For easy navigation, in Microsoft Excel, you can use a hyperlink to connect the document in the worksheet to web pages, existing files, or other workbooks. This feature is useful for those who want to express MS Excel extraordinarily. Placing a Hyperlink into an MS Excel worksheet help others with easy navigation with related information. Microsoft Excel has several features that let you create a hyperlink in your worksheet. A hyperlink links one document to another document or a webpage. You can activate hyperlinks on a text or even an image.
How to create a hyperlink between sheets in Excel?
Step 1. Open an Excel worksheet and select a cell where you want a hyperlink.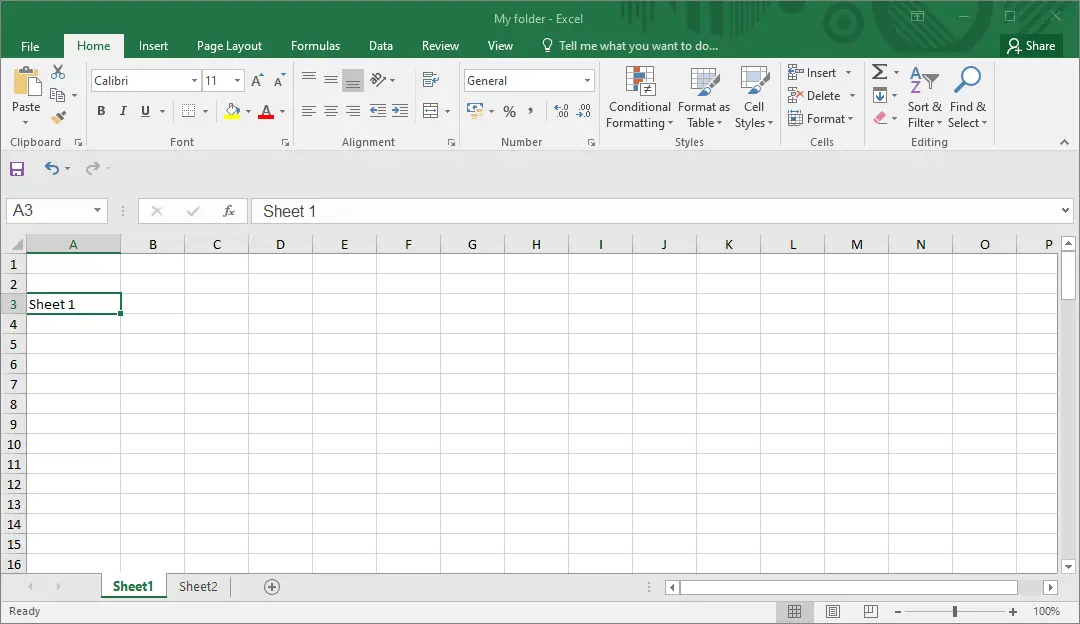 In my example, we want to create a hyperlink on Cell A3, hence we selected Cell A3.
Step 2. Once the Cell is selected, click the Insert tab, and from the Links group, click the Hyperlink option.
Step 3. Insert Hyperlink dialog box opens. In the "Link to:" section, click the second option, "Place in This Document," to hyperlink the selected cell with another Sheet of the same document. Click the Sheet to hyperlink the Cell and click the OK button.
Step 4. You will notice that the color of the hyperlinked cell has been turned to blue color, and the text is underlined.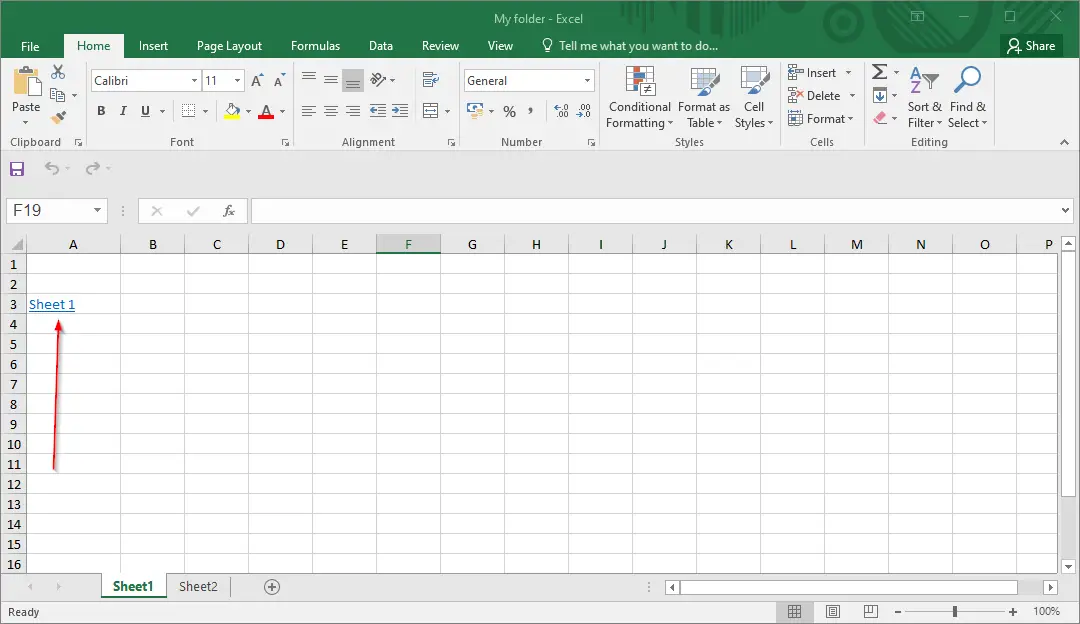 Step 5. Once you click on the hyperlinked cell, it will take you to the hyperlinked Sheet. By moving the cursor on the hyperlinked cell, you can view the path of the linked file.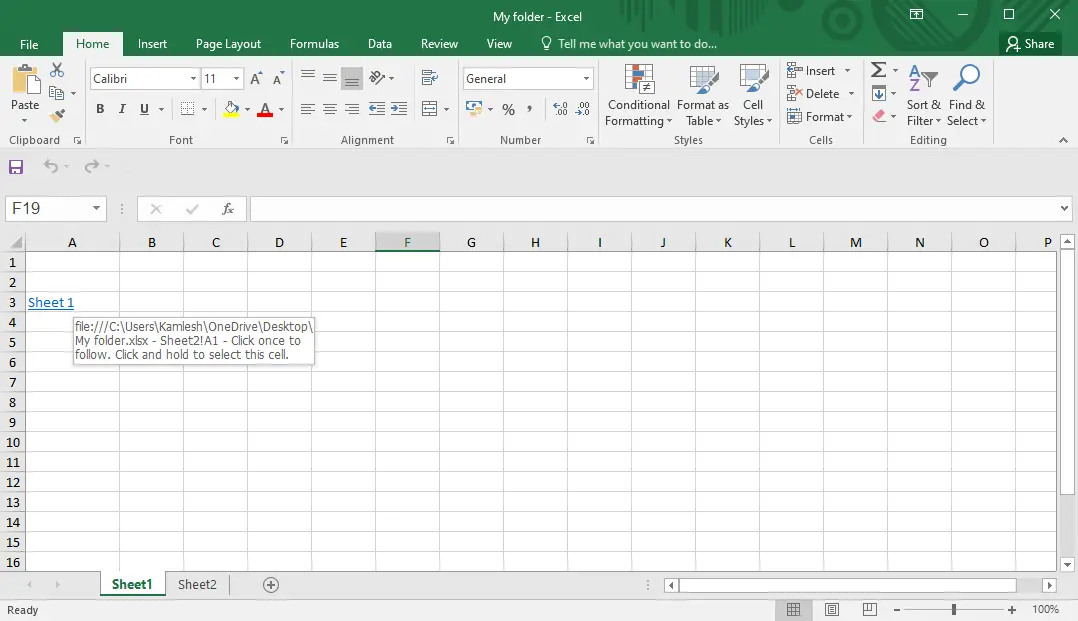 Alternatively, to open a hyperlink for an existing file is right-click the cell and from the drop-down list, click on theOpen Hyperlink option.
If you want to remove the hyperlink from any cell, right-click on the cell and click the option "Remove Hyperlink."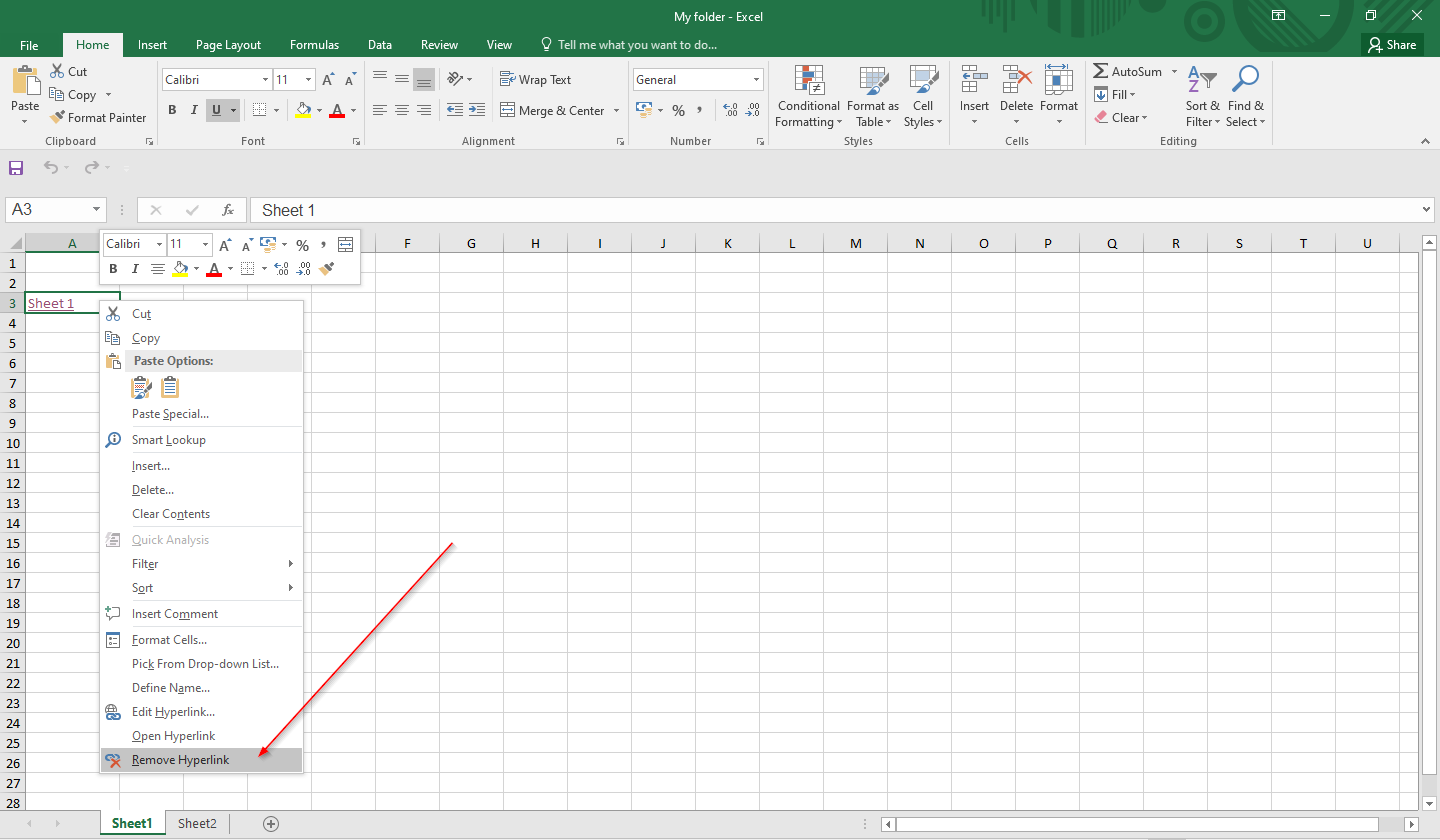 Similarly, if you want to edit the hyperlink, right-click on the hyperlinked cell and select the "Edit Hyperlink" option. Edit Hyperlink dialog box will open; you can may the changes as per your requirement.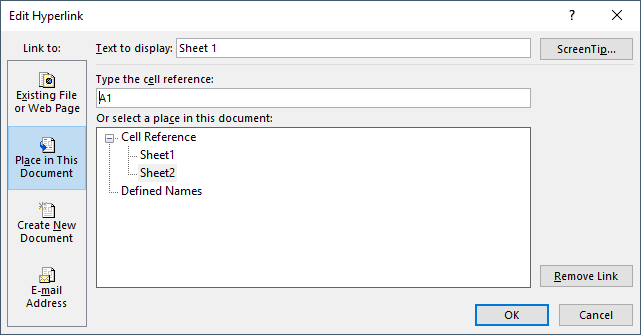 You can hyperlink a webpage, existing file, image, or email address as a hyperlink. The process is the same as we have described above.
If you don't want to go through the big process to hyperlink, right-click on a cell to hyperlink, and select the Hyperlink option.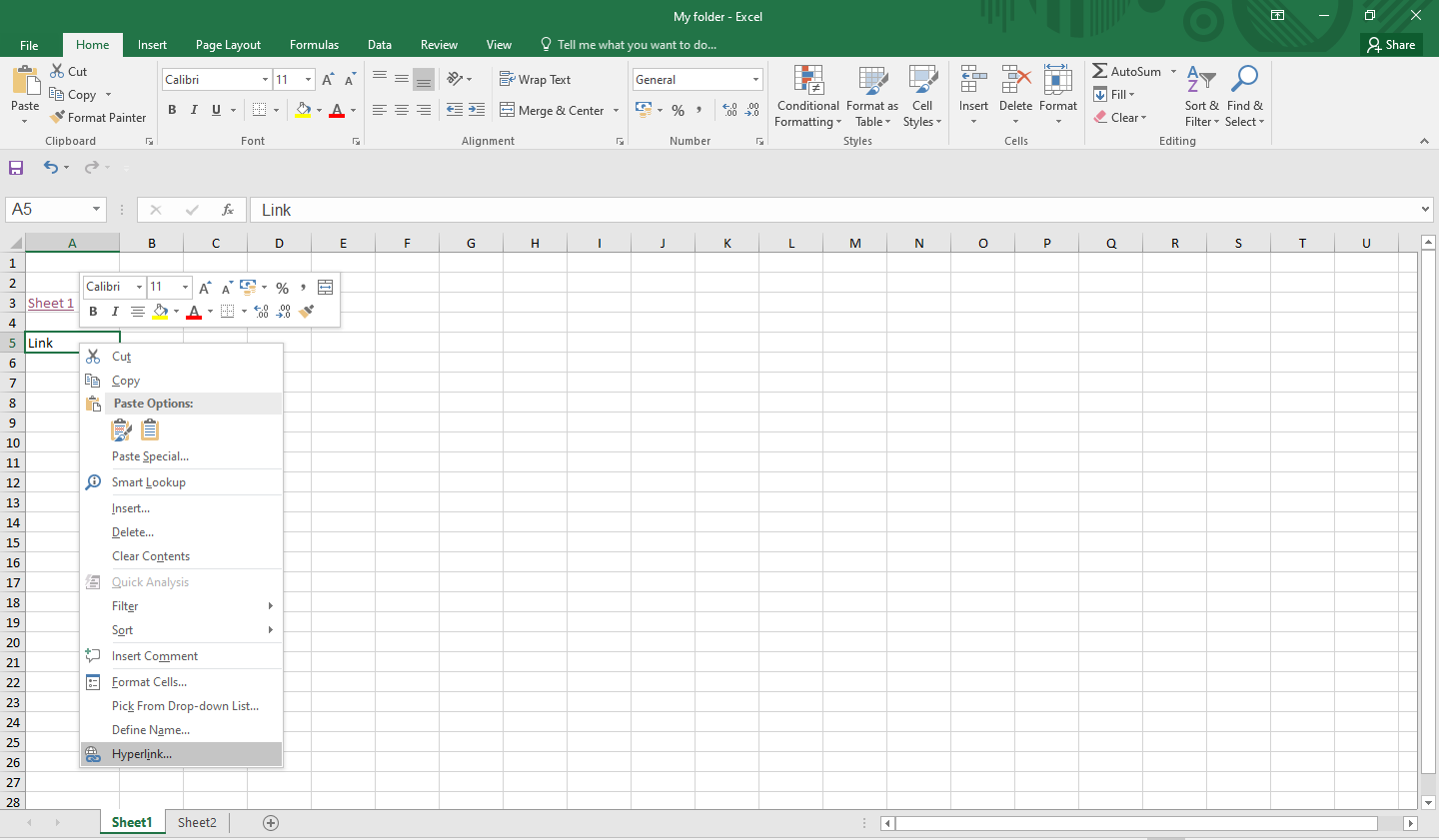 Insert Hyperlink dialog box will open. You can hyperlink another sheet from the same document, another file, image, and email address.
That's all! Let me know if you face any problems.