You can always personalize your browsing experience on Google Chrome by installing free themes available online. The Chrome Web Store features an extensive selection of thousands of beautiful themes to choose from. To apply a theme from the official Chrome themes page, simply browse the provided link and select the theme you desire for your Chrome browser. It's that simple!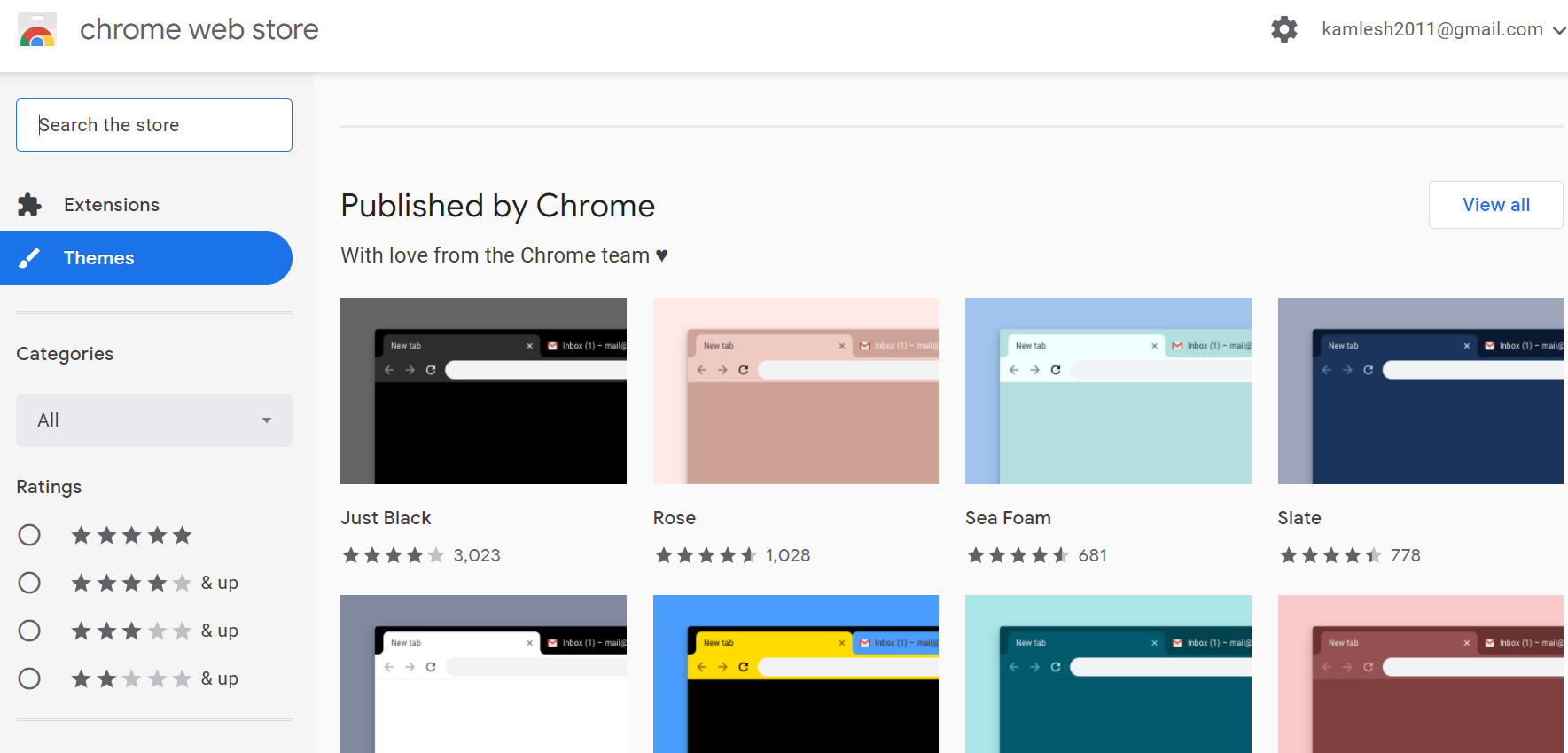 To apply a theme, click on the one you want and then click the "Add to Chrome" button in the top right corner. The theme will be automatically downloaded and applied to your browser.
But what if you want to create your own theme and apply it to Chrome? Fortunately, you can use an online tool to do so.
How To Create Google Chrome Theme Online?
To create your own Google Chrome theme online, follow these steps:
On the page, you'll see four tabs: Basic, Images, Colors, and Pack. As you make changes, you'll see a preview of your theme on the right side of the page.
Step 2. In the Basic tab, give your theme a name and upload an image from your computer to use as the background of your Chrome browser.
Step 3. After uploading your background image, click "Generate Colors." This will automatically match the color of the URL address bar to your theme. You can also set the colors of different options for the Chrome browser in the Colors tab.
Step 4. Once you're happy with the changes (a preview is available next to the settings), click the Pack tab.
You'll see three options here: Pack and Install, Pack and Download, and Pack and Download Zip File.
If you want to apply your new theme to Chrome, click "Pack and Install." If you don't want to install it right away or want to share your theme with someone, you can choose "Pack and Download." The final option, "Pack and Download Zip File," lets you download the setup file for your Chrome browser in a Zip file.
Step 5. To install your new theme right away, select "Pack and Install."
Step 6. This will create a setup file for your Chrome browser, and the download will start automatically.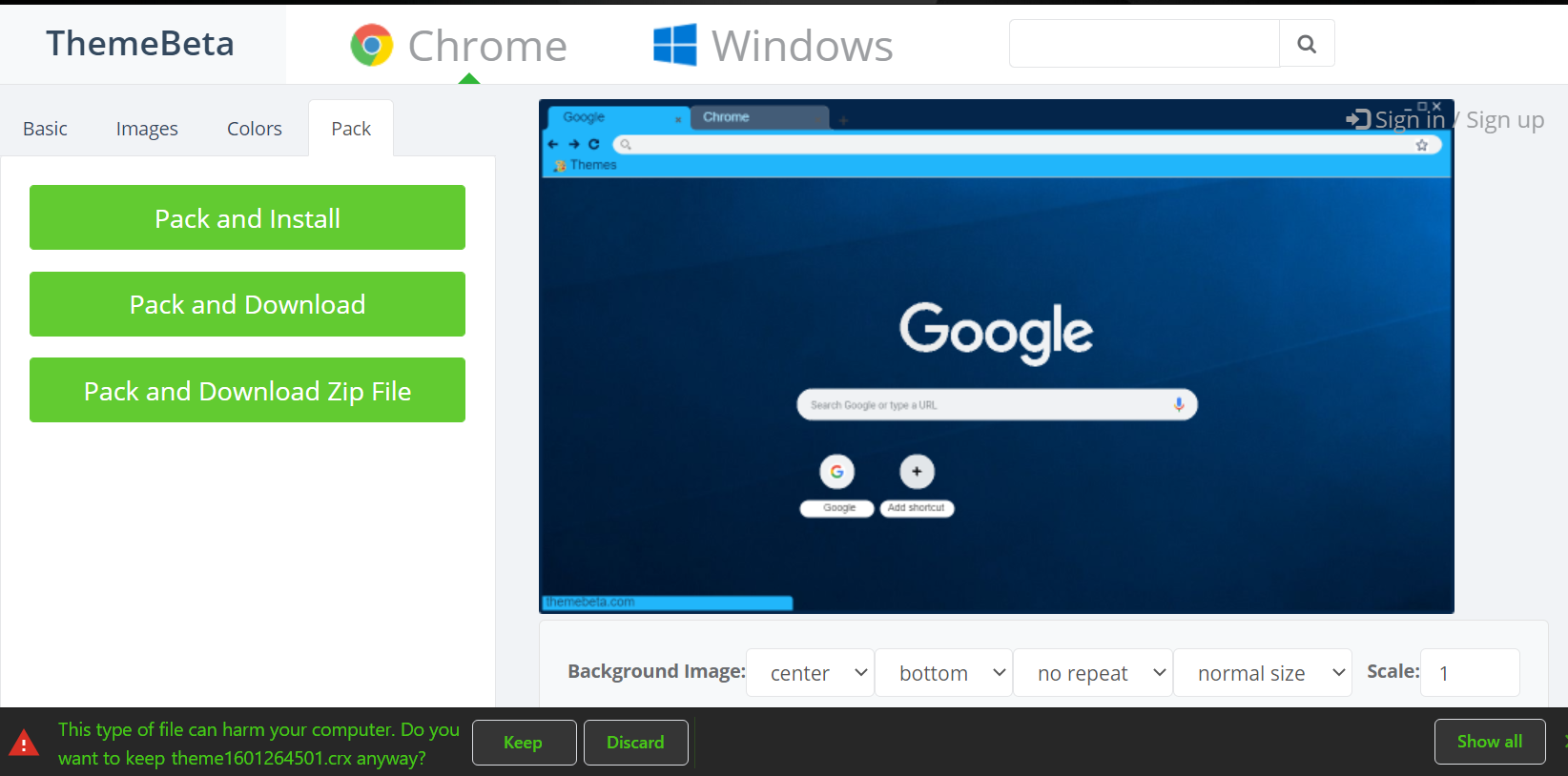 Step 7. Depending on your Chrome settings, you may see a warning.
Step 8. Click "Keep."
Step 9. Finally, the setup file will be automatically downloaded with the extension "crx."
Step 10. Run the downloaded file to replace your Chrome theme.
In addition to creating your own themes, you can also download various Chrome themes from the site. This is a fantastic online tool if you want to personalize the appearance of your Chrome browser.
Conclusion
Personalizing the appearance of your Chrome browser is a fun and easy way to make it feel more like your own. With the thousands of free themes available in the Chrome Web Store, as well as the option to create your own using an online tool like Chrome Theme Creator, the possibilities for customization are endless. Whether you want to express your personal style or just make your browsing experience more enjoyable, applying a new theme is a quick and simple way to do it. So why not give it a try and see how you can make your Chrome browser truly your own?