In the previous post, we have written to create a System Image Backup on Windows 11. The system image is good enough when your Windows is corrupt, but you can boot into the desktop. But if your Windows is unable to boot, you can not use it to restore your system.
So, you need a recovery disk along with the system image backup to restore your Windows 11 from scratch completely. A recovery drive allows you to boot from the USB drive and help you to get the advanced startup options. From there, you can use the tools to troubleshoot or restore Windows from a system image.
How to Create a Recovery Disk to Restore System Image in Windows 11?
To make a recovery disk of Windows 11, do the following:-
Note: Ensure no critical files are available on your USB drive. During the creation of the recovery drive, all the data to the external drive will be erased.
Step 1. Connect at least 16 GB USB drive to PC.
Step 2. Then click the Serch button at the taskbar and search for "Recovery Drive."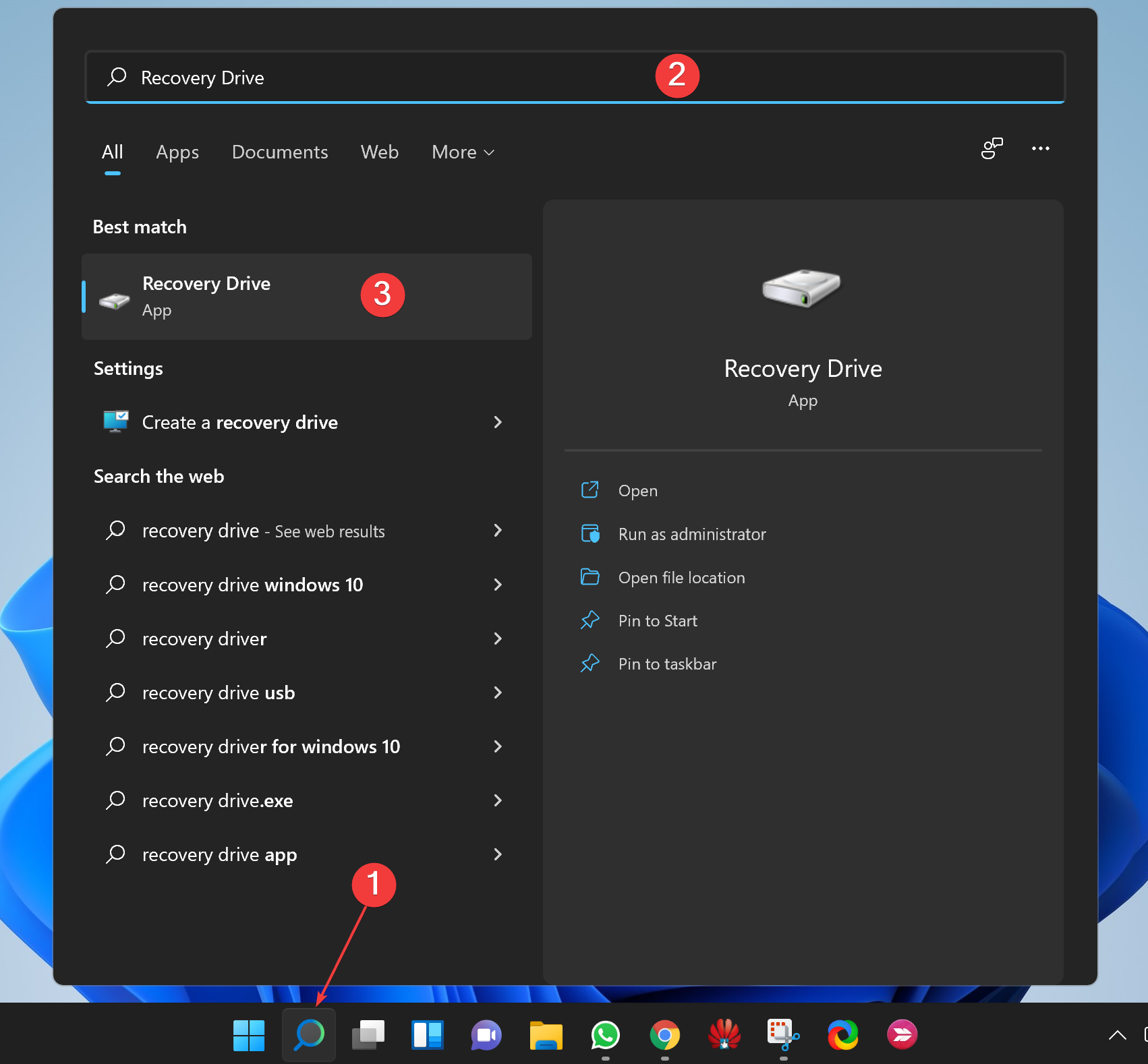 Step 3. When the "Recovery Drive" window opens, select "Back up system files to the recovery drive" and then click the Next button.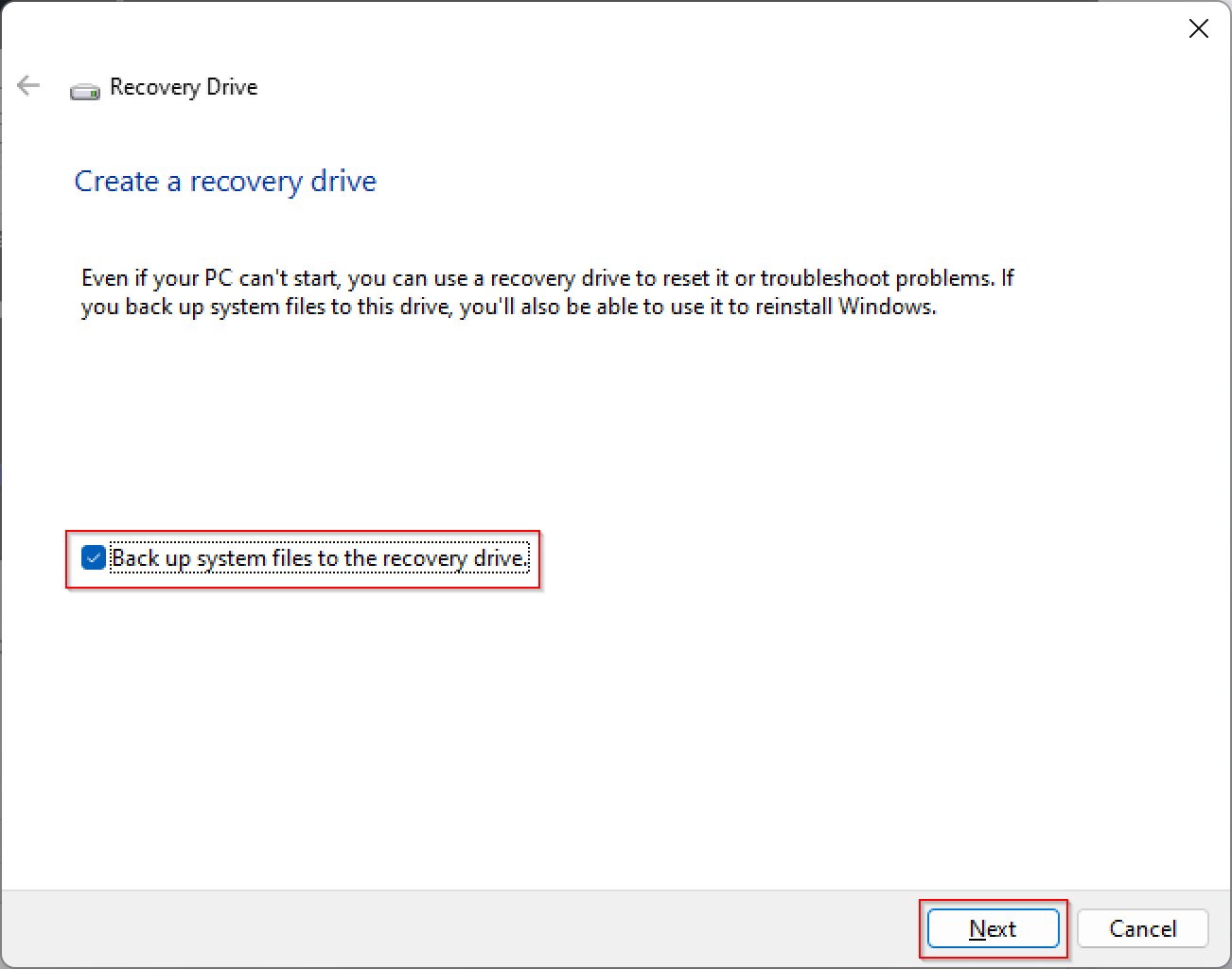 Step 4. Then Windows will automatically start hunting for a connected USB flash drive. When Windows reads the connected USB flash drive, click the Next button.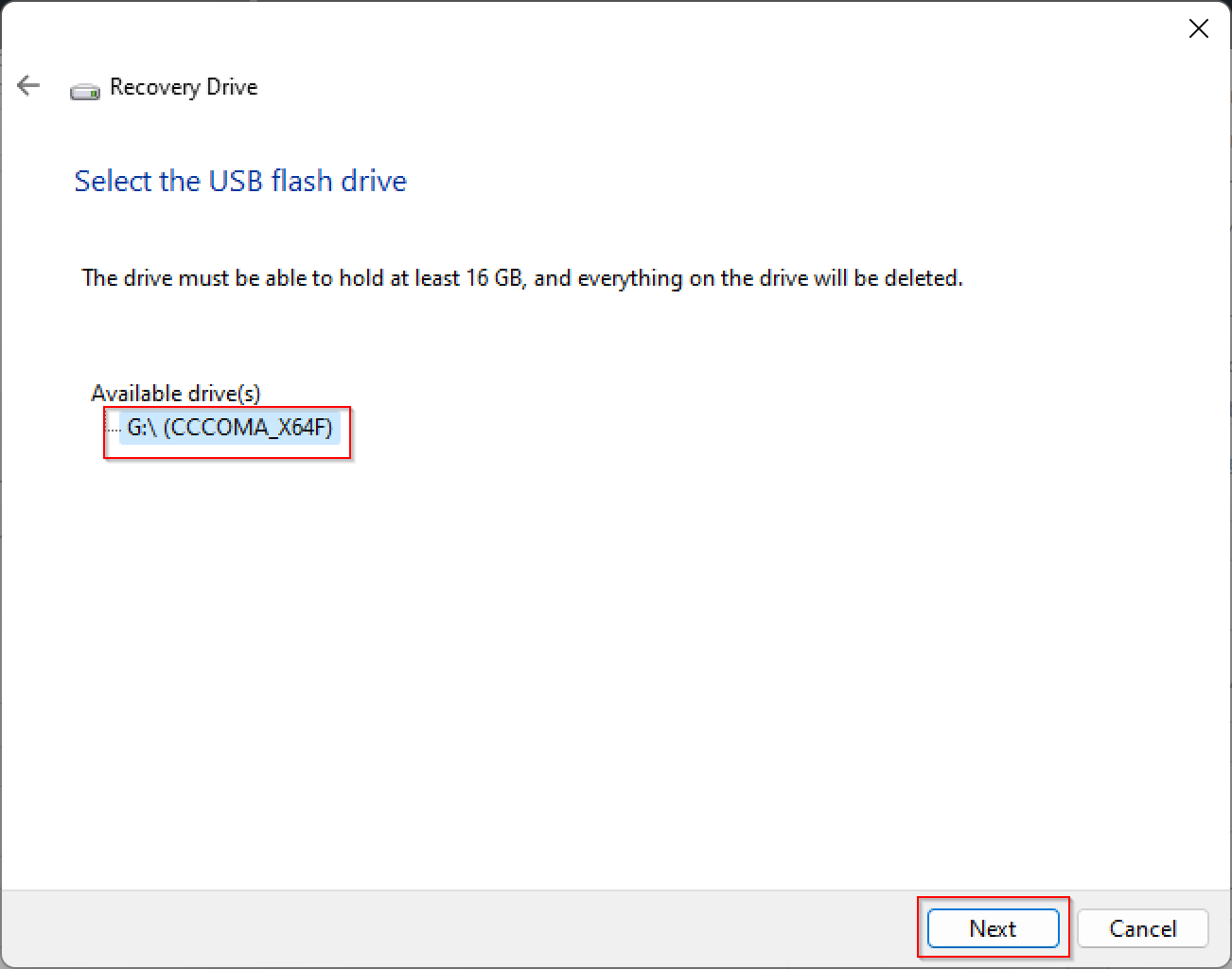 Step 5. Read the description in the following screen and then click the Create button.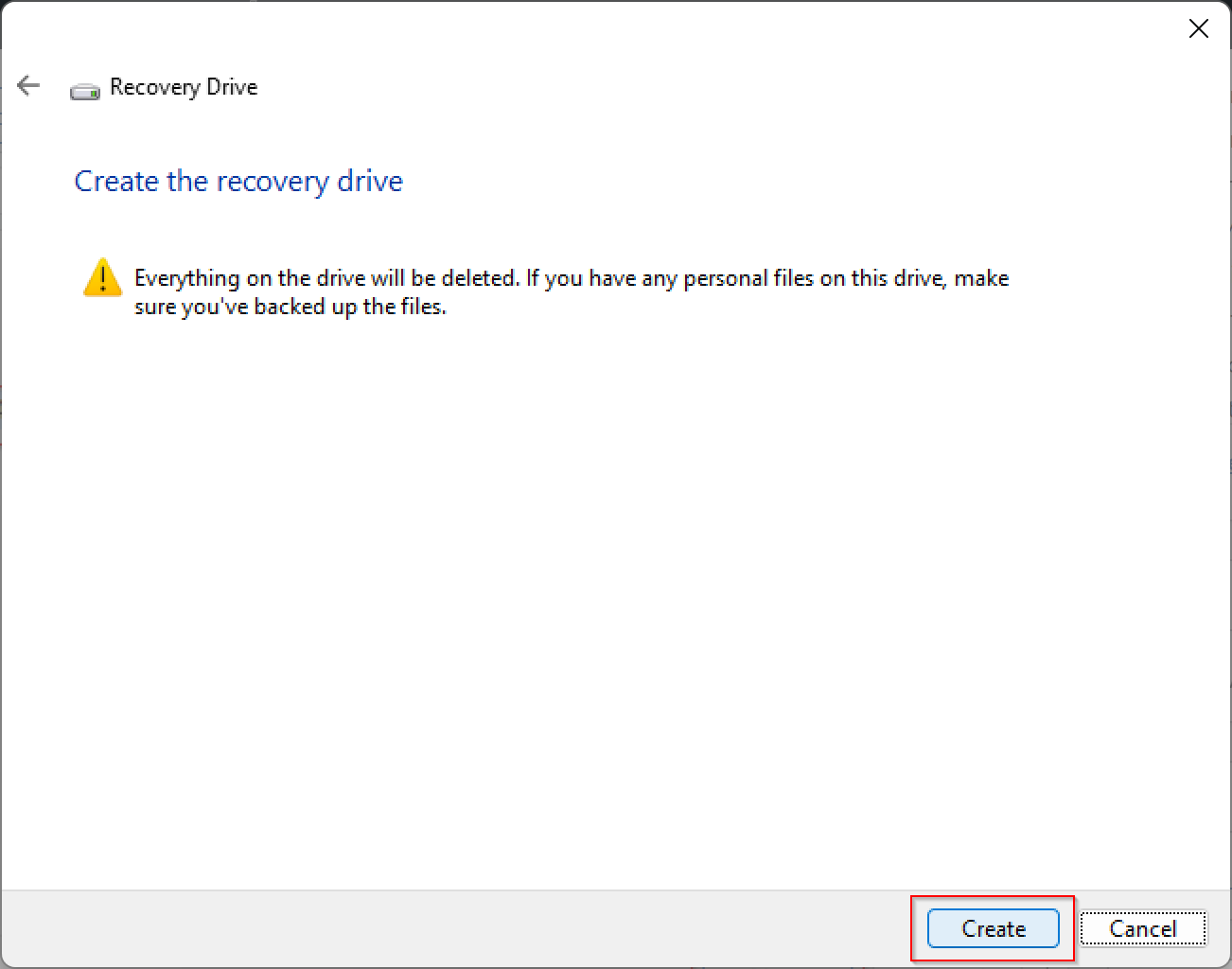 After that, Windows will format your USB flash drive and start copying the required files. Depending on the speed of your computer and external media, this process might take several hours.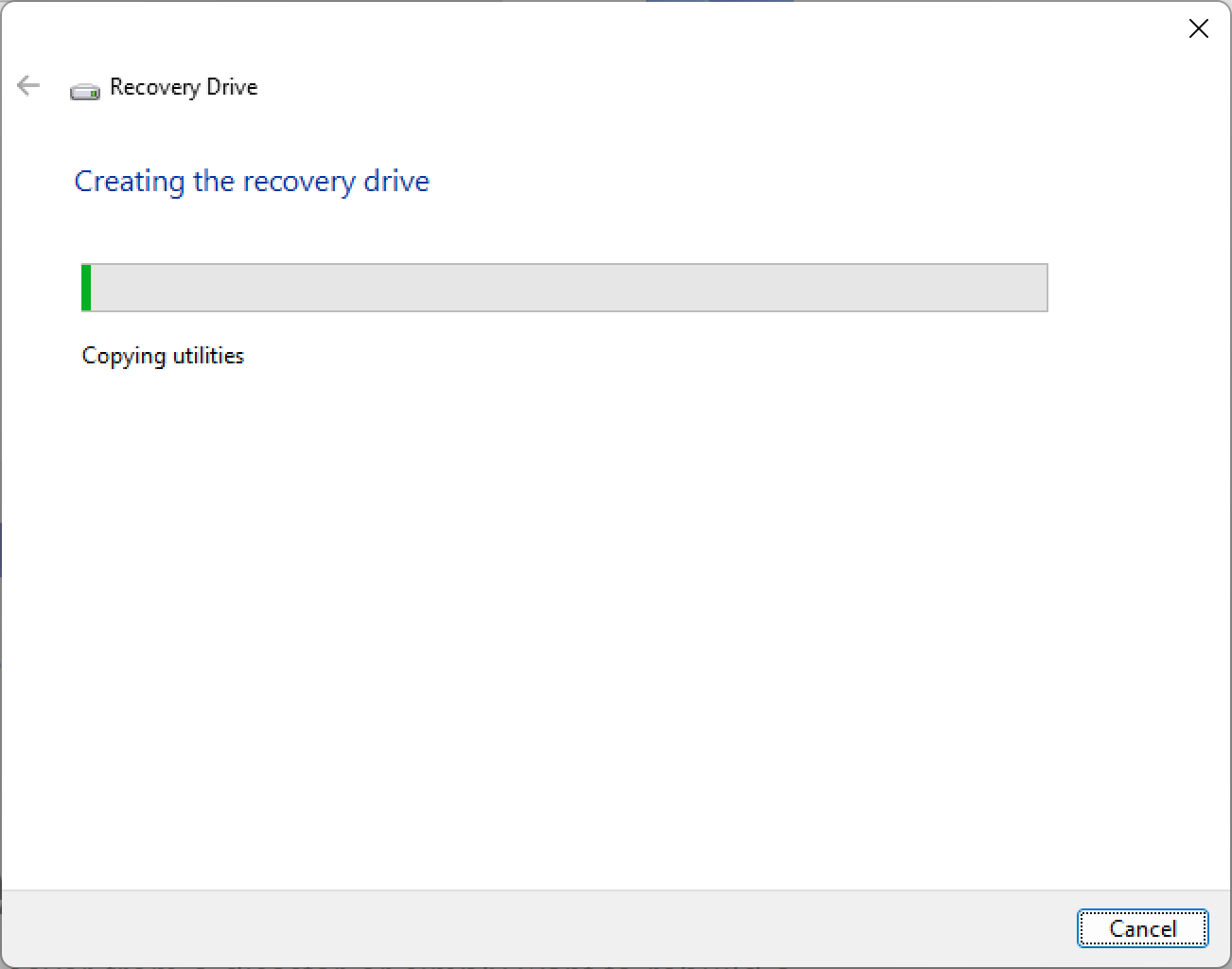 When creating of recovery drive is completed, eject it from your computer. Keep the recovery disk and the system image backup in a safe place.
How to Restore System Image in Windows 11?
If you want to recover your PC from a disaster or wish to rebuild a new PC using the system image, use the recovery disk to boot into your computer. The recovery disk will boot into Windows Advanced options.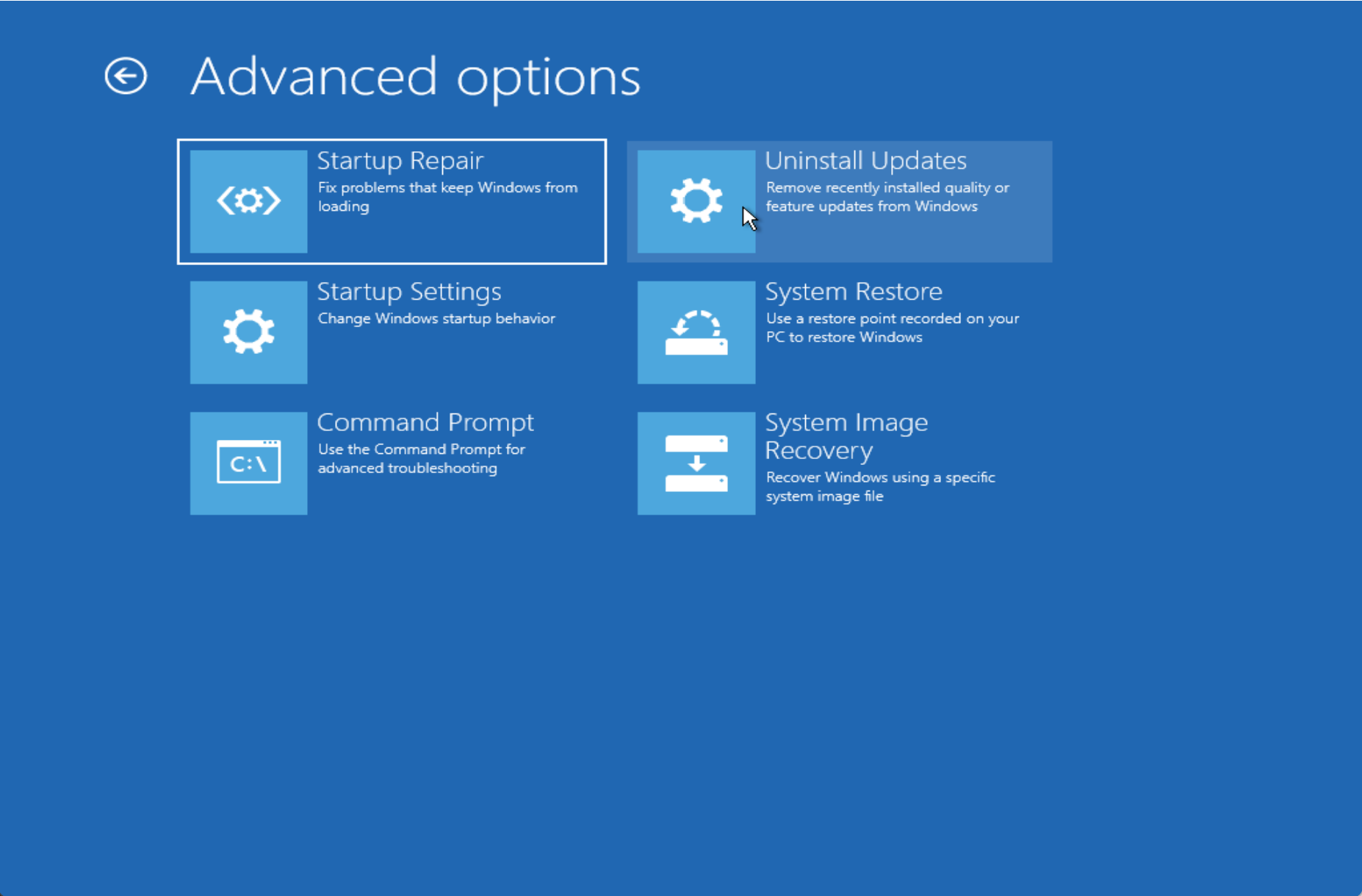 The advanced startup options include many tools, including Startup Repair, System Image Recovery, Command Prompt, and Startup Settings. Select System Image Recovery and then proceed with on-screen instruction to repair/build your Windows.