To improve the audio quality on Windows 11, Microsoft has added an "enhanced audio" function. If you enable this feature, you may get a better quality sound while watching movies or listening to music. By default, this feature is not enabled in Windows 11. However, if you need, you can turn on this feature. If experiencing issues, then you can turn off this option.
How to Turn On or Turn Off Enhanced Audio in Windows 11?
Step 1. Open the Settings app by pressing Windows + I keys from the keyboard.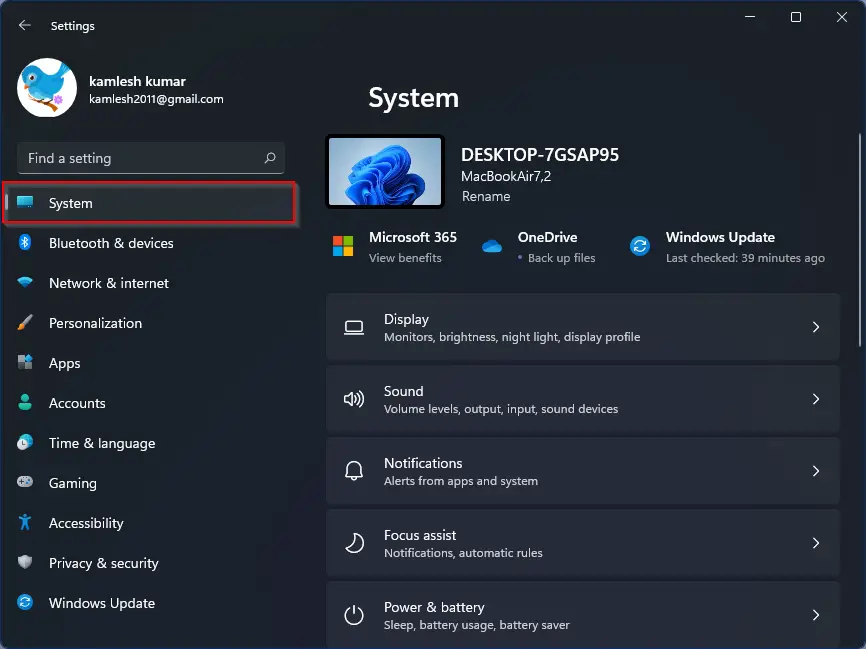 Step 2. Select System from the left sidebar when Windows Settings opens.
Step 3. In the right sidebar, click Sound.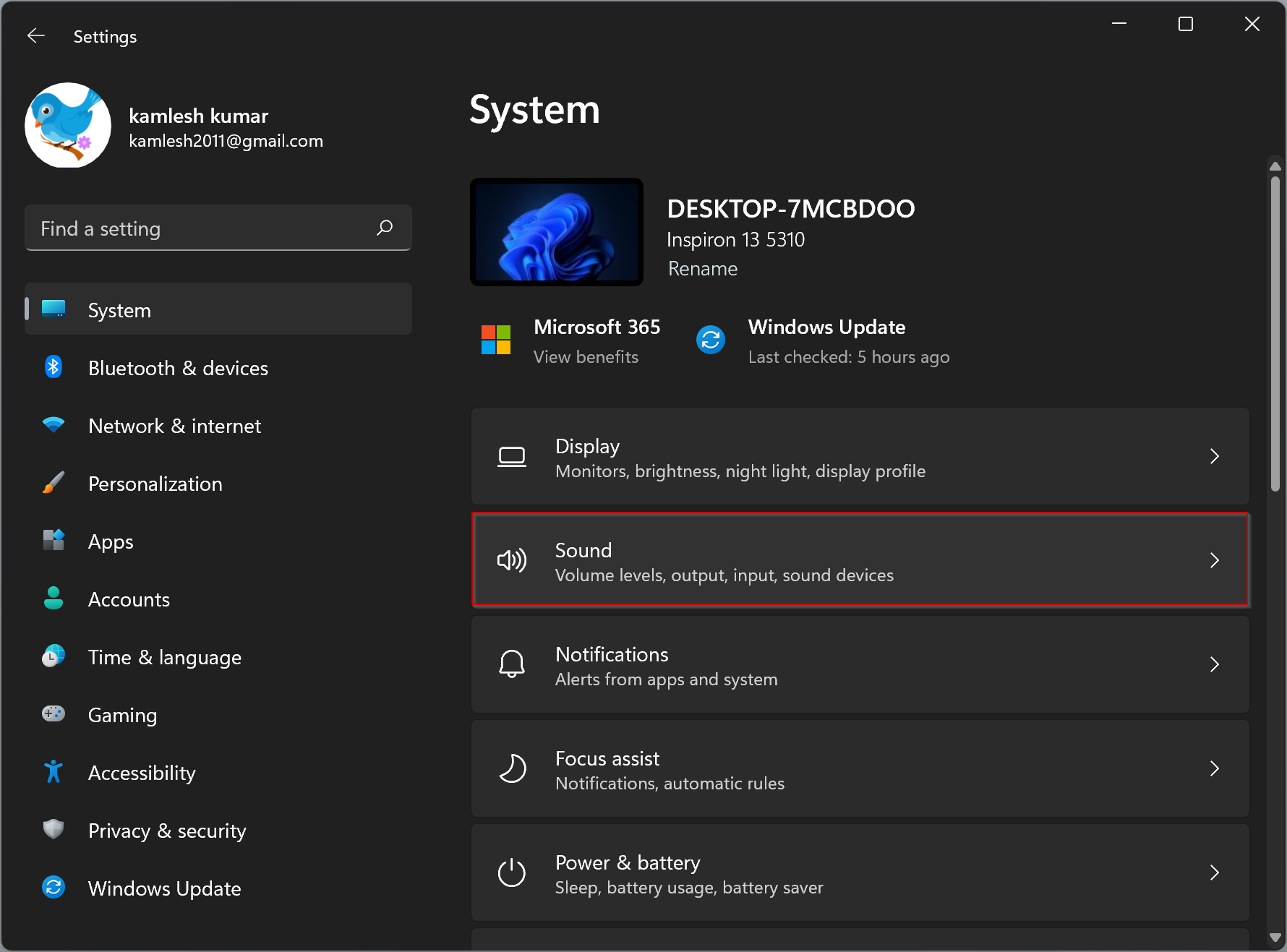 Step 4. On the Sound Settings page, scroll down to the bottom to see the "All sound devices" option, then click it to proceed.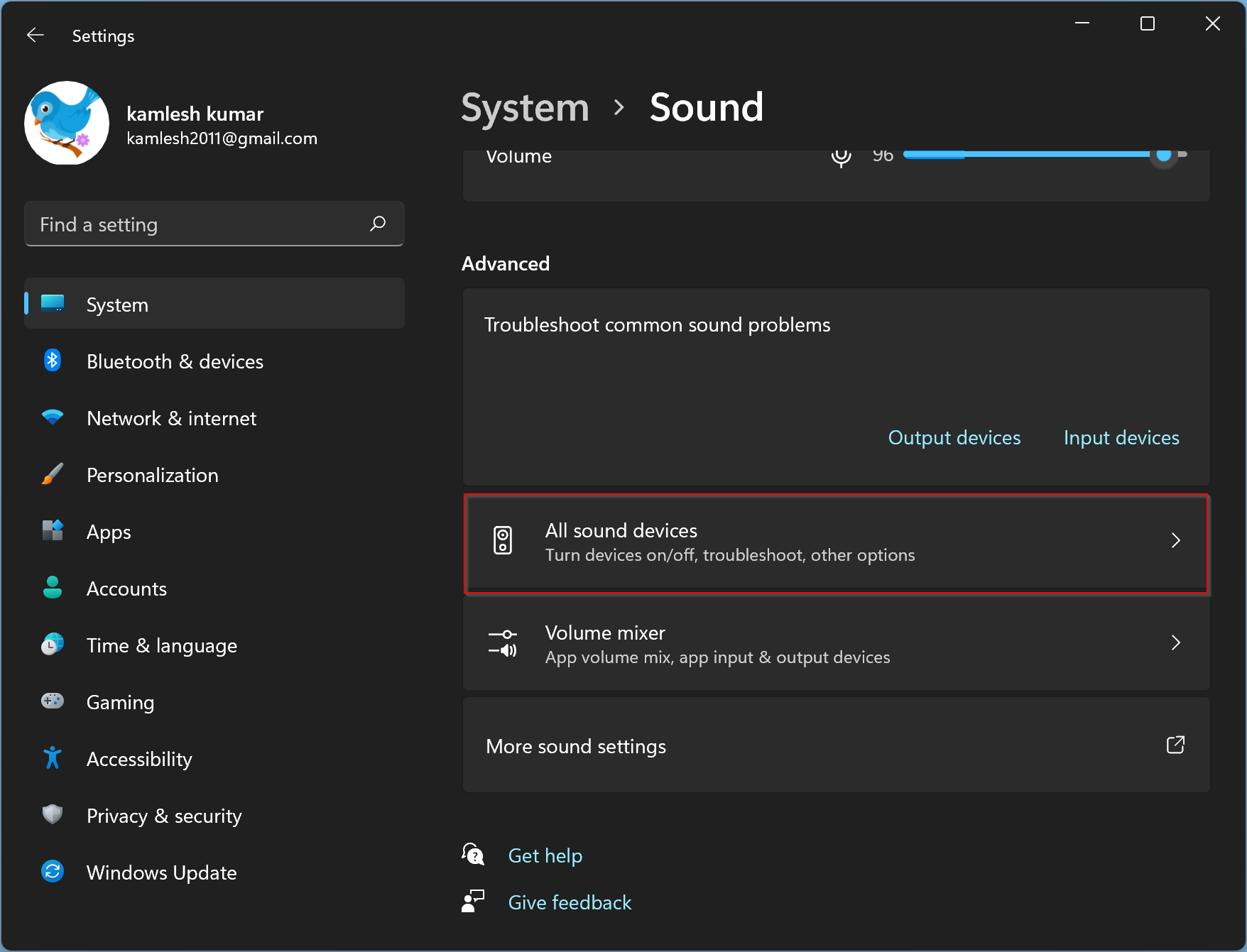 Step 5. Select Speakers under the Output devices section.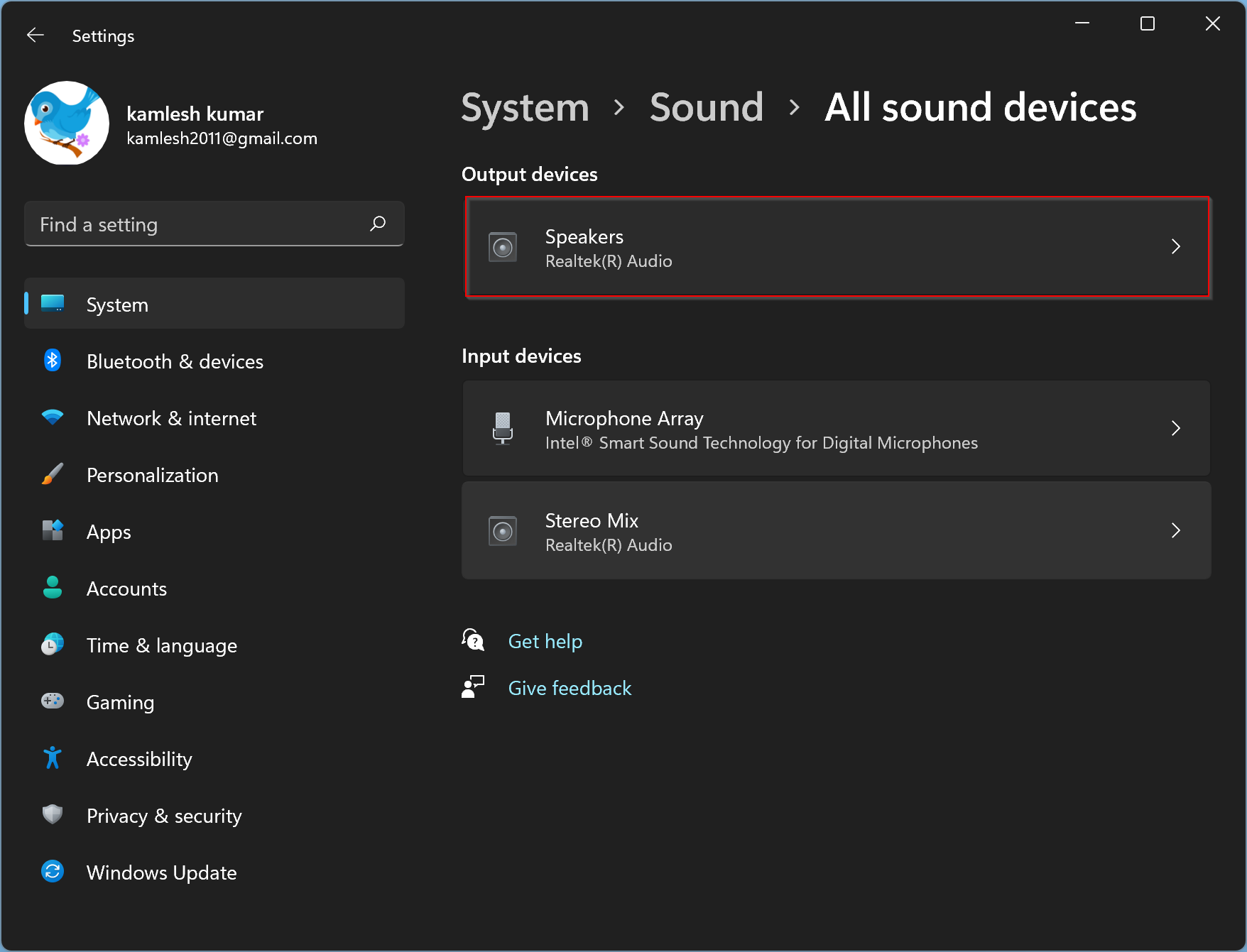 Step 6. Again, scroll down to the bottom to find the Output settings section, and then turn toggle On beside the Enhance audio option.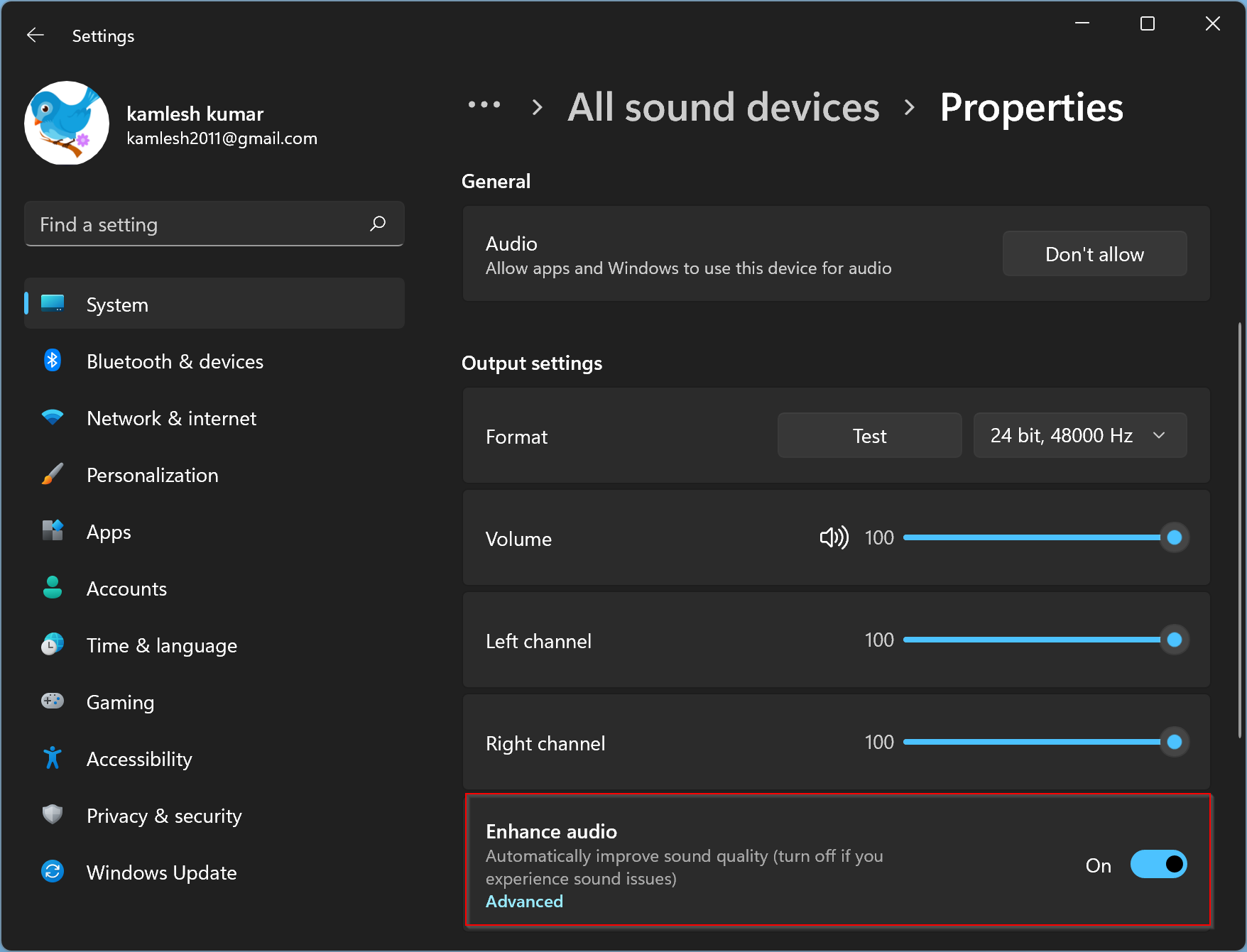 Step 7. When Enhance audio is enabled, under the Enhance audio, click the Advanced link to enable additional features.
Step 8. In the Properties dialog box, select the Enhancements tab. Depending upon the quality of the speaker, you may see several options here. You can check or uncheck according to your needs.
If after enabling this "Enhanced audio" future sound quality does not improve, and you want to disable this feature, repeat the above steps from 1 to 6. In step 6, turn the toggle switch to Off beside the "Enhanced audio" option.