A local Proxy Server can improve the output of your broadband connection and can even protect against malware infections. Therefore, Microsoft has provided an option to set up Proxy under Windows 10 and an option that can automatically detect the Proxy settings. These proxy settings let the browser know the network address of an intermediary server used between the browsers and the Internet on some local networks.
By default, all modern browsers such as Internet Explorer, Microsoft Edge, Google Chrome, Mozilla Firefox, etc., automatically detect proxy settings. However, you can also configure these Proxy settings manually, which is provided by your network administrator.
How to configure proxy on Windows 10 PC?
Step 1. Click on the Start button, then the Settings icon.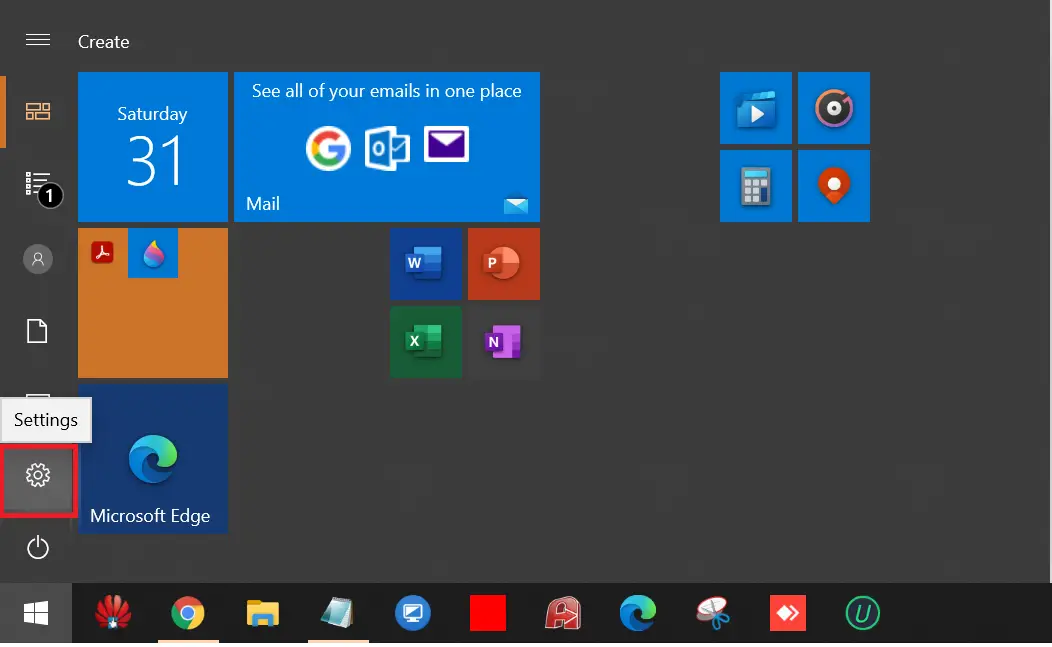 Step 2. Click "Network & Internet."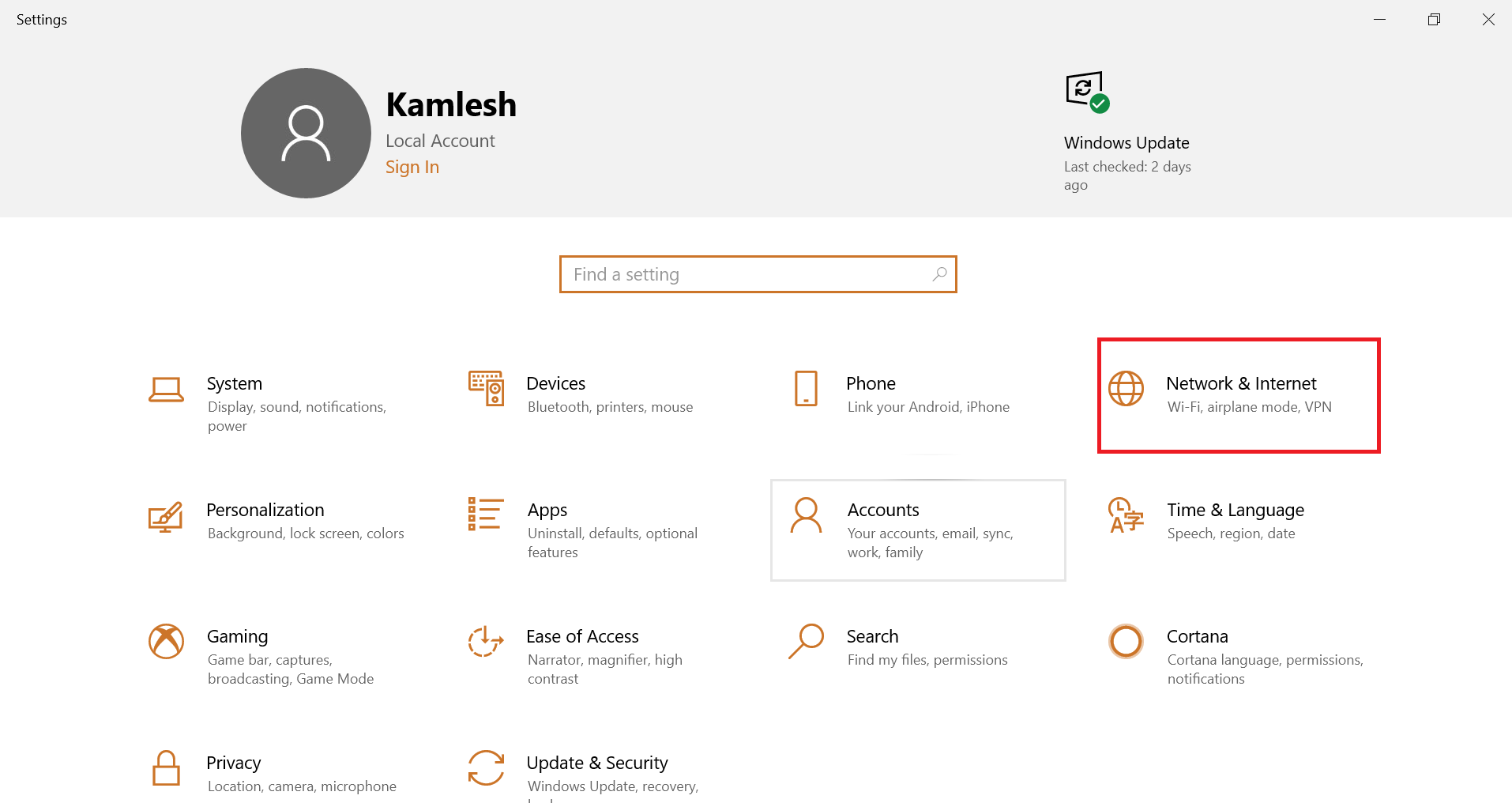 Step 3. Click on Proxy.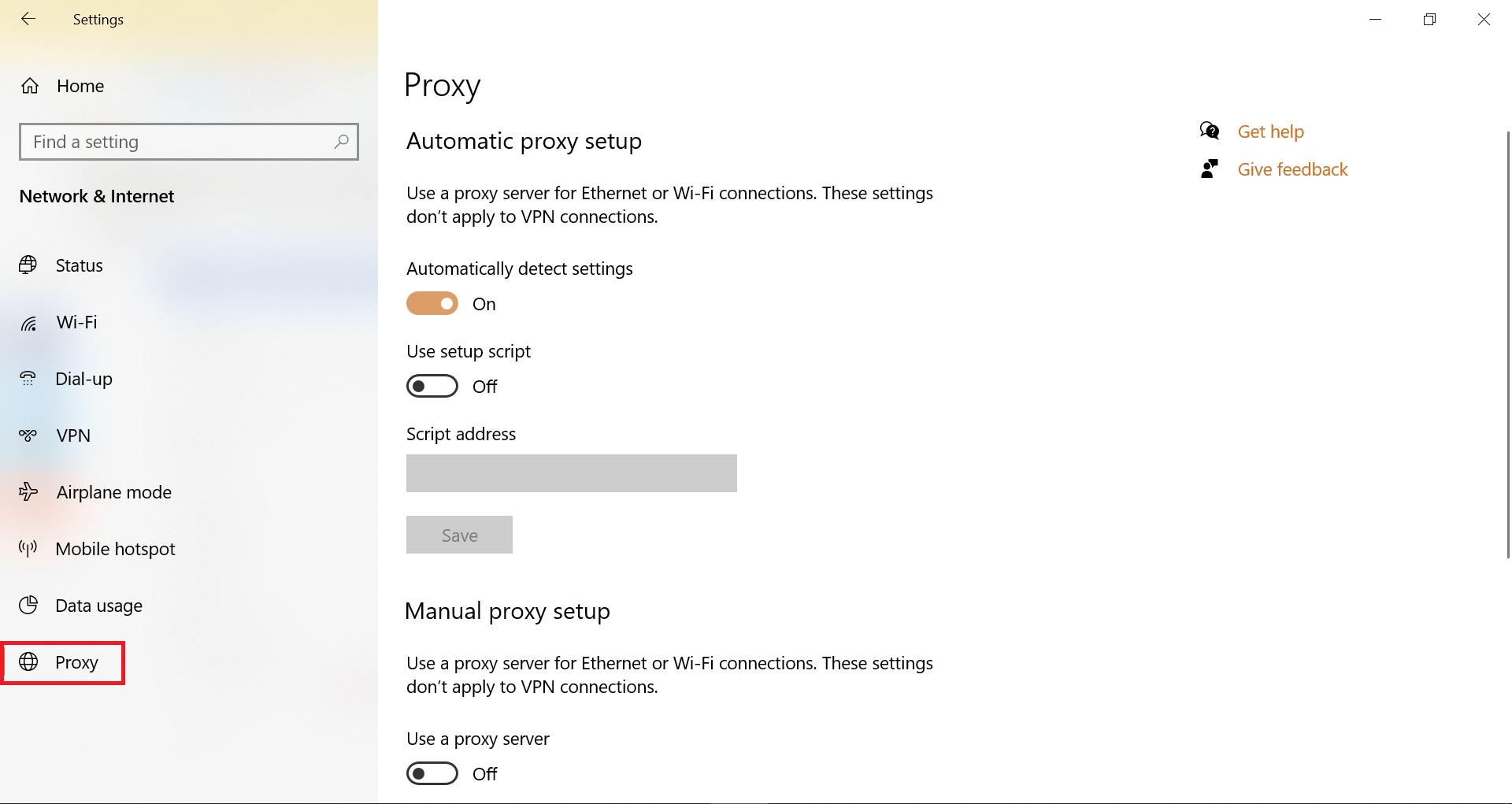 Step 4. Turn the slider on next to "Automatic detect settings" to use an automatic proxy.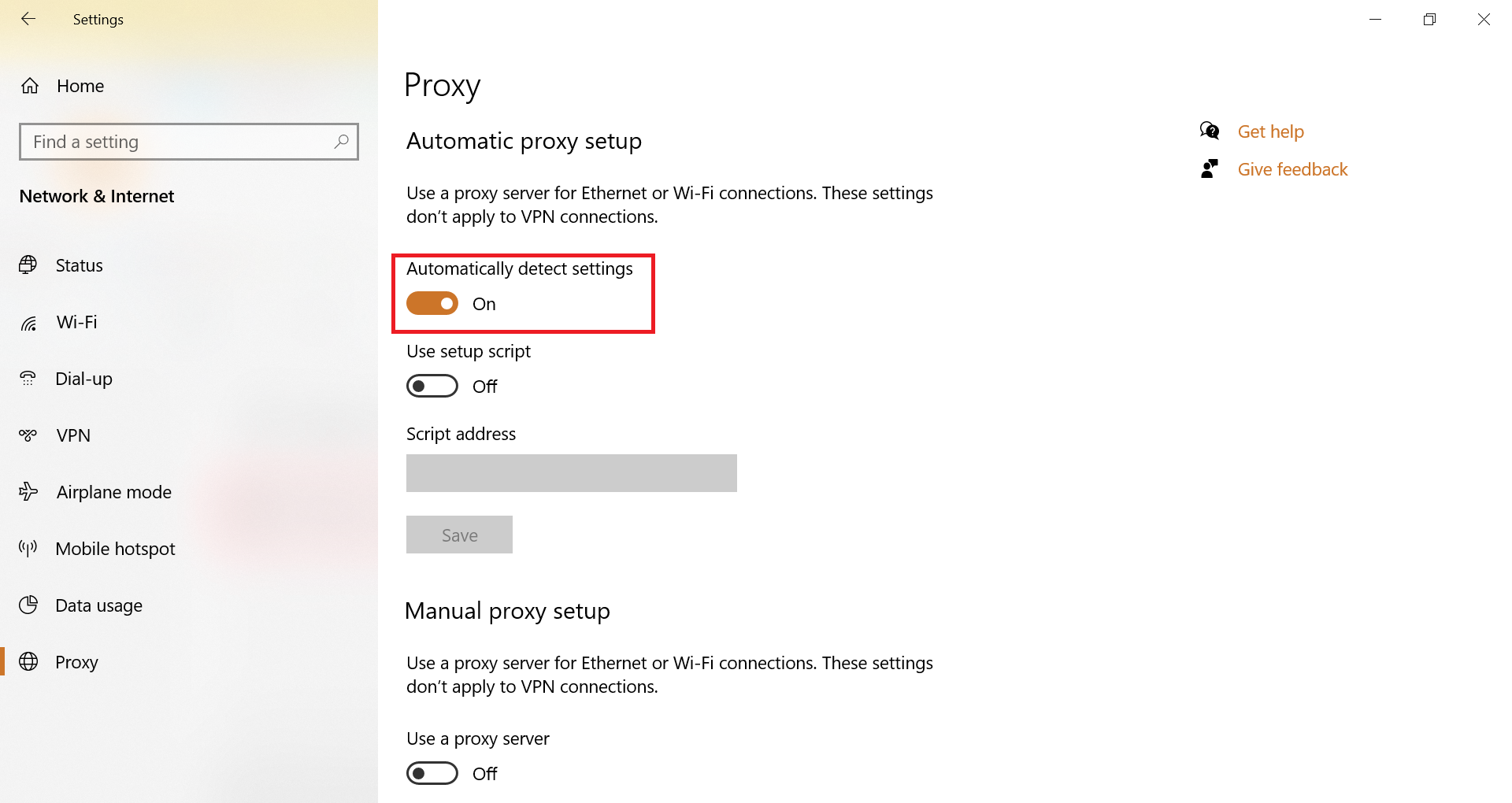 Step 5. To configure the proxy settings manually, scroll down; under "Manual proxy setup," turn on the slider next to "Use a proxy server."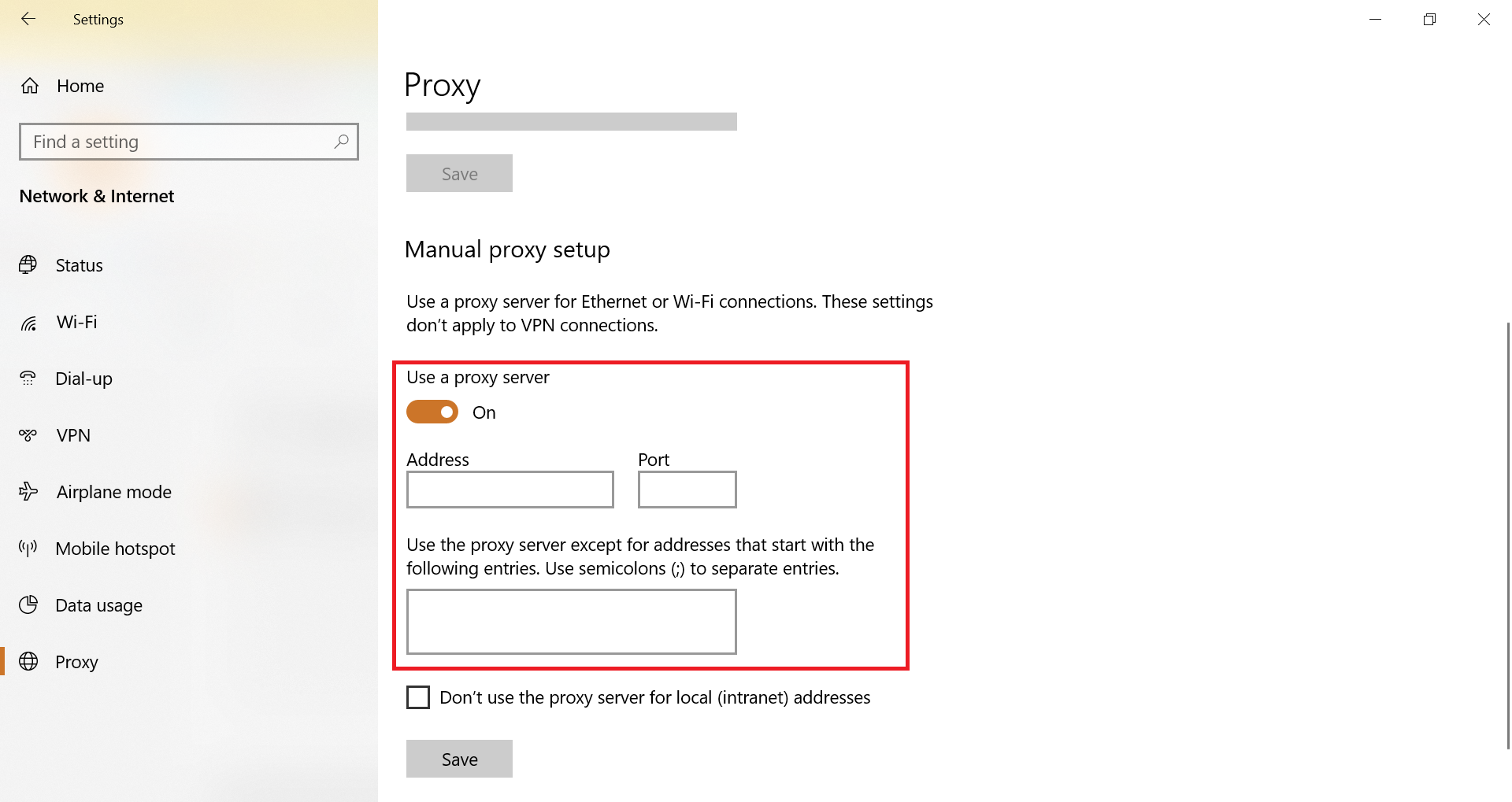 Step 6. Fill in the proxy settings which your local network administrator provides.
Depending upon the selection, proxy settings will be enabled or disabled for your installed browsers.