Not every Windows users love to use the default Edge browser, let it be a Windows 11 or Windows 10 PC. Most people prefer to use a third-party browser, such as Google Chrome or Mozilla Firefox. If you are one of those Mozilla Firefox users who don't like Suggest feature, then you are reading the correct article. The "Suggest" feature of the Firefox browser occasionally shows sponsored or suggested ads. If you want to get rid of these ads, this gearupwindows article will guide you.
What is Mozilla Firefox's "Suggest" Feature?
As mentioned above, the Mozilla Firefox browser has a Suggest feature that shows sponsored or suggested ads. On average, a person can see around 4000 ads per day. But if you wish, you can disable it.
The "Suggest" feature of the Firefox browser helps you look at relevant information and sites by providing similar suggestions as per your necessities. But these are paid advertisements. Firefox uses the user's city location, and based on your search keywords; it provides you with relevant suggestions. However, the user's privacy is ensured while working on contextual suggestions.
You may see the suggestions from Firefox or its trusted partners just below the usual search. These suggestions are based on the user's browser history, bookmarks, and opened tabs.
Further, according to the company's support page, it works only with partners that comply with Mozilla's privacy standards for Firefox. This feature was first introduced in the previous version 92.0, though it appeared for the first time in the current version's release notes.
When you update the latest version of Firefox, you will see a pop-up asking if you would like to enable "Contextual Suggestions" or modify your settings. If you have accidentally enabled them, you can disable them quickly.
How to Disable Sponsored Suggestions and Ads in Mozilla Firefox?
To disable the ads in Mozilla Firefox, use the following steps:-
Step 1. First, open Mozilla Firefox.
Step 2. Then, go to the upper right corner of the browser and click the hamburger icon—select Settings from the menu.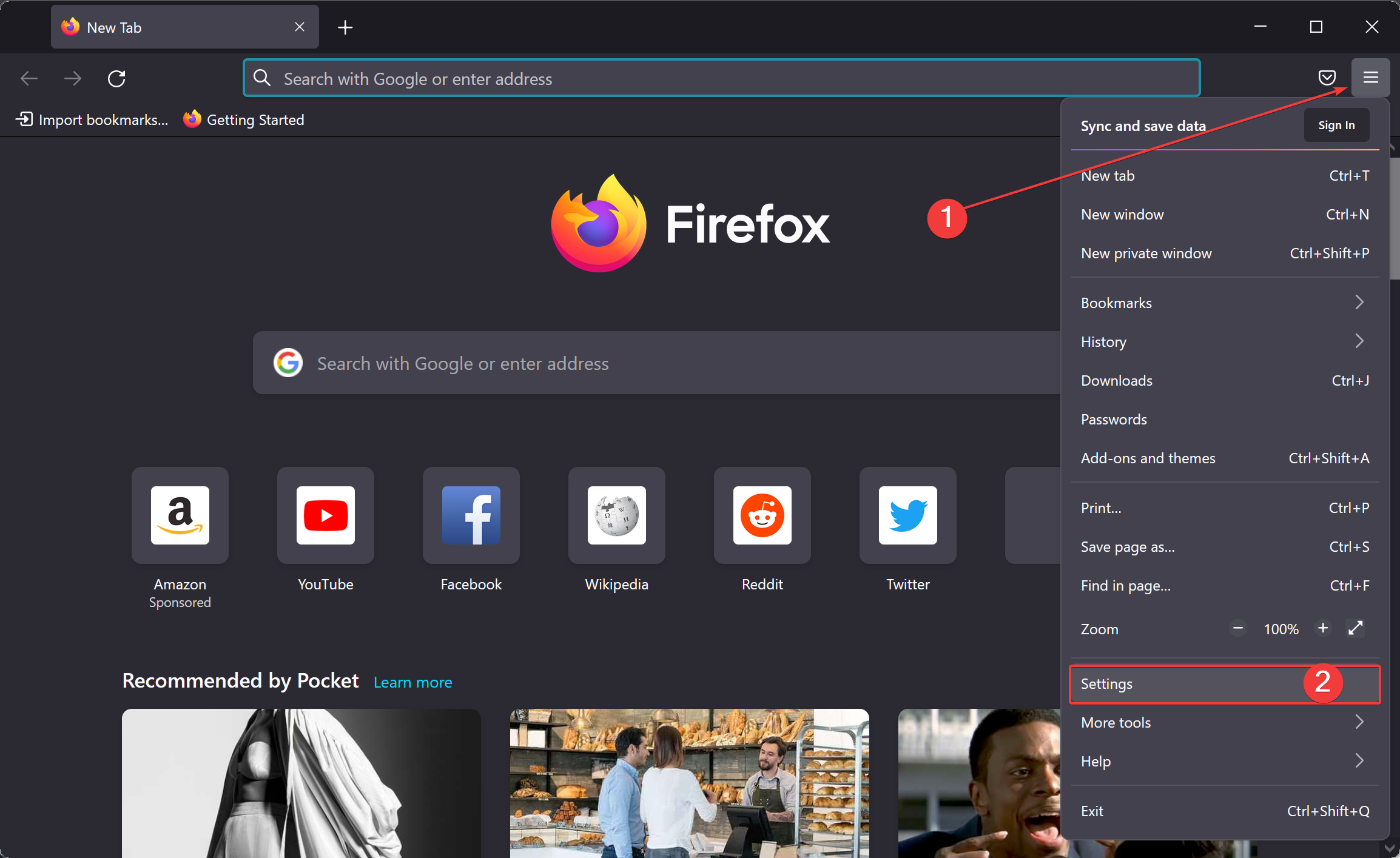 Step 3. When the Settings page opens, click on Privacy & Security in the left sidebar.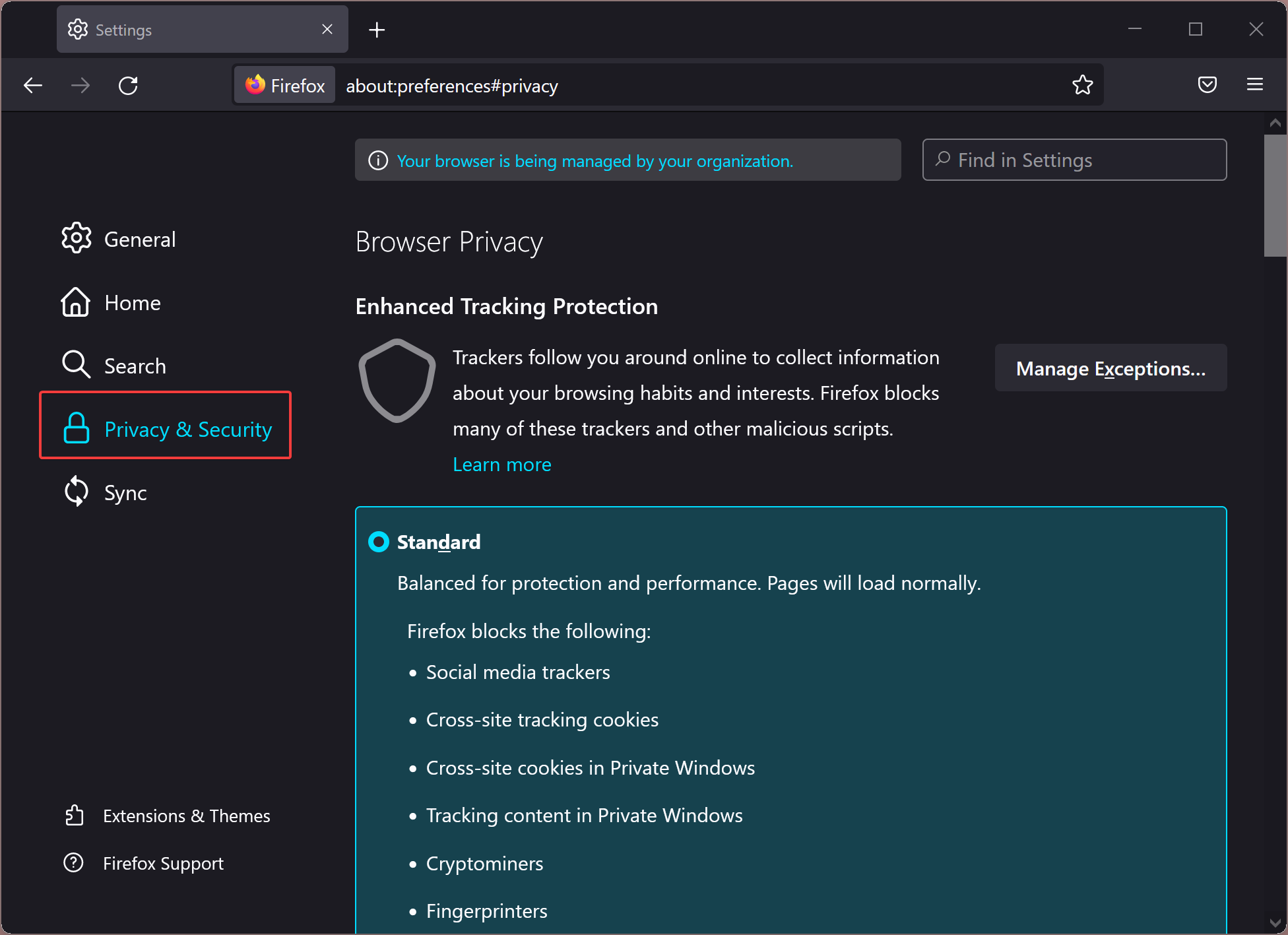 Step 4. After that, scroll down to the "Address Bar" section and uncheck the box that reads "Contextual suggestions" and "Include occasional sponsored suggestions."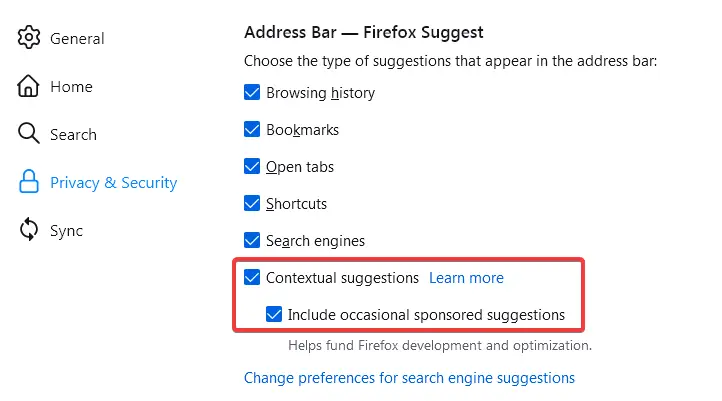 That's it. Close and reopen the Mozilla Firefox browser. Sponsored Suggestions and Ads in Mozilla Firefox should be disabled.