By default, File Explorer on Windows 11 displays files, folders, and images as a list. If you wish, you can show thumbnail images or icons in File Explorer instead of just a list. Whenever you work with lots of pictures with thumbnail preview enabled, you can easily find an image for your needs. File Explorer makes it easy to view the actual photos in thumbnail, and this can provide you more details than a list.
By default, thumbnail preview remains enabled in Windows 11. But you'll have to select medium icons, large icons, or extra-large icons in File Explorer to preview thumbnail images. If thumbnail preview is disabled, it will also be disabled in File Explorer.
How to Enable or Disable Thumbnail Preview in Windows 11?
As said above, by default, thumbnail preview is enabled for your PC, but if you need, you can turn it on/off when required. To do that, perform the following steps:-
Step 1. First, open File Explorer by pressing the Windows + E keys from the keyboard.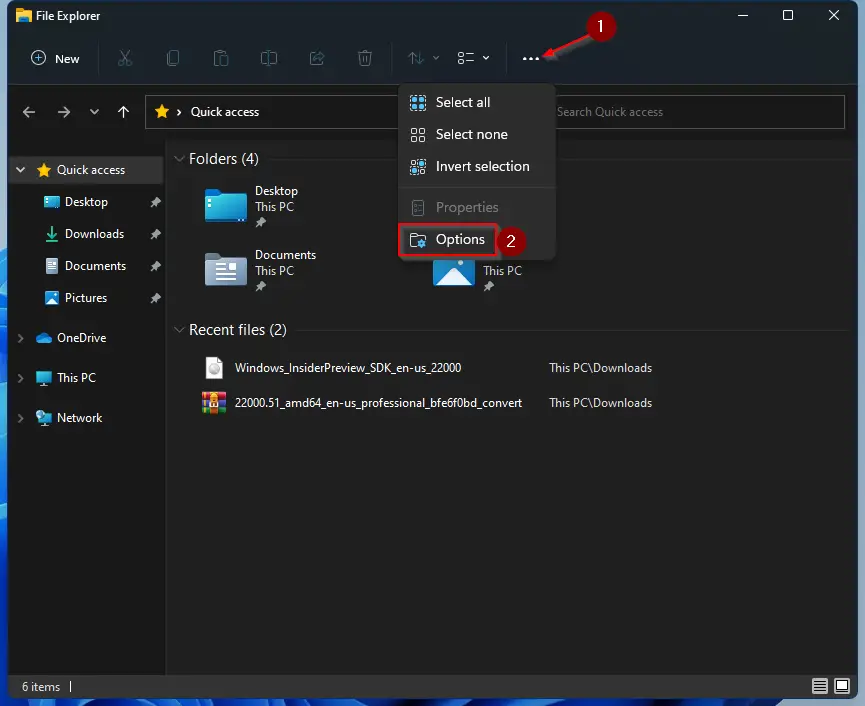 Step 2. When File Explorer opens, click the ellipse (three dots on the toolbar) and select Options to open the Folder Options dialog.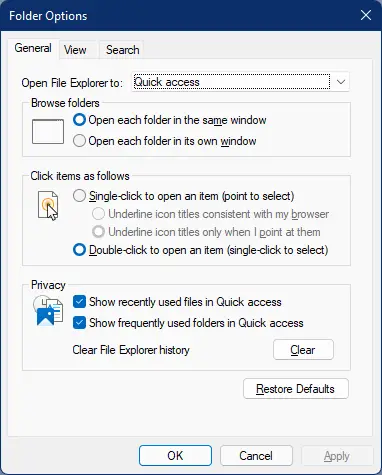 Step 3. Navigate to the View tab. Then check or uncheck the box beside "Always show icons, never thumbnails" to disable or enable the thumbnail preview. Since you are going to see Thumbnail Preview in Windows 11, leave this field unchecked.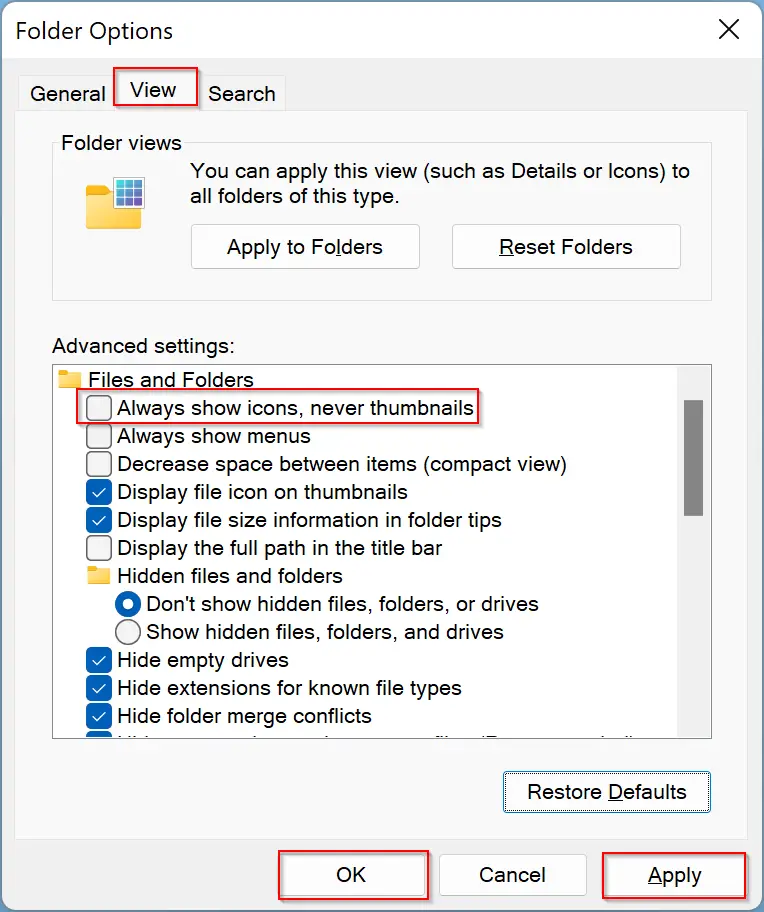 Step 4. Click Apply.
Step 5. Click OK.
Step 5. When you're done with the above steps, in File Explorer, click on View in the toolbar and select Medium icons, Large icons, or Extra large icons.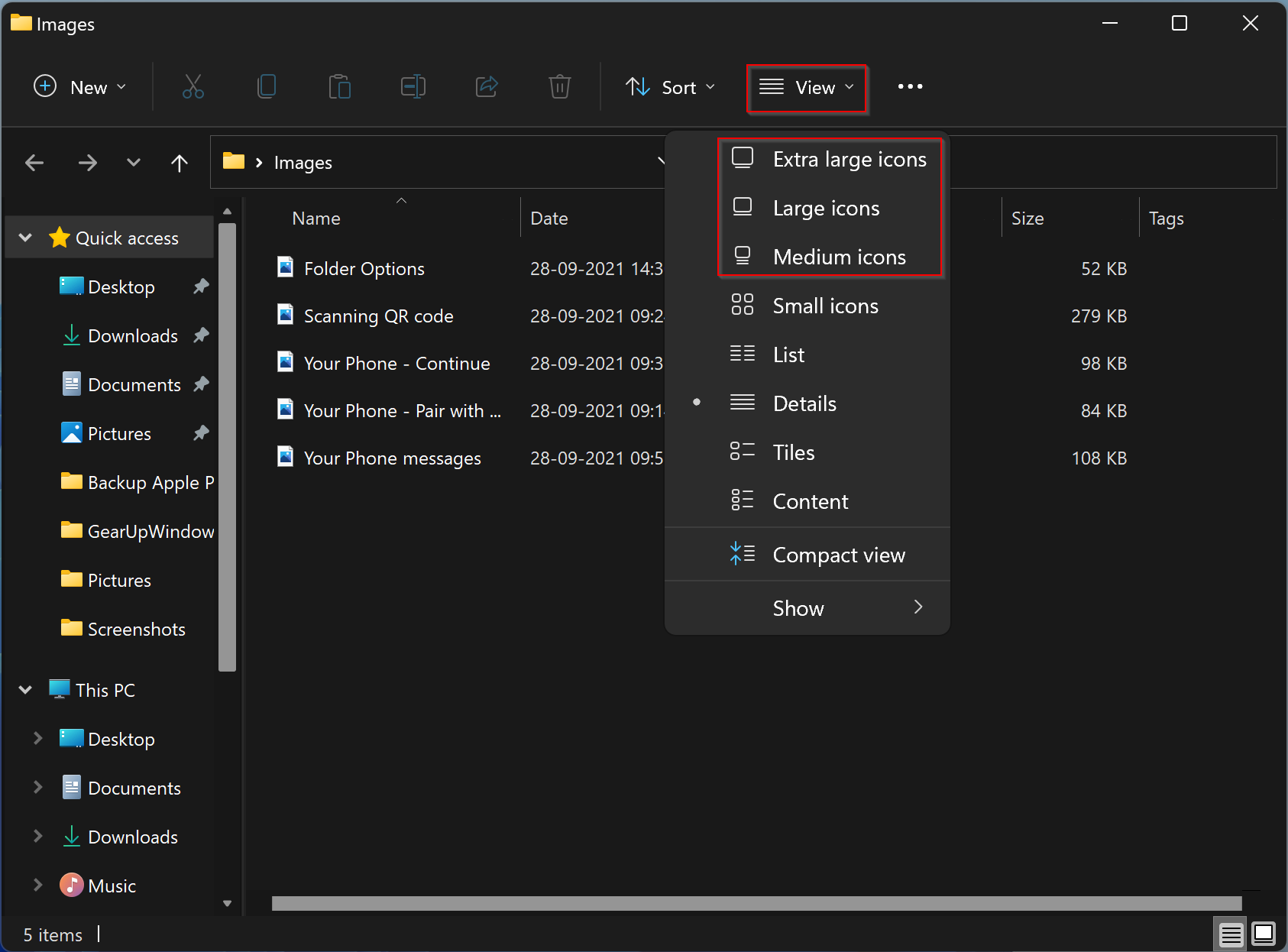 Now, thumbnails will appear in preview mode.