Google Chrome is one of the best browsers that is used worldwide. Like other popular browsers, it also offers Incognito mode that lets you browse the internet without leaving traces on your computer.
A lot of plugins/extensions are available for Chrome browsers that you can install on your PC to enhance its performance or make your other tasks easier. For example, by installing the Browser Lock extension, you can lock your Chrome browser with a password in Windows 11 or 10.
However, by default, all installed extensions will be useless in the Google Chrome browser if you use Incognito mode. All extensions remain invalid in Incognito mode. If you would like to enable an extension in Incognito mode also, you need to allow permission to work in private browsing mode also.
In this gearupwindows article, we will guide you on enabling an Extension in Chrome's Incognito mode.
How to Turn On an Extension in Chrome's Incognito Mode?
Follow these steps to enable an Extension in Chrome's Incognito mode in Windows 11 or 10:-
Step 1. First, open the Chrome browser on your computer.
Step 2. Then, click on the Customize and control Google Chrome button.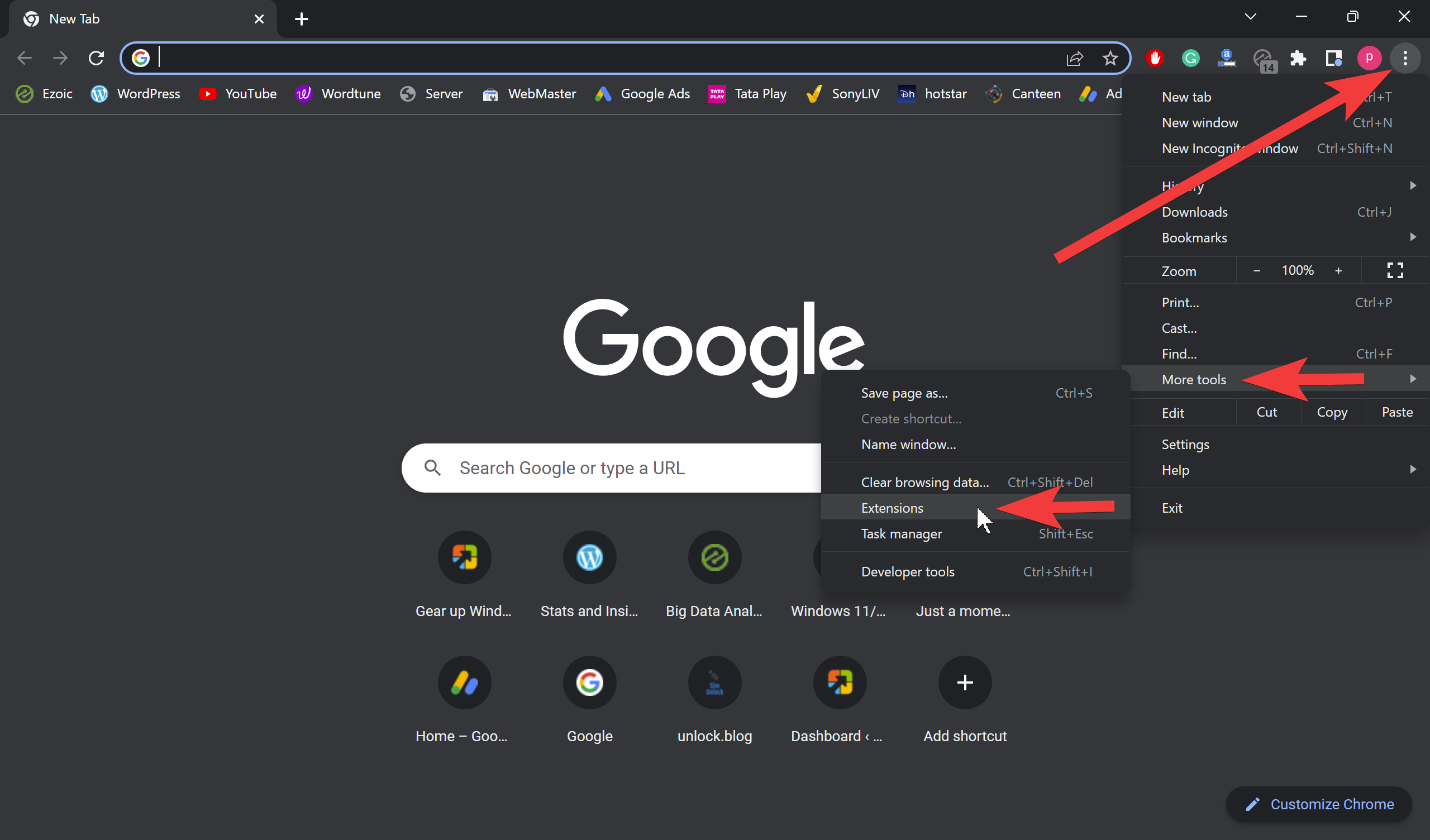 Step 3. Next, select the More tools > Extensions option in the drop-down menu.
Step 4. When the Extensions page opens, click on the Details button of a plugin you want to allow in Incognito mode.
Step 5. Finally, turn On the toggle switch Allow in Incognito.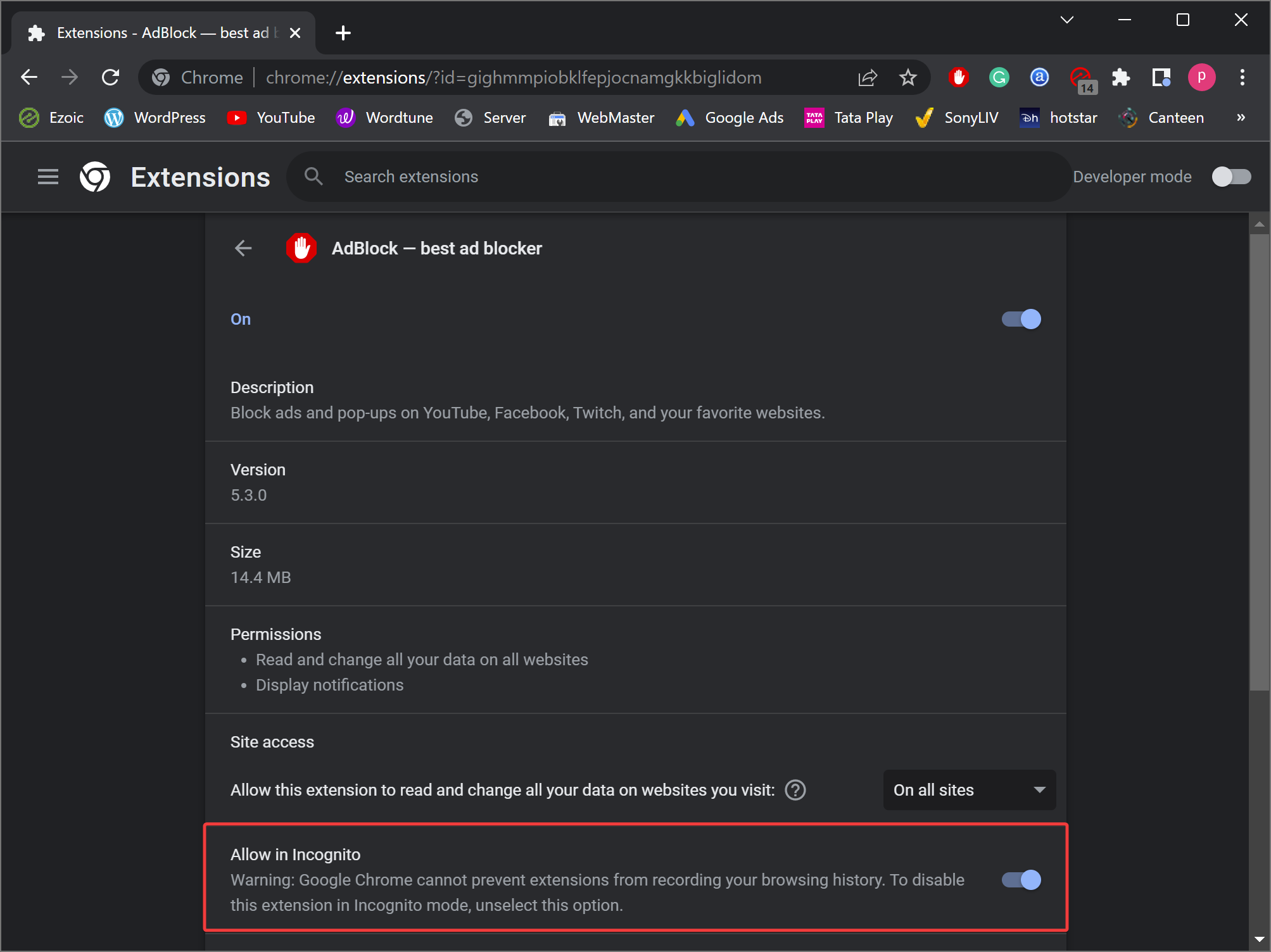 Once you complete the above steps, the selected plugin will load in Incognito and normal Chrome modes.
Also Read: