Windows 11 includes a lot of features, and out of those, one is Live captions. This new accessibility feature on Windows 11 converts audio into texts that are being played on your device. So, users will be benefitted from live captions while watching videos online. There's even an option to connect a microphone for in-person conversations.
When Live Captions is turned on, the audio will be easier to understand for users with hearing disabilities and users who find it challenging to comprehend the audio flow. As of now, this function is only available in English (United States), which means English audio will be converted into English captions. But we're optimistic that Microsoft will provide support for other languages soon.
Although Windows 11 helps users understand audio being played easily, it keeps your privacy intact and ensures data is not being shared with Microsoft servers. Once you download the required package, you can use live captions even if you're not connected to the internet. Additionally, this lets you personalize the caption text and its position on the screen to suit your preference.
How to Turn On Live Captions on Windows 11?
To enable or turn on Live Captions on Windows 11, use the following recommended steps:-
Step 1. First, open the Settings app.
To do that, right-click on the Start button and select Settings in the menu. Alternatively, you can also use Windows + I keyboard shortcut.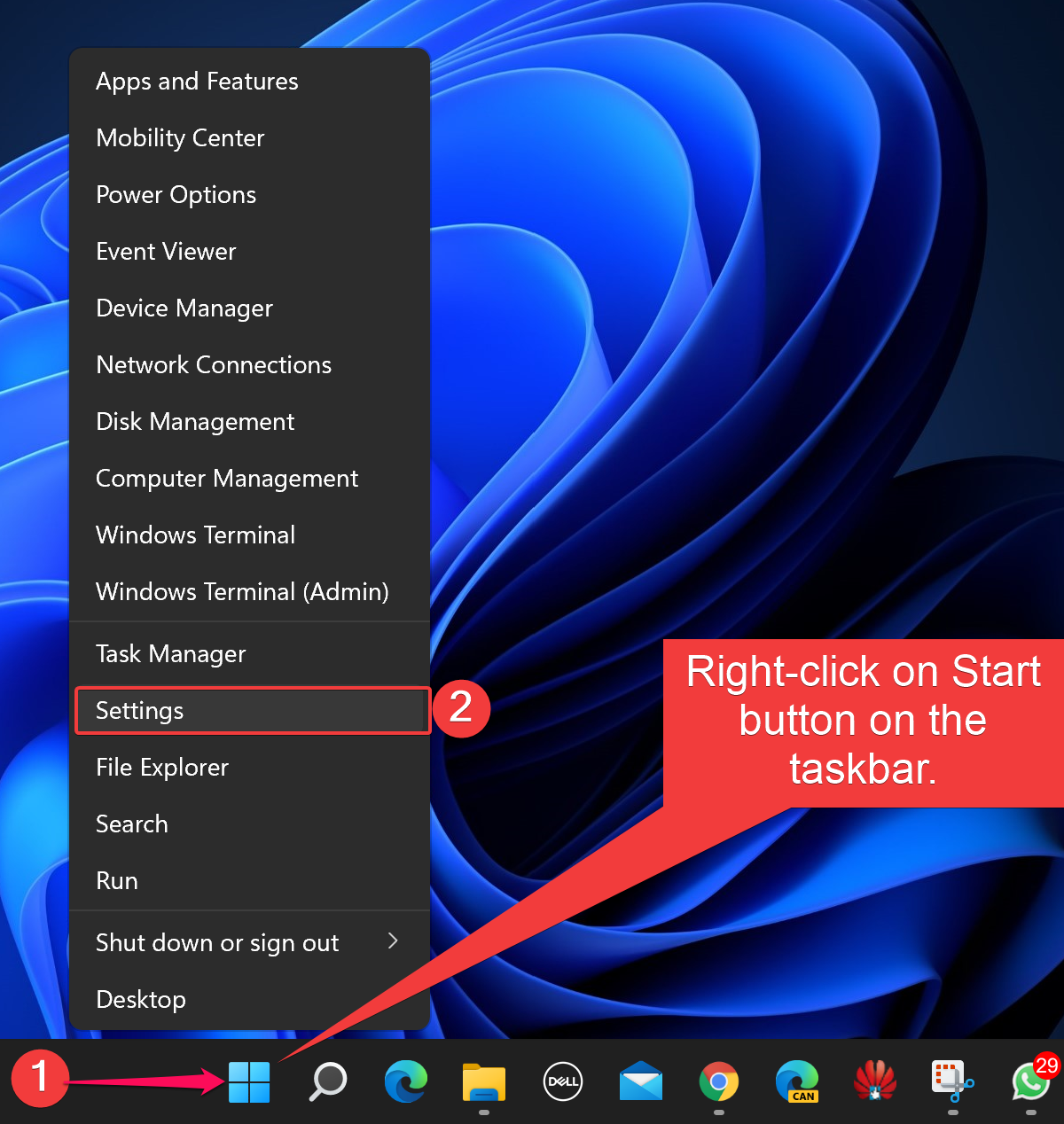 Step 2. When the Settings window appears on your computer, select Accessibility from the left sidebar.
Step 3. Then, click the Captions header under the Hearing section on the right side.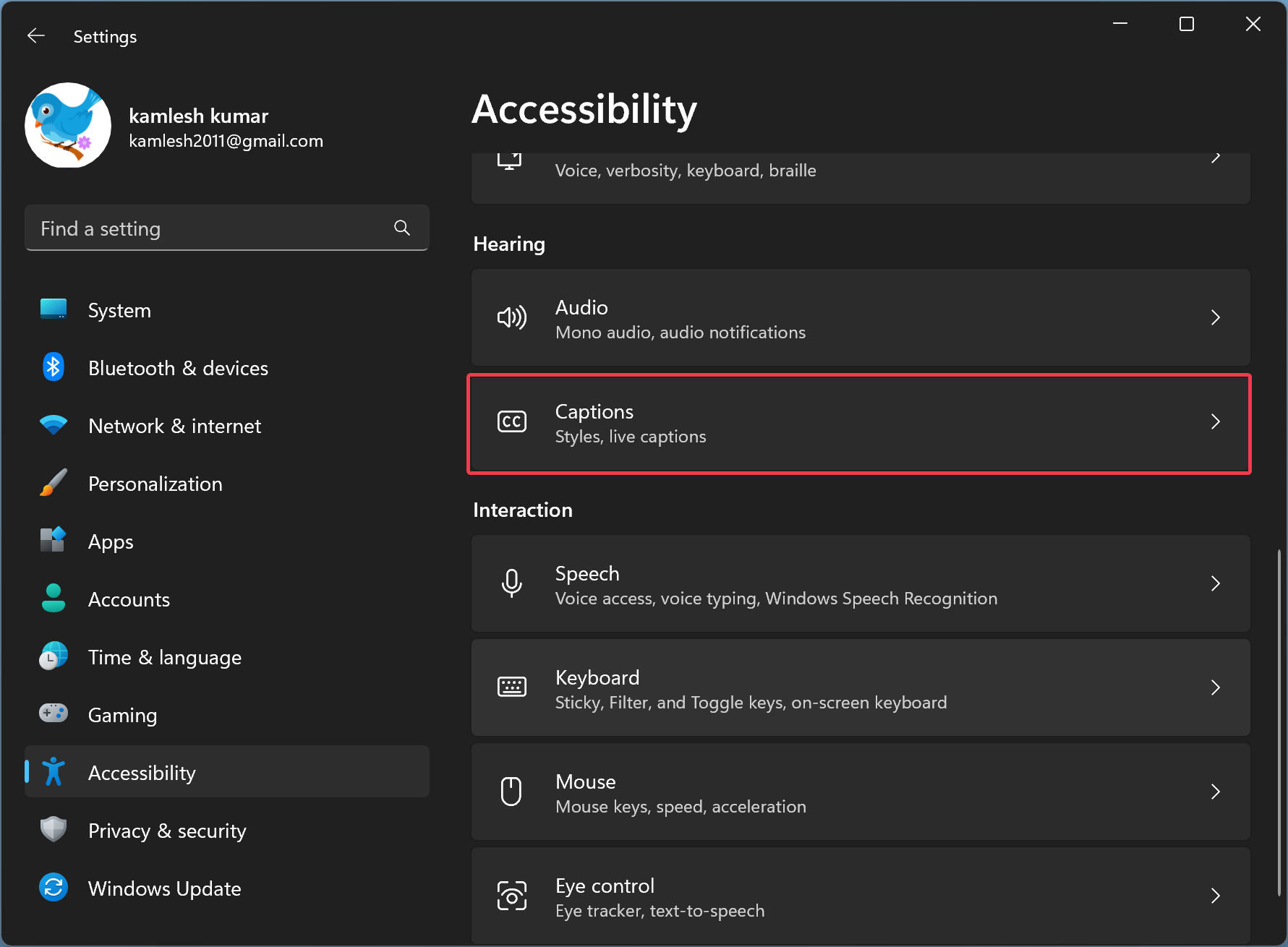 Step 4. On the following screen, turn on the Live captions toggle button.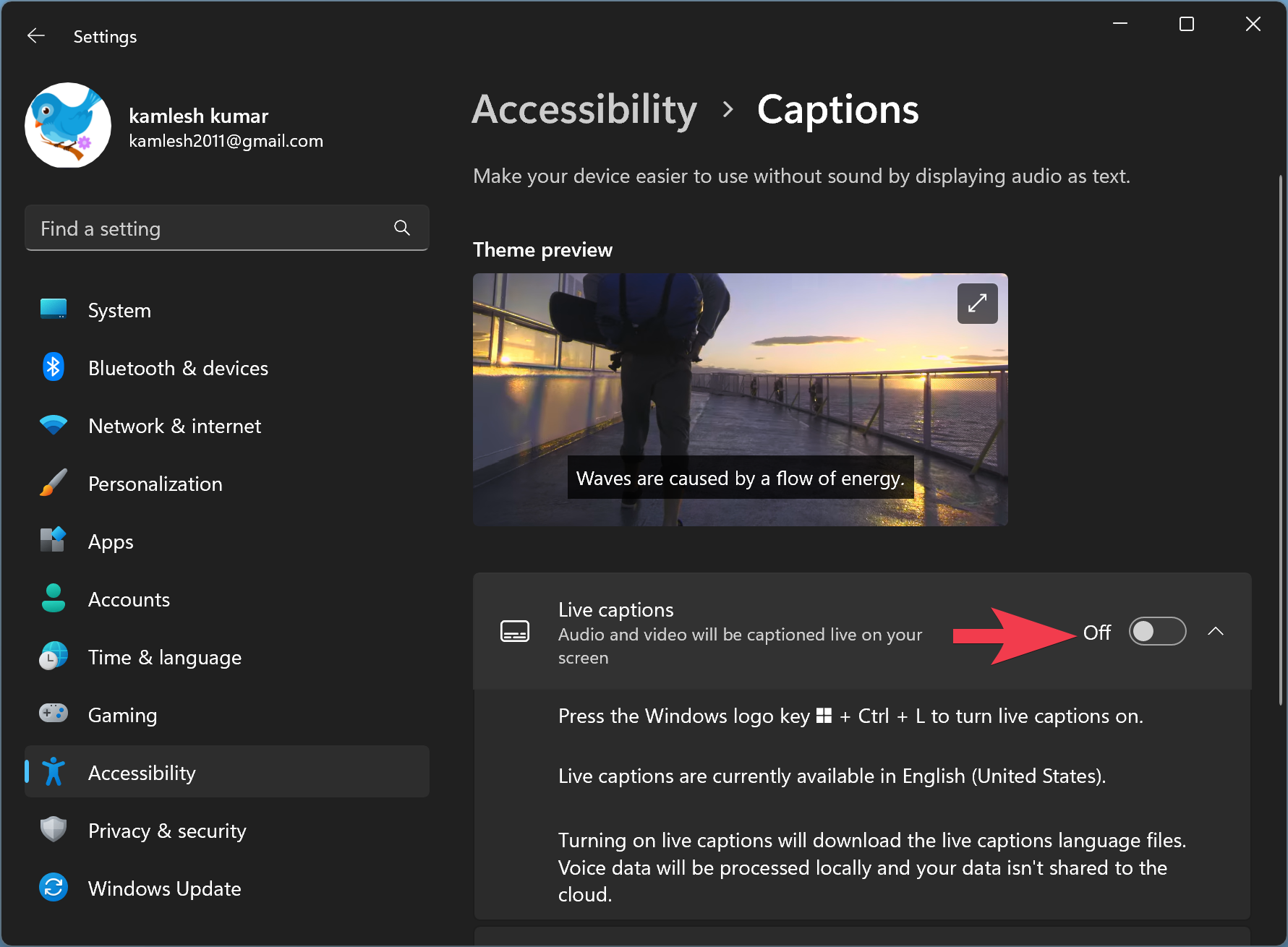 Alternately, you can turn on Live captions using the Windows + Ctrl + L keyboard shortcut on your Windows 11.
Step 5. When you see the pop-up window, click on the I agree button. According to Microsoft, your data won't be stored in the cloud or Microsoft server.
Step 6. Next, select Download to set up live captions and download the necessary files.
How to Customize Live Captions on Windows 11?
Once you have turned on the Live Captions on your Windows 11 PC, you can customize its appearance by positioning the caption box, applying a profanity filter, enabling microphone audio, and changing the caption style. Let's take a look.
To customize Live Captions on Windows 11, do the following:-
Once you have enabled the Live Captions on your Windows 11 PC, you can now customize its appearance, including positioning the caption box, applying a profanity filter, enabling microphone audio, and changing caption style.
At first, click on the gear icon (Settings).
From here, you can choose different options. The first option is Position. It lets you place the caption box anywhere on the video, such as top, bottom, or floating on the screen.
Just below the Position, the Caption options can be found. This allows you to filter profanity and add the audio from your microphone to the captions.
The next option is the Caption Style. Here, you can choose from White on black, small caps, large text, and yellow on blue.
You can also customize the text, background, and caption windows according to their color and opacity. For that, click on the Edit button under Caption style.
Here, you can change the text, background, and window – color, opacity, font, size, effects, etc.
You can see the live preview of the changes under "Theme preview." Apart from that, you can also name the caption style so that you can quickly apply your favorite caption style while playing a video next time.