Starting Windows 11 build 25169, Microsoft has implemented a new way to enable Spotlight on Desktop. Now, Spotlight is included in a theme to activate the online desktop backgrounds for you with one click. Although Microsoft has incorporated this new feature in Windows 11, not every insider has access to it.
Initially, Spotlight was introduced in Windows 10 and was exclusively available for the lock screen. However, in Windows 11, this feature has been extended to the Desktop. When you enable Spotlight as a Windows 11 desktop background, it automatically downloads stunning images of landscapes, scenery, night views, and gorgeous paintings and arts from the Internet. You will get an endless source of new wallpapers that will never make you bored.
You can turn on Spotlight on Windows 11 Desktop by navigating to Settings > Personalization > Background and selecting it from the "Personalize your background" drop-down list.
Starting Windows 11 build 25169, you now have one more option to enable the Spotlight for Desktop. Microsoft now includes a "Windows Spotlight" theme on the main Personalization page and in the theme list. Clicking it, you can activate Spotlight. Here, you can also customize the theme, e.g., set a custom accent color, and save it as a new one. The saved theme will also continue to use Spotlight as the desktop background.
How to Turn On Spotlight Theme in Windows 11 Personalization?
If you use Windows 11 build 25169 and still Spotlight Theme is not available under the Personalization page, use these steps to enable the same:-
Step 1. Download the latest version of ViveTool from GitHub.
Step 2. Then, move the downloaded file to the "C" drive.
Step 3. Next, right-click on the ViVeTool ZIP archive and select Extract All option in the context menu.
Step 4. Then, click the Extract button.
Step 5. Next, rename the extracted folder to ViVeTool.
Step 6. Now, open an elevated Command Prompt window, type the following and hit the Enter key on the keyboard:-
C:\vivetool\vivetool /enable /id:39258685
Once you complete the above steps, the Spotlight theme is enabled and will appear on Windows 11 Personalization page.
How to Set and Use Spotlight Theme in Windows 11?
To apply and use the Spotlight theme in Windows 11, use these steps:-
Step 1. Open Settings.
Step 2. Select Personalization.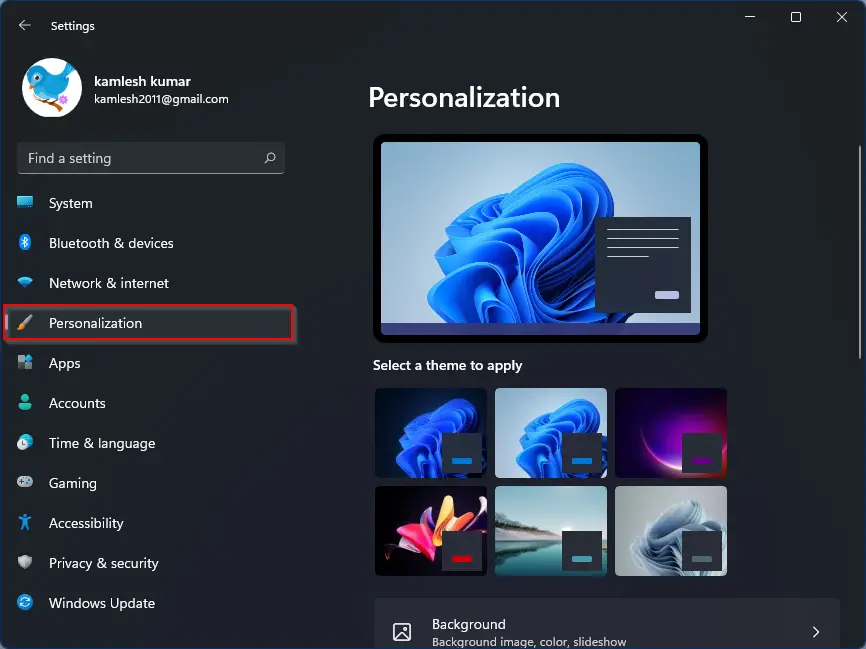 Step 3. Click on the Windows Spotlight theme.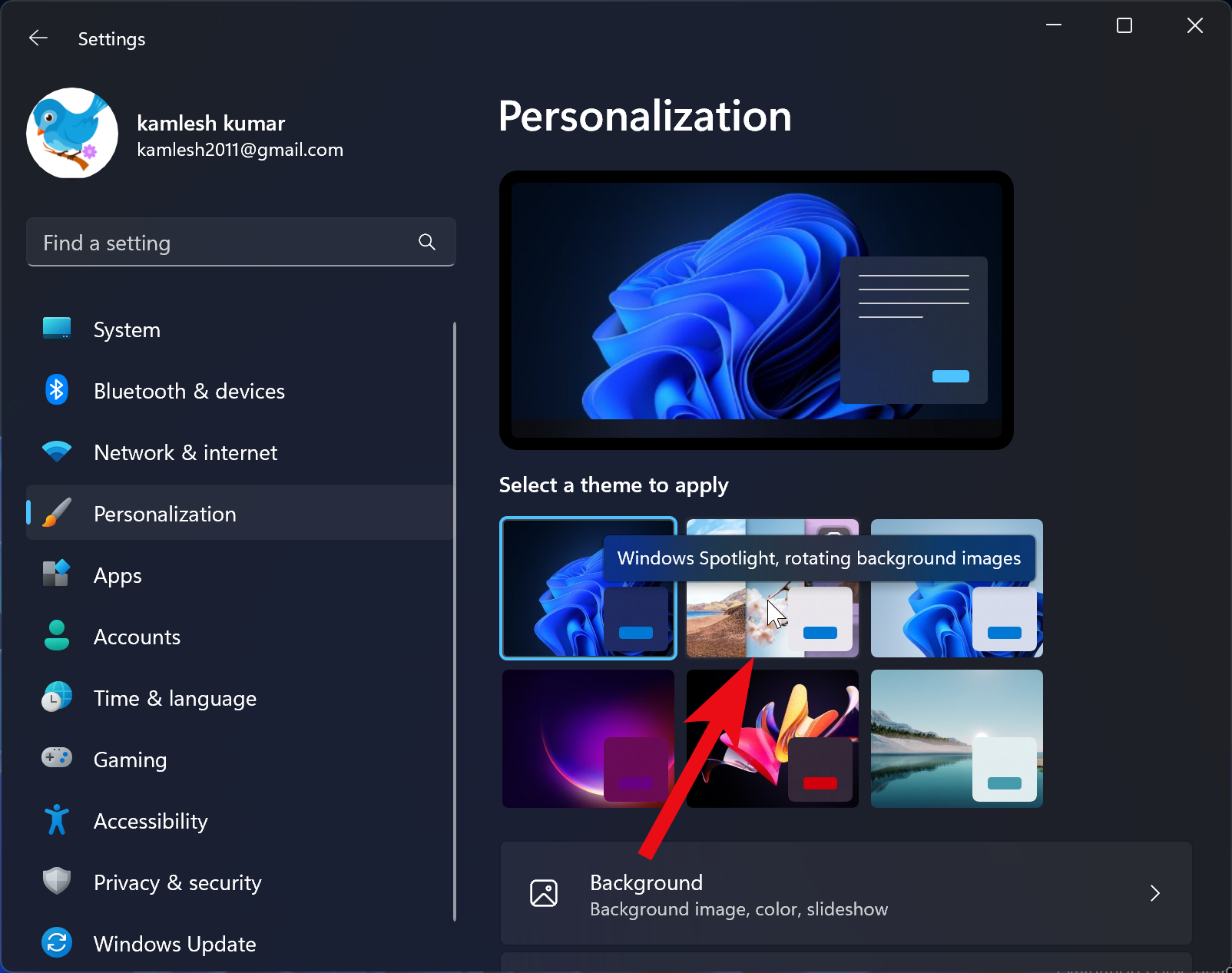 That's it. Windows 11 will now download Spotlight images automatically and set them as desktop background.
Apart from the new wallpaper, you will also see a new icon, "Learn about this picture," on your desktop. Double-clicking on this icon, you can learn more about your current desktop background. If you want, you can remove Windows Spotlight 'Learn about this picture' Desktop icon.