Windows 11 includes a dark mode that you can turn on/off according to your needs. You can switch to a light or dark theme whenever you want. A lot of users prefer to use dark mode because it takes the strain off their eyes.
Windows 11 also ships with a built-in Calculator app that allows users to make calculations. At least there are two ways to enable Dark mode in Calculator. You can either use built-in Calculator settings or Windows Settings app.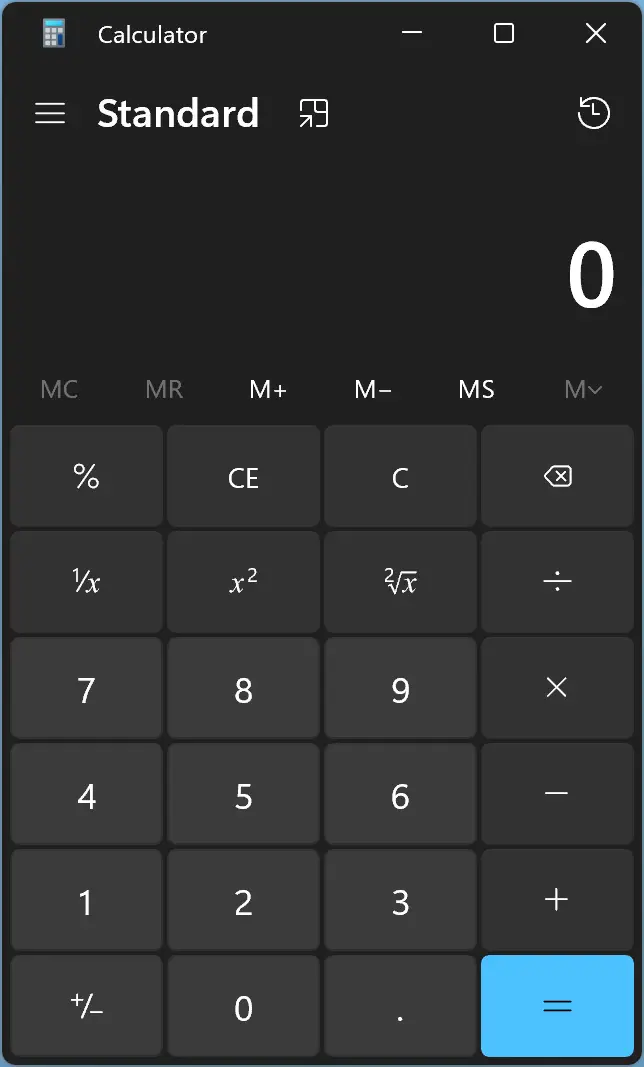 How to Enable Dark mode in Calculator using its Settings?
To enable dark mode in the Windows 11 Calculator using its settings, do the following steps:-
Step 1. First, open the Calculator app.
To do that, click on the Search button on the taskbar and type Calculator. In the available top results, click on its entry to open it.
Step 2. When the Calculator app opens, click the Open Navigation icon in the top left corner.
Step 3. Then select Settings from the menu that appears.
Step 4. Under the Appearance section, click the App theme to expand it.
Step 5. After that, select Dark in the available options.
Now, dark mode will turn on instantly in the Calculator app. You can close the Calculator Settings.
How to Enable Dark Mode in Personalization Settings?
You can also turn on dark mode in the Calculator app through Personalization Settings of Windows. But, it will be applied to all apps on your Windows PC that supports a dark theme.
Step 1. Do a right-click on free space on the desktop and select the Personalize option from the context menu.
Step 2. Now, the Settings app will open on the Personalization page. Select Windows (dark) theme under the "Select a theme to apply" section on the right-side pane.
That's it. Now, your PC will use a dark theme for all Windows apps that supports it, for instance, the Calculator app.