Microsoft is slowly adding new features in Windows 11. The firm recently introduced Spotlight Desktop Theme and a new taskbar overflow.
When you open a lot of applications and documents, depending on the taskbar size, all their icons may not fit the taskbar area. To make these icons management convenient, Windows 11 will now display these additional icons in a different flyout.
The good news is that the taskbar will automatically switch to overflow mode when running app/documents icons don't fit the dedicated area between the left and right edges. An additional button will appear on the taskbar with three horizontal dots. Clicking this button will open a flyout that includes all applications that do not fit the default taskbar.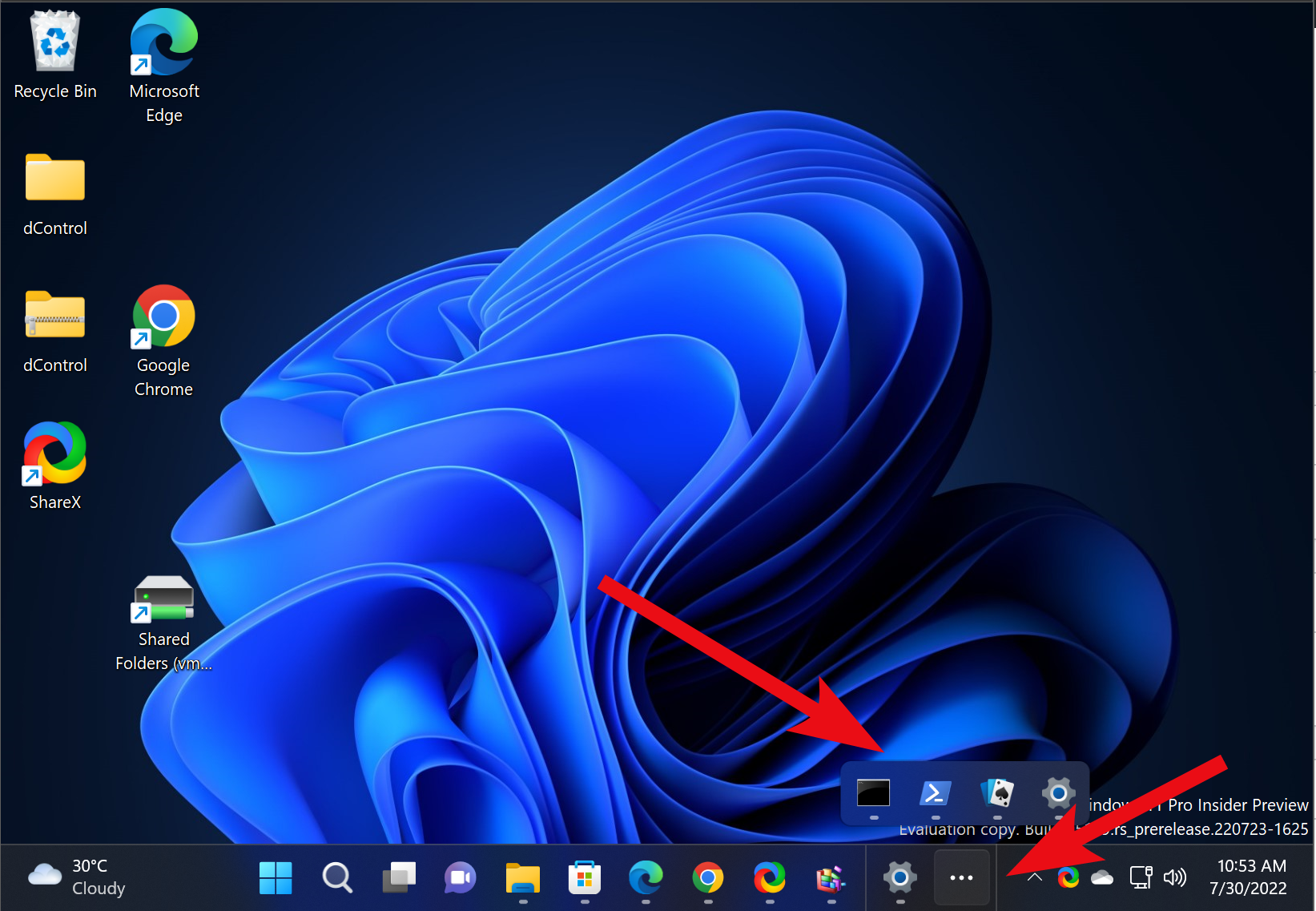 Microsoft is rolling out the new overflow pane in both Beta and Dev insider channels, which is hidden by default for most users. Microsoft says they are collecting feedback by providing this feature to small groups of users. So, if you don't get the opportunity to use this feature yet, you can enable the same using a third-party tool ViveTool.
In this gearupwindows article, we will guide you on enabling the new taskbar overflow in Windows 11.
How to Enable New Taskbar Overflow in Windows 11?
To enable the new taskbar overflow in Windows 11, use these steps:-
Step 1. Download the latest version of ViveTool from GitHub.
Step 2. Then, move the downloaded file to the "C" drive.
Step 3. Next, right-click on the ViVeTool ZIP archive and select Extract All option in the context menu.
Step 4. Then, click the Extract button.
Step 5. Next, rename the extracted folder to ViVeTool.
Step 6. Now, open an elevated Command Prompt or PowerShell window, type the following command one by one, and hit the Enter key on the keyboard after entering every command:-
c:\vivetool\vivetool /enable /id:35620393

c:\vivetool\vivetool /enable /id:35620394
Step 7. Finally, reboot your computer to see the changes.