Starting with Windows 10 version 1607 "Anniversary Update," Windows 10 includes a feature that allows apps on your device to communicate with other devices and open the same apps on them. This will enable you to continue your work faster when you change your device and synchronize between apps installed on your Windows 11 systems, saving your valuable time.
The "Shared Experiences" or "Cross-Device Experiences" feature is also available on Windows 11. Your devices need to be connected with your Microsoft account to be synced between devices to use this feature.
By default, the Shared experiences feature is enabled in Windows 11 and 10. This makes app synchronization possible between devices. If you are not happy with this feature or, due to some reason, want to disable it, here is how to do it.
To change or disable Share Across Devices settings in Windows 11, do the following:-
Step 1. First, open the Settings app.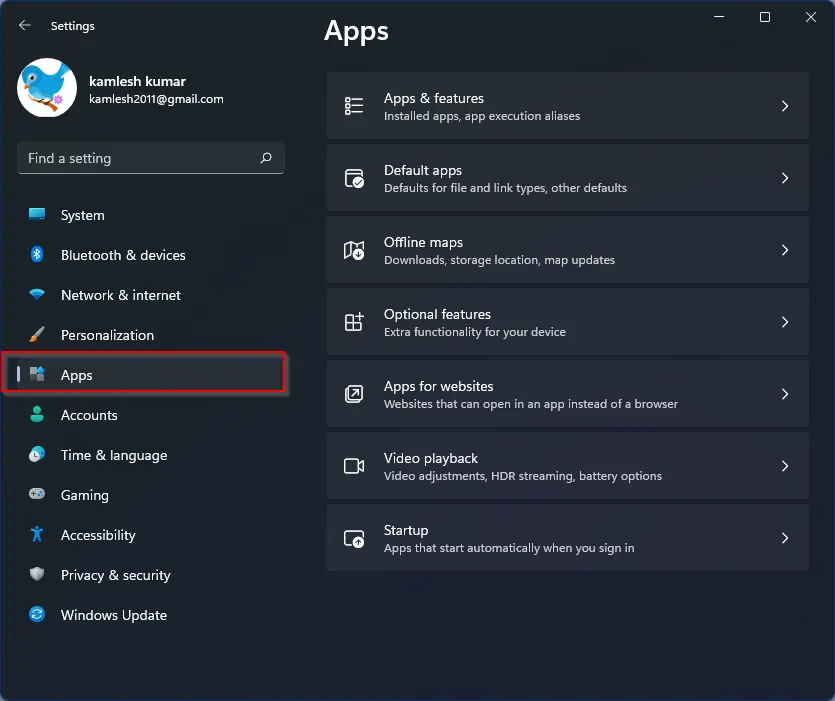 Step 2. Then, select the Apps category in the left sidebar.
Step 3. After that, select Advanced app settings tile on the right sidebar.
Step 4. Next, click the option Share across devices to expand it.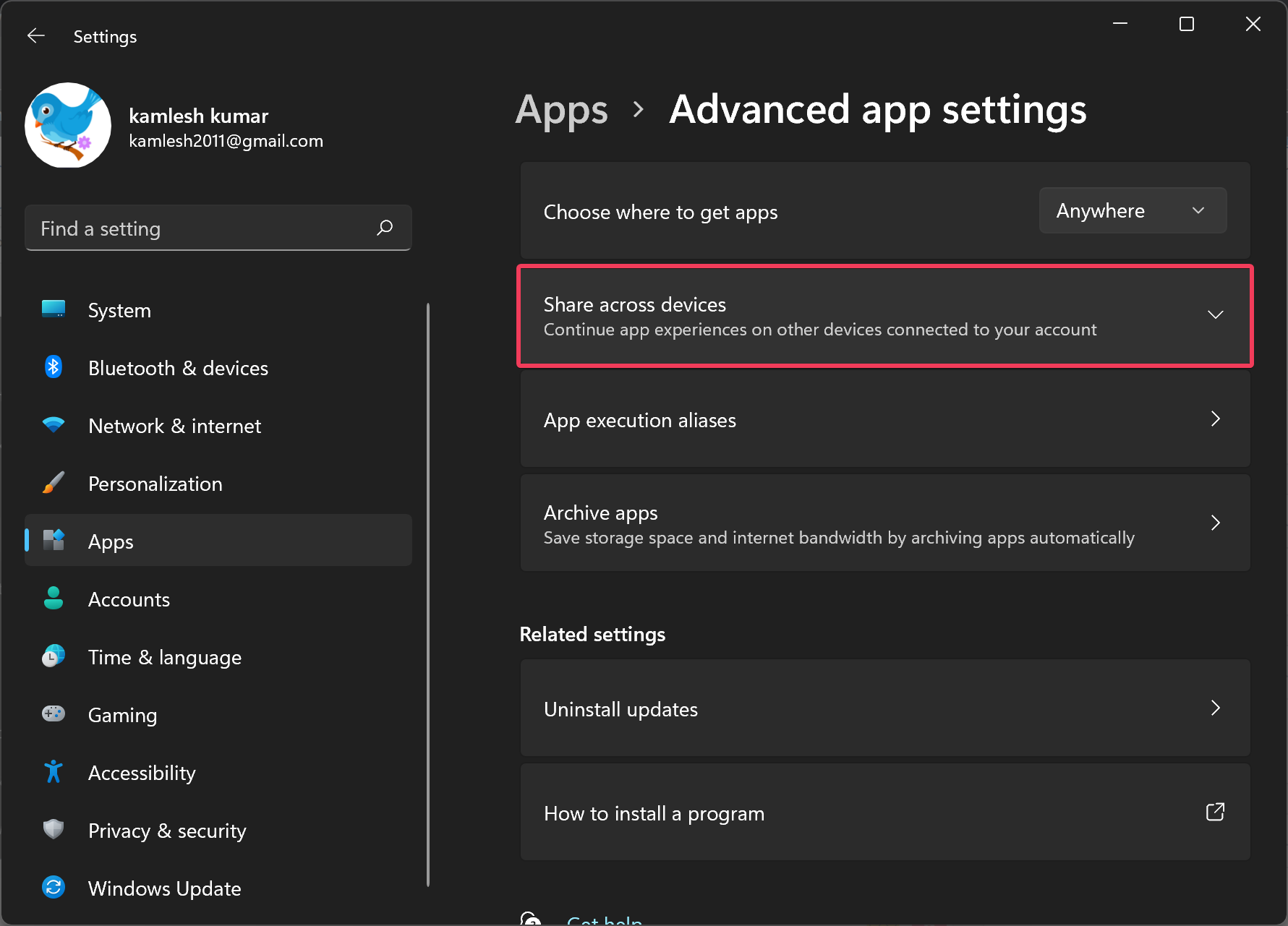 Step 5. Under the "Share across devices" settings, you will find three options:-
Off – Select this option to turn off the feature.
My devices only – This allows you to share app experience across all your devices you signed in to with your Microsoft account.
Everyone nearby – This will permit everyone nearby to use the share across devices feature.
By default, the "My devices only" option is selected; to disable it, pick the Off option.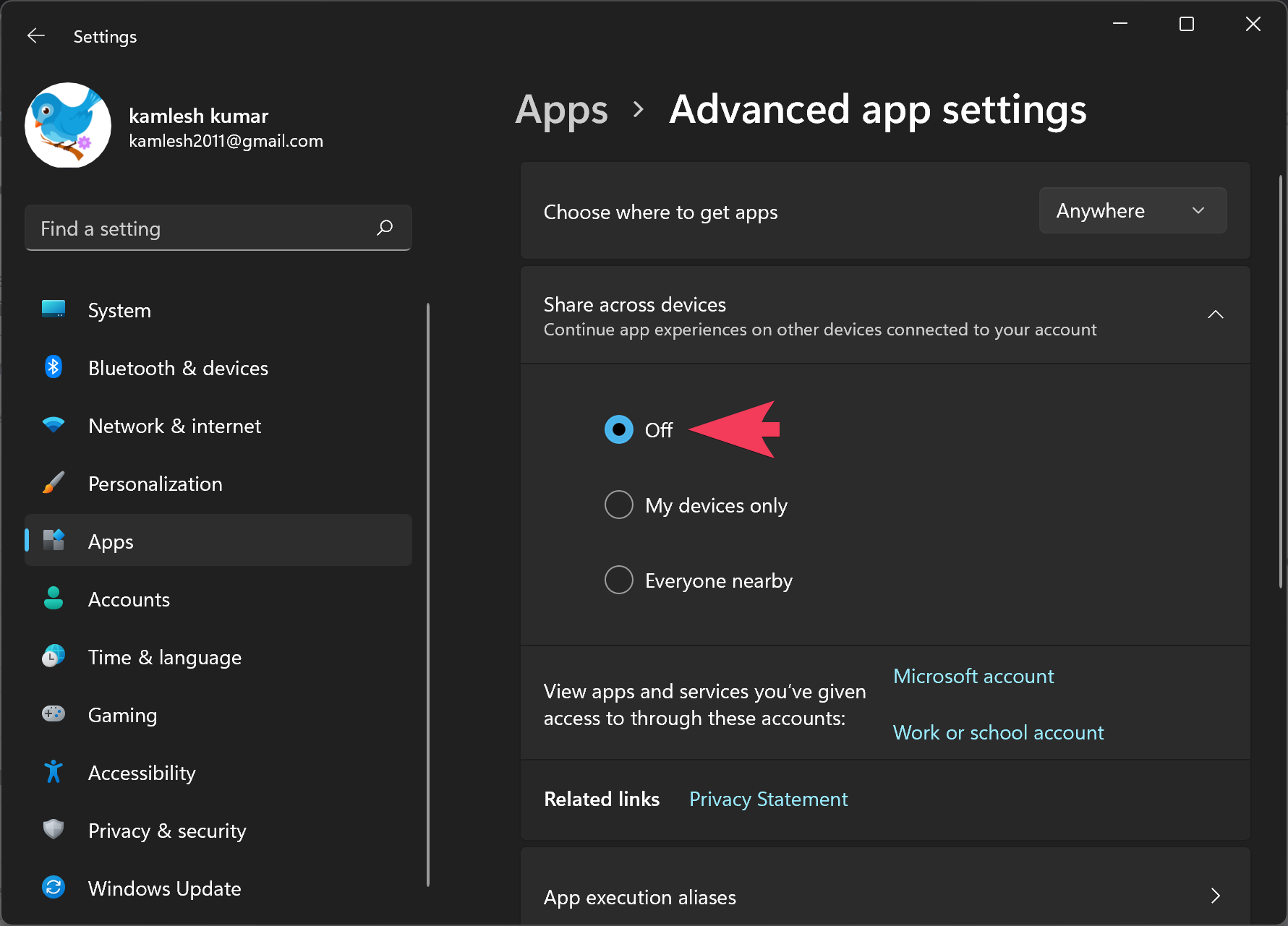 How Disable App Synchronization between Devices in Windows 10?
To disable App Synchronization across devices in Windows 10, use the following steps:-
Step 1. Open Settings on your Windows 10 PC.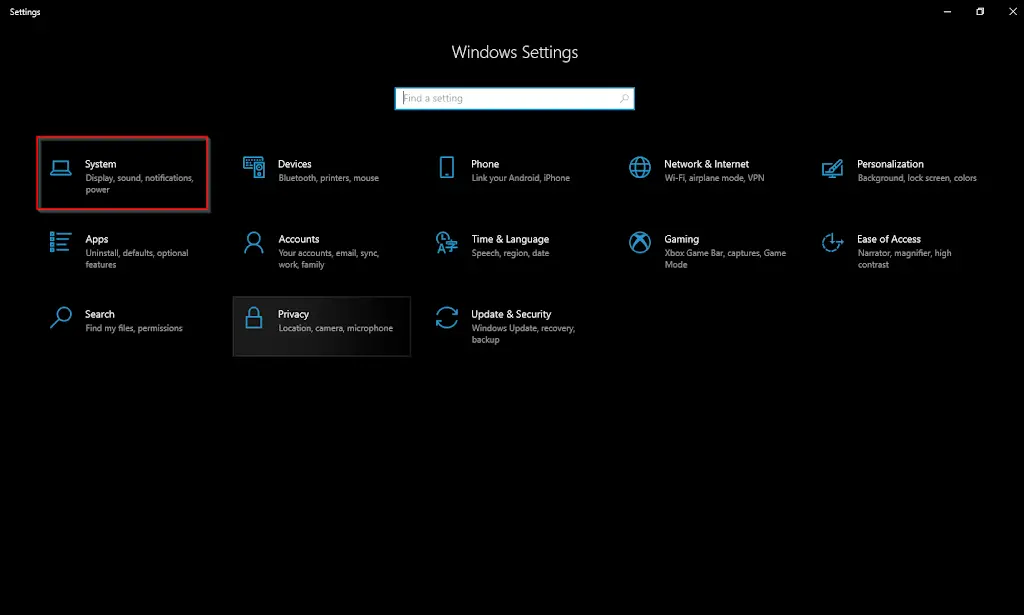 Step 2. Then, click the System.
Step 3. Under System, select Shared experiences.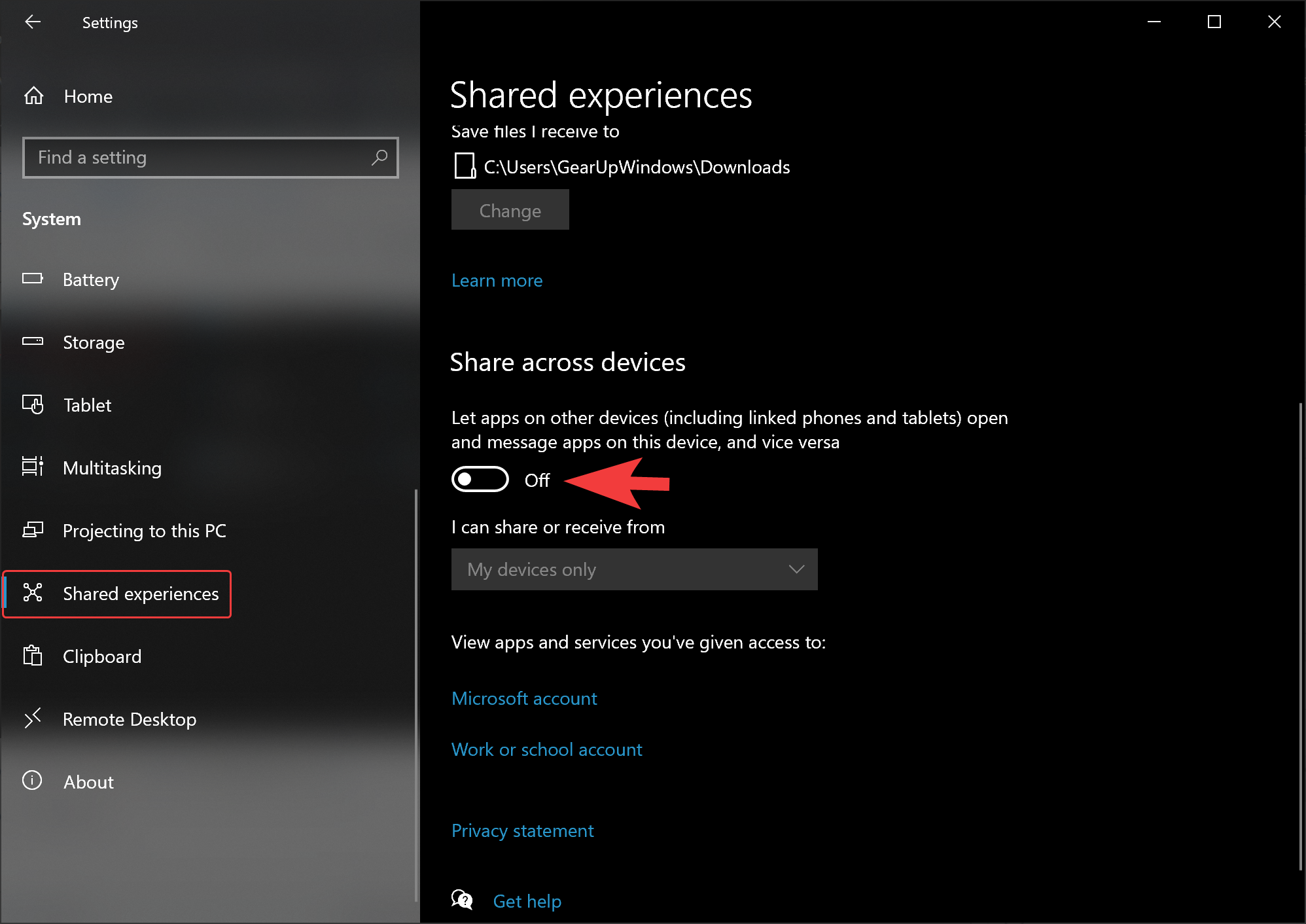 Step 4. Finally, turn off/on the toggle Share across devices to disable or enable the feature.
Step 1. Open Local Group Policy Editor.
Step 2. Then, navigate to the following path in the left sidebar:-
Computer Configuration > Administrative Templates > System > Group Policy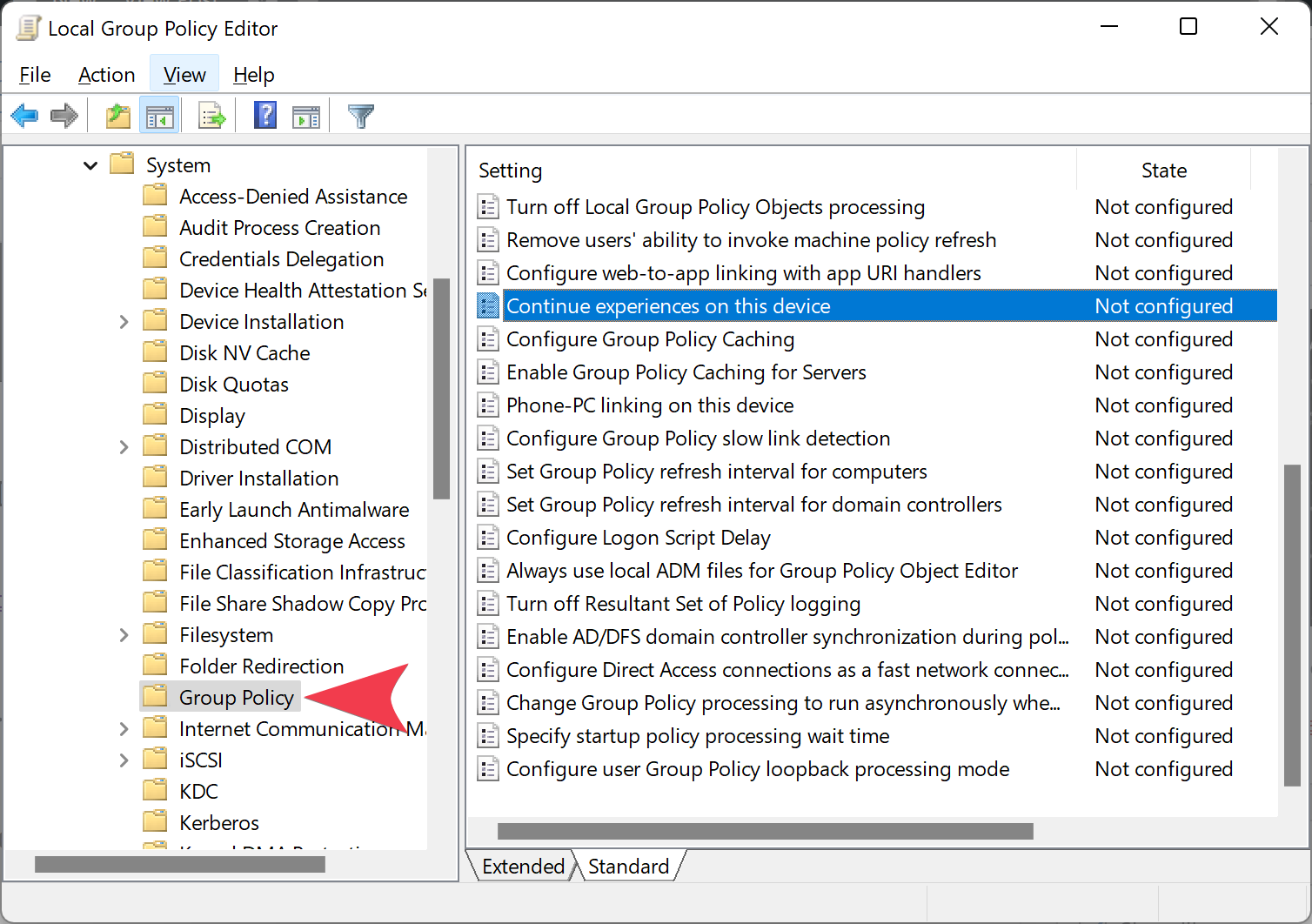 Step 3. Double-click the "Continue experiences on this device" policy on the right side.
Step 4. Select the Disabled option.
Step 5. Click Apply.
Step 6. Click OK.
To enable Shared Experiences again on your computer, repeat the above steps, and in step 4 above, select the Enabled option.