Windows 11 OS includes a built-in on-screen keyboard that helps you in a touch screen device or if your physical keyboard is not working correctly. If a few keys or entire keys of your physical keyboard are not working, you can still type using the built-in keyboard of Windows 11. Isn't it a good feature?
The on-screen keyboard is not new on Windows 11; it was also a part of the Windows 10 operating system. If you are new to Windows and don't know how to open the on-screen keyboard, just press the Windows logo key from the keyboard or click the Start button from the taskbar. When the start menu opens, type on-screen keyboard. In the available results, click on this entry to open it.
Due to any reason, if you use an on-screen keyboard and want to turn on/off keyboard sound, this gearupwindows article will help you.
How to Turn On/Off Sound of On-Screen Keyboard in Windows 11?
When we talk about the on-screen keyboard in Windows 11, the sound is enabled by default. Everyone may not want to hear the sound of a keypress, and also it may irritate other people that are nearby sitting to you. Reasons may be several, all you need to enable or disable this feature on your computer. To do this, use the following procedure:-
Step 1. Click the Start button that sits on the taskbar.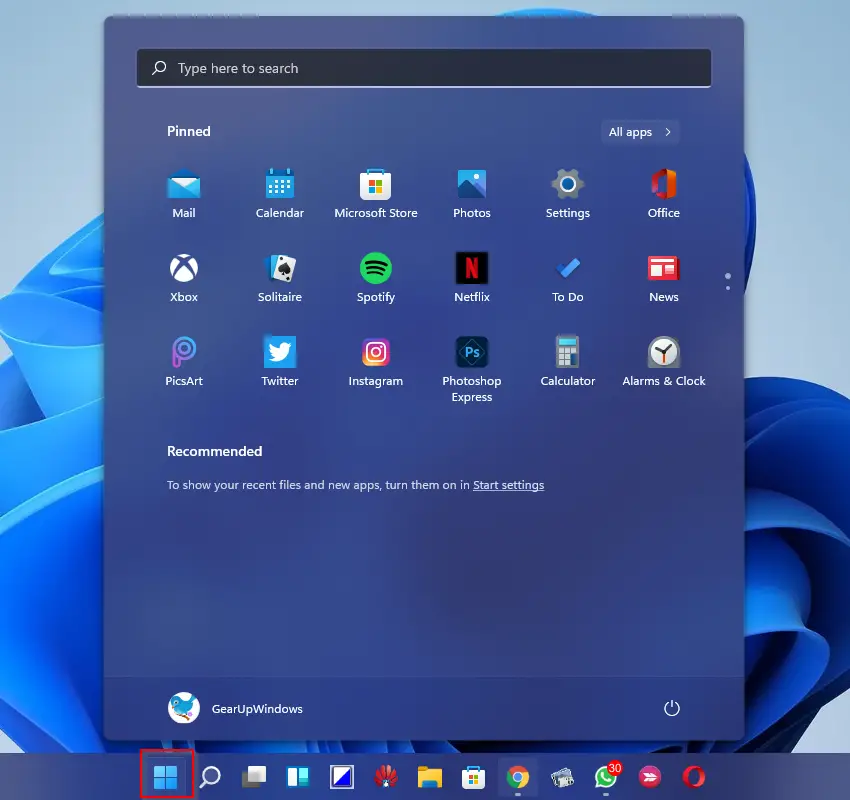 Step 2. When the Start menu opens, type On-Screen Keyboard.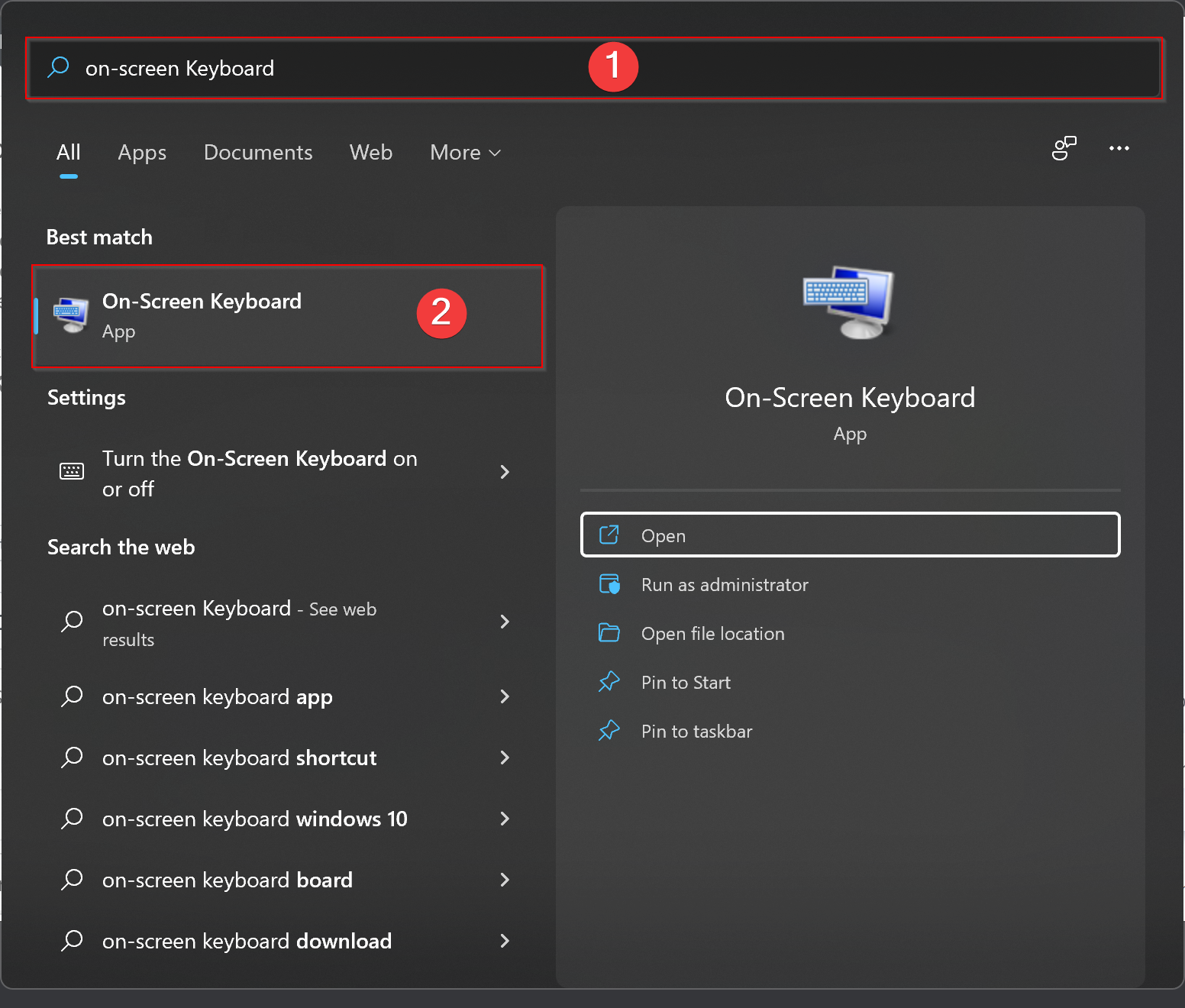 Step 3. In the available search results, click the On-Screen Keyboard to open it.
Step 4. Click the Options key when the on-screen keyboard opens.
Step 5. Check or uncheck the option labeled with "Use click sound" to turn on or turn off the sound of a keypress.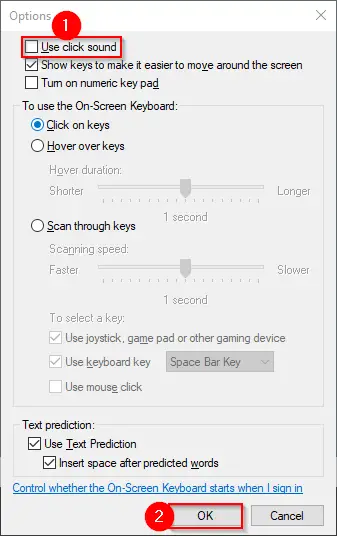 Step 6. Finally, click the OK button at the bottom to apply the changes.
When you complete the above steps, depends upon the requirement, you could enable or disable the sound of the on-screen keyboard in Windows 11. If you still face any issues, let me know via comments.