Windows 11/10 inbuilt Microsoft Edge includes a game that is known as Surf. If you are unaware of this, you can open the game interface by entering edge://surf/ in the Edge address bar. Then, use the mouse or spacebar to start the game and play it accordingly. It is an offline game, which means there is no internet required.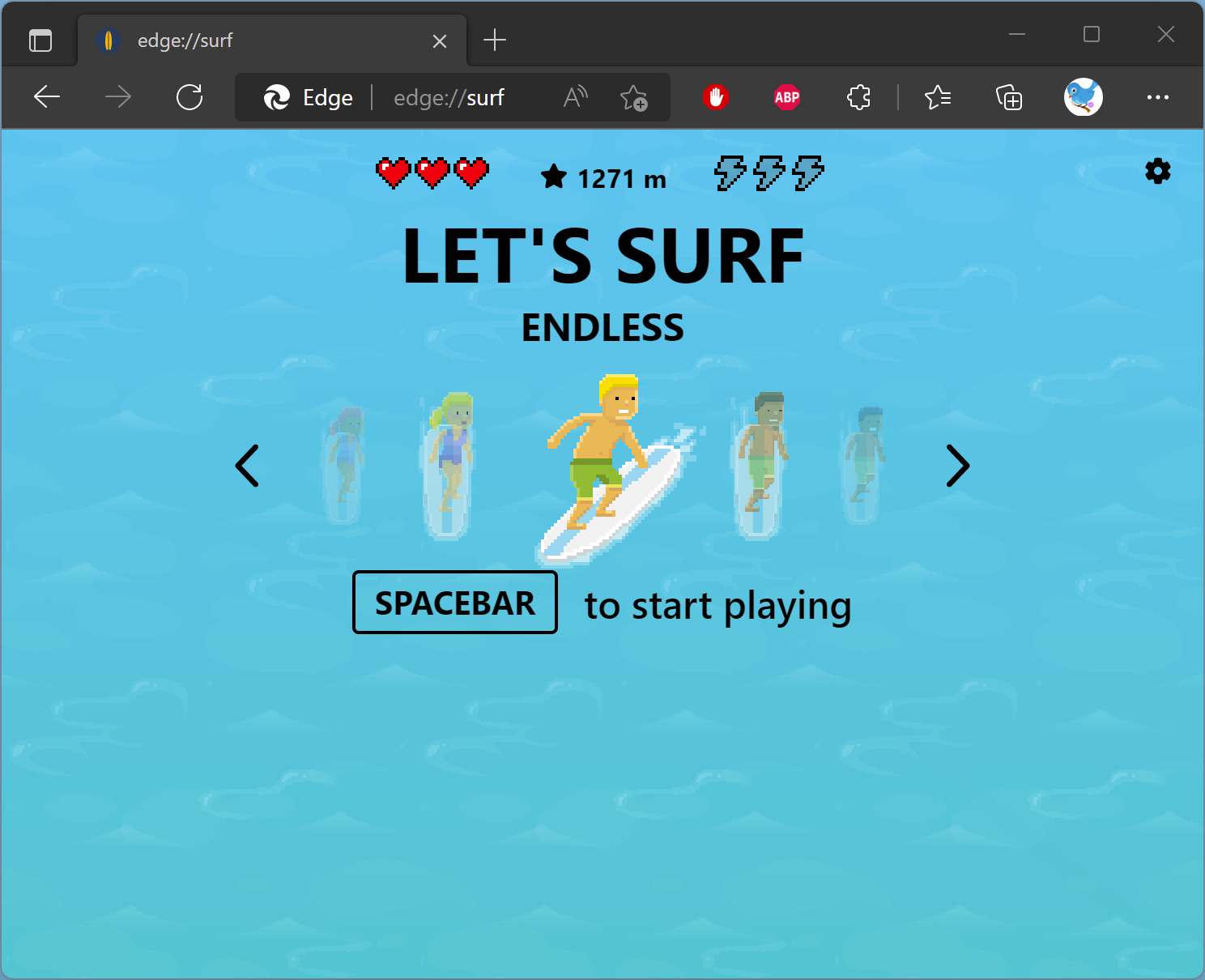 However, suppose your kids often waste their time playing this Surf game, and you want to stop them. In that case, you can disable it using Registry Editor in Windows 11/10.
How to Turn On or Off Surf Game in Microsoft Edge on Windows 11 or 10?
To enable or disable the Surf game in Microsoft Edge on Windows 11 or 10, use these steps:-
Step 1. First, open Registry Editor.
Step 2. Then, browse to the following path on the left side of the navigation pane of the Registry Editor window:-
HKEY_LOCAL_MACHINE\Software\Policies\Microsoft
Step 3. Next, right-click on the Microsoft folder and select New > Key.
Step 4. Name the newly created key Edge.
Note: If the Edge key is already present under Microsoft, skip steps 3 and 4 above.
Step 5. Now, right-click on the Edge key and New > DWORD (32-bit) Value.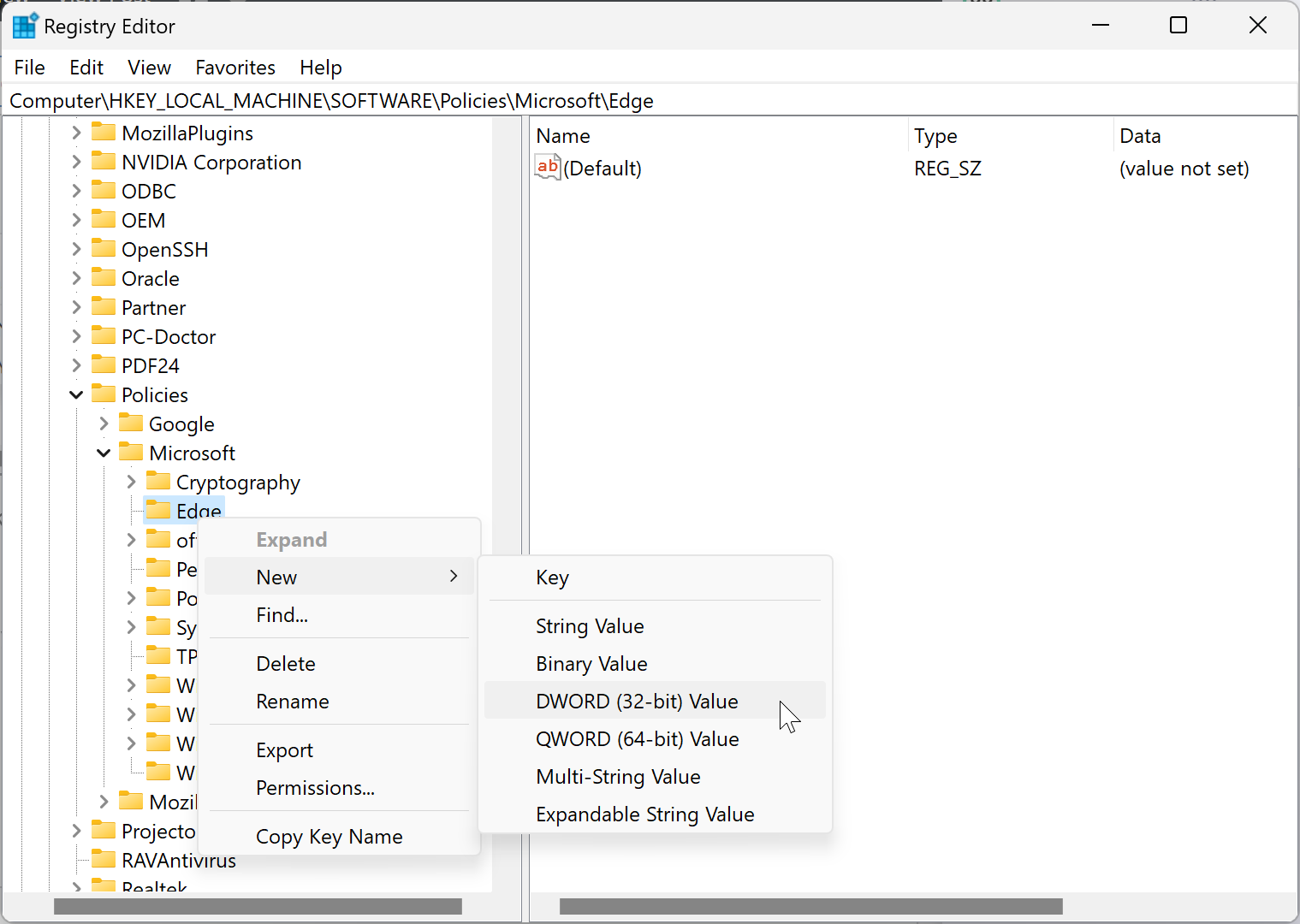 Step 6. Name the newly created REG_DWORD as AllowSurfGame.
Step 7. After that, double-click on the AllowSurfGame REG_DWORD and set its "Value data" to the following:-
1: Enable Surf Game in Microsoft Edge.
0: Disable Surf Game in Microsoft Edge.
Step 8. Click OK.
Step 9. At last, reboot your computer to apply the changes.
Once you complete the above steps, Microsoft Edge's Surf game should be enabled or disabled according to your settings.
Conclusion
In conclusion, Microsoft Edge's Surf game can be a fun way to pass the time, but it can also be a distraction for kids. If you want to disable this game on your Windows 11 or 10 computer, you can do so by following the steps outlined above using Registry Editor. By disabling the game, you can help your kids stay focused and productive while using their computers.