To save the memory or resources of inactive browser tabs in the Microsoft Edge browser, there is a feature available, Sleeping Tabs. A similar function is available in the Mozilla Firefox browser, which is called Tab Sleep. The Sleeping Tabs or Tab Sleep feature is known as Tab Snooze when it comes to the Opera browser. Although functions are the same, the names are different.
How to Enable or Disable Tab Snooze Feature in Opera browser?
To enable or disable the Tab Snooze feature in the Opera browser, do the following steps:-
Step 1. Launch Opera web browser, click on the Opera Menu button, and select the Settings option. Alternatively, you can directly launch the Settings page by pressing the Alt + P keys simultaneously.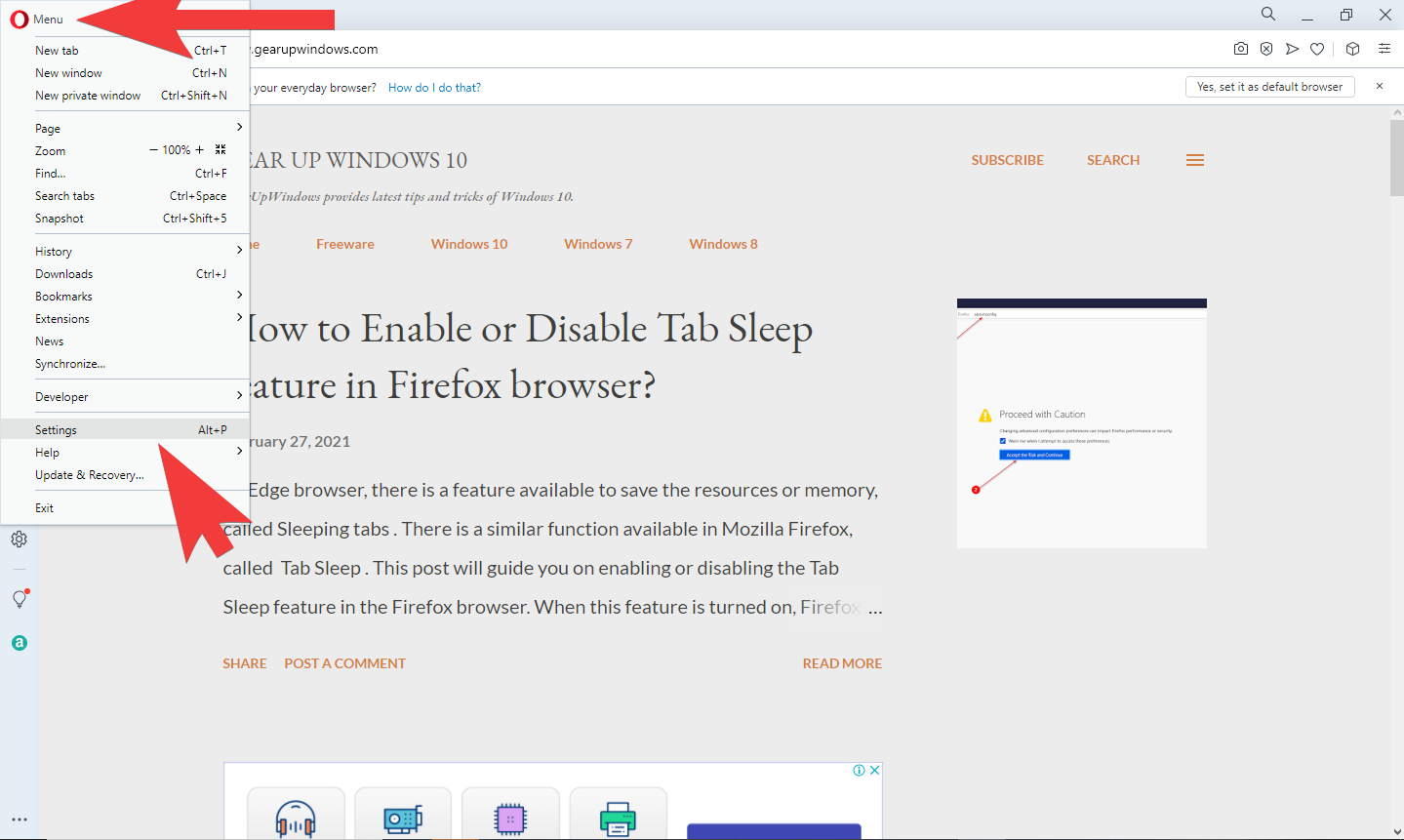 Step 2. On the settings page, scroll down to the bottom and click on the "Advanced" link to see the advanced settings options.
Step 3. Again, scroll down until you find the "User Interface" section.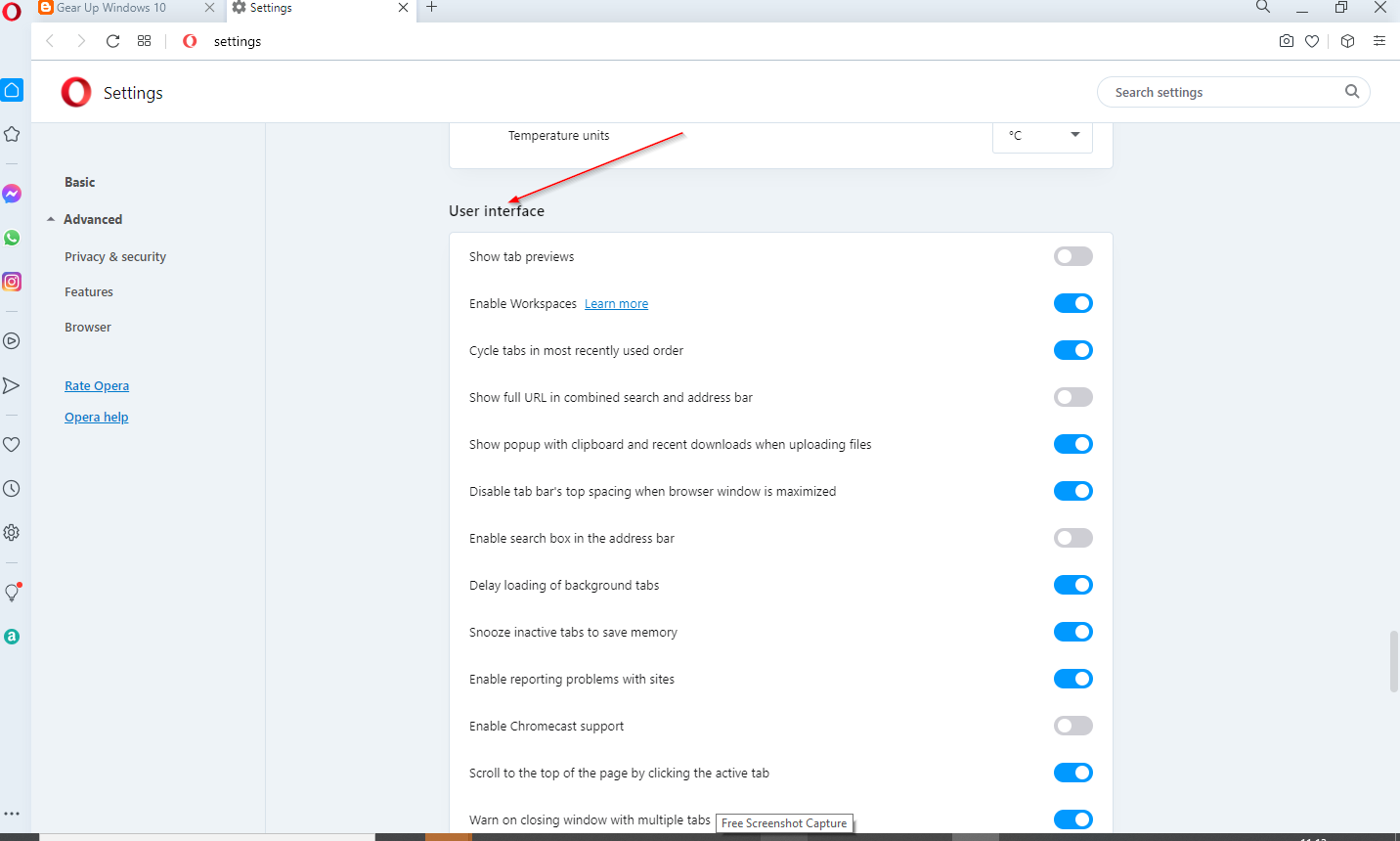 Step 4. In the "User interface" section, look for the entry "Snooze inactive tabs to save memory."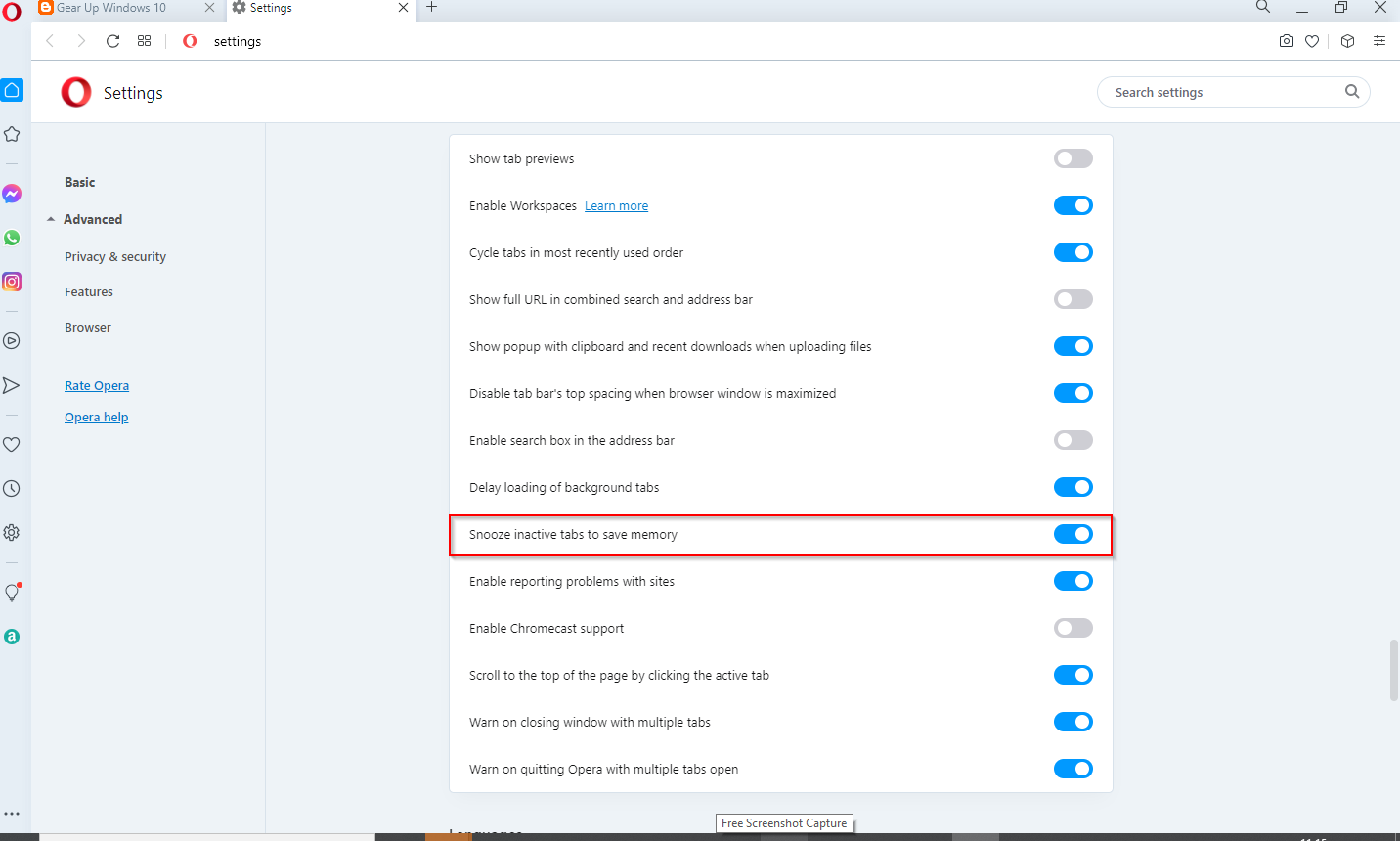 Step 5. Switch toggle "Snooze inactive tabs to save memory" to turn On or Off the "Tab Snooze" feature in the Opera browser.
That's all!!!