Modern Windows laptops come equipped with multi-touch gestures that are handy on Windows 11 PCs with trackpads. But, if you often accidentally trigger them by mistake and want to disable multi-finger trackpad gestures entirely, this gearupwindows article will help you.
How to Enable or Disable Touchpad Gestures on Windows 11?
Step 1. First, open the Settings app by pressing Windows + I keys from the keyboard.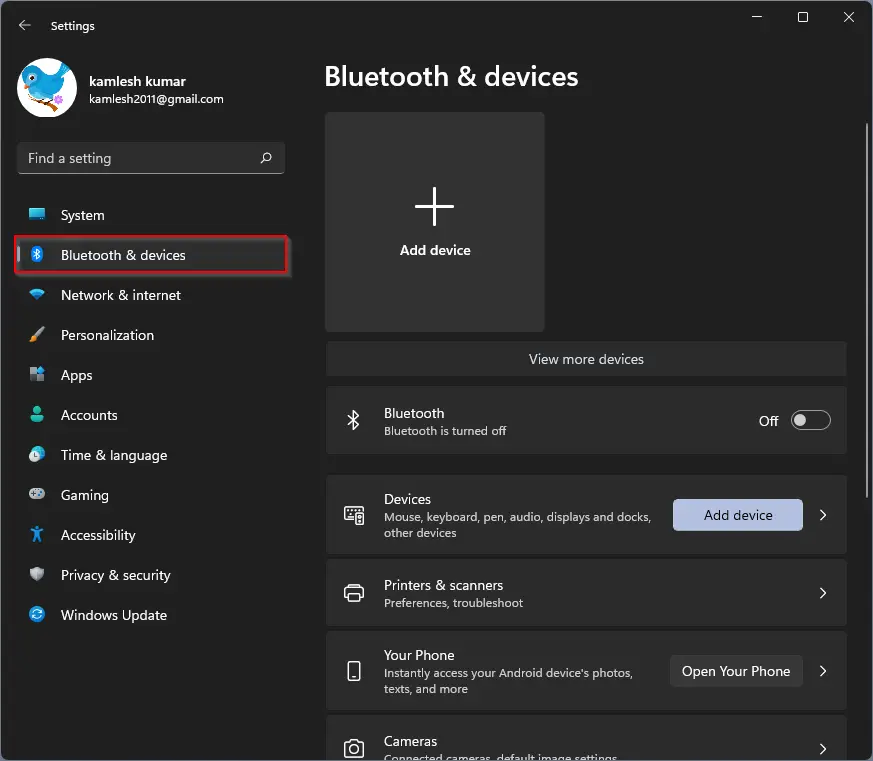 Step 2. When Windows Settings opens, select Bluetooth & devices category from the left sidebar as shown in the above image.
Step 3. Then, Touchpad on the right sidebar.
Step 4. When you're at Touchpad settings, scroll down and click the Scroll & Zoom header to expand the section.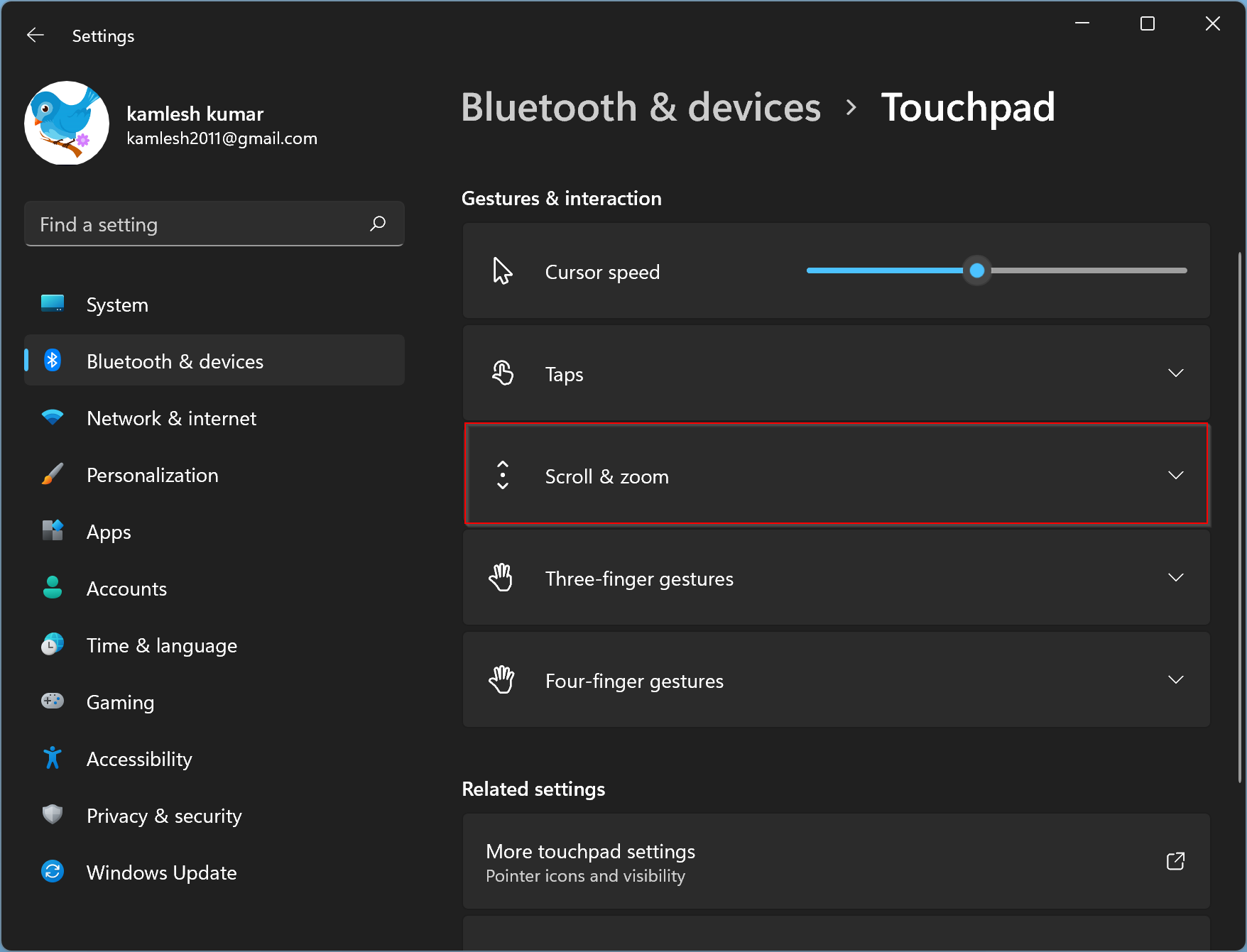 Step 5. To disable two-finger gestures, uncheck Drag two fingers to scroll and Pinch to Zoom checkboxes.
Step 6. Now, expand the "Three-Finger Gestures" section by clicking on it.
Step 7. After that, click the drop-down menu beside "Swipes" and select "Nothing."
Step 8. Next, select "Nothing" from the drop-down menu of "Taps."
Step 9. Finally, expand the "Four-Finger Gestures" menu by clicking its header.
Step 10. Select "Nothing" from the "Swipes" drop-down menu.
Step 11. The move to "Taps" and select "Nothing" from its drop-down menu.
That's it. Now you can close the Settings window. The change will be saved automatically.
In the future, if you to enable multi-finger gestures on Windows 11, you need to return to Settings > Bluetooth & Devices > Touchpad and re-enable them or configure them as you want.