A few days before, we introduced a freeware tool that is known as WiFinian. When you turn on Wi-Fi on your computer and find that several network connections are available to join and you cannot determine which is the best, the WiFinian Engage feature helps you to choose the best Wi-Fi for you. Against each network profile, it shows a percentage of signal strength. You can manually select the highest percentage of Wi-Fi profiles to connect. If you are not ready, then you can turn on Engage mode by clicking on it. Now, Windows will automatically decide which connection to use for you.
Windows 11 also ships with a similar feature that is known as autoSwitch. Windows automatically connects to a more preferred network whenever available in range when this feature is turned on. If you have a choice of multiple Wi-Fi networks, you can turn on this feature. However, enabling this feature will result in a higher frequency of periodic scanning for new networks. It may increase radio frequency pollution and more power consumption used by the wireless network adapter. When Windows is connected to an existing Wi-Fi network, it periodically scans for a more preferred network. When Windows finds a preferred network into range, it automatically switches to that network.
By default, the autoSwitch feature is disabled in Windows 11. If you prefer to use it, you need to turn it on.
How to Enable or Disable Wi-Fi autoSwitch on Windows 11?
To turn on or enable Wi-Fi autoSwitch function on Windows 11, use the following steps:-
Step 1. Open the Settings app by pressing Windows + I keys from the keyboard.
Step 2. When Windows Settings opens, select the Network & internet category from the left side pane.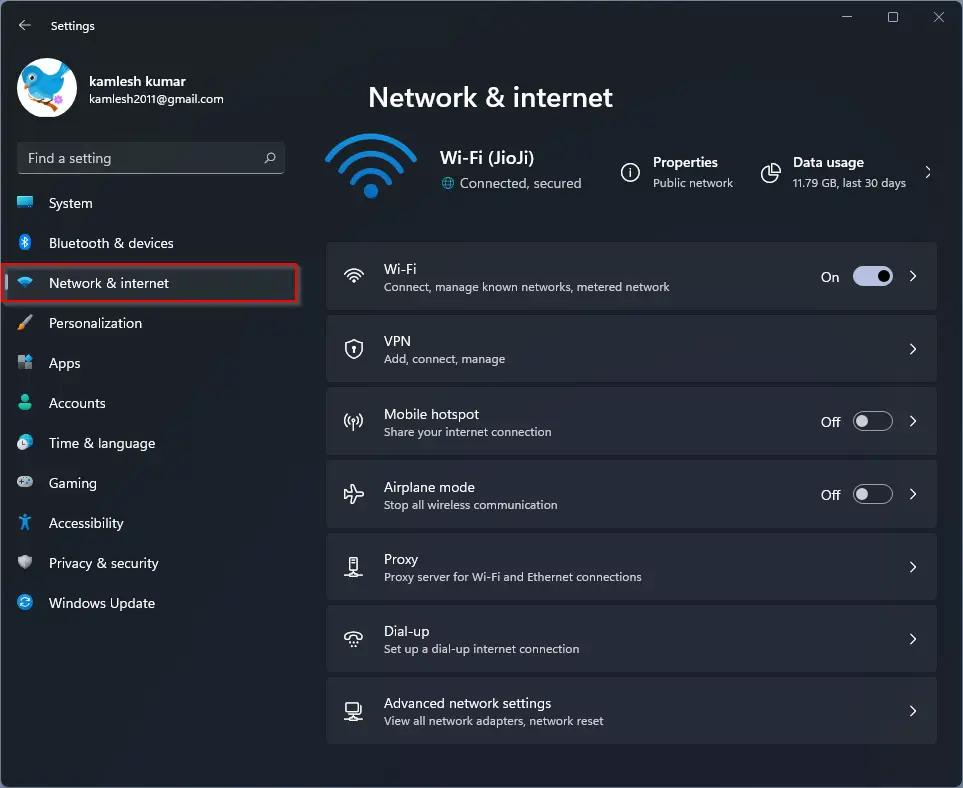 Step 3. On the right side pane, click Advanced network settings.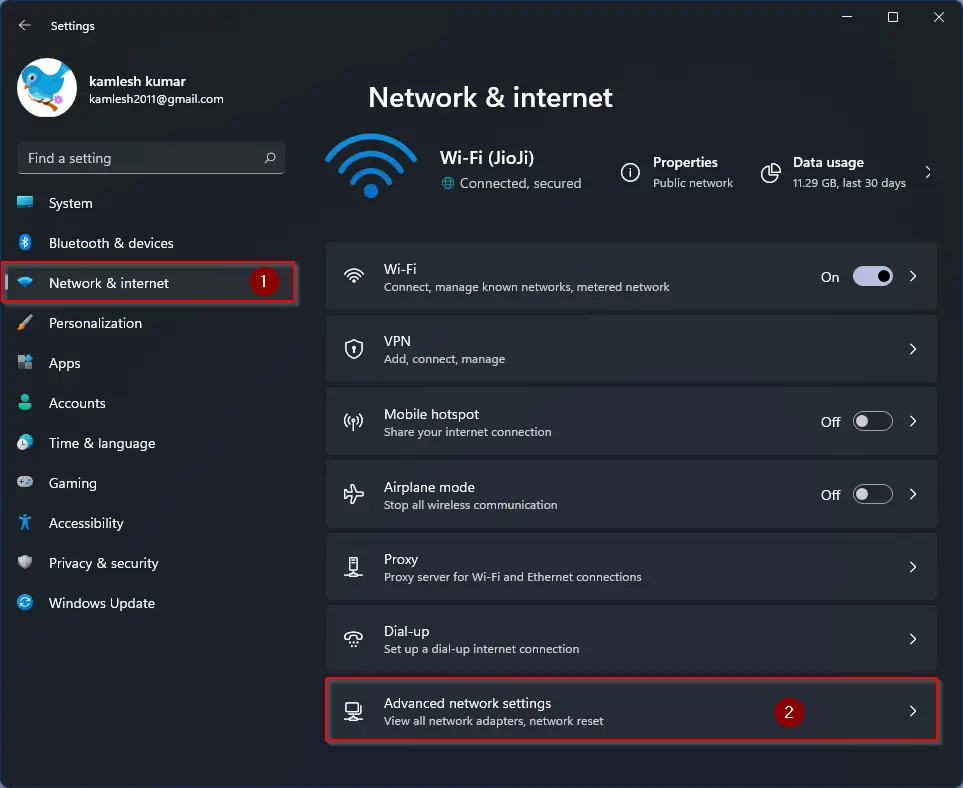 Step 4. After that, select More network adapter options on the Advanced network settings.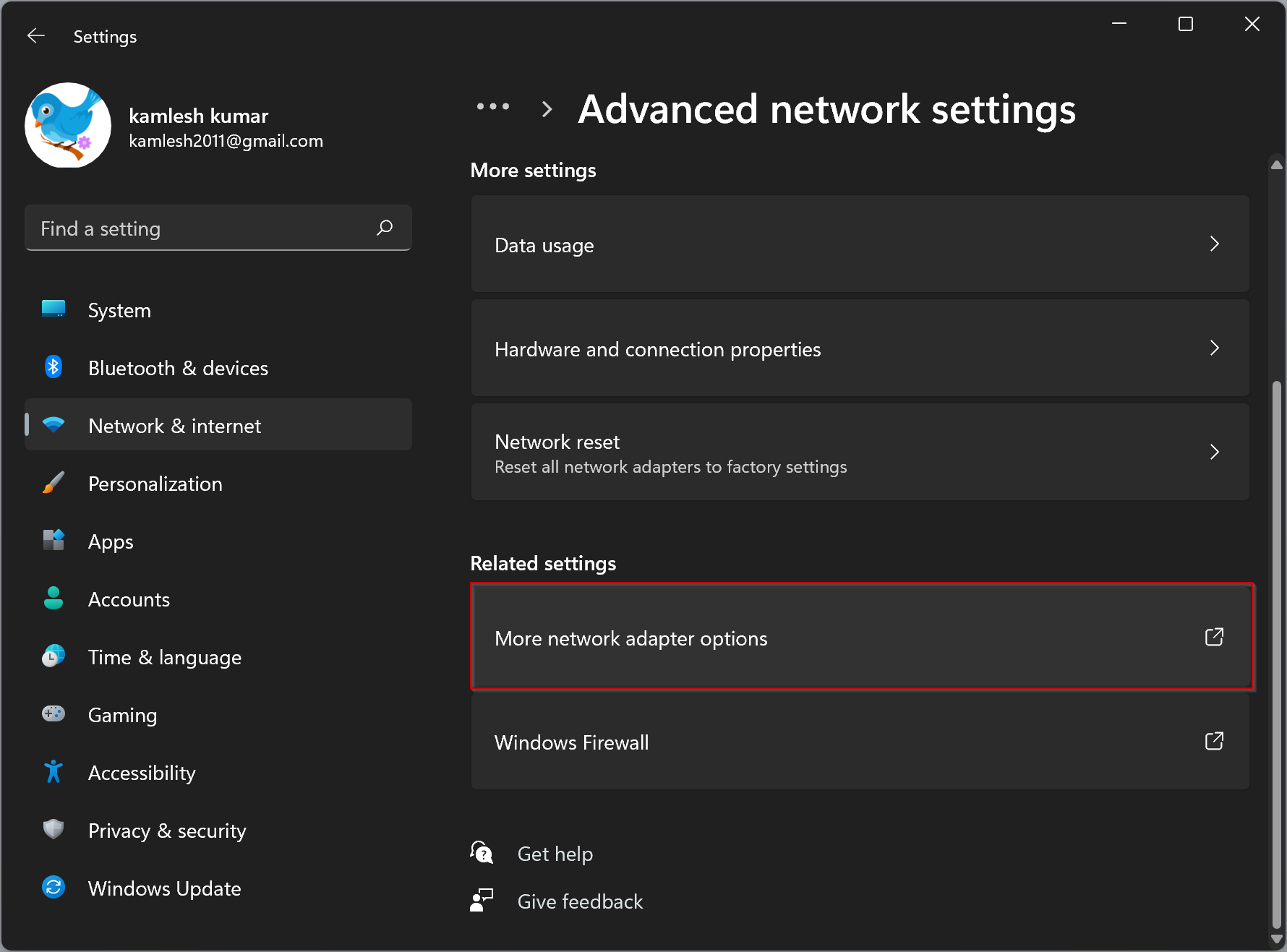 Step 5. When you're done, the "Network Connections" window in Control Panel will open.
Step 6. Right-click the Wi-Fi connection and select the Status from the menu that appears.
Step 7. After that, the "Wi-Fi Status" window will open. Click the Wireless Properties button in that window.
Step 8. In the "Wireless Network Properties" pop-up, navigate to the Connection tab.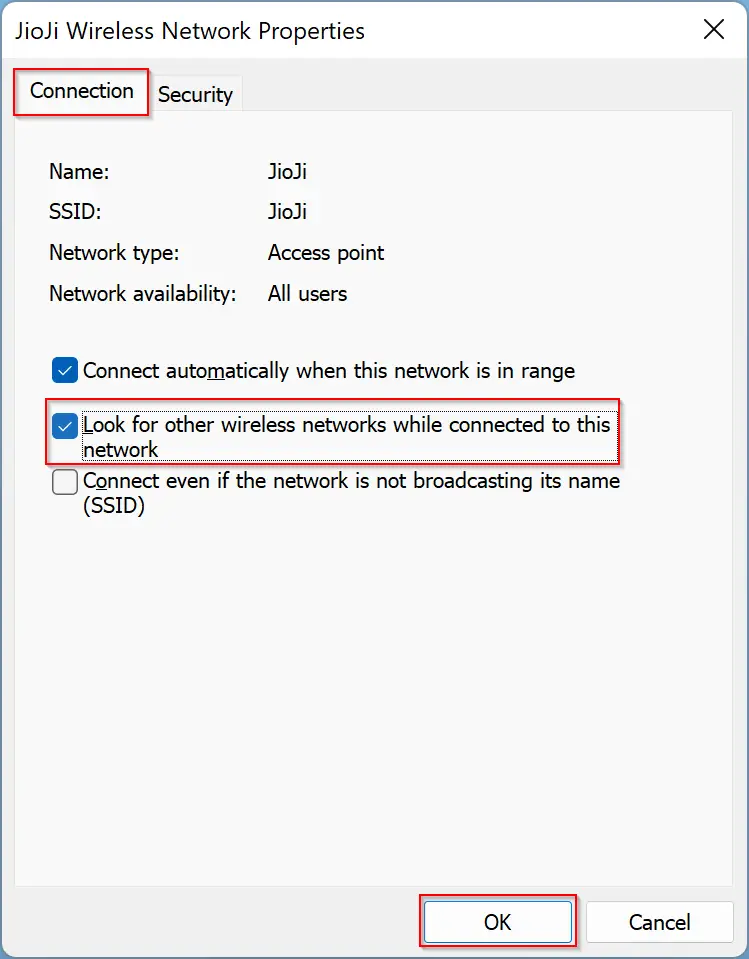 Step 9. Check the option "Look for other wireless networks while connected to this network."
Step 10. Then click OK.
That's it!
In the future, if you want to disable autoSwitch on Windows 11, repeat the above steps, and in step 9 above, uncheck the option, "Look for other wireless networks while connected to this network." Now the feature is disabled on your PC.
Conclusion
In conclusion, having a stable Wi-Fi connection is crucial in today's digital age, and Windows 11 offers users the ability to seamlessly switch between available networks with its autoSwitch feature. While this feature is disabled by default, it can be easily enabled or disabled through a few simple steps in the Settings app. By enabling autoSwitch, users can ensure that their device always connects to the strongest available network without the need for manual intervention. However, it's worth noting that enabling autoSwitch may result in increased power consumption and radio frequency pollution, so it's essential to weigh the benefits against the potential downsides.