Over the internet, you can find the contents for each age group. Many games, educational videos, etc., are available for younger users.
Not only good contents are available on the internet, but so many harmful items are unsuitable for younger people.
Google is the most popular search engine where users can search for anything. In search results, you may find some useful and a lot of notorious content. Thus, for our children's security, Google has provided an option to filter the contents in the search result, known as SafeSearch.
The SafeSearch function ensures that explicit and unsafe results are filtered out of searches by default. This is very useful to ensure that younger users can only access appropriate content.
What is SafeSearch?
SafeSearch is a feature of Google's search engine that automatically filters unsafe, offensive, and inappropriate results (images, videos, websites, etc.) from appearing in search results. This ensures kids aren't exposed to explicit or inappropriate content on Google.
To make the internet a safer place for kids, parents or teachers can configure Google SafeSearch. By enabling SafeSearch, you can prevent your children from being exposed to explicit content such as pornography, gore, violence, and other adult-only topics in the Google search results. This way, you can give kids internet independence within controlled, prescribed limits.
How to Turn On SafeSearch in Google Search?
To enable SafeSearch in Google Search on Windows 11 or 10, use these steps:-
Step 1. Browse google.com on your browser in which you want to enable SafeSearch.
Step 2. Then, click on Settings at the bottom-right corner.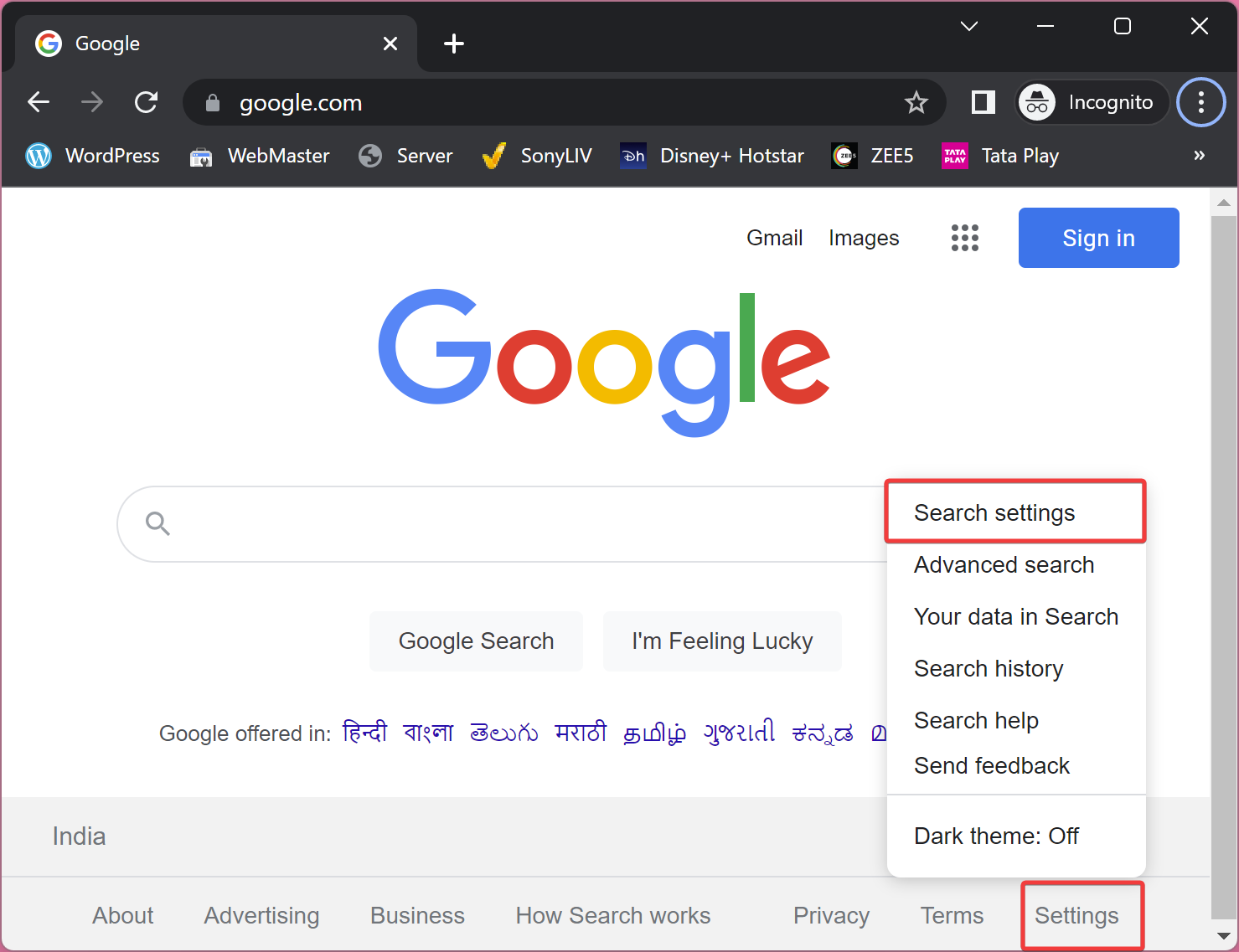 Step 3. Next, click on the Search settings in the pop-up menu.
Step 4. On the "Search Settings" page, select Search results in the left sidebar.
Step 4. On the right sidebar, under the "SafeSearch Filters" section, check the checkbox Turn on SafeSearch.
Step 5. Now, scroll down to the bottom and click on the Save button to save the changes.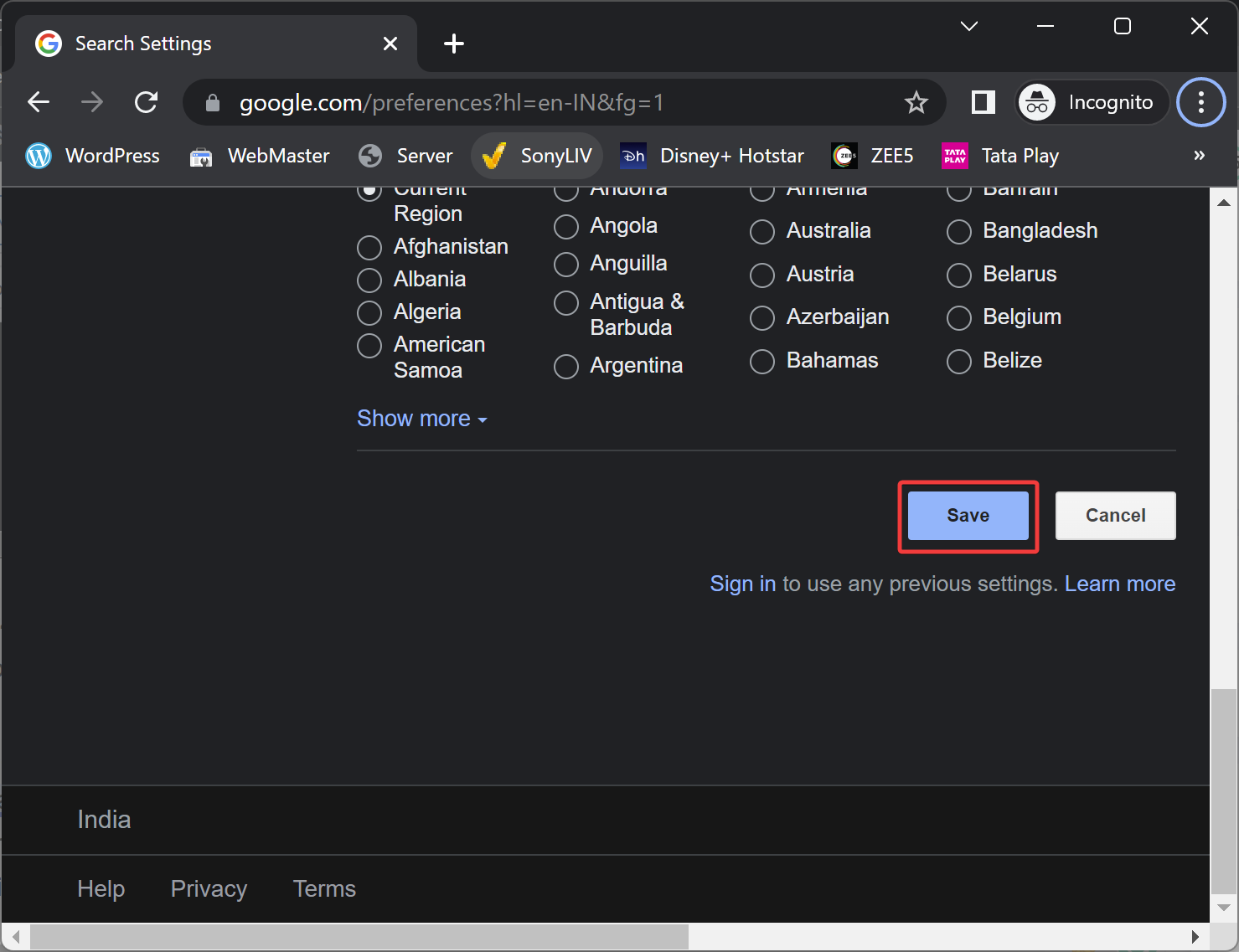 Once you execute the above steps, SafeSearch in Google Search will be enabled, and when you search for anything, it will be filtered before appearing in the search results.
Please note that SafeSearch is designed to filter out explicit results. However, its filter is not 100% accurate. If explicit results still appear even if SafeSearch is on, you can report it to Google.
Conclusion
In conclusion, the internet is a vast resource with both useful and harmful content. Google, being the most popular search engine, has provided SafeSearch to filter out explicit and unsafe results from appearing in search results. SafeSearch is a great feature for parents and teachers to ensure kids are only accessing appropriate content online. Enabling SafeSearch is a quick and easy process, and parents can have peace of mind knowing their children are browsing the internet safely. However, it is important to note that SafeSearch is not 100% accurate, and if explicit results still appear, they can be reported to Google. Additionally, it is also important to enable Restricted Mode on YouTube for additional safety measures.