How do I Enable Wallpaper Slideshow in Windows 11? Windows 11 sports a lot of features, and one of them is Slideshow. The Slideshow concept is very straightforward. You need to create a folder with lots of pictures so that Windows will rotate them automatically.
Using Windows 11 Sideshow feature, you can keep your desktop looking fresh and even better if you can't decide which wallpaper you like. It is impossible if you like many images and want to see them as a desktop background. Windows OS allows you to assign a single image as wallpaper only. However, if you enable the slideshow feature, you can see all your favorite photos in X minutes intervals.
How to Turn On Wallpaper Slideshow in Windows 11?
To enable Wallpaper Slideshow in Windows 11, use these steps:-
Step 1. Open the Settings app.
To do that, click on the Search button on the taskbar or press Windows + S keys simultaneously from the keyboard to open the Windows Search panel—type Settings in the search box. Now, click on Settings in the search result to open it.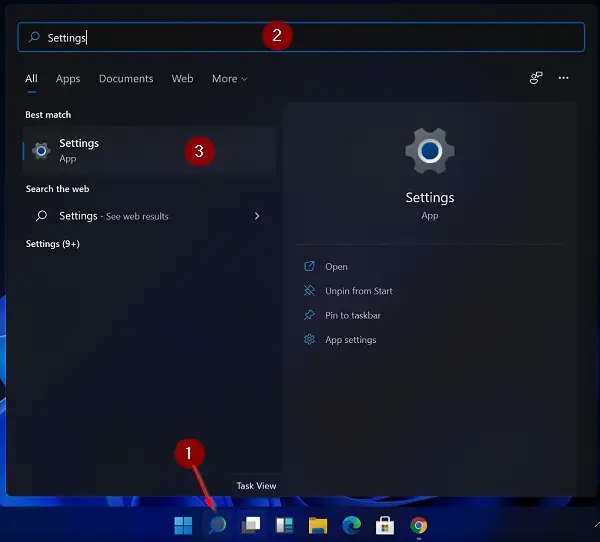 Step 2. Click on the Personalization category from the left side pane of Windows Settings.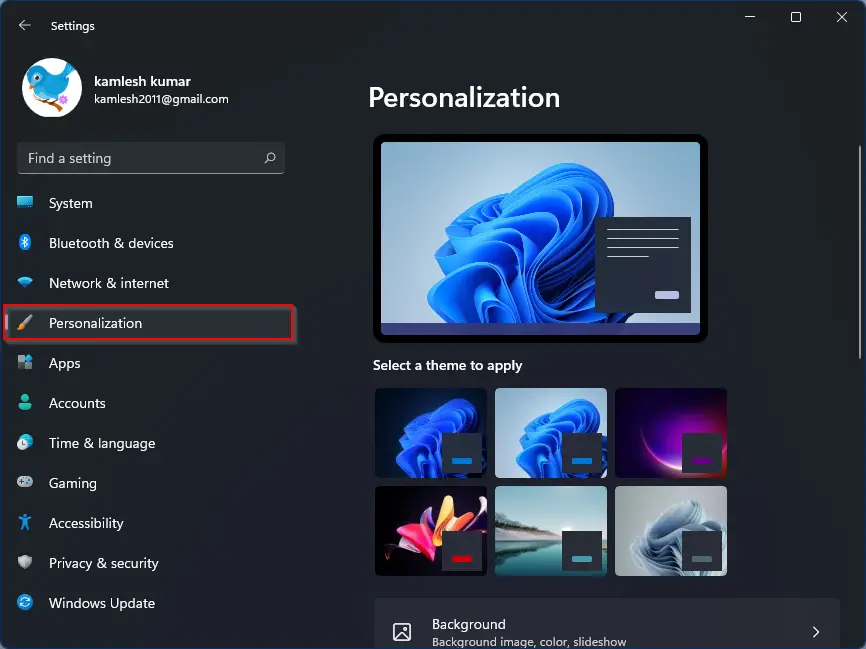 Step 3. Now, click on the Background on the right side pane of Personalization.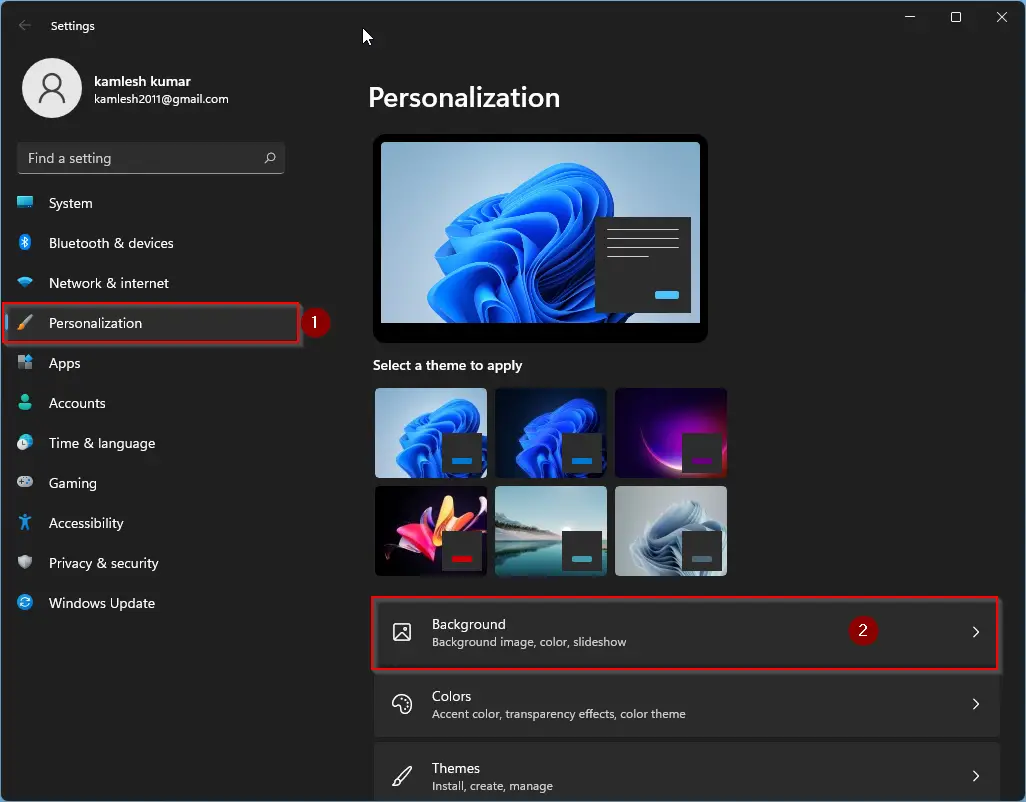 Step 4. Select the Slideshow option from the Personalize your background drop-down menu.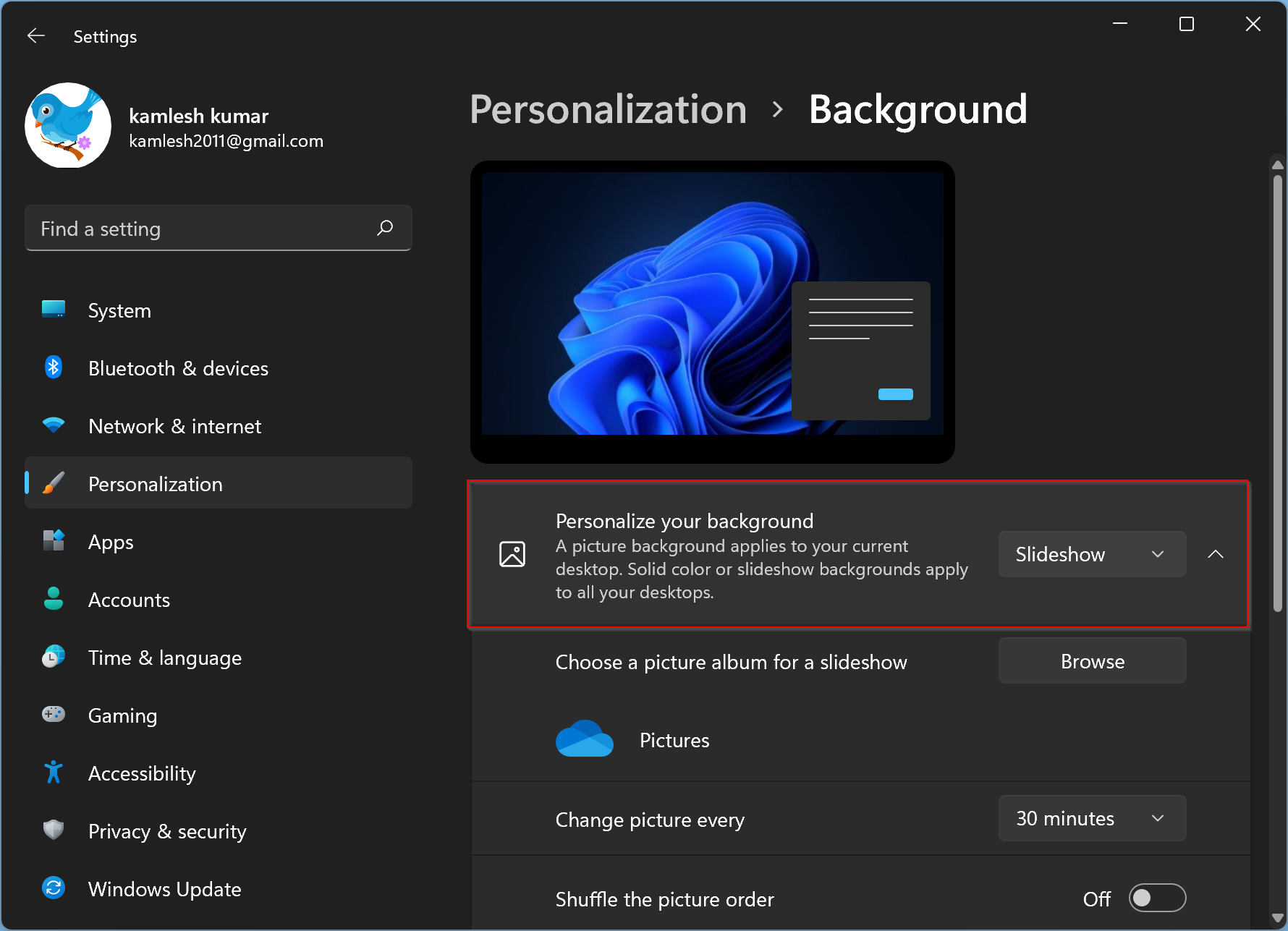 Step 5. Now, you have completed the first steps. You need to select the folder you would like to use as a slideshow. For that, click the Browse button next to Choose a picture album for a slideshow option.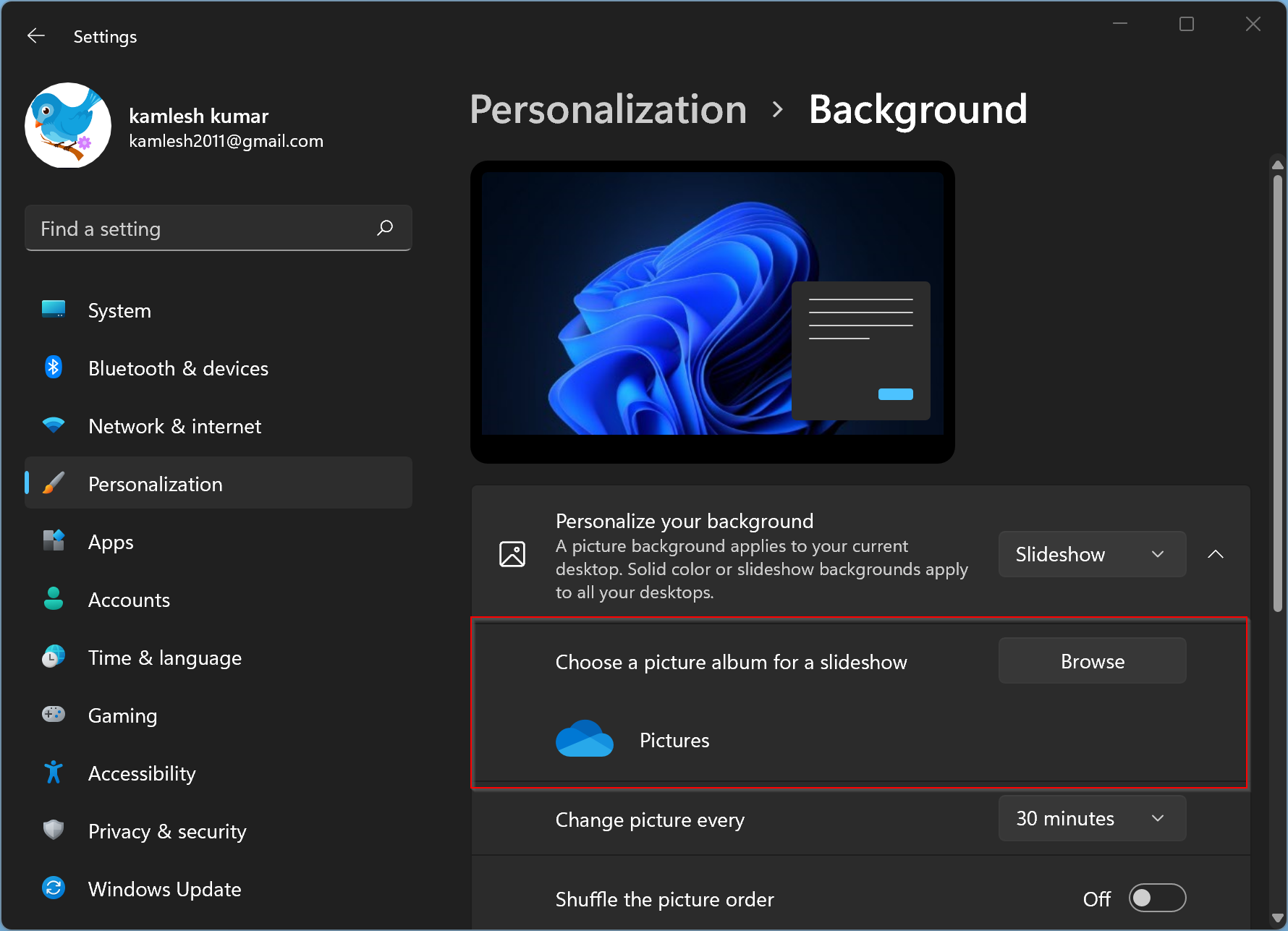 Step 6. Now, File Explorer will open. Select a folder where you have kept all your favorite images and would like to see them as a desktop slideshow. Then, click on the Choose this folder button.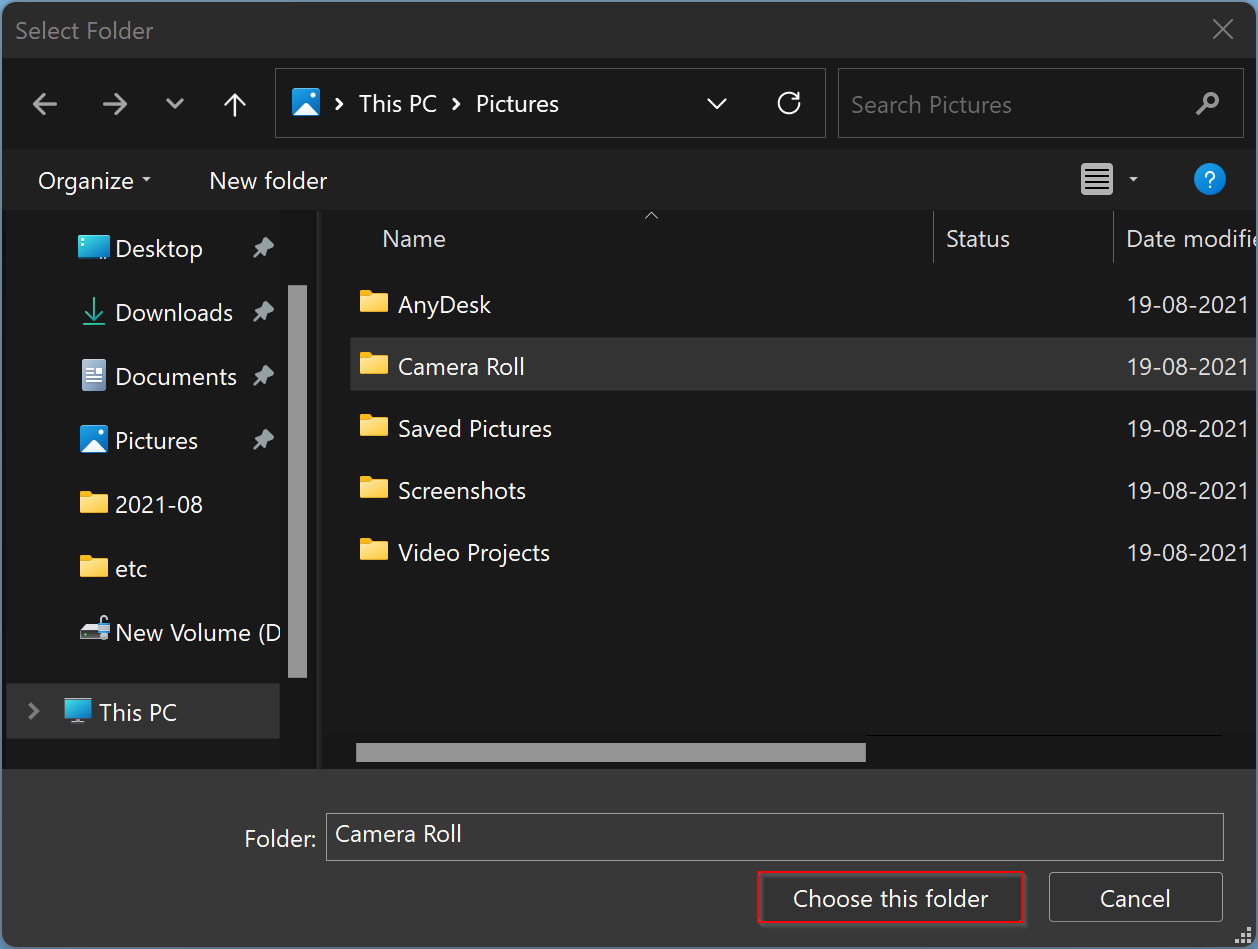 Step 7. Once you select the favorite pictures folder, you need to set the time interval when Windows OS will automatically change images. To do that, click the drop-down menu next to Change picture every option: select 1 minute, 10 minutes, 30 minutes, 1 hour, 6 hours, or 1 day.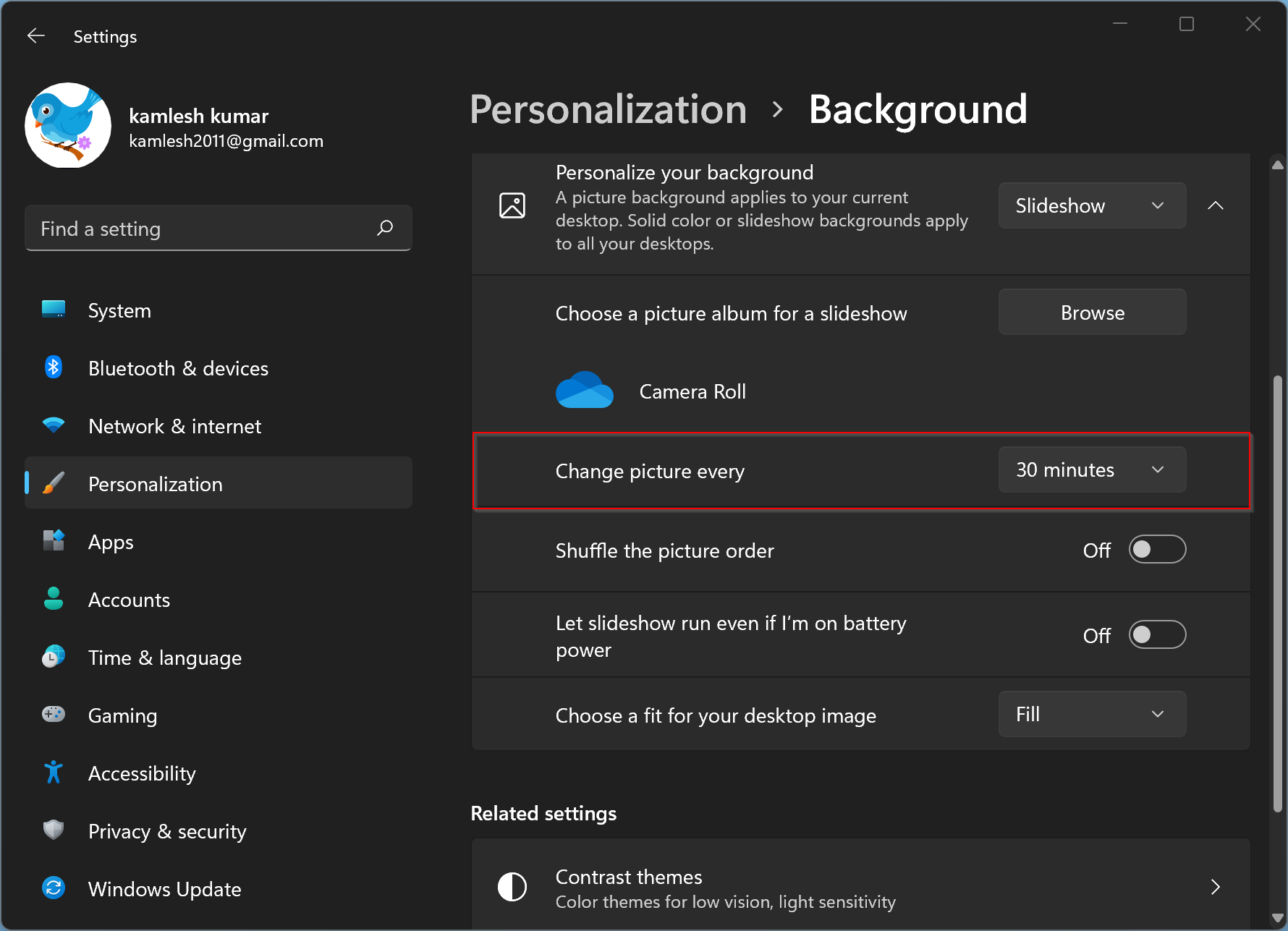 Step 8. Now, turn On the toggle switch Shuffle the picture order.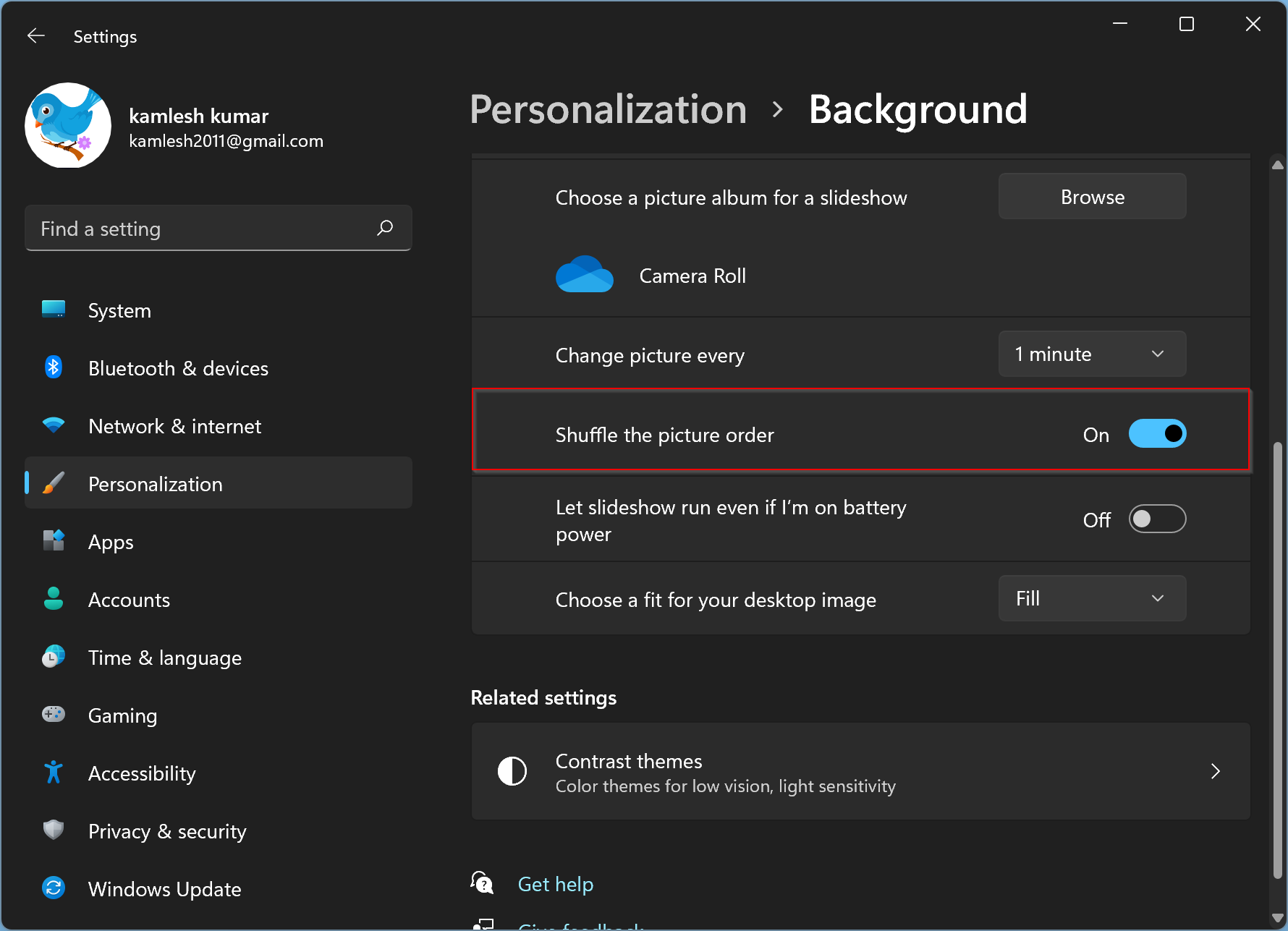 Step 9. By default, when your laptop runs on battery, the slideshow will automatically pause to conserve the battery. If you want to keep running the slideshow on battery power also, turn on the toggle switch of "Let slideshow run even if I'm on battery."
Step 10. The next option is "Choose a fit for your desktop image." Depending upon the size of the images that you have chosen to run as a slideshow, you have the following options to choose from:-
Fill
Fit
Stretch
Tile
Center
Span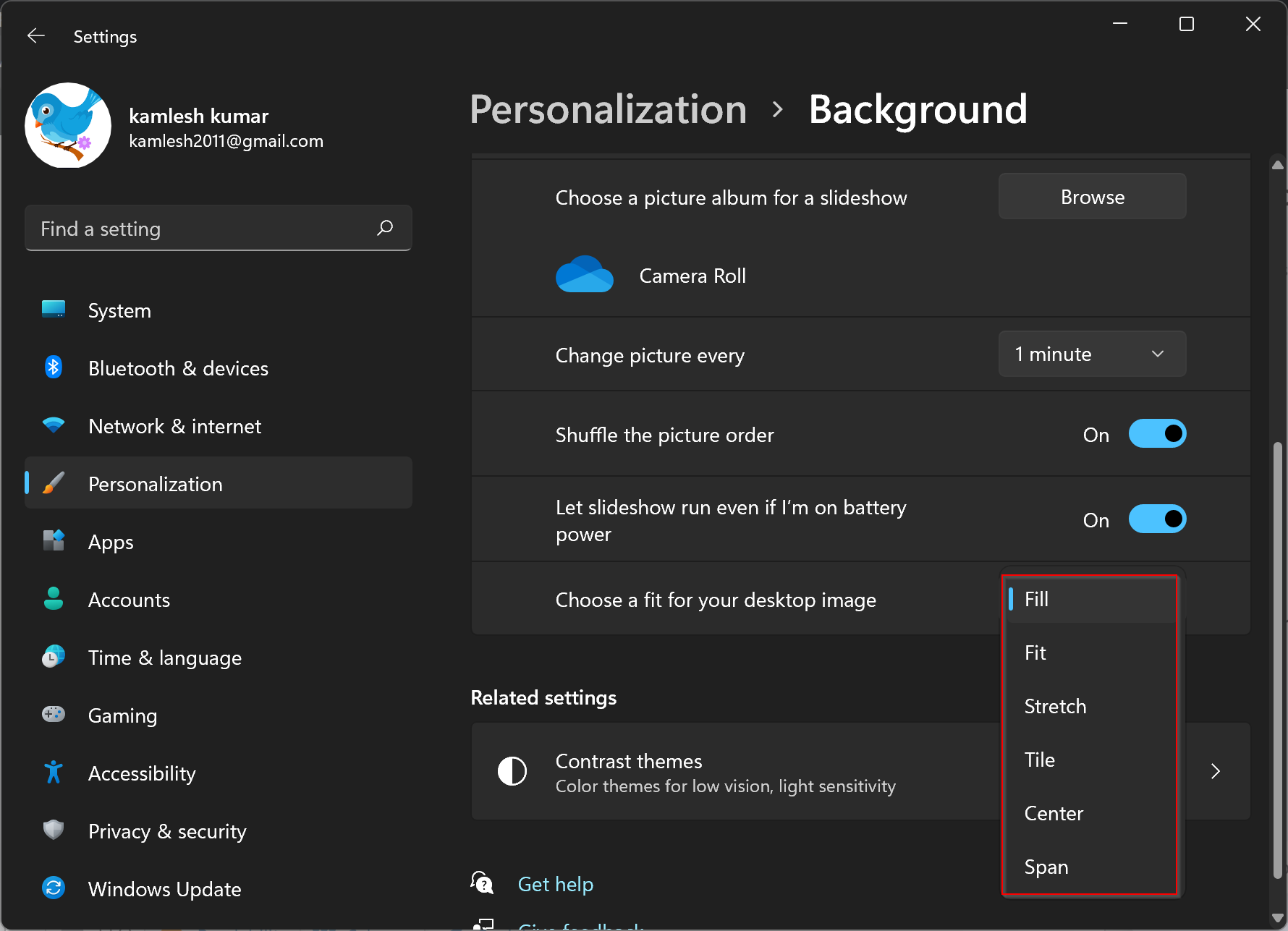 Select the appropriate option that suits your desktop background. That's it. You can safely close the Settings app. Now, the desktop wallpaper will automatically shuffle at your specified time intervals.
Conclusion
In conclusion, Windows 11 offers an easy way to enable wallpaper slideshow, allowing users to keep their desktops looking fresh and interesting. By following the simple steps outlined above, users can select a folder of their favorite images and set the time interval for Windows to change the background automatically. Additionally, users can choose from various options for how the images fit the desktop and even choose to keep the slideshow running when on battery power. With this feature, Windows 11 users can enjoy a constantly changing desktop background with their favorite images.