These days most modern Windows laptops come equipped with built-in webcams that include dedicated LED indicators that let you know that the camera is powered on and watching you. However, you may also have such laptops that have no such LEDs.
To improve privacy, Microsoft includes a system-wide notification that lets you know when the camera is powered On or Off. However, if the LED in your laptop no longer works or does not feature LED and you want an extra warning, you need to enable the hidden camera privacy indicator on your Windows 11 machine.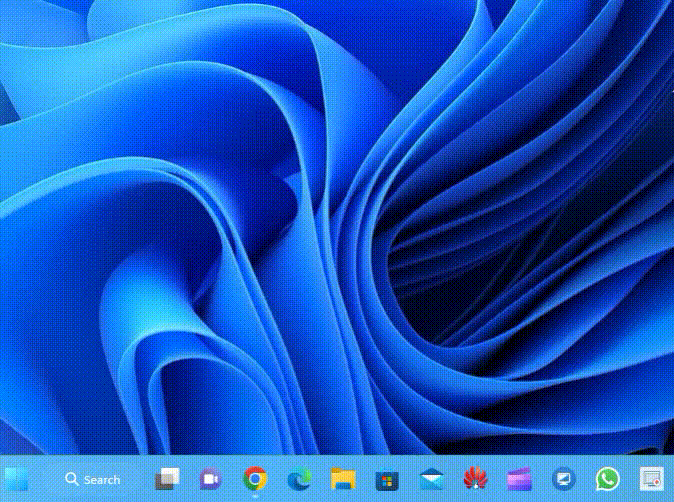 How to Enable Camera Privacy Notifications in Windows 11?
Follow these steps to turn on Camera privacy notifications on Windows 11:-
Step 1. First, open Registry Editor.
Step 2. When the Registry Editor opens, copy and paste the following path into the address bar, and press the Enter key on the keyboard:-
HKEY_LOCAL_MACHINE\SOFTWARE\Microsoft\OEM\Device\Capture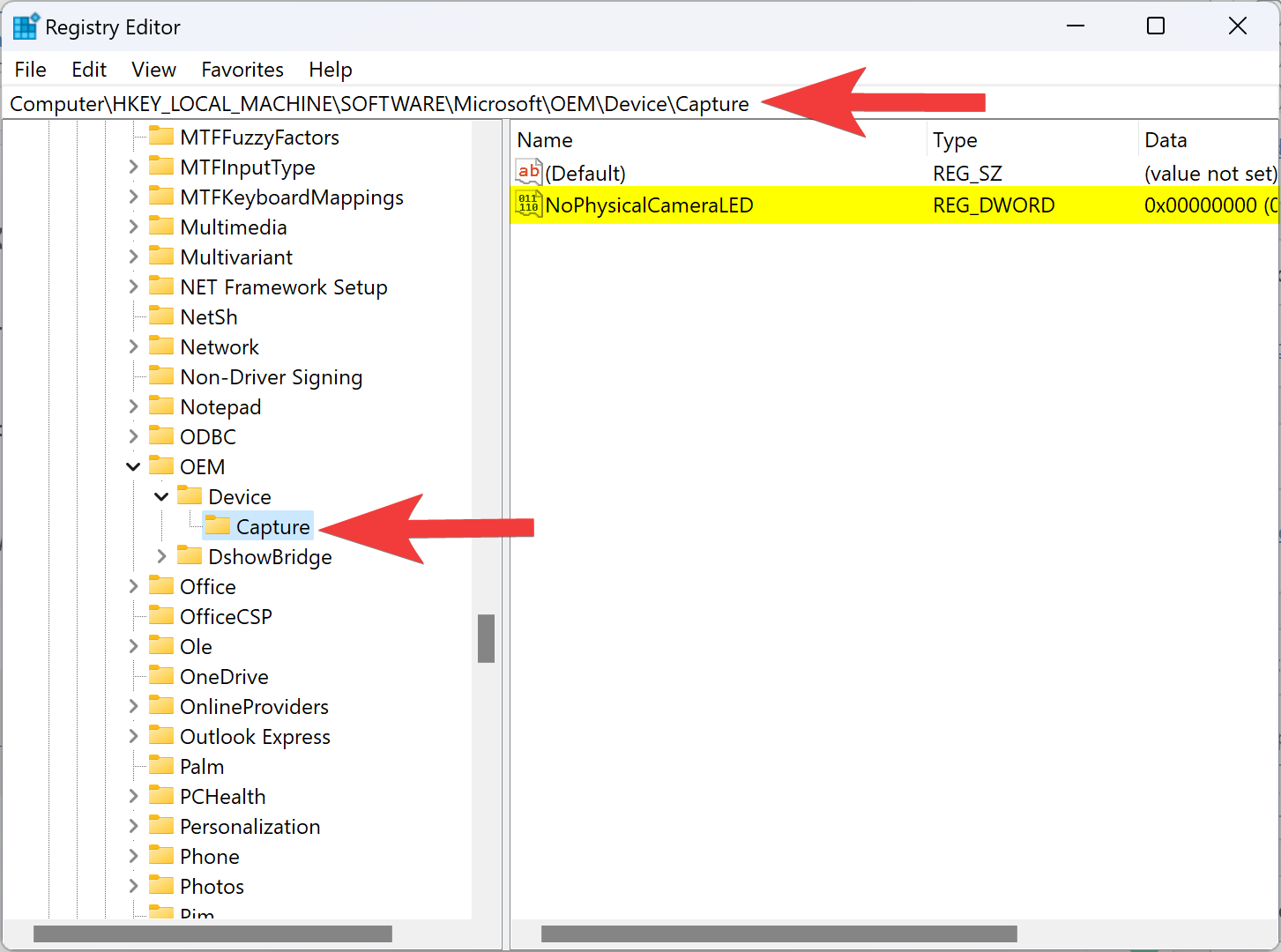 Step 3. On the right sidebar, double-click on the NoPhysicalCameraLED REG_DWORD and set its "Value data" to 1.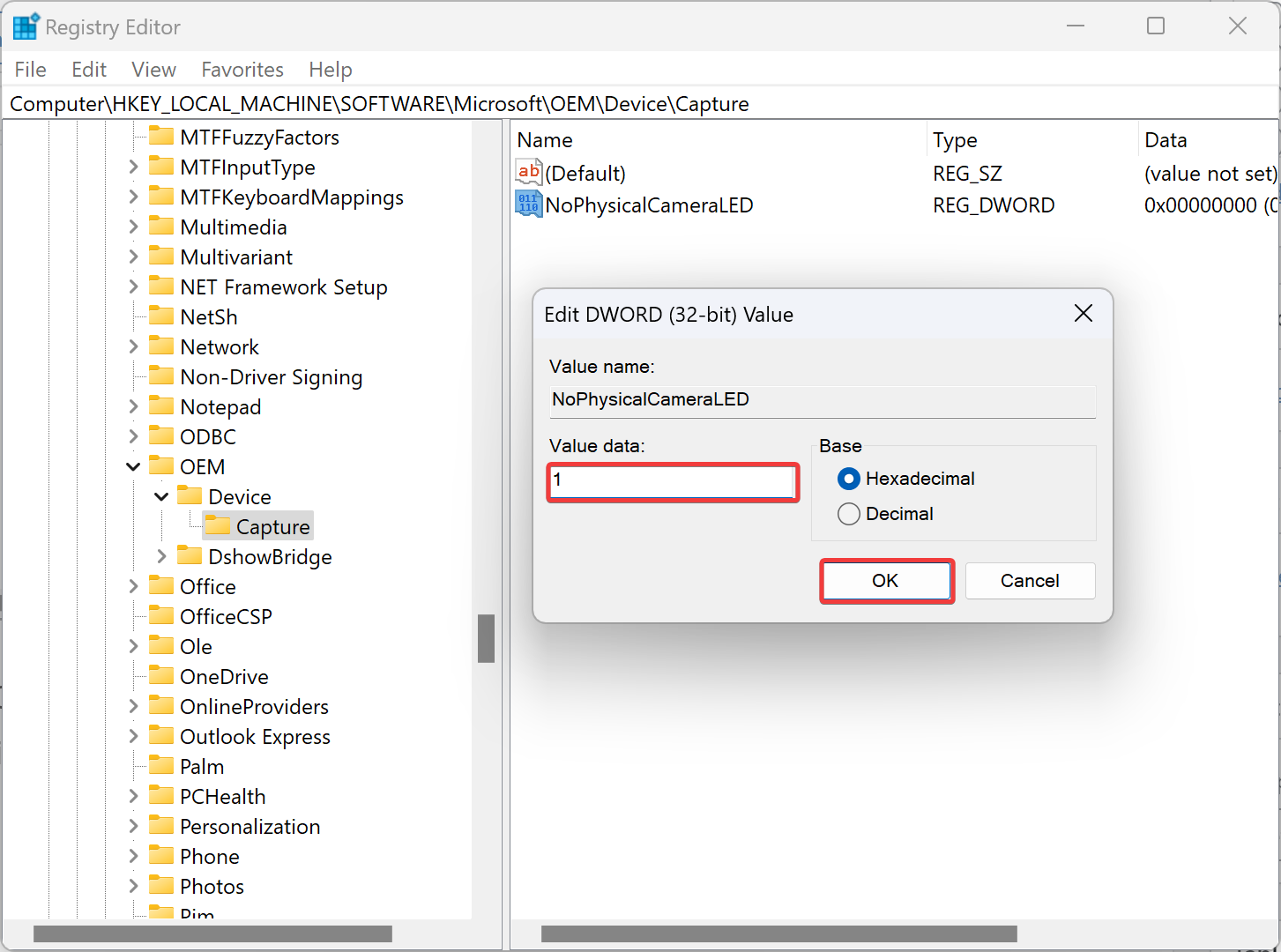 Step 4. Next, click the OK button.
Step 5. Finally, reboot your PC to apply the changes.
If you want to disable Windows 11's camera privacy notification, repeat the above steps, and in step 3 above, change the "Value data" from 1 to 0.
That's it.