Can't figure out what's wrong with your Windows 10 PC? Would you like to perform a factory reset of your PC so that you do not lose any important data? Windows 10 has a built-in feature called "Reset this PC" that lets you solve these problems without losing or erasing your favorite files. It is a built-in feature of Windows 10 that lets you do so.
How to Factory Reset in Windows 10 without Losing Important Files?
Follow these steps to Factory Reset Windows 10 without losing important files:-
Step 1. Open the Settings app.
To open the Settings app, click on the Start button and type Settings. In the search results, click on Settings to open it.
Step 2. Under the "Windows Settings" window, click on the Update & security category.
Step 3. From the left side options, select Recovery.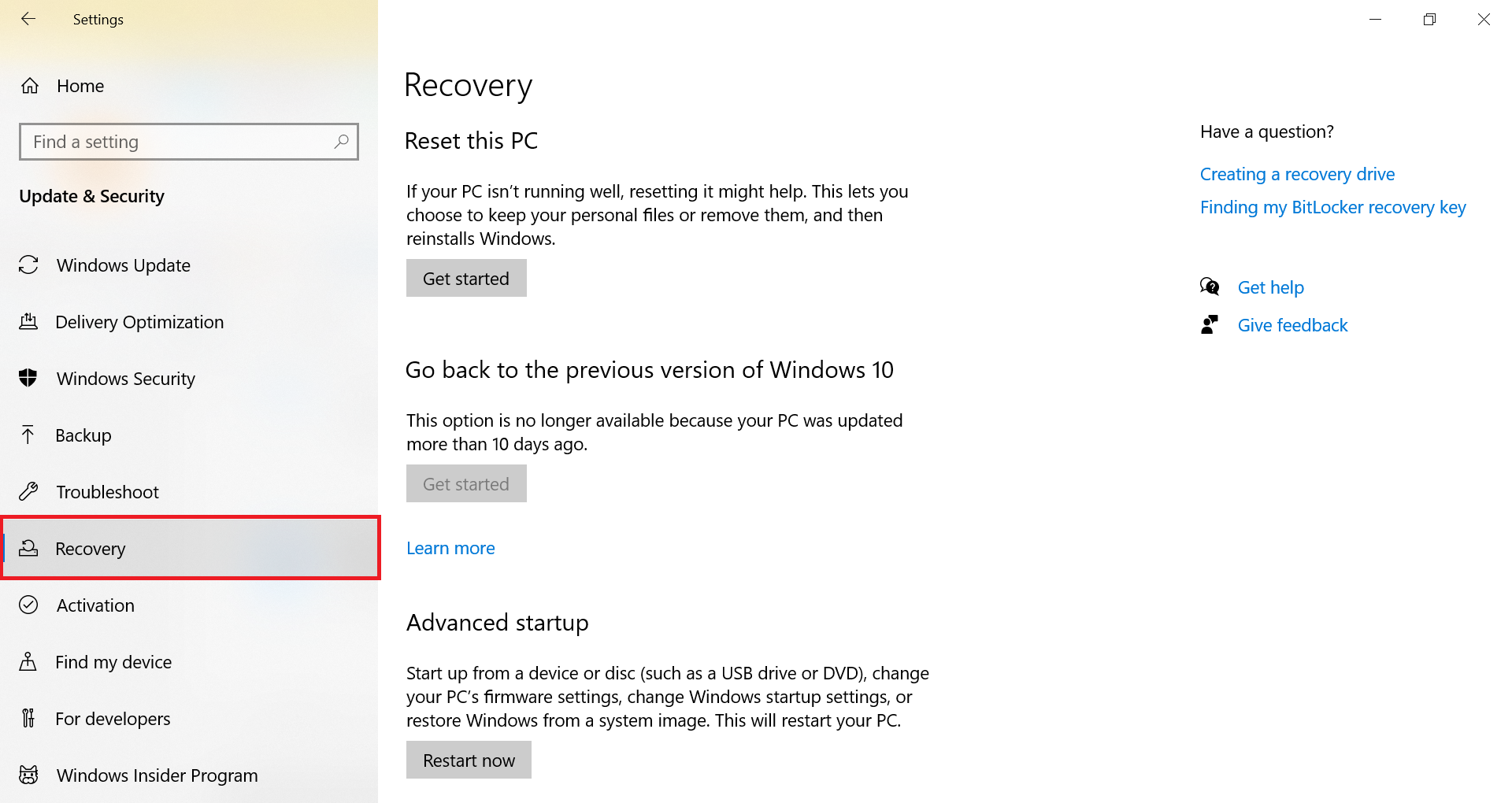 Step 4. On the right side pane, under the "Reset this PC" section, click on the Get started button.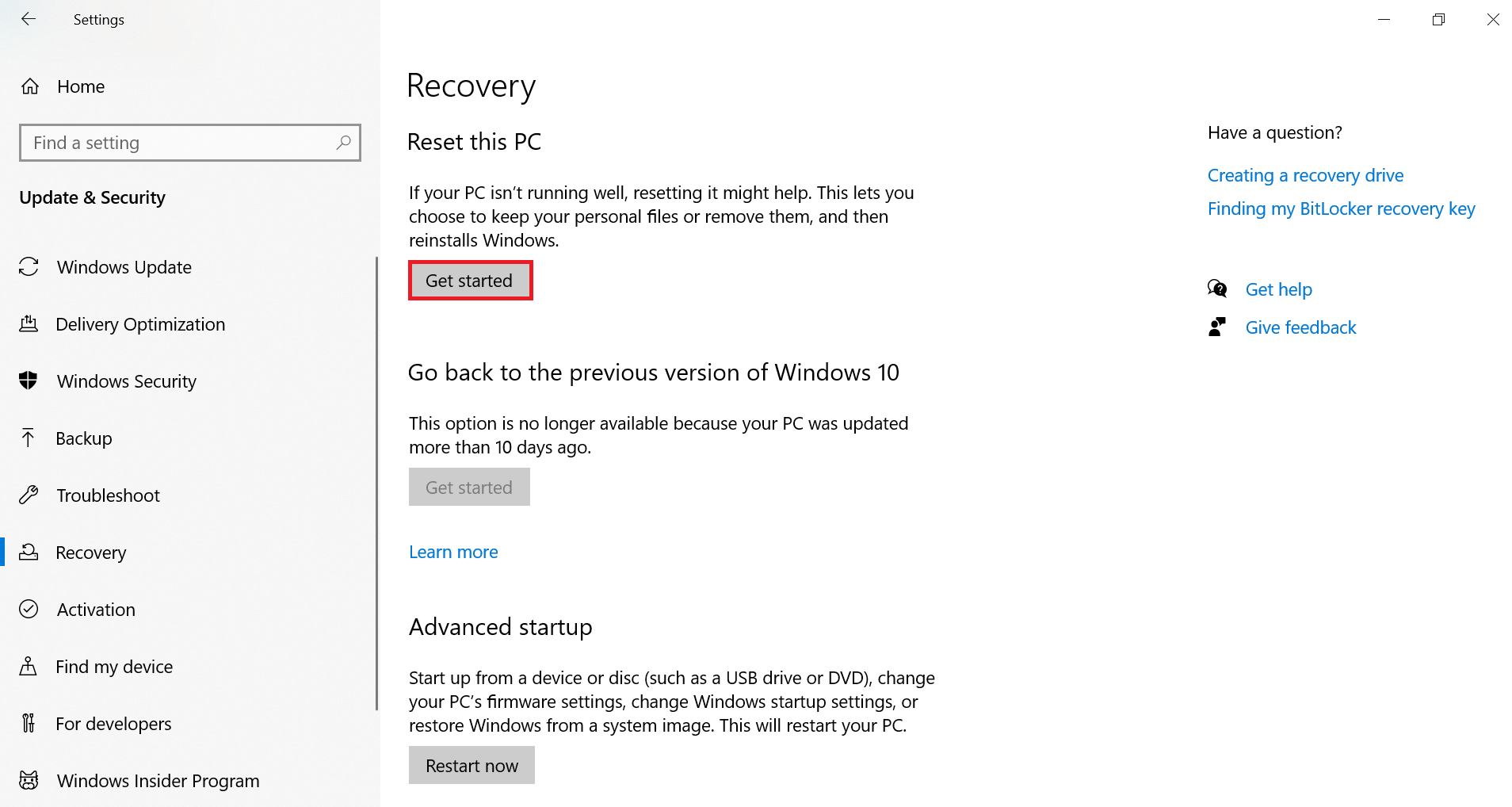 Step 5. Under "Reset this PC," select the option Keep my files.
There will be no effect on your personal files when you select this option, but apps will be removed, and settings will be changed to default.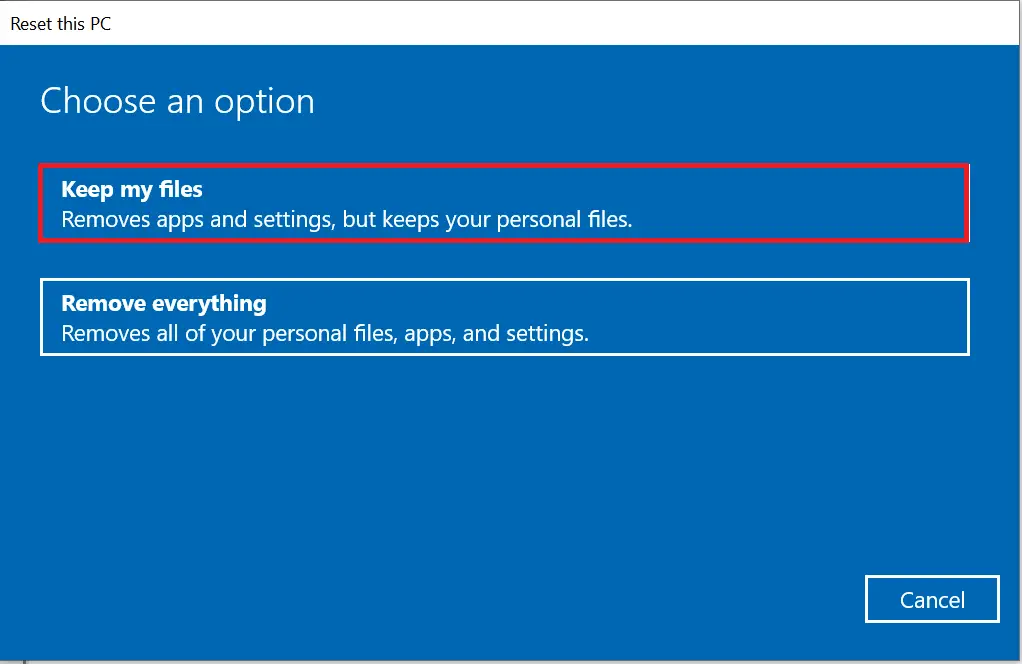 Quick Note: If you want to remove everything and restore the original version of Windows 10, select "Remove everything." When you select the "Remove everything" option, Windows will ask you if you want to remove all files from all drives or just the drive where Windows is installed, along with whether you want to clean the drives.
Step 6. Once you click on the available options, you will see "Getting things ready."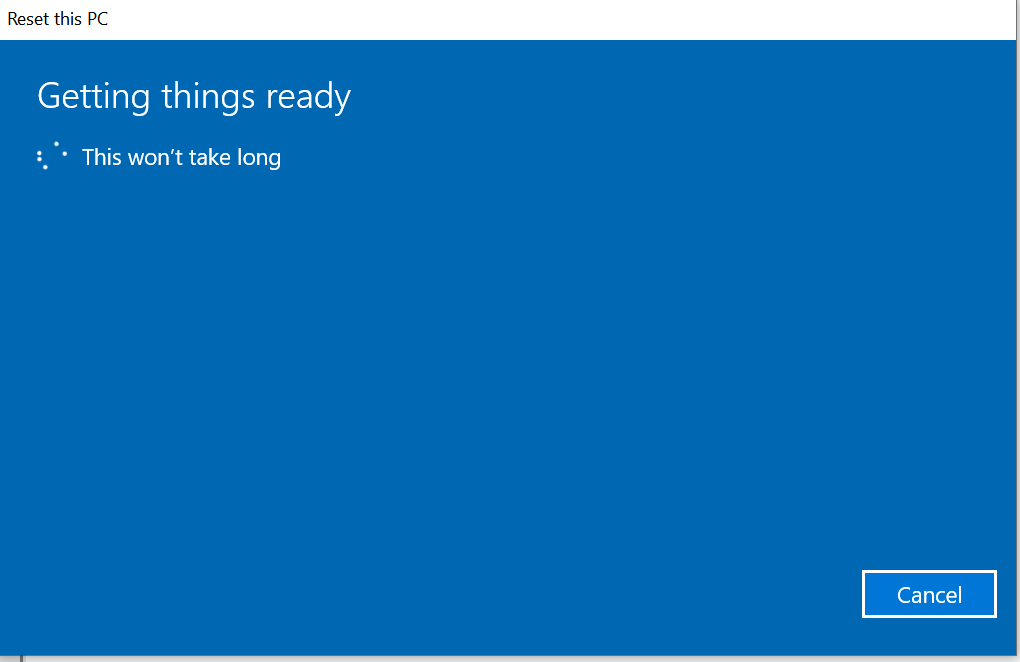 Step 7. Click the Next button.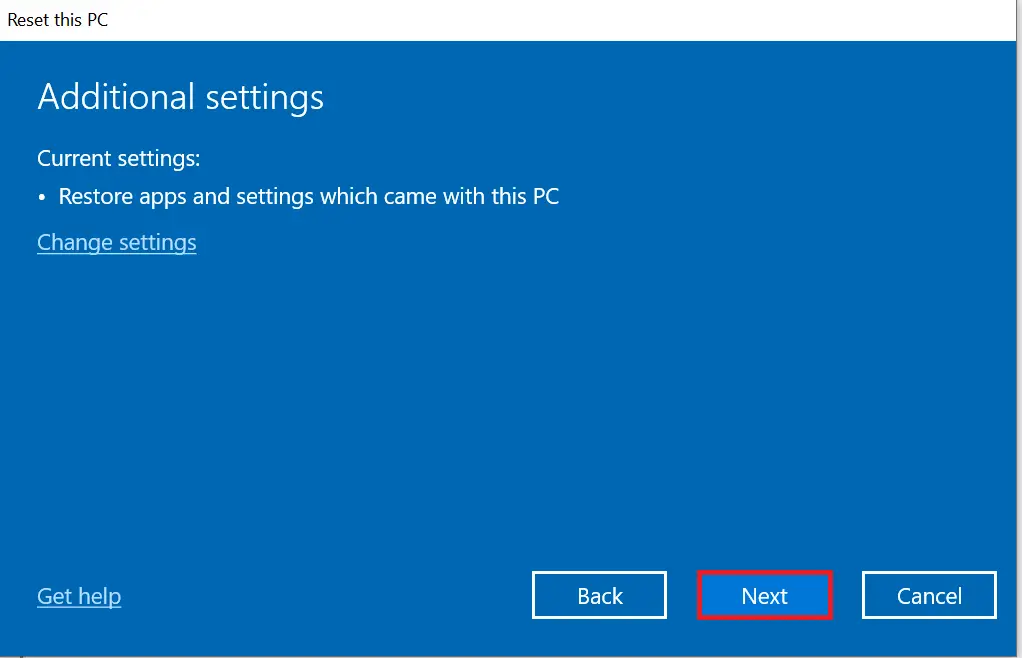 Step 8. The list of apps removed from your PC will be displayed once Windows has finished resetting, and you will be able to retrieve it afterward.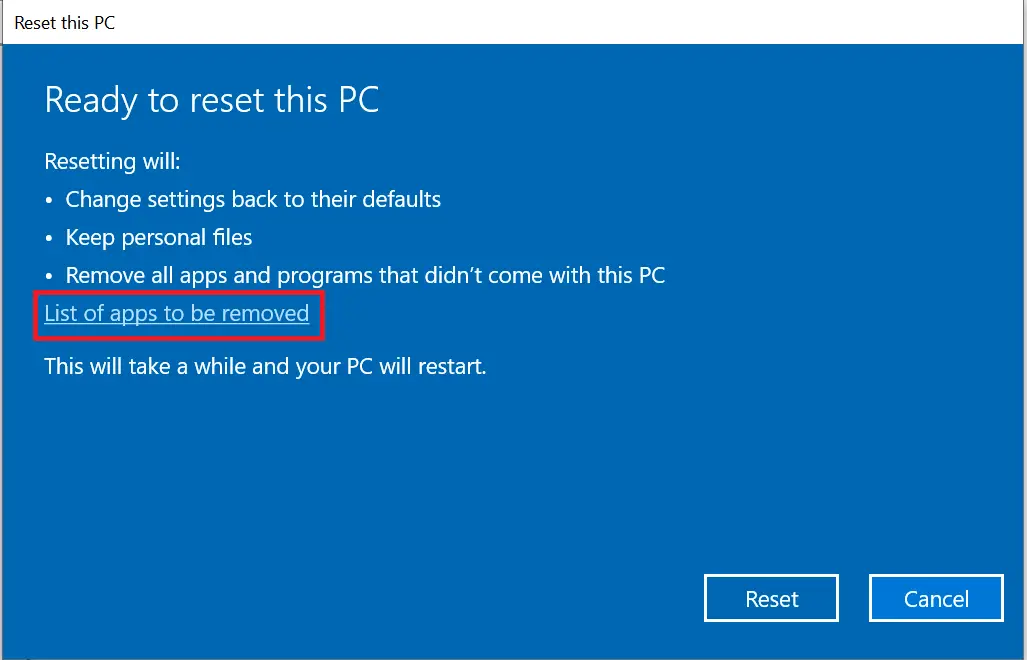 Click the link "List of apps to be removed" to see the list of apps that will be affected during the reset process.
Step 9. Click the Back button to continue with the reset.
Step 10. Finally, click on the Reset button to complete the reset process.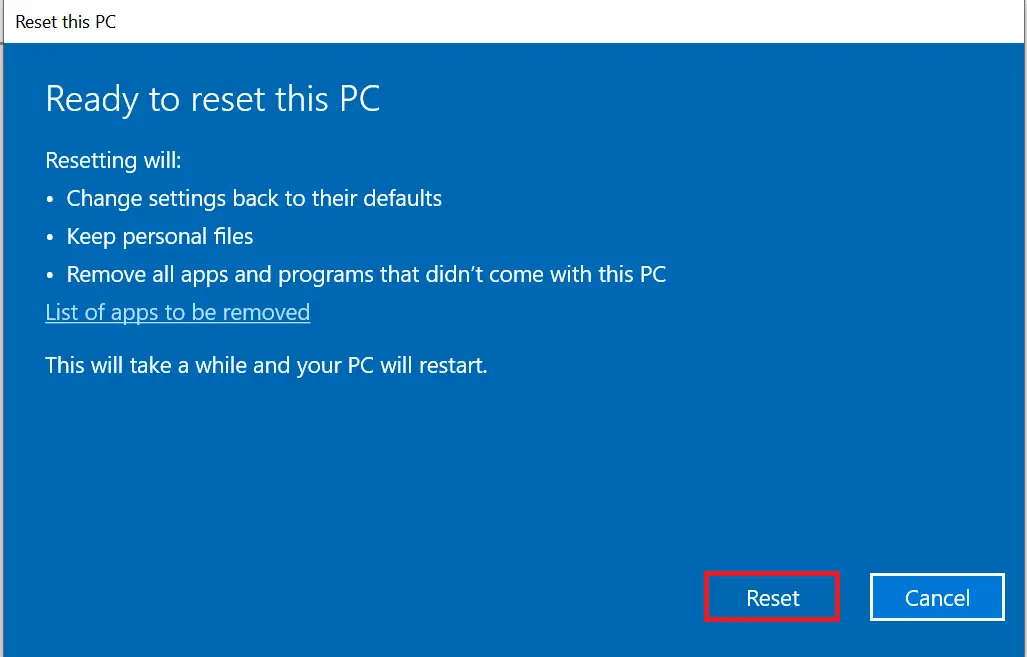 Step 11. Now, Windows is rebooted to complete the Reset process. This process may take around an hour to complete the Resetting of Windows 10.
A Windows 10 PC reset will remove all apps, drivers, and programs that are not included with your PC, and your settings will be reset to default. However, your personal files will not be deleted.