You might be already familiar with the Microsoft PowerPoint feature that automatically flags repeated words with a red underline. However, if you want to write the same word twice in a row for some reason, this gearupwindows article will guide you. This post is equally helpful to enable the settings in PowerPoint if the red underline for repeated words setting is disabled.
How to Enable or Disable Flag Repeated Words in PowerPoint?
If you are using Microsoft PowerPoint in Windows 11/10 or any other operating system and you want to turn on or off the flag repeated words feature in PowerPoint, use these steps:-
Step 1. Open Microsoft PowerPoint.
Step 2. Then, click on the File menu.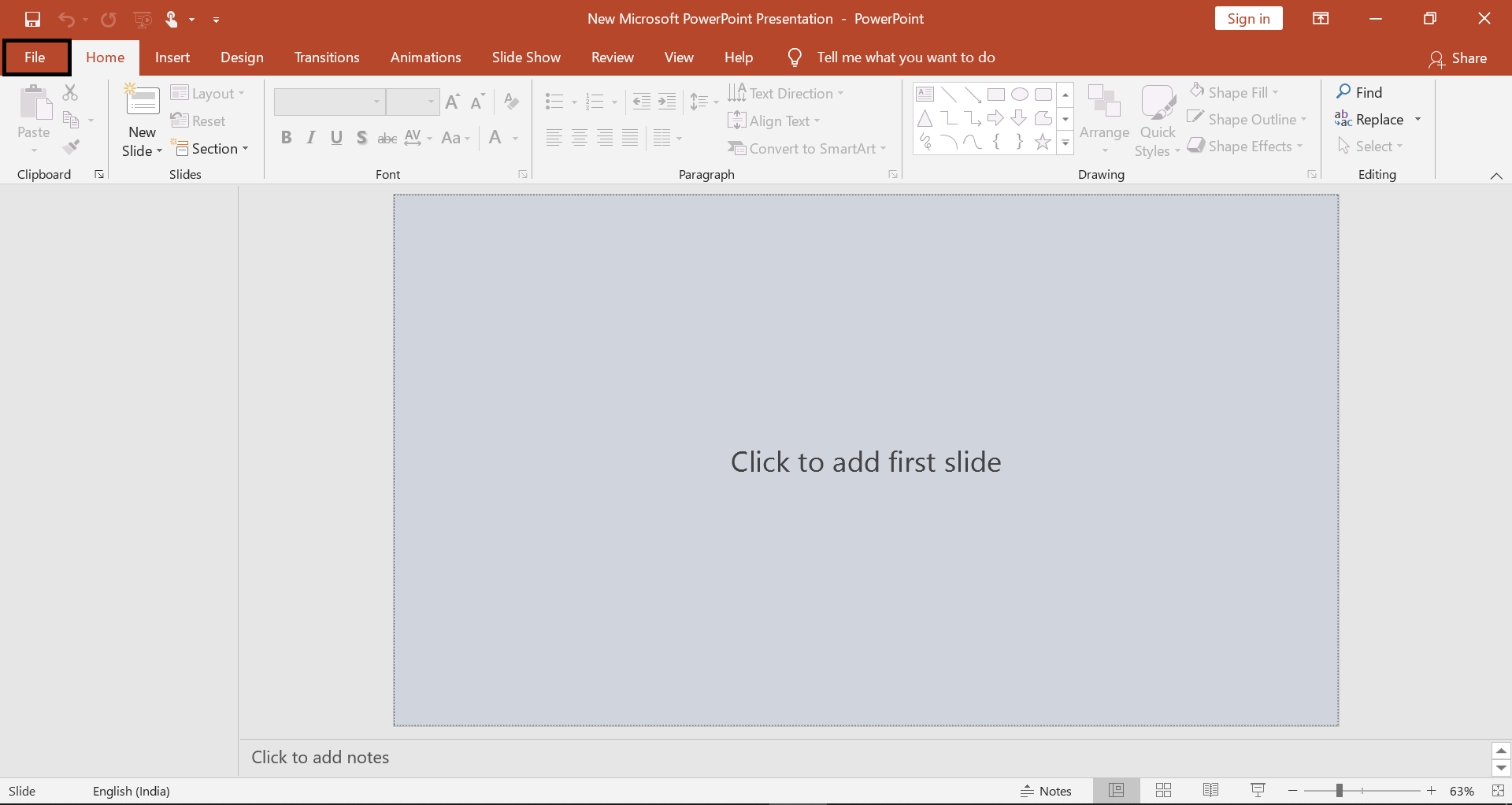 Step 3. Select Options.
Step 4. When you're done, the PowerPoint Options panel will open on the screen. Switch to the Proofing tab.
Step 5. Under the "When correcting spelling in Microsoft Office programs" section, check the option Flag repeated words to enable this feature.
Step 6. Finally, click the OK button.
Once you complete the above steps while typing on Microsoft PowerPoint, you will see a red underline in the repeated word(s) if you repeat the words.
If you want to stop flagging repeated words in PowerPoint, you need to uncheck the option Flag repeated words in the above step 5.