All modern Windows laptops carry an inbuilt WiFi adapter. If not, you can purchase an external WiFi card and connect it to your PC for wireless networking. When you connect to a WiFi network, Windows 11 allows you to save the WiFi password and SSID so that it can automatically reconnect when you're within range of that Network.
Although it is a good feature, you might not want Windows to remember network information. If you are those Windows users who want to remove the stored WiFi credentials from your computer, this gearupwindows article will help you.
There are several ways to delete or forget WiFi network details from your Windows 11 PC. We will review all of them, which are easy to use.
How to Forget WiFi Network details in Windows 11 from the Quick Settings area?
The fastest way to forget WiFI network details on Windows 11 is from its quick settings area.
Step 1. Click the WiFi icon on the Taskbar and then click the right caret icon beside the WiFi icon.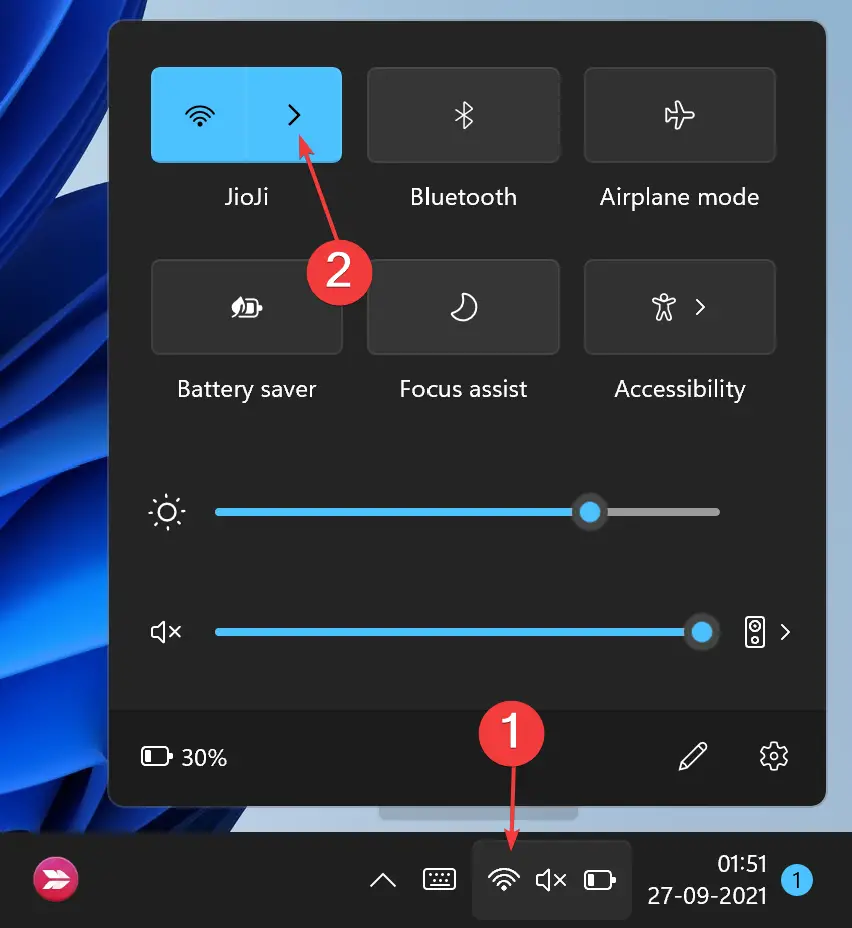 Step 2. Select a network that you want to forget, and right-click on that. Then click the Forget option.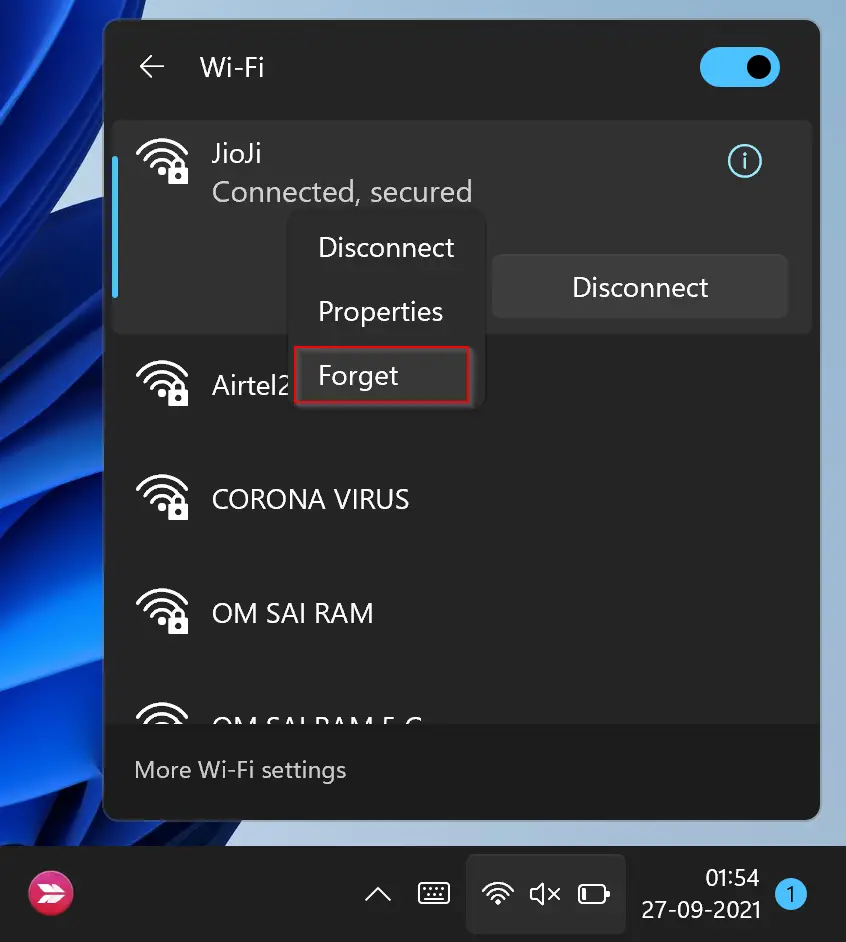 That's it. Windows 11 will not remember those network credentials now. If you want to reconnect to that WiFi, you need to enter the password.
How to Forget WiFi Network details in Windows 11 using the Settings app?
Follow these steps to forget WiFi Network details in Windows 11 using the Settings app:-
Step 1. Open the Settings app by pressing Windows + I keys from the keyboard.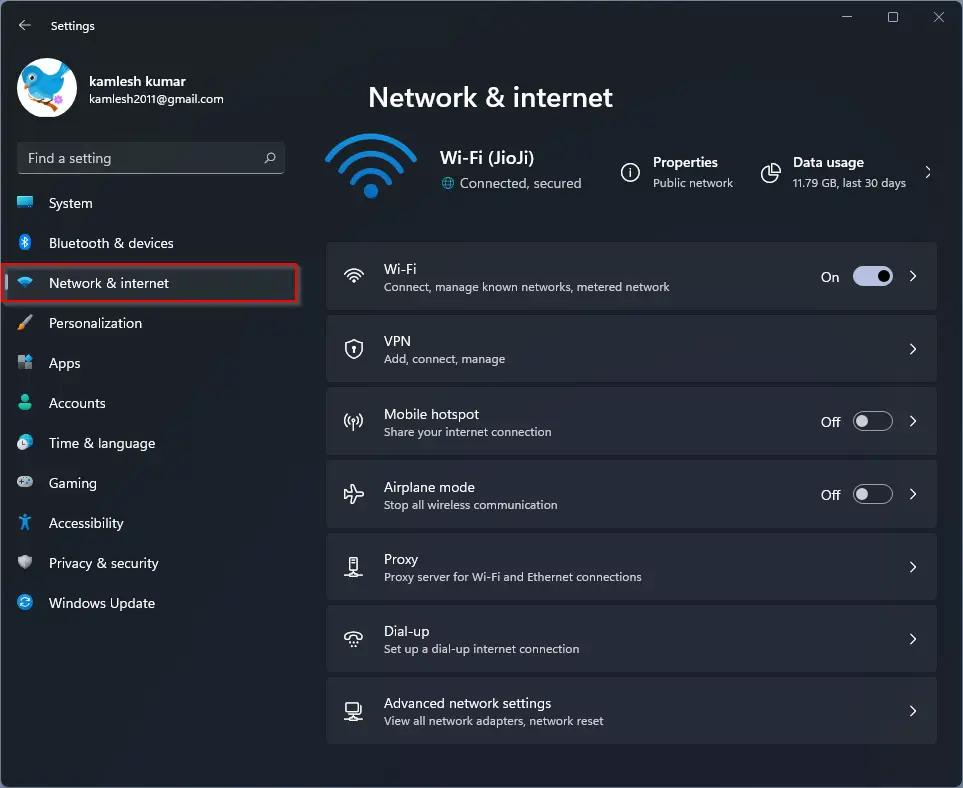 Step 2. Select Network & internet from the left sidebar when the Windows Settings opens.
Step 3. On the right side pane, click the Wi-Fi.
Step 4. When Wi-Fi settings page opens, click on Manage known networks.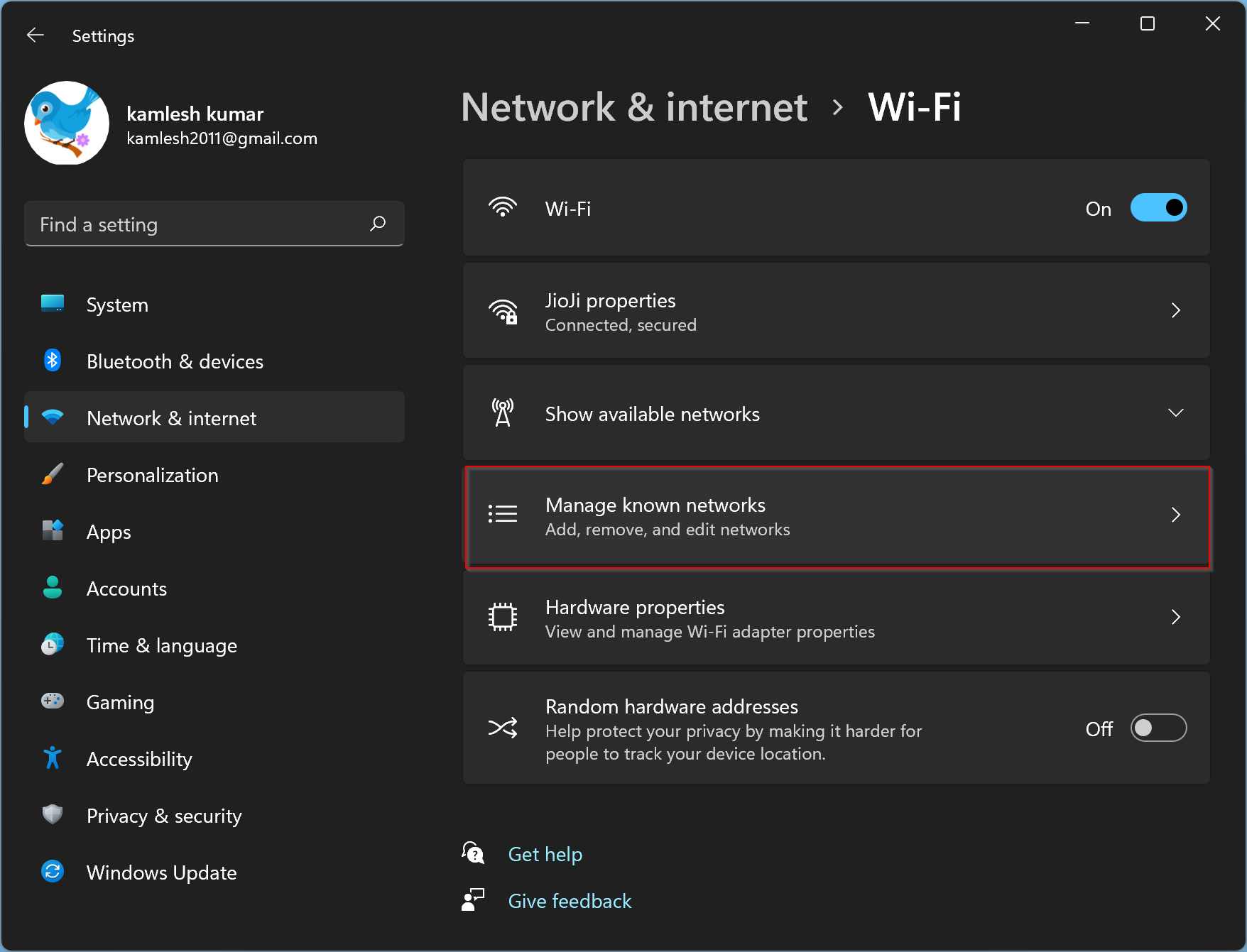 Step 5. Now, you'll see all the networks you've connected to in the past. Look at the list and click the Forget button beside the network for which you don't want Windows to remember the credentials.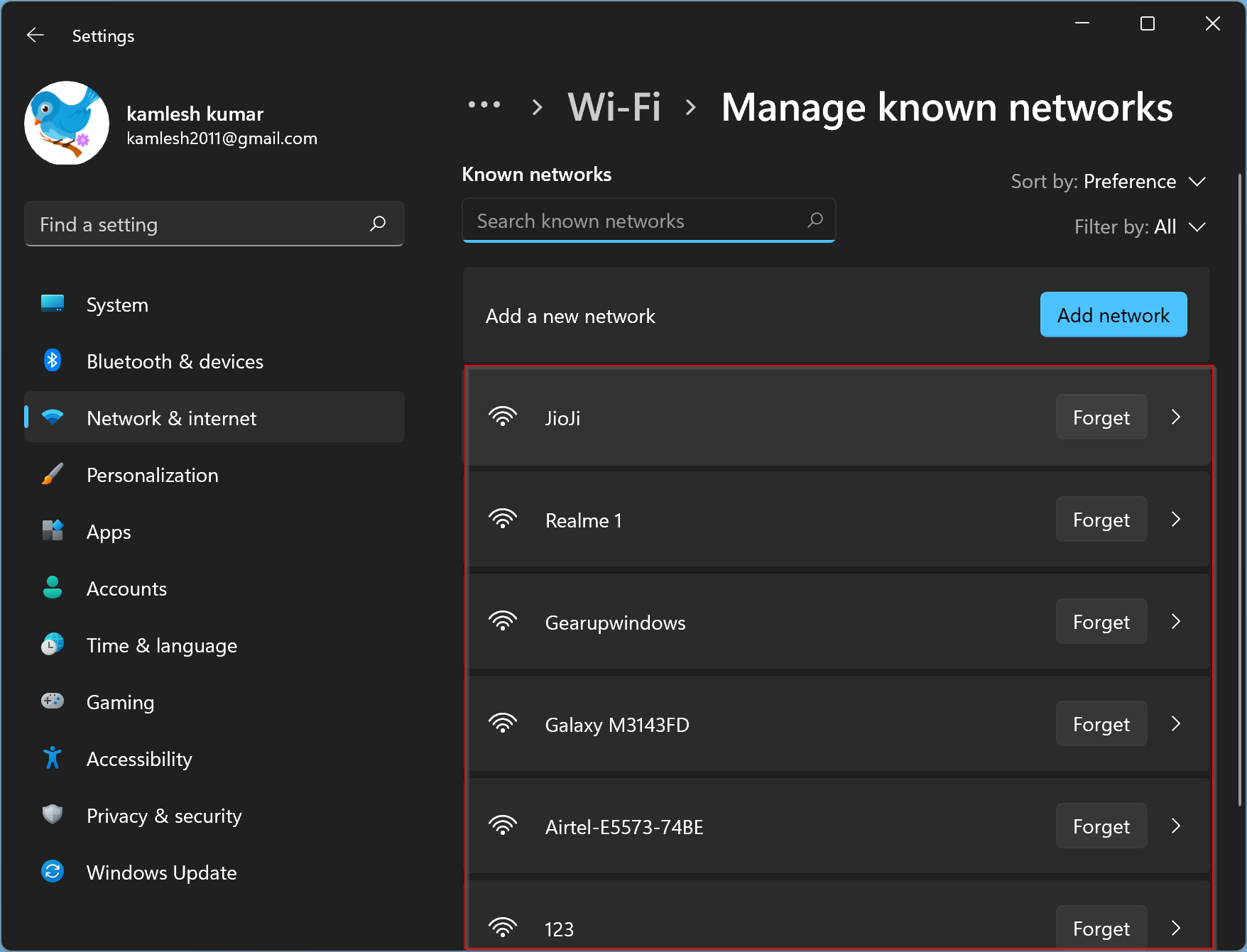 That's it.
Conclusion
In conclusion, forgetting or deleting saved WiFi network details on a Windows 11 PC can be necessary for certain situations, such as when you don't want the computer to reconnect to a particular network automatically. This article has provided two methods for forgetting WiFi network details, including using the Quick Settings area and the Settings app. Regardless of the method you choose, the process is straightforward and easy to follow. Furthermore, it's important to note that if you forget a network, you'll need to enter the password again if you want to reconnect to it in the future.
Also read: