Since Windows 10, Microsoft using a new sound volume flyout. However, it is a touch-friendly panel; not everyone likes its look. On a Windows 10 computer, you can restore the classic sound applet for the volume tray icon.
But in Windows 11, Microsoft has made a lot of changes to the shell. Now, it is not possible to restore the classic sound applet for the volume tray icon. Notification Center and Quick Actions are now two different flyouts. Also, Quick Actions has been renamed to "Quick Settings" in Windows 11 and a new panel that hosts quick action buttons along with the brightness and volume slider. The brightness and volume slider will open up when you click on the network, sound, or power tray icon. On Windows 11, network, sound, and power tray icons are a single button.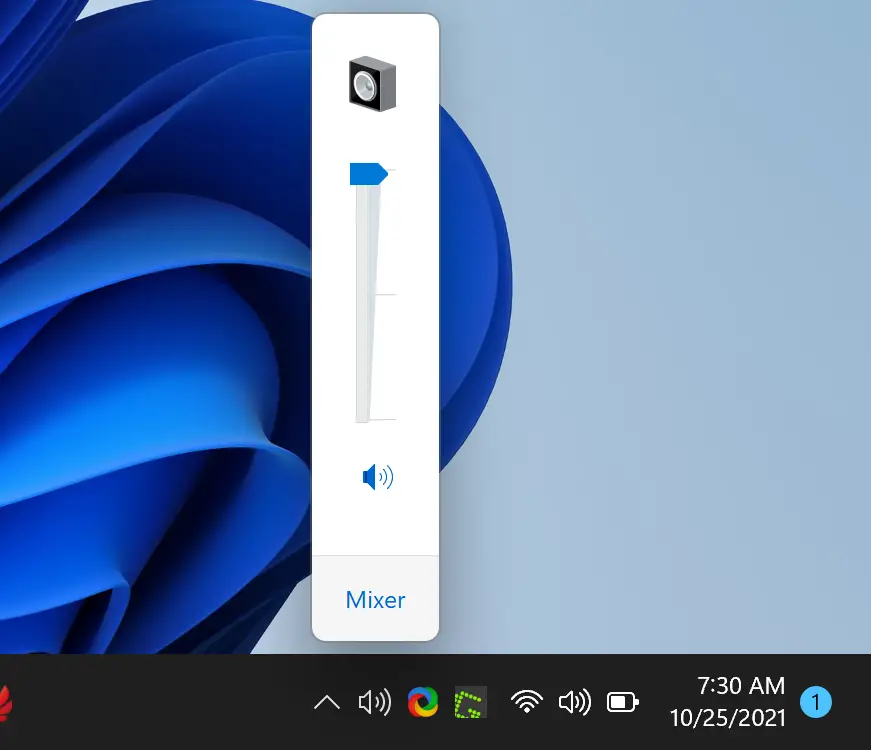 Quick Tips: You can quickly increase or decrease the volume on a Windows 11 PC by placing the cursor on the sound icon on the taskbar system tray and then scrolling the mouse wheel upward to increase the volume and scrolling the mouse wheel downward to decrease the volume.
Since the Registry tweak is not working on Windows 11 to restore the classic sound applet for the volume tray icon, team winareo has developed a new tool, the Classic Volume Control. Using this small freeware tool, you can bring the good old sound mixer to the latest OS.
Classic Volume Control for Windows 11
The Classic Volume Control is a freeware and portable application. Once you download and double-click on the executable file, an additional sound icon will appear in the system tray. This volume icon follows the dark and light taskbar appearance and applies the appropriate icon when you switch between dark and light mode. Single-click on the tray icon opens the classic volume slider, and right-clicking on its tray icon; you can extend its menu.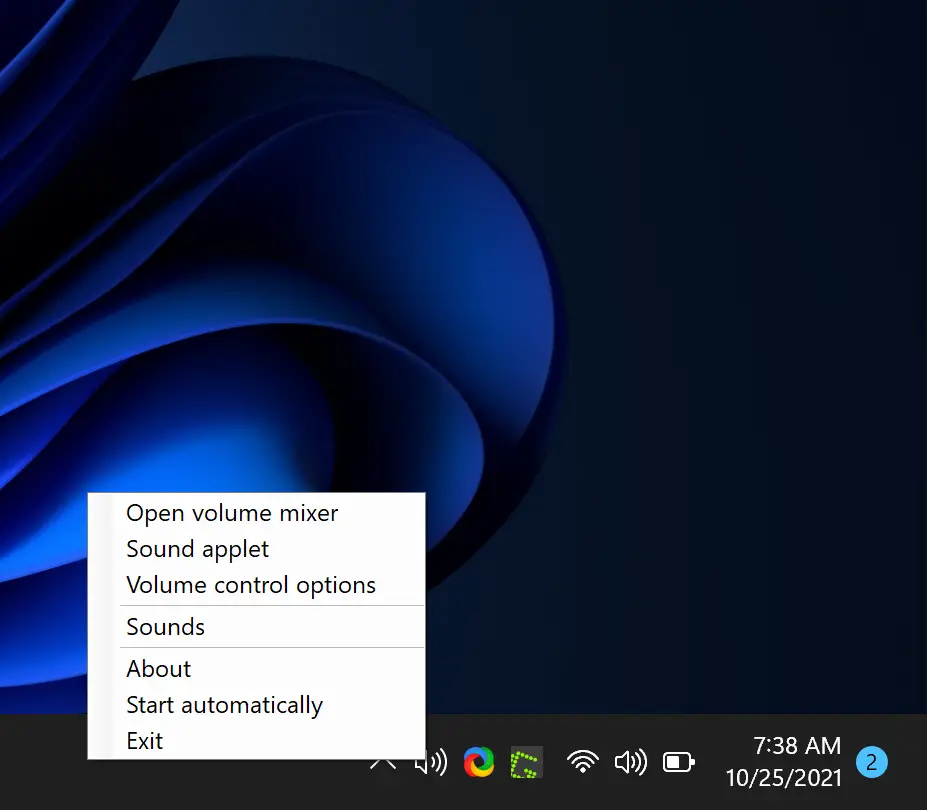 If you need Classic Volume Control frequently, select the option "Start automatically" so that when you sign in to your computer, this tool will automatically sit on the taskbar.
Right-click menu also includes a volume mixer that allows you to control the sound of your audio device and different types of apps when in use.
Download Classic Volume Control
If you think it is fruitful for you, you can grab the latest version of Classic Volume Control from the winaero webpage.