Google Chrome browser includes a lesser-known feature, Live Captions. Once this feature is enabled, it automatically generates captions on the go for the concerned audio or video which is being played on the Chrome browser.
Several users may benefit from this feature, such as those who need a hearing aid. Likewise, it will also assist users who prefer to watch English-language films.
A few services, such as YouTube, generate captions automatically; the rest all require your manual efforts. However, using Chrome's Live Caption feature, you don't have to worry about such things. Everything is taken care of by the browser itself. One should note that this feature is available for only English video and audio.
How to Enable Chrome Live Caption using Program Settings?
If you want to turn on Live Captions in the Google Chrome browser, use the following steps:-
Step 1. Open Google Chrome on your Windows 11/10, Mac, or Linux computer, and click the three-dot menu icon in the top-right window.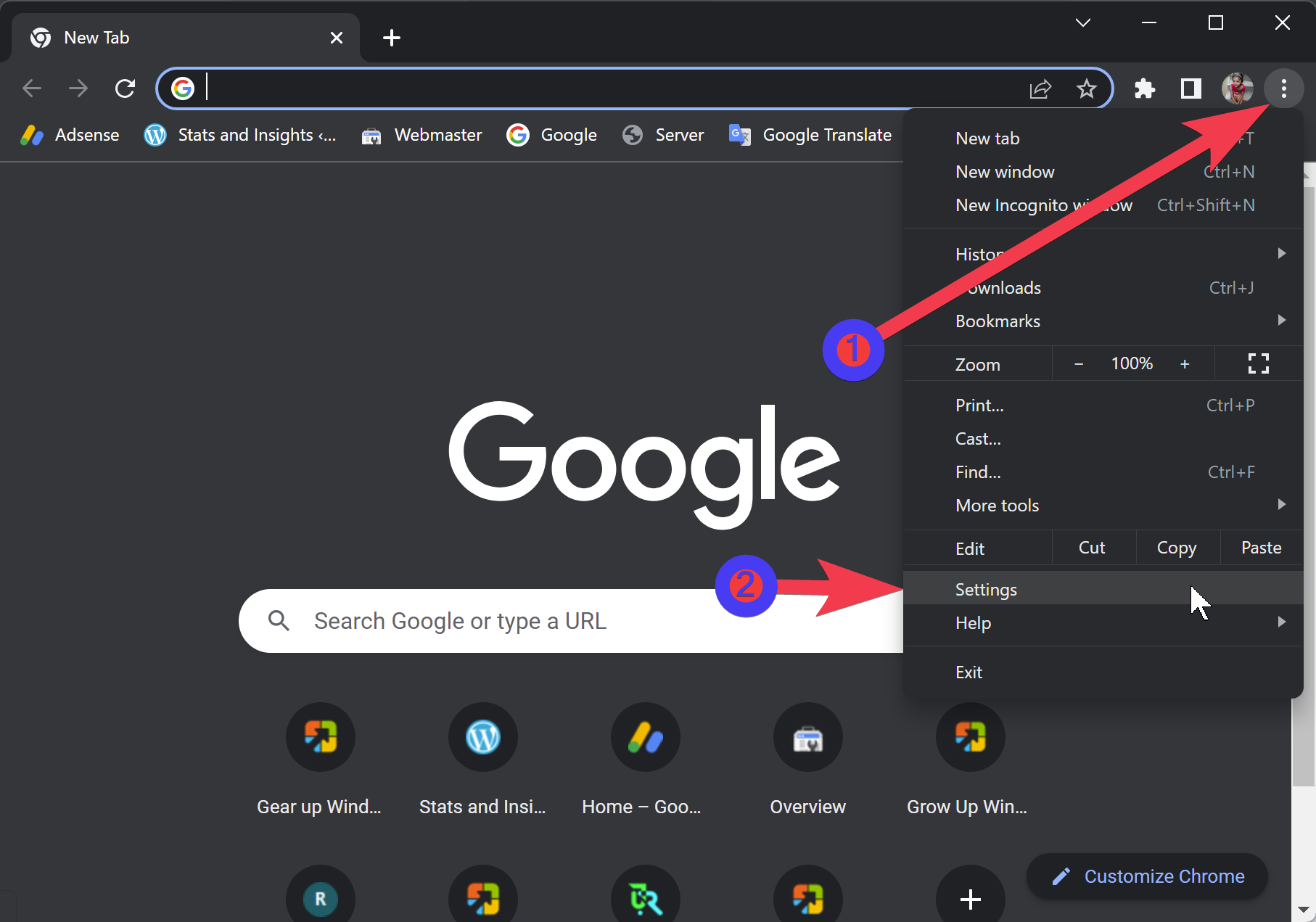 Step 2. Next, select Settings from the menu.
Step 3. In the left sidebar of Chrome's Settings, expand Advanced and choose Accessibility.
Step 4. Now, toggle On the Live Caption option.
Once you're done, some speech recognition files will immediately download. When the files are downloaded, Live Caption is ready to use.
To check the Live Caption, browse any website on Chrome where you can play a video or anything with transcribable audio. The captions will appear in a translucent black box at the bottom of the screen.
If you want to close the caption, click the X button in the top-right corner of the caption's black box. Clicking the small down arrow, you can see more text.
You should also note that you'll need to refresh the page to bring it back once you close the caption box.
Good luck.
Conclusion
In conclusion, Google Chrome's Live Caption feature is a useful tool that automatically generates captions for audio and video being played on the browser. This feature can be especially beneficial for users who are hard of hearing or who prefer watching English-language content. By following a few simple steps, users can easily enable Live Caption in the Google Chrome browser's settings. The captions appear in a translucent black box at the bottom of the screen and can be closed by clicking the X button. Users can also view more text by clicking the small down arrow. Overall, Live Caption is a convenient and accessible feature that enhances the user experience for many.