If you are using a dual monitor setup, Windows 11 allows you to display your Taskbar on both monitors. However, due to some reasons, if you want to hide the taskbar on secondary monitors, it is also possible.
When you have a dual monitor set up on your PC or just connect your laptop to a second monitor, you might not want to see the taskbar everywhere. You might want to hide the taskbar from your second monitor in such cases. For example, you want a full-screen experience on your second monitor, and you don't want to see the taskbar there.
By default, the taskbar remains visible on both of your monitors, and you need to uncheck the option to hide the taskbar on secondary monitors.
How to Set Windows 11 Taskbar to Auto-Hide with Multiple Monitors?
To turn off the taskbar on your additional displays on your Windows 11 machine, use the following steps:-
Step 1. First, launch Settings app.
To do that, you can use the Windows + I keyboard shortcut.
Step 2. Then, select Personalization on the left side of the Settings window.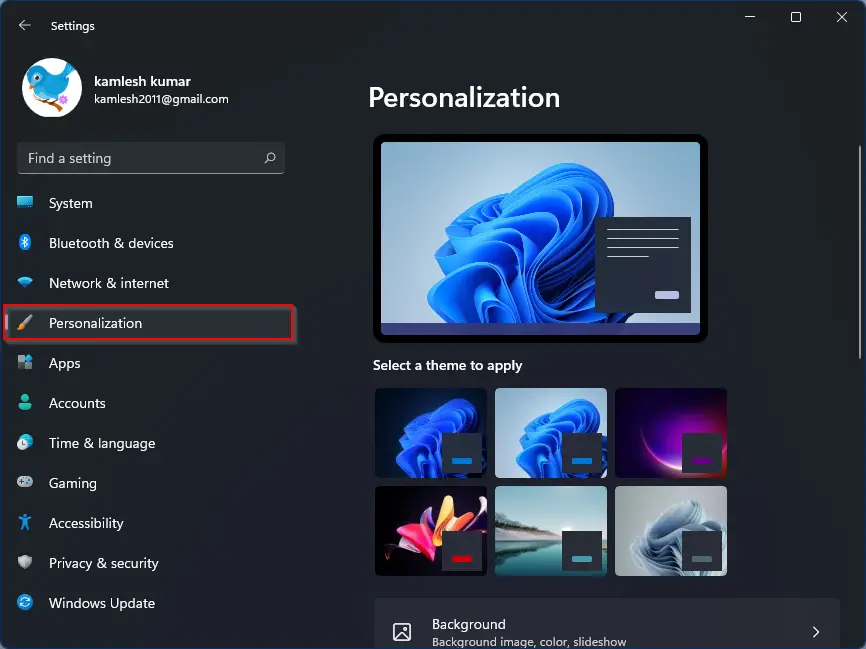 Step 3. Next, click the Taskbar tile on the right side of Personalization.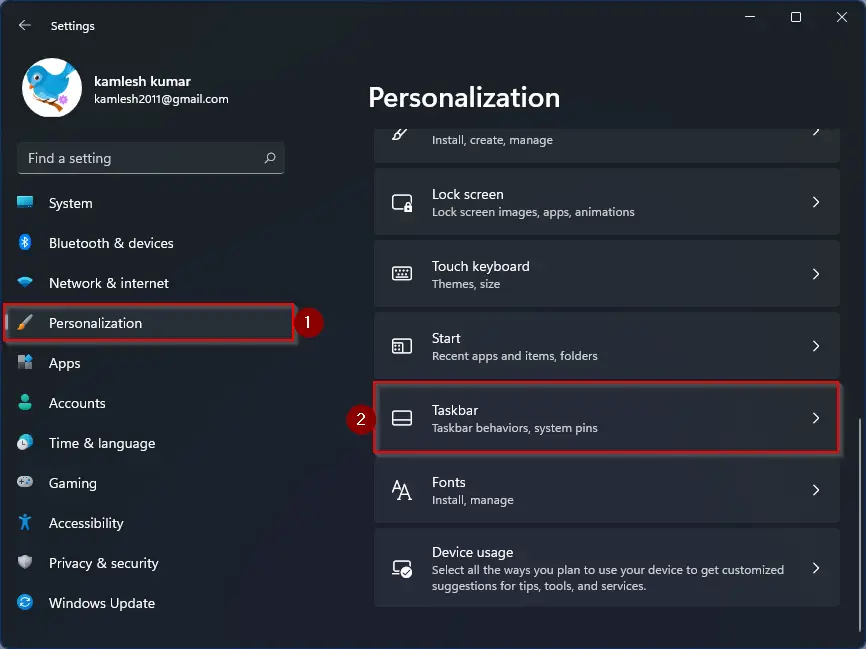 Step 4. On the Taskbar settings page, click the Taskbar behaviors header to expand it.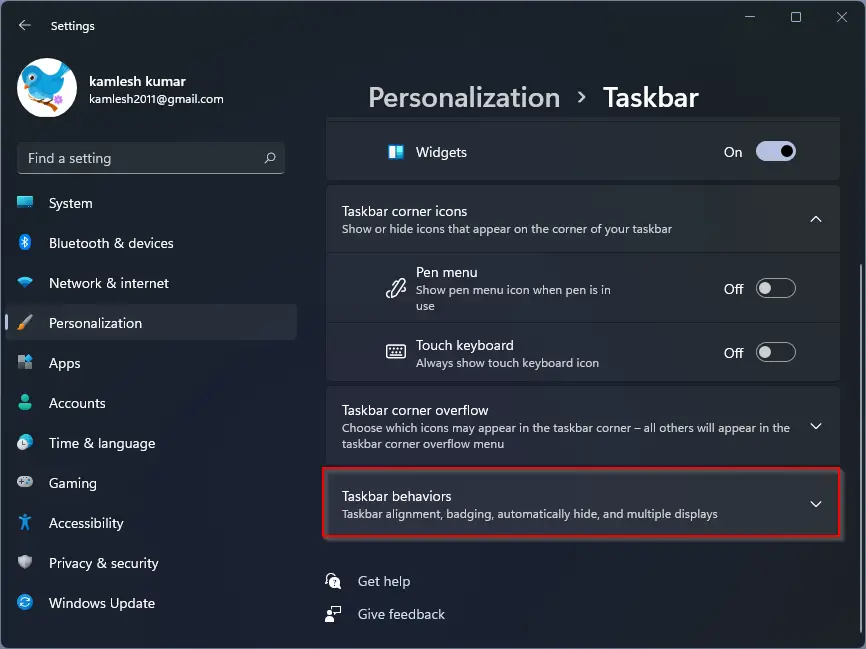 Step 5. Now, uncheck the option that reads "Show my taskbar on all displays."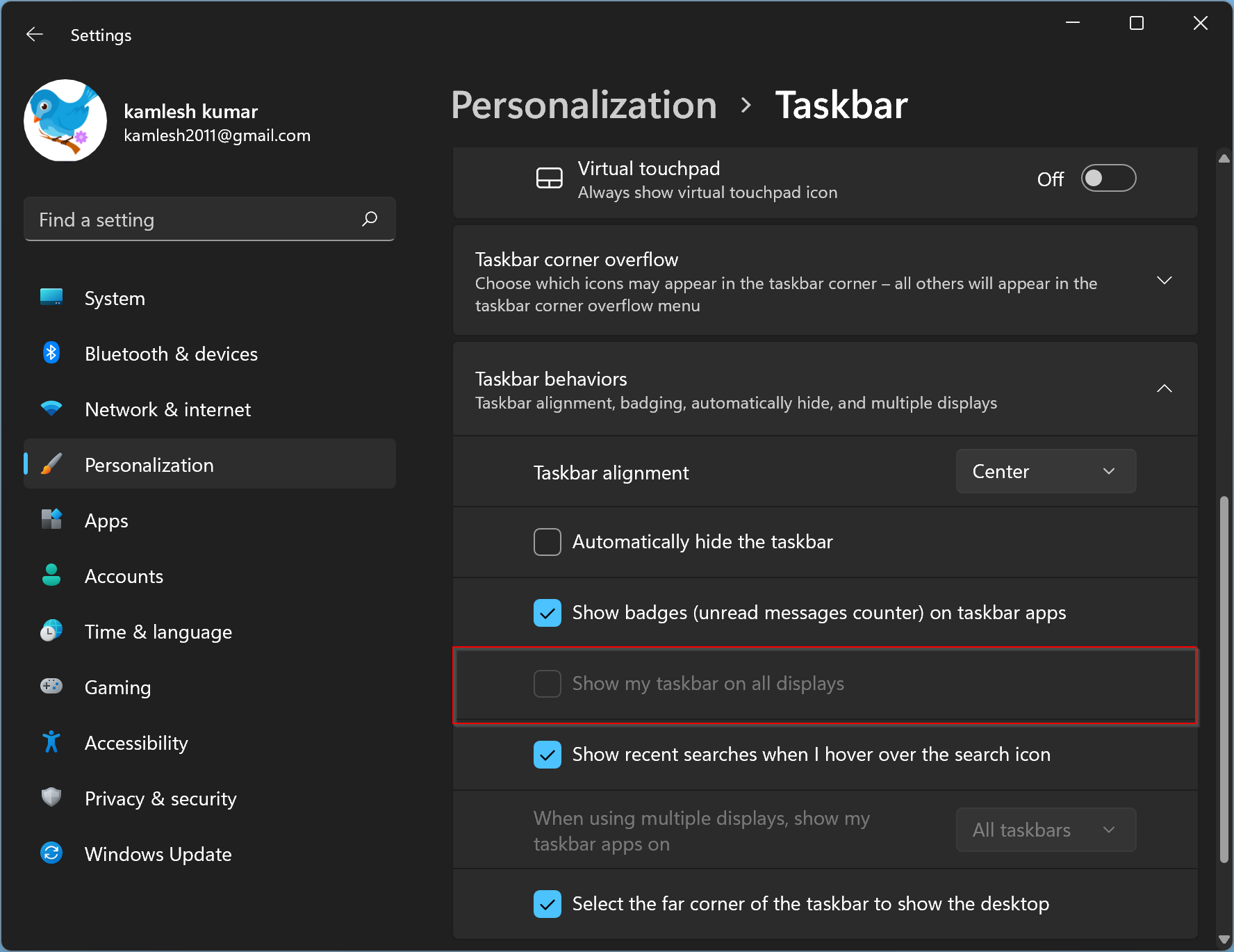 In the future, if you want to bring back the taskbar on all your displays, check the option "Show my taskbar on all displays."