There is a feature available in MS Office Word to add a clickable checkbox in MS Office Word. If, for any reason, you want to create a fillable form, you can do the same in an MS Office Word document. When you open the MS Office Word document, by default, it does not offer a checkbox option. You have to turn on Developer Mode to get the checkbox feature in MS Office Word 2016. In this post, we will see the steps to insert a clickable checkbox in Office Word 2016.
How to Insert Clickable Checkbox in Office Word 2016?
Step 1. Open up Microsoft Office Word 2016.
Step 2. Click the File option in the upper left corner.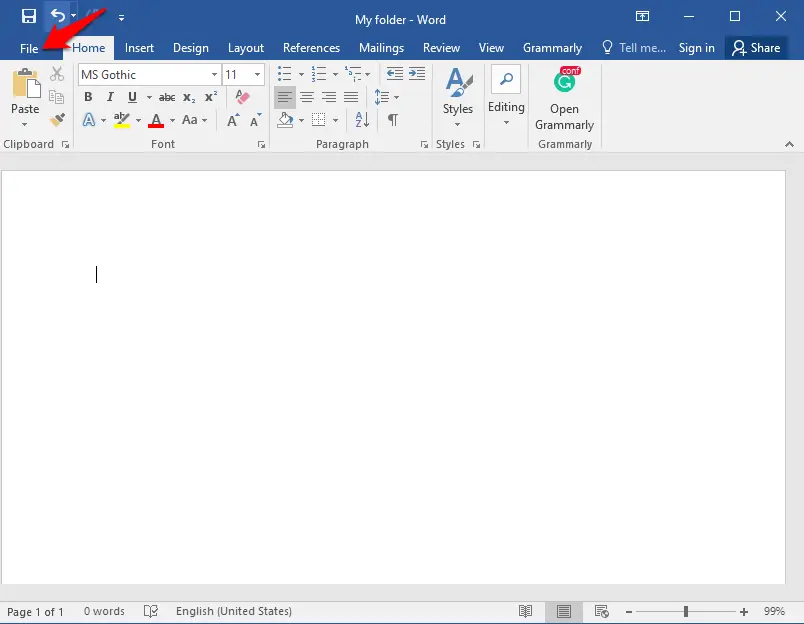 Step 3. Click the Options in the bottom left corner.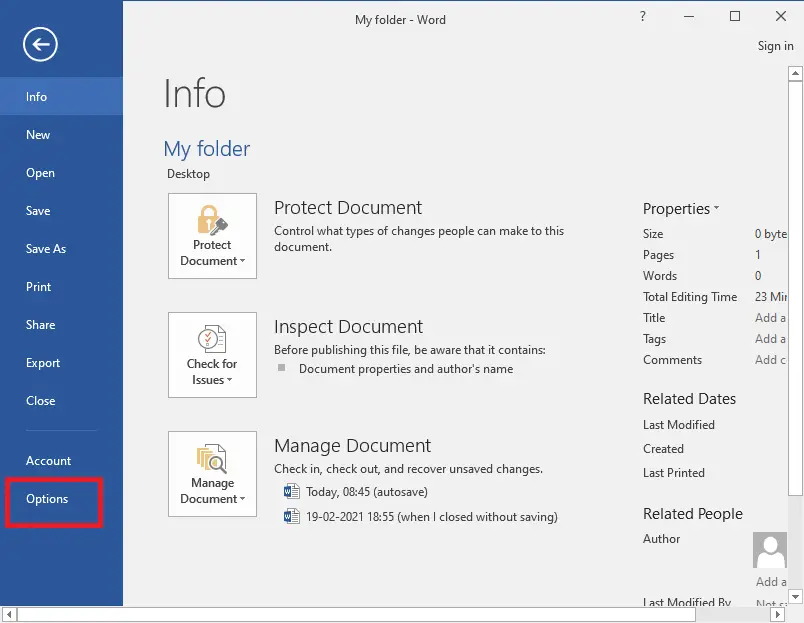 Step 4. Word Options window will open. Click on Customize Ribbon from the left side menus.
Step 5. Click on the drop-down "Choose commands from," and select "Main Tabs."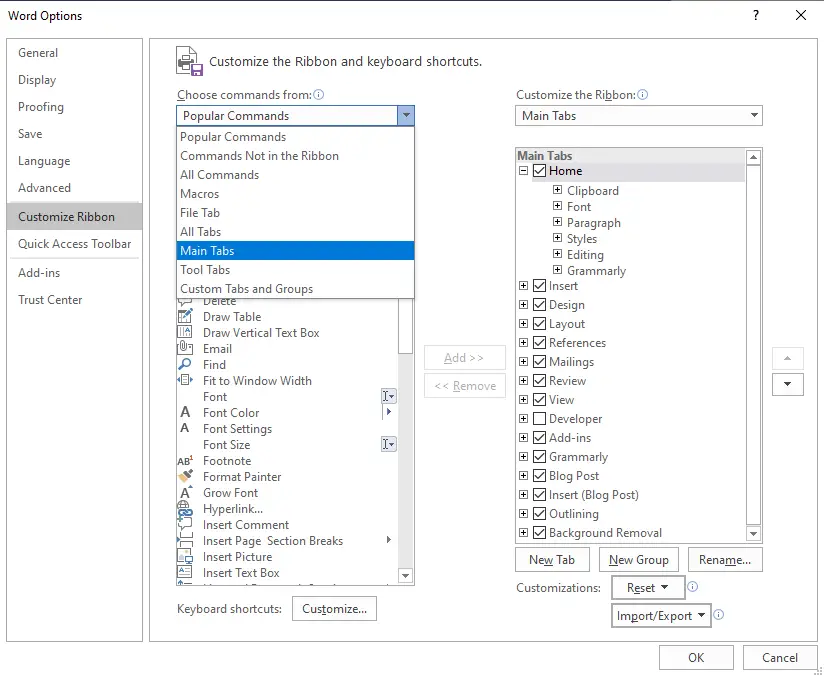 Step 6. From the Main Tabs, select Developer and click on Add>> button.
Step 7. Click the OK button on the Word Options page.
Step 8. Now, you will notice the Developer tab is added on Ribbon. Click on the Developer tab.
Step 9. From the Controls group, click on the "Check box" icon to add "Checkbox" to the Office Word document.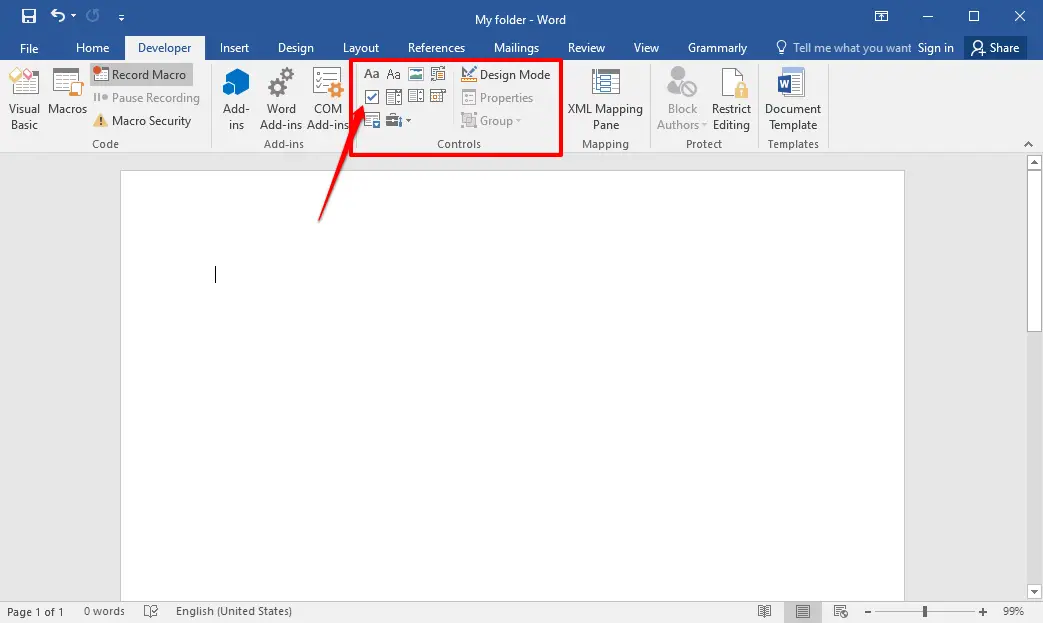 Step 10. Once you have drawn checkboxes, click on any check box to check it. Again clicking on the same check box will uncheck it.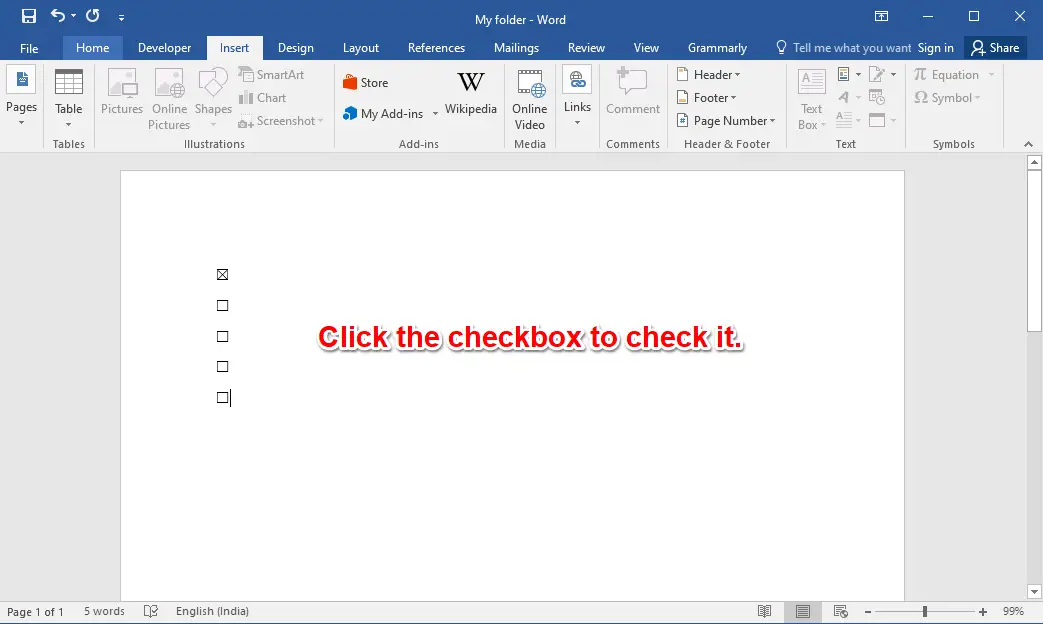 That's all!