Microsoft Word document allows users to insert the current date and time as a static or dynamic field that updates automatically when a document is opened or printed. Word picks the current date and time from the system and the default formatting from your computer's regional settings.
After inserting the dynamic Date or Time field, the date or time is automatically updated when you close, save, and open the document. Also, you can manually update the date and time field by right-clicking it and choosing the Update Field option.
In this gearupwindows article, we will guide you on inserting the current date and time in the Word document.
How to Insert the Current Date and Time in Word using a Keyboard Shortcut?
To insert the current date in a Word document, you can use the keyboard shortcut Alt + Shift + D. While, to insert the current time, the keyboard shortcut is Alt + Shift + T. Both date and time are added as Field will update automatically.
However, if you want to change the format of any of these fields in a Word document, use these steps:-
Step 1. Right-click on the field and choose the Edit Field option in the popup menu.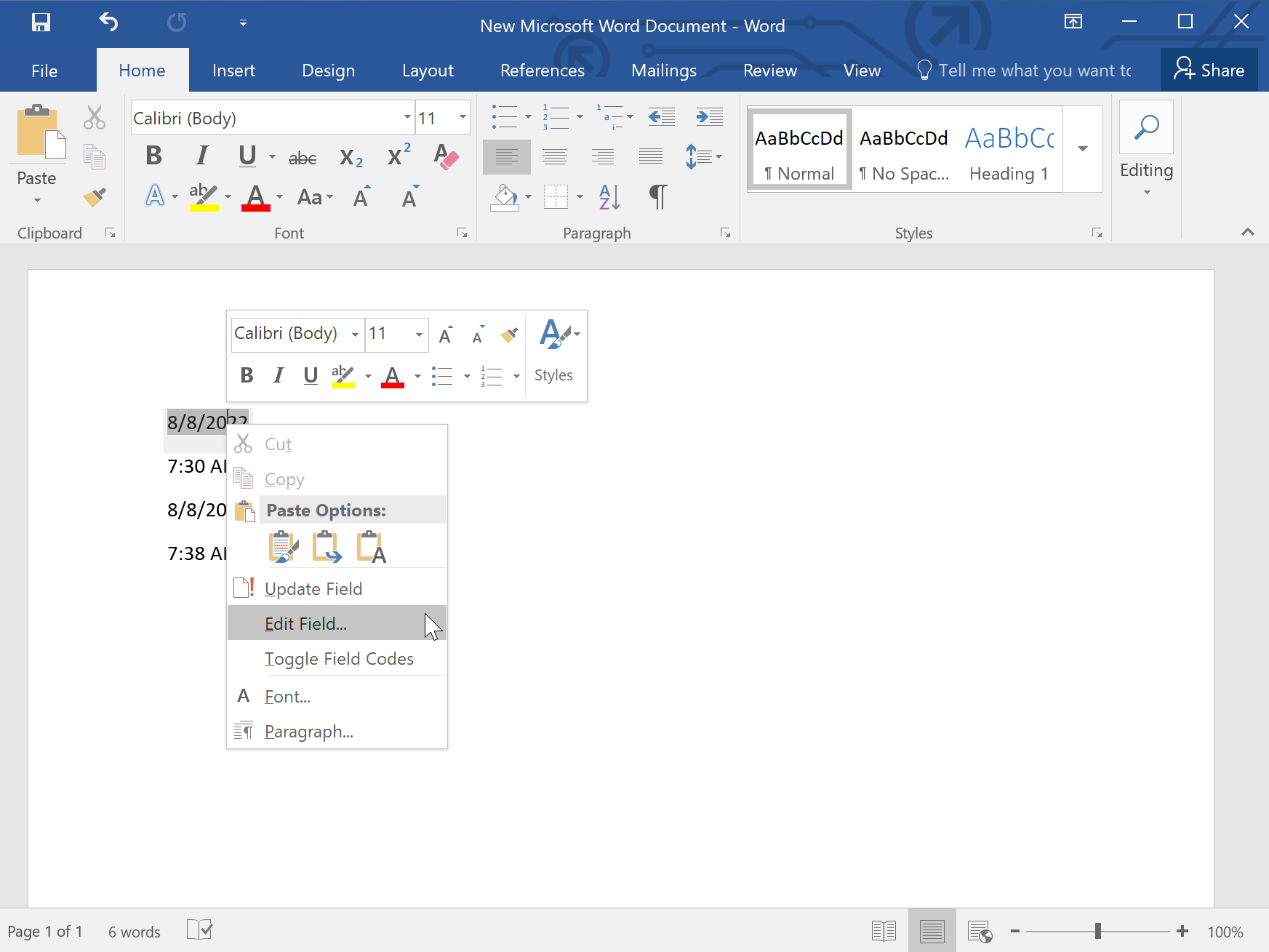 Step 2. In the Field dialog, select your preferred format and click the OK button.
If you don't want to change the current date and time automatically, select the field (date or time) and click the Cut option in the menu or press Ctrl + X keyboard shortcut.
Then, right-click and select Keep Text Only.
This will paste copied field in plain text and will not update automatically when you open the Word document.