Although Microsoft enforces you to sign in to your Windows 11 account with a cloud email account, most Windows users do not prefer it. Many Windows users like to have an account that is not connected to the internet at all. Most of us want to keep a simple local account. If you are one of those Windows users that prefer to install a fresh Windows 11 OS with a local user account, this gearupwindows article will help you.
How to Install Windows 11 with a Local Account?
Step 1. We assume you have already created a bootable USB drive of Windows 11 and installing it on your PC. After completing all the processes, click the Sign-in options when you finally reach the Microsoft Account adding screen.
Step 2. Select the Offline account option.
Step 3. Click the Limited experience link.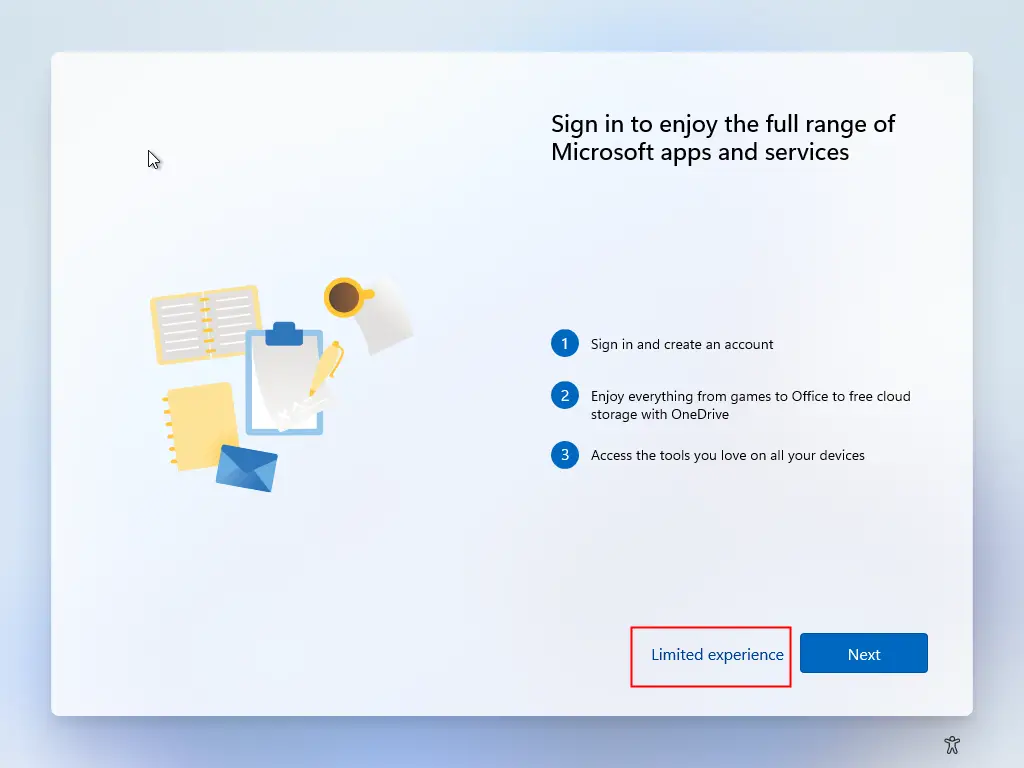 Step 4. Enter the local user account name you would like to use on your Windows 11 PC and click the Next button.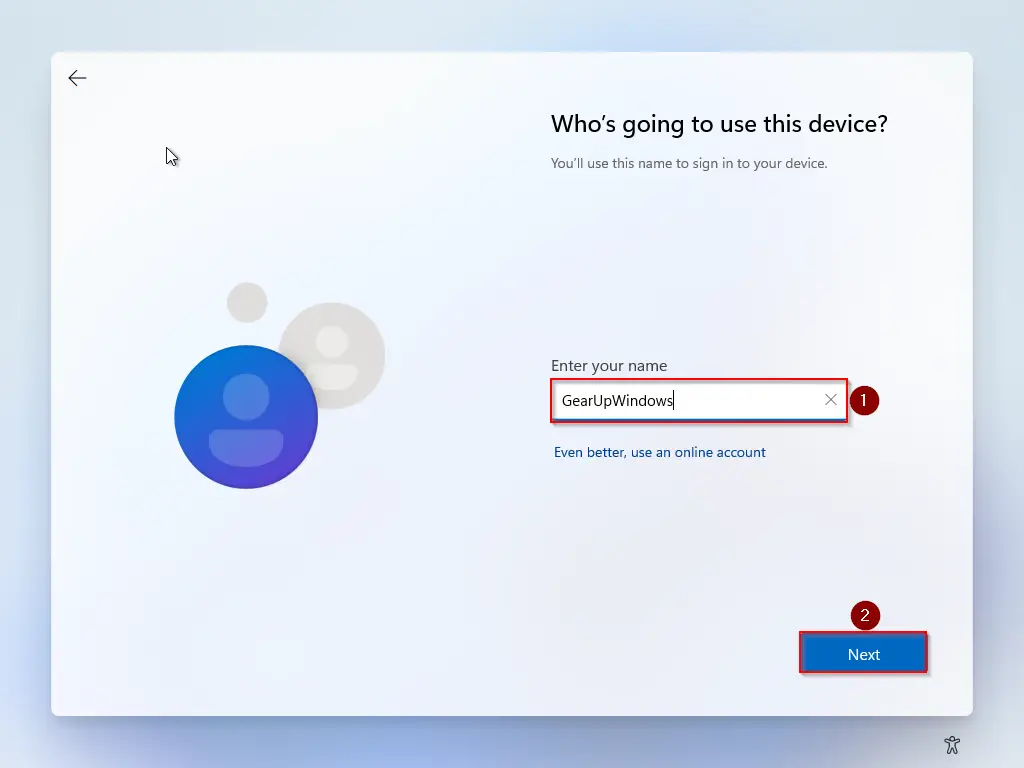 Step 5. Enter the password when prompted and then click the Next button.
Step 6. Confirm the password in the next window and click the Next button.
Step 7. Now, you will be greeted with three security questions. Select the security question and reply with the answer. You need to select three security questions one by one and need to respond to them. When done, click the Next button.
Step 8. When you complete the above steps, Windows will show you privacy options that you can choose according to your preference.
After this, Windows will do its initial setup, and the PC will boot.