Even if you have connected an external monitor to Windows 11 or 10 laptops, your PC may go to sleep mode when you close the lid. If you've tied an external monitor to your laptop, you might prefer closing the laptop's lid. Unfortunately, the default power options in Windows will put your laptop in sleep mode, and your work may disrupt.
In this gearupwindows article, we will guide you on keeping your Windows 11 or 10 laptops on, even with the lid closed. You will also learn to troubleshoot your laptop if closing its lid continues to put it to sleep mode despite having your preferences set up perfectly.
How to Set an Action when You Close the Laptop Lid?
To prevent your PC from sleeping when you close the lid on your laptop, you need to tweak the power settings for your Windows 11/10 PC so it stays awake.
To tweak the power plan for selecting an action when you close the laptop lid, use these steps:-
Step 1. First, open Control Panel.
Step 2. Then, click on the Hardware and Sound category.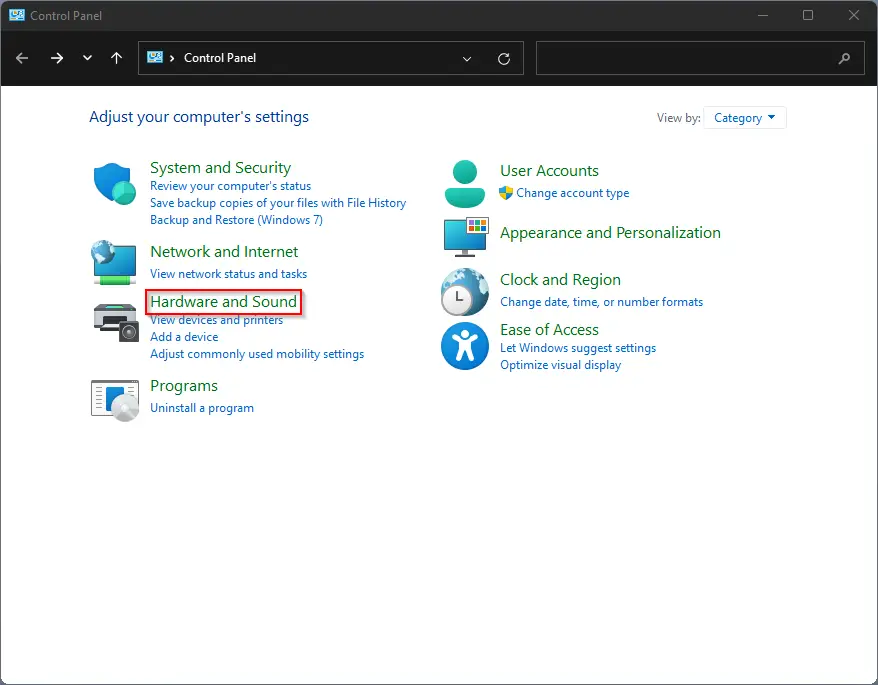 Step 3. Next, choose the Power Options.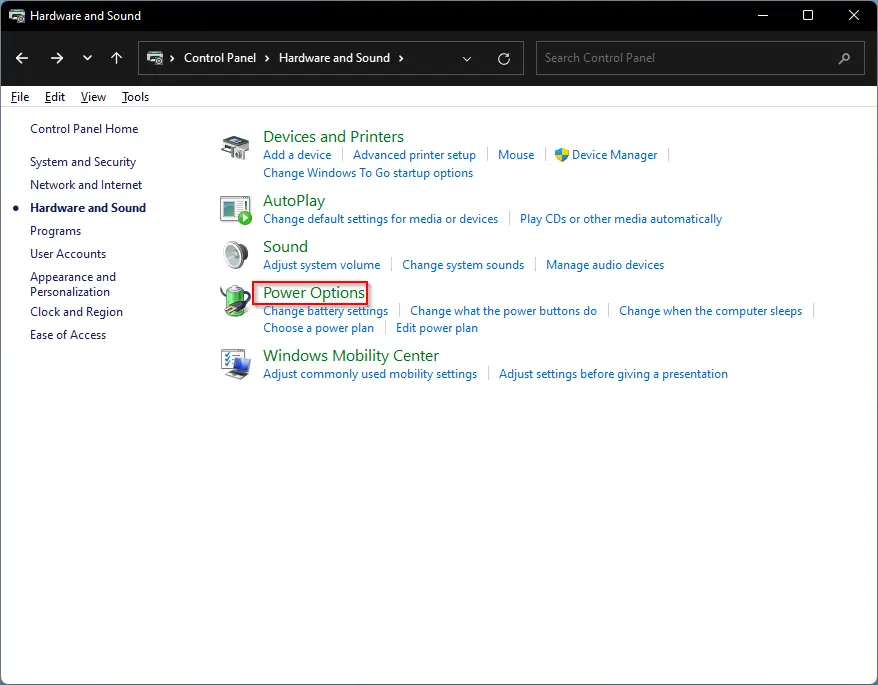 Step 4. Now, in the left sidebar, click the link Choose what closing the lid does.
Step 5. After that, select the Do nothing option for both "On battery" and "Plugged in" options in the drop-down menu "When I close the lid."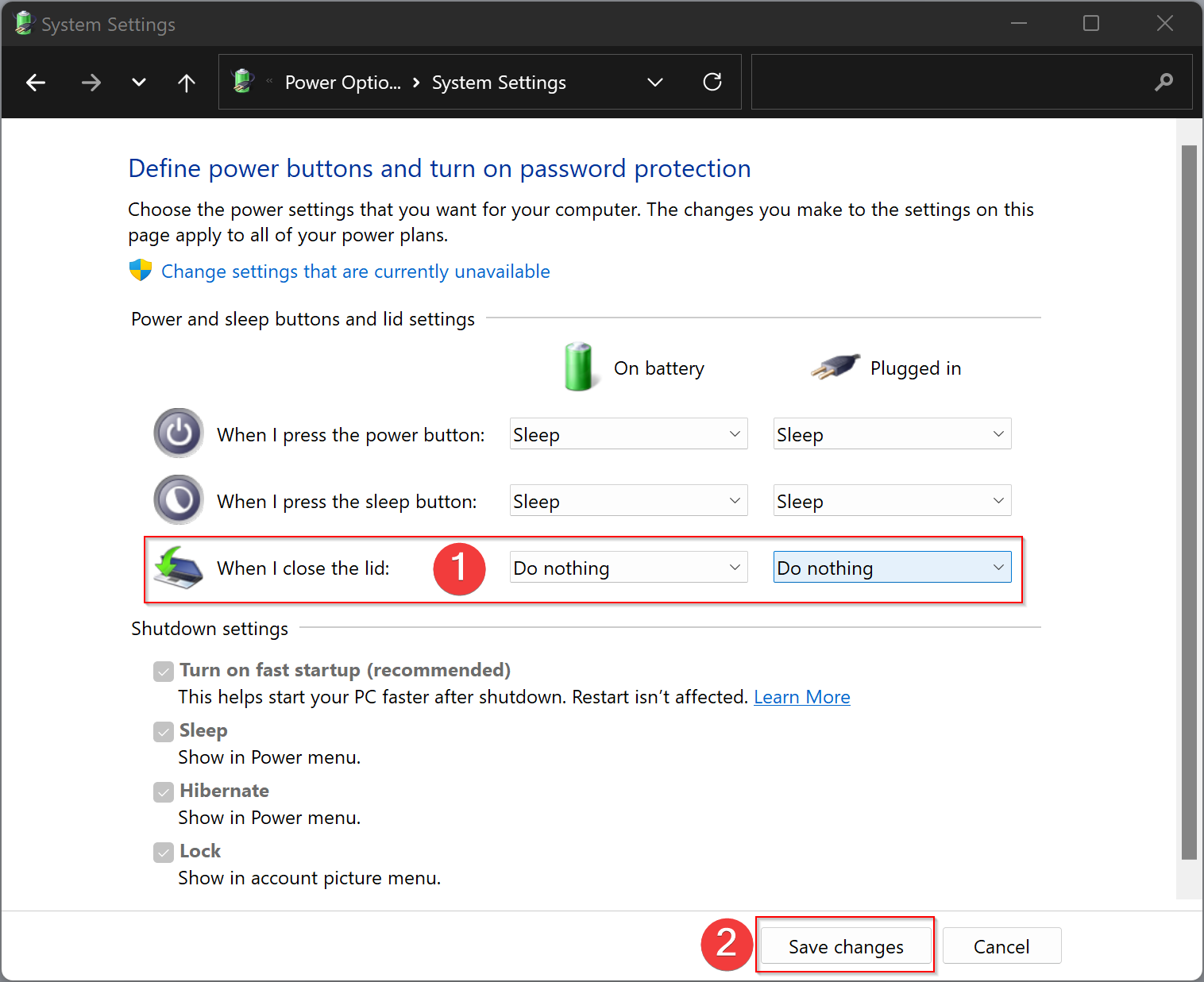 Step 6. At last, click on the Save changes button.
Note: If you have more than one power plan on your PC, you need to repeat the above steps for all power plans.
If "Do nothing" is already selected for the "When I close the lid" option, and your laptop still goes into sleep mode when you close the lid, you should try to disable hibernation.
To quickly turn off hibernation in your Windows PC, use these steps:-
Step 1. Open Command Prompt with administrative rights.
Step 2. Then, type powercfg /hibernate off and then press Enter key on the keyboard.
Once you complete the above steps, hibernation will turn off, and the next time you close the laptop's lid, it will do nothing, which means it will not go into sleep mode.
Conclusion
In conclusion, closing the laptop lid can disrupt your work if the laptop goes into sleep mode, even if an external monitor is connected. However, you can easily change the power settings in Windows 11 or 10 to prevent this from happening. By following the simple steps mentioned in this gearupwindows article, you can set your laptop to do nothing when you close the lid, ensuring uninterrupted work. If the issue persists, you can also disable hibernation to fix it. With these tweaks, you can now work with ease, even with the lid closed.