If you use the Command Prompt a lot and are tired of the default look of the Command Prompt window, this gearupwindows article will guide you to make it transparent. You can easily change Windows 11 or 10 Command Prompt background color and make it transparent.
How to Make the Windows 11 Command Prompt Transparent?
To make the Windows 11 Command Prompt transparent, use the following steps:-
Step 1. First, launch the Command Prompt.
To do that, click the Windows key or Start button on the taskbar.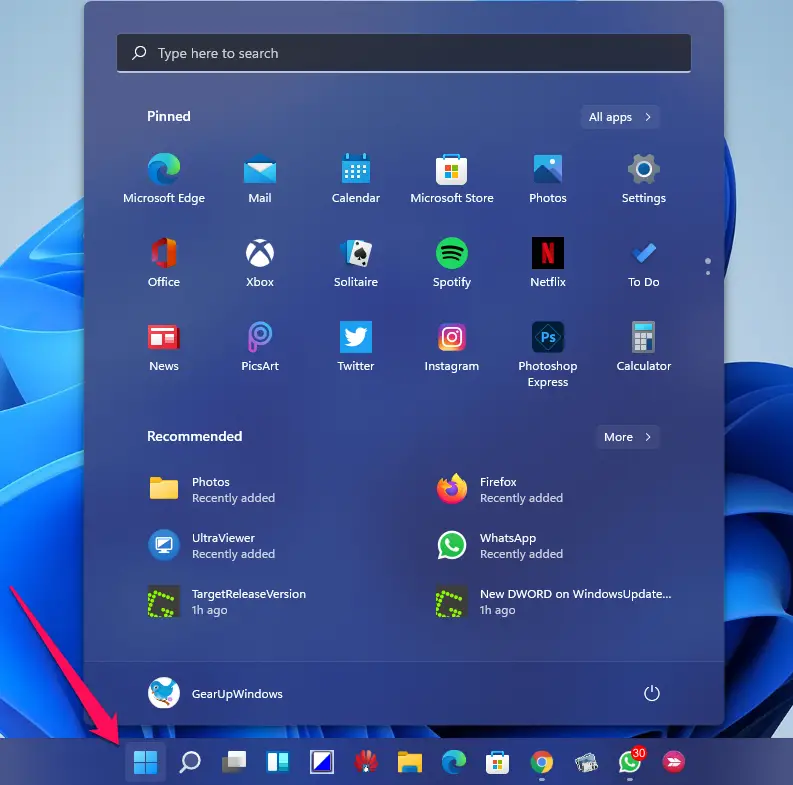 Then type Command Prompt. From the left side pane, click on the Command Prompt, or in the right-side pane, click on the Open to access Command Prompt.
Step 2. When Command Prompt opens, right-click the top border and select the Properties option.
Step 3. On the Properties dialog, head over to the Options tab and ensure the "Use legacy console" option is unchecked.
Step 4. Then navigate to the Colors tab, and at the bottom, use the Opacity slider to get the transparency effect you want.
If you need, here you can also change the screen background color and tweak the text. Click the OK button when you're done.
That's it. Now, Command Prompt window will be transparent, depending on the percentage of opacity you have applied. Below is just an example of a transparent command prompt.