Do you want to share your Windows laptop's internet access with your other devices over Wi-Fi? Starting Windows 10, Microsoft includes a hidden built-in tool to turn your computer into a Wi-Fi hotspot. This built-in feature is still available on Windows 11 that means without a third-party tool; you can turn your laptop into a WiFi hotspot. Is not it is a cool feature?
This hotspot feature may become handy in several situations. Suppose you use an Ethernet connection to access the internet, or you're limited to one login for a Wi-Fi network. That means using that Ethernet or WiFi network, you can not connect your tablets, smartphones, and other WiFi-enabled devices. Of course, you need to activate more internet connections for each device, but you have to pay extra money. But why not turn your PC into a hotspot to save money? Yes, it is possible on Windows 10 and Windows 11, both PC. If your computer or laptop has a WiFi adapter, you can turn them into a hotspot easily without adding a router or modem to them. That means with a single internet connection, you can use the internet on all Wi-Fi-enabled devices.
How to Turn Windows 11 PC into a Mobile Hotspot?
A few freeware and paid applications are available over the internet to turn your PC into a hotspot. But, If you are using Windows 11, there is no need to install software to activate the WiFi hotspot feature. To turn on the WiFi hotspot feature on your Windows 11 PC/laptop, do the following:-
Step 1. Open Settings app by pressing Windows + I keys or any other method and then click on the Network & internet category from the left side pane.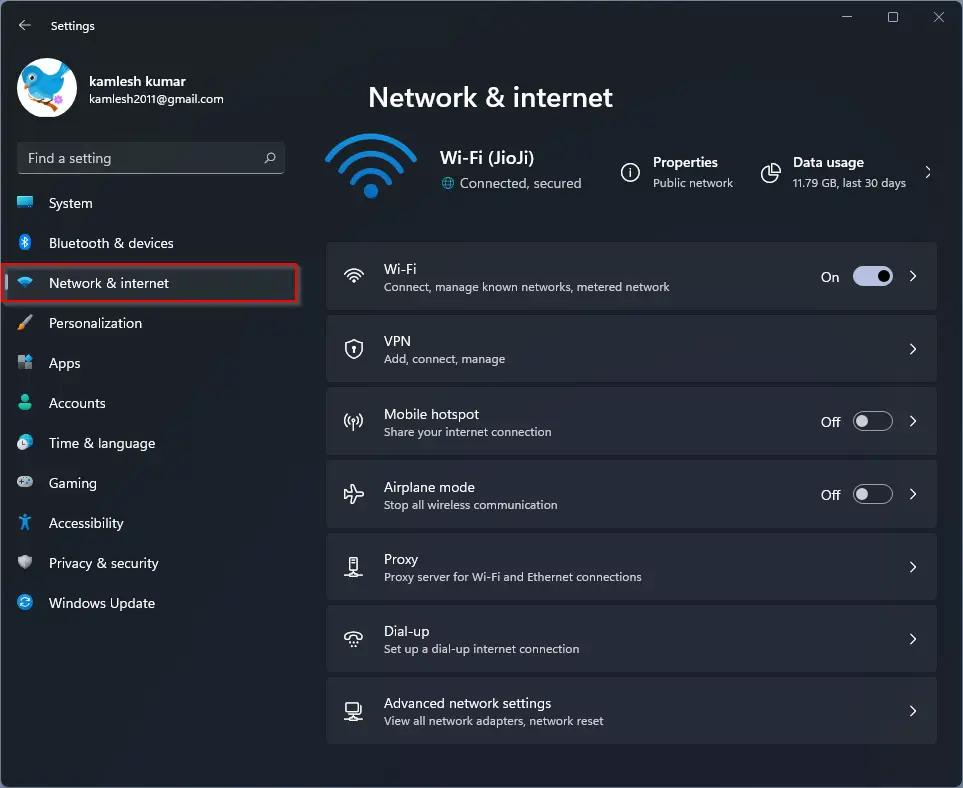 Step 2. On the opposite side of the "Network & Internet" category, turn the toggle switch to the On position next to the Mobile hotspot tab. Now, your Windows 11 will start broadcasting the SSID. Now, click anywhere under "Mobile hotspot" to configure its settings.
Step 3. Here turn the toggle switch On next to the "Power saving" option. Once you turn on the "Power saving" feature when no devices are connected to the hotspot, your PC's mobile hotspot will automatically turn Off. If you want to keep broadcasting the SSID, you should turn Off the "Power saving" feature. It is an optional feature, which means you can turn it On or Off according to your need.
Next, the important setting that you should configure is the Network name and password. For that, click on the Edit button under the Properties section.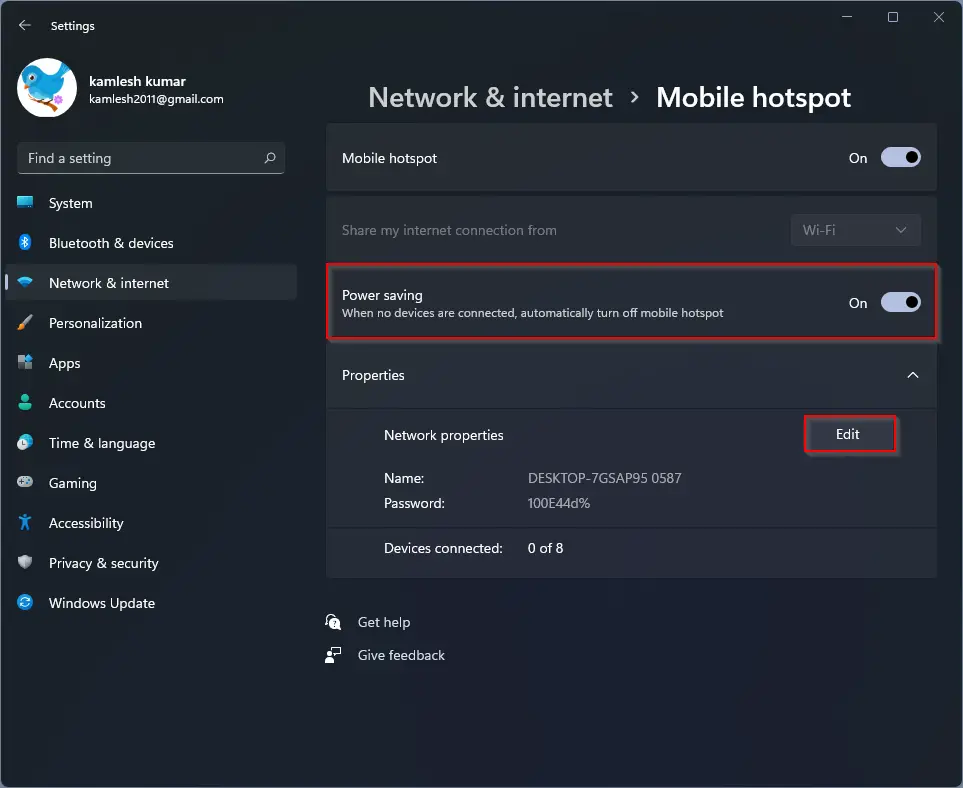 Step 4. On the "Edit network info" pop-up window, change the "Network name" according to your choice. Your PC will use this network name to broadcast WiFi SSID. Now set a strong Network password and then click on the Save button.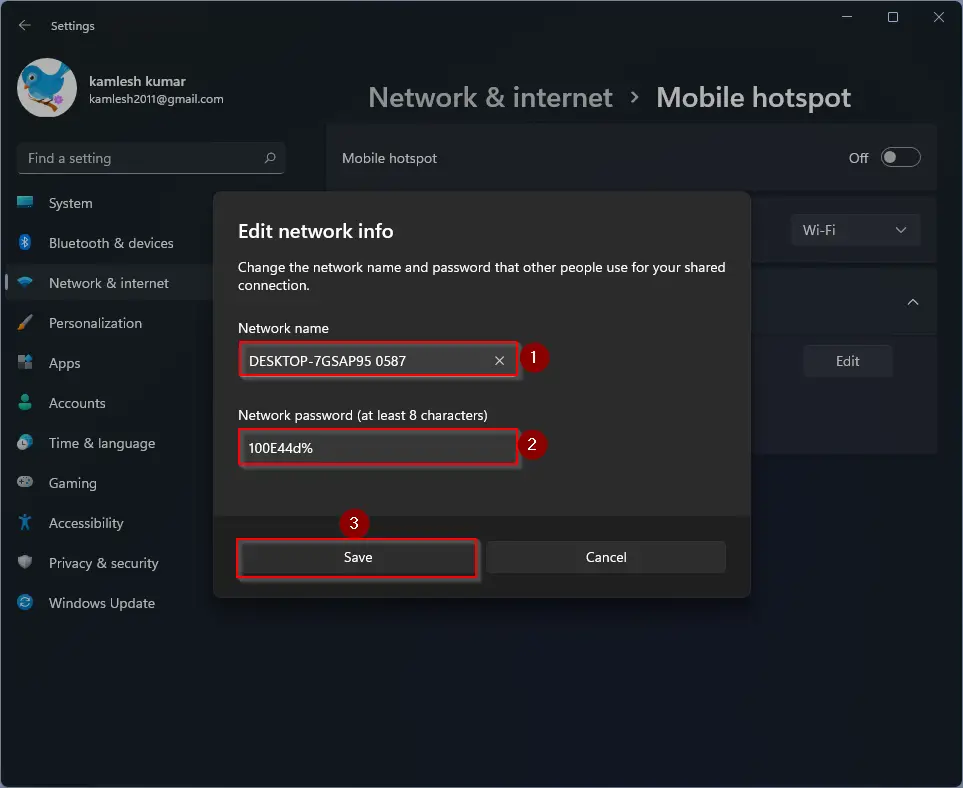 Now all the settings have been configured, and you are ready to share its internet connection with any other WiFi-enabled device. Turn On the WiFi on your WiFi-enabled device on which you would like to browse the internet. On the list, click on the SSID name that you have configured on your PC. Input the password and then enjoy the internet.