Merging two or more Word documents is easy. You can simply copy and paste one document into another. This method is relatively easy and good when you have small documents. But, if you have several large documents to merge, there are chances for copying and pasting mistakes.
Microsoft has provided a far easier method to insert your documents as objects. You can use this method in all modern versions of Microsoft Word apps.
In this gearupwindows article, you will learn to merge Word documents.
How to Combine Word Documents?
To get the best results and less confusion, create a new Word document and name that to Master. Next, rename other documents in sequence, such as A, B, C, etc., or 1, 2, 3, etc. This will help you to recognize which document should come first and which should be the last.
Once done, proceed with these steps to combine them into one document:-
Step 1. Open the Master word file.
Step 2. Click on the Insert tab.
Step 3. Under the "Text" group, locate the Object button and click the downward-pointing arrow beside it.
Step 4. Select Text from File option in the drop-down list.
Step 5. When you're done, File Explorer will open. Select the files to be merged into the current document. You can press and hold Ctrl to select more than one document. At last, click the Insert button.
Note: By default, documents get merged in the order they appear in File Explorer.
Once you complete the above steps, you will find all your document contents have been merged into a new document, "Master," in my case. Other files will remain unchanged.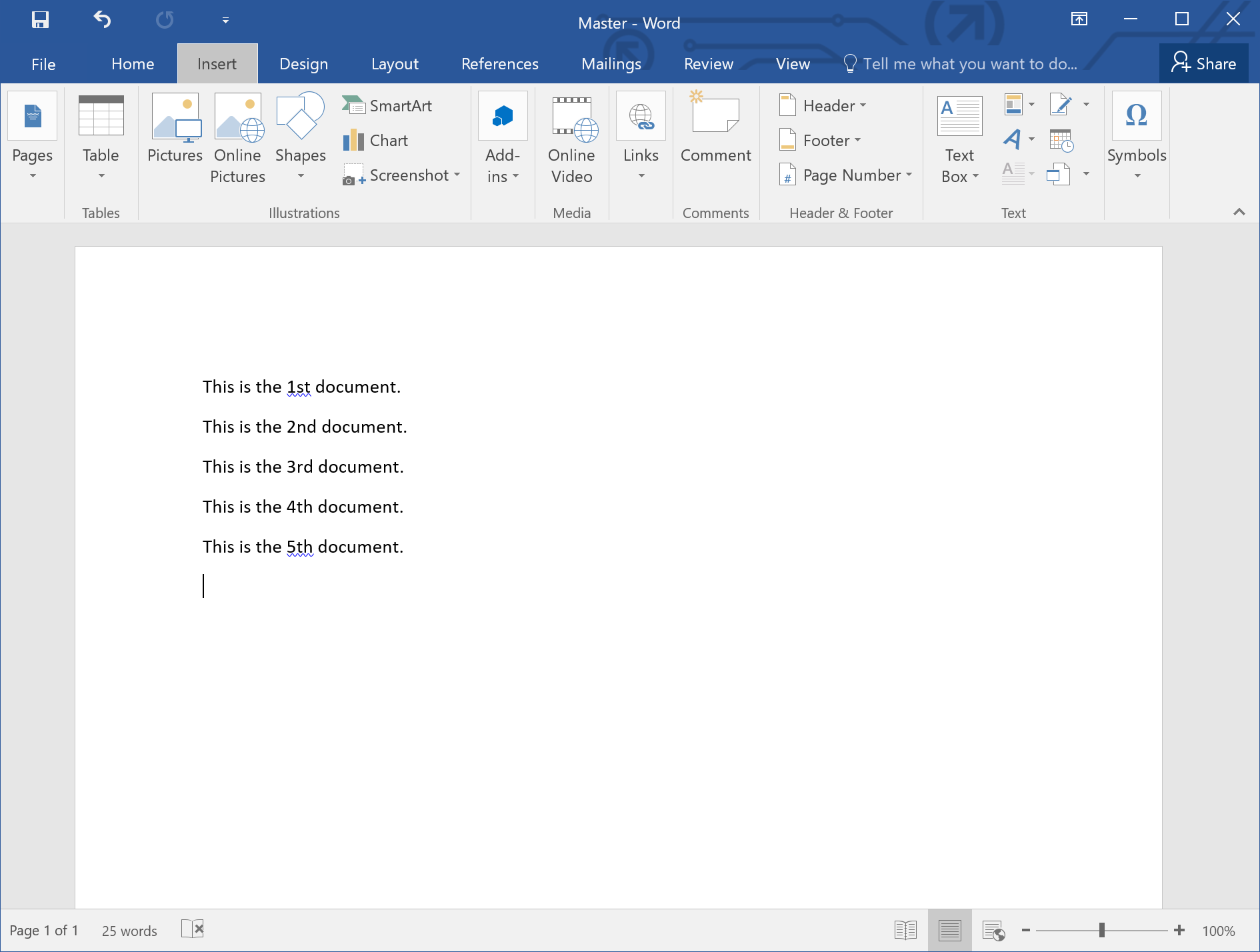 Once you merge the files, you should check your new document for formatting and other issues.