Windows 11 comes with a whole new design and a lot of features. The major change that has been done in Windows 11 is its taskbar. Microsoft has shifted the taskbar items, including the Start button, to the center of the taskbar. Even if you open the Start menu, it remains in the center of the screen near the taskbar.
While most Windows users are happy with these changes, a few like me may feel unhappy. From the starting of Windows till Windows 10, we all had seen left-aligned start menu and taskbar items. A sudden change may distract a few work experience; hence they may want to change it to the original position.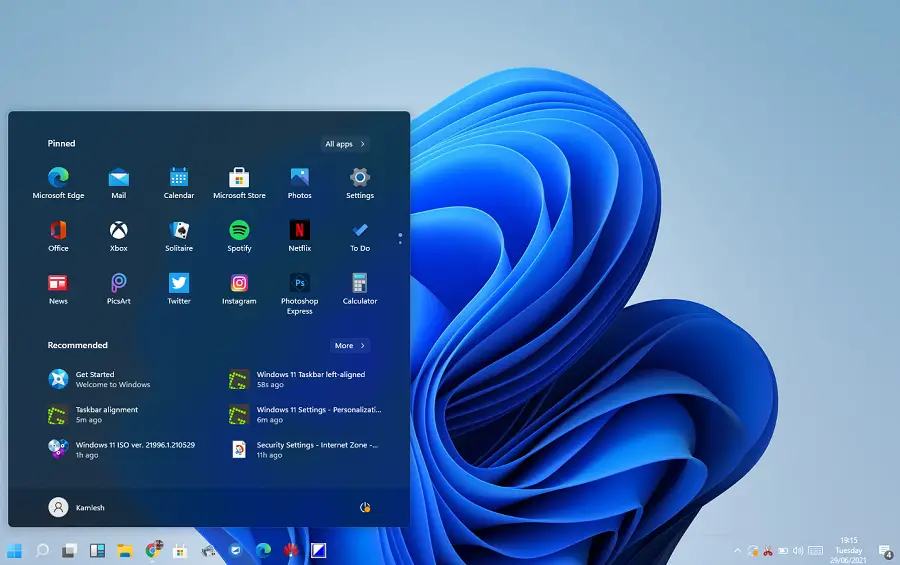 Although center-aligned taskbar icons feel like Apple's Mac, all will not like this change and may want to switch back to Windows 10 taskbar and Start button. If you are addicted to Windows 10-like Start menu and taskbar items and prefer to move all taskbar icons to the left side, this gearupwindows will help you do that.
Microsoft has aligned the taskbar icons to the center, but they have provided an option to move to the left side. This means there is no need to take the help of a third-party tool to shift all taskbar items to the left side of the taskbar. To move the taskbar items to the left side on Windows 11, you need to take the help of the settings app.
How do I Align Taskbar Items to the Left in Windows 11?
Step 1. Open the Settings app by pressing the Windows + I keys simultaneously from the keyboard.
Step 2. In the Windows Settings, click the Personalization category from the left sidebar.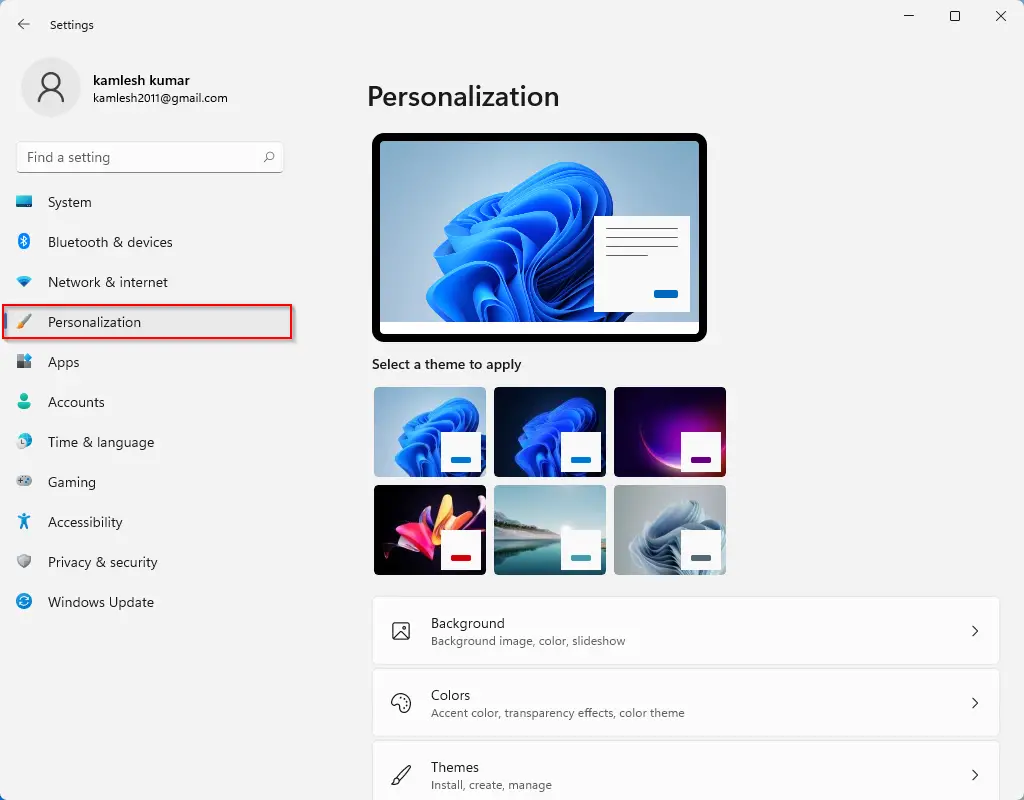 Step 3. Select the Taskbar tab on the right side of the Personalization settings page.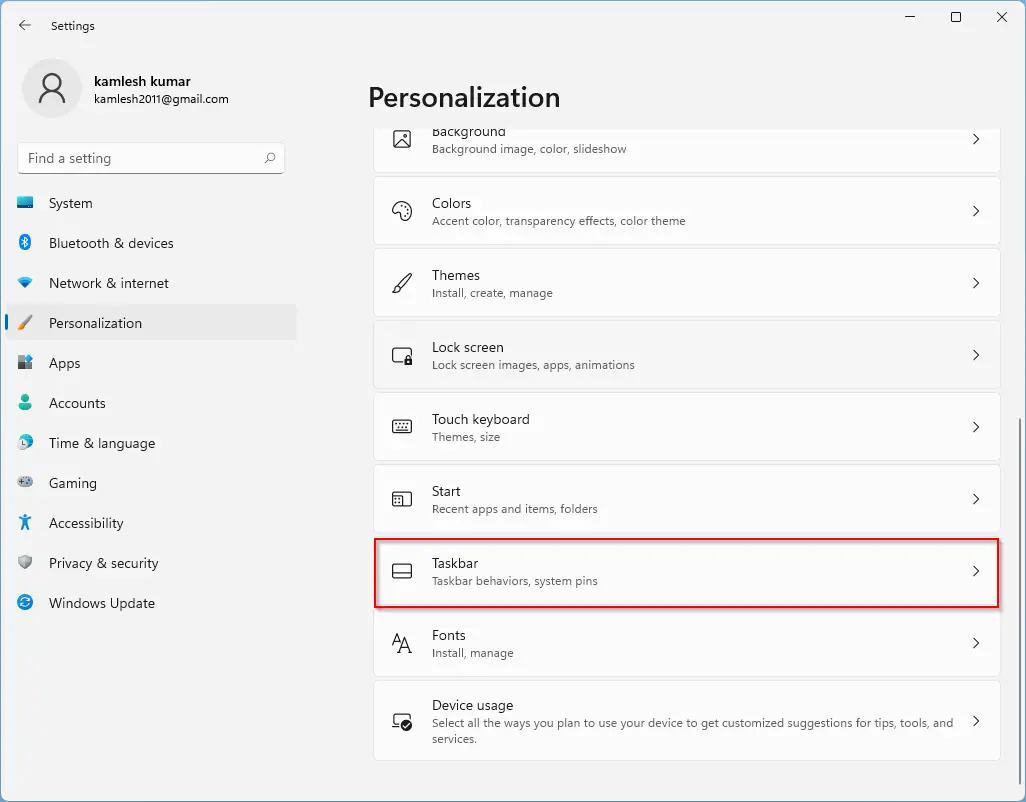 Step 4. Click the Taskbar behaviors to expand it.
Step 5. Select the Left option from the dropdown menu of "Taskbar alignment."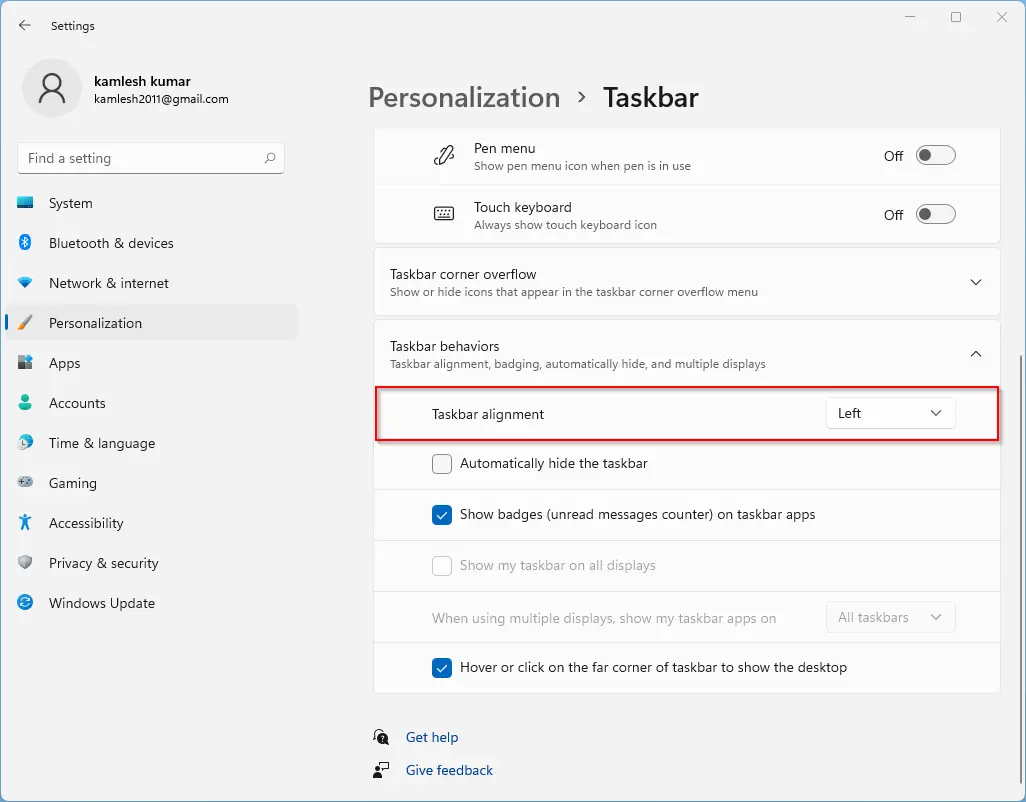 That's all. All the icons, including the Start button on the Windows 11 Taskbar, will move to the left immediately. Also, when you click the Start button on the taskbar, it will open to the left side of the screen.
When you want to move the taskbar items to their original location (center aligned), repeat the above steps, and in step 5, select the Center option.
Also Read: