Internet Explorer is one of the oldest software in Windows operating systems that were introduced in 1995 along with Windows 95. Until 2013, it was the primary browser for every Windows operating system.
However, Microsoft changed its decision in 2015 and introduced a brand new browser, Edge. After presenting the Edge browser, Edge became the default browser in Windows 10, and Internet Explorer took the back seat.
However, on 15 June 2022, Microsoft discontinued the support for Internet Explorer, and it will no longer receive any updates. But, for older websites, the firm introduced IE mode in the Edge browser to make the websites backward compatible. Besides that, the firm made hidden the IE (Internet Explorer) in Windows 11. That means an average user can not find and access it. Also, when you directly launch it, it will automatically redirect you to Microsoft Edge.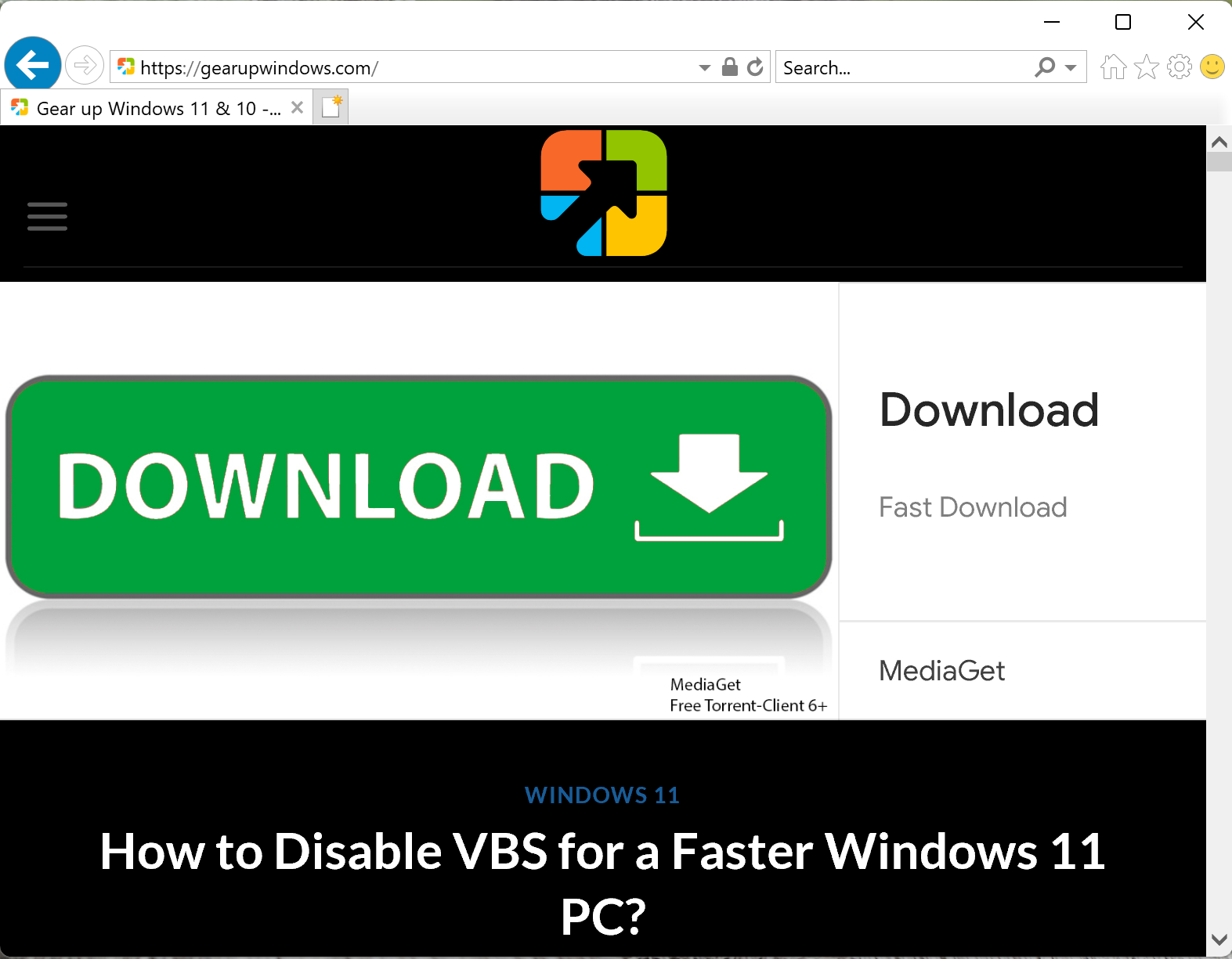 Due to some reason, if you really need to use Internet Explorer on Windows 11, this gearupwindows article will guide you in the correct direction. There are at least two methods to open Internet Explorer in Windows 11. We will review both these ways, and you can use either.
How to Open Internet Explorer in Windows 11 using Notepad?
Using a simple Notepad file, you can open and use Internet Explorer in Windows 11. Here is how to do it:-
Step 1. Open a Notepad file.
Step 2. In the Notepad file, copy and paste the following:-
CreateObject("InternetExplorer.Application").Visible=true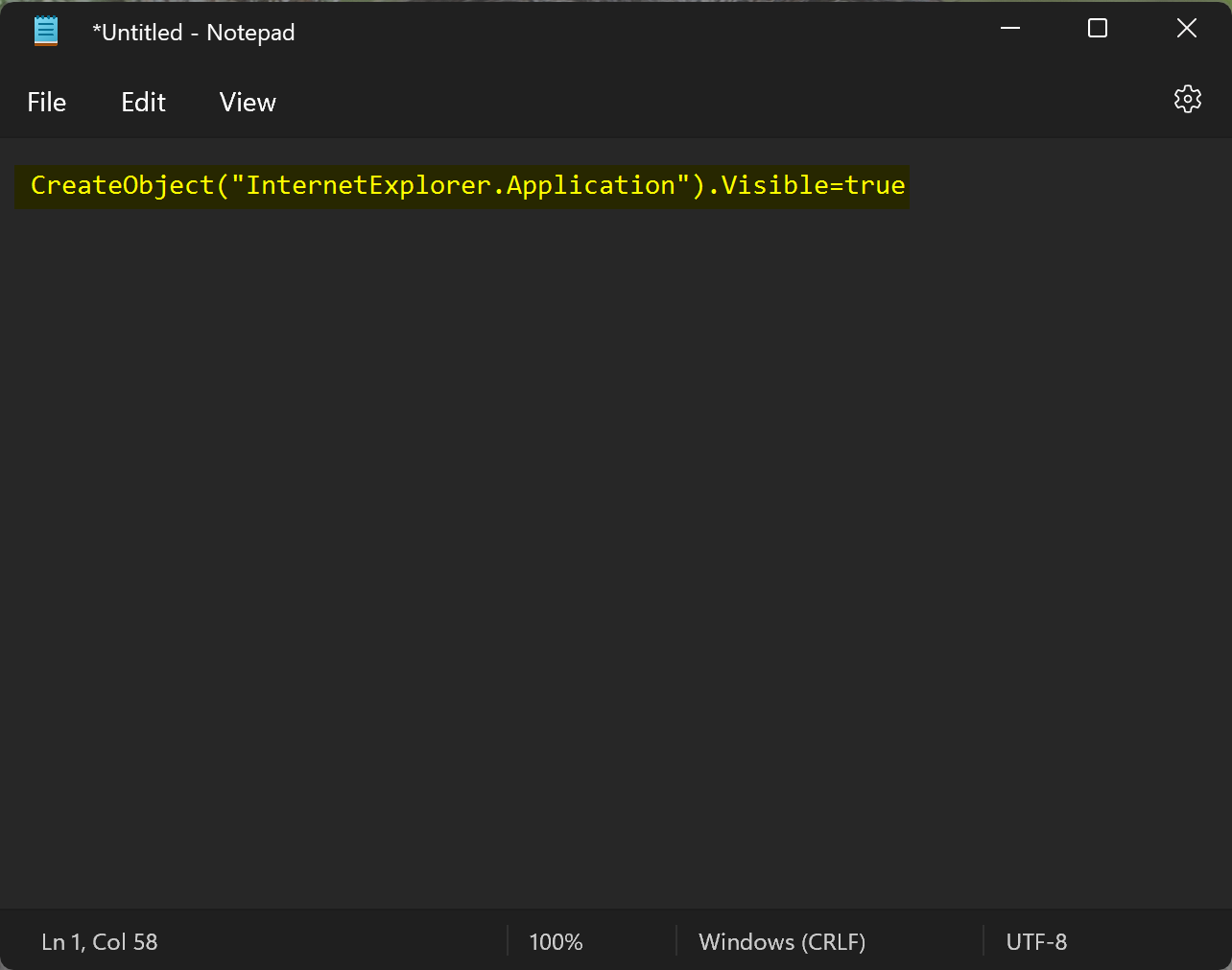 Step 3. Now, click on the File menu and select Save as option.
Step 4. Select a location you want to save your file, and name the file with the vbs extension, such as ie.vbs.
Step 5. Next, choose the All files option in the drop-down menu "Save as type."
Step 6. At last, hit the Save button.
The next time you want to access Internet Explorer, double-click on the VBS file you created.
How to Launch Internet Explorer in Windows 11 through Internet Options?
To open Internet Explorer in Windows 11 using Internet Options, use these steps:-
Step 1. Click on the Start or Search button and type Internet Options.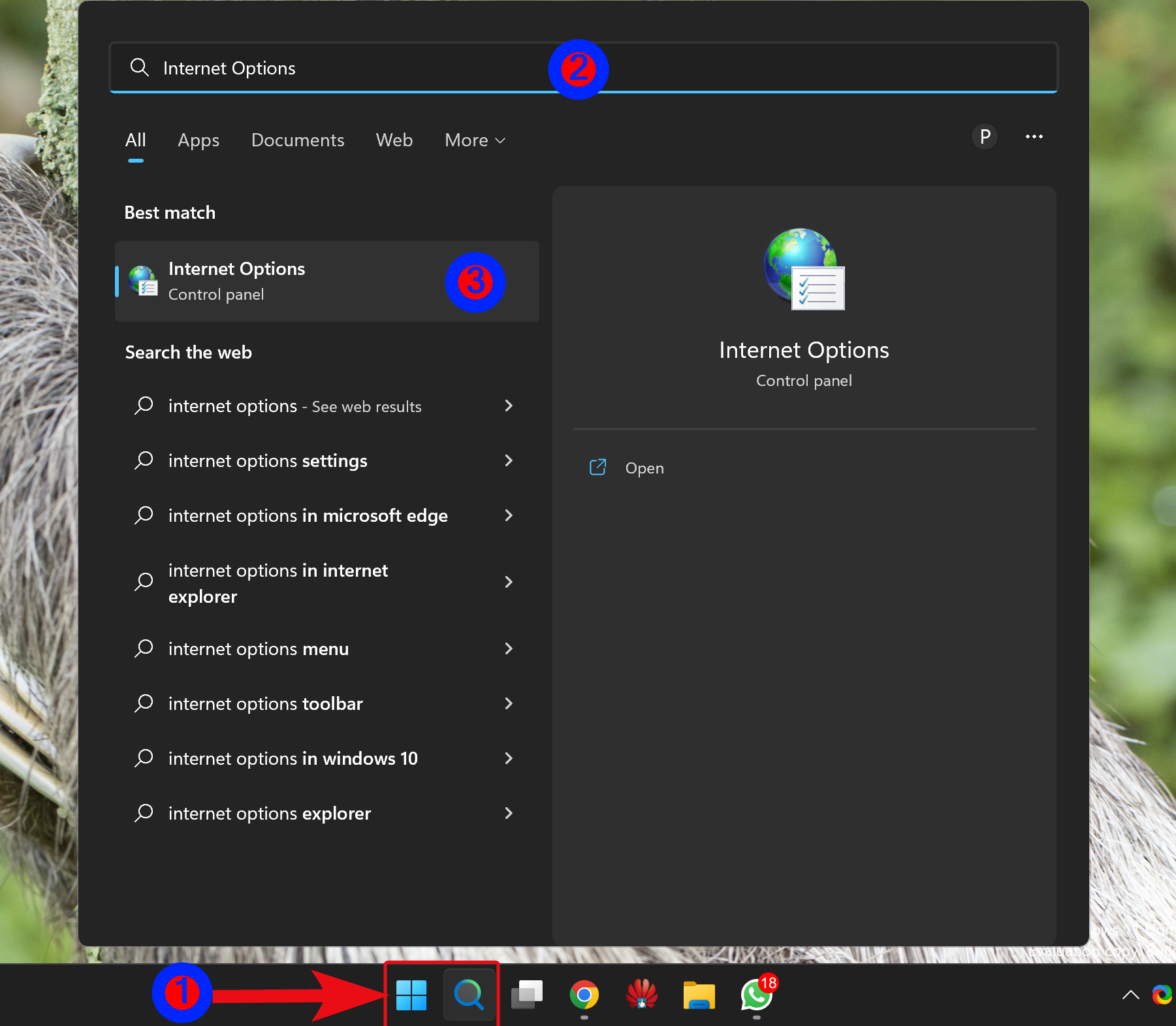 Step 2. In the available search results, click on the Internet Options.
Step 3. When you're done, the Internet Properties window will appear on the screen. Here, switch to the Programs tab.
Step 4. Click the Manage add-ons button under "Manage add-ons" section.
Step 5. Finally, click on the Learn more about toolbars and extensions to open Internet Explorer instantly.