Do you want to see the basic specs of your PC where Windows 11 is pre-installed? It is quite easy to see your PC's specifications, such as how much RAM is installed and what processor is using my computer. If your PC is running with Windows 11, you can quickly find the basic details from the Settings app. You don't have to go through long steps to find the basic details you might prefer to see.
How to See PC's Specs on Windows 11 using Settings app?
To quickly find out Windows 11 PC specifications, do the following:-
Step 1. Press Windows + I keys simultaneously from the keyboard to open the Settings app on Windows 11. Alternatively, right-click on the Start button on the taskbar and select the Settings option.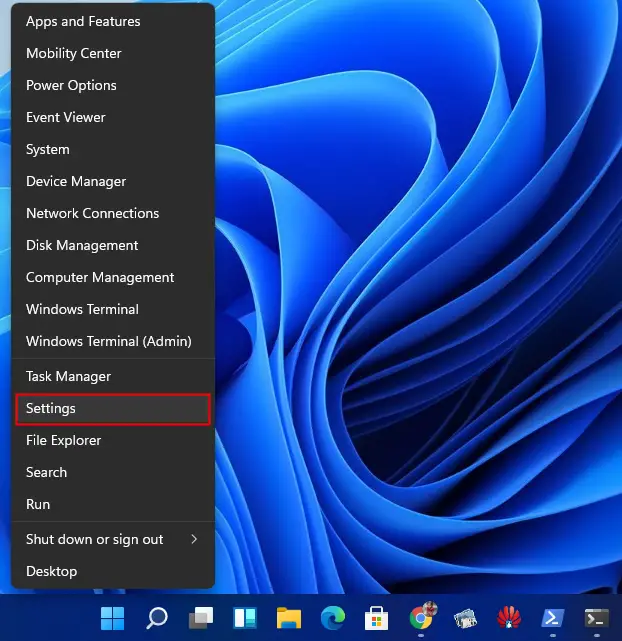 Step 2. Click on the System category from the left sidebar in the Windows Settings.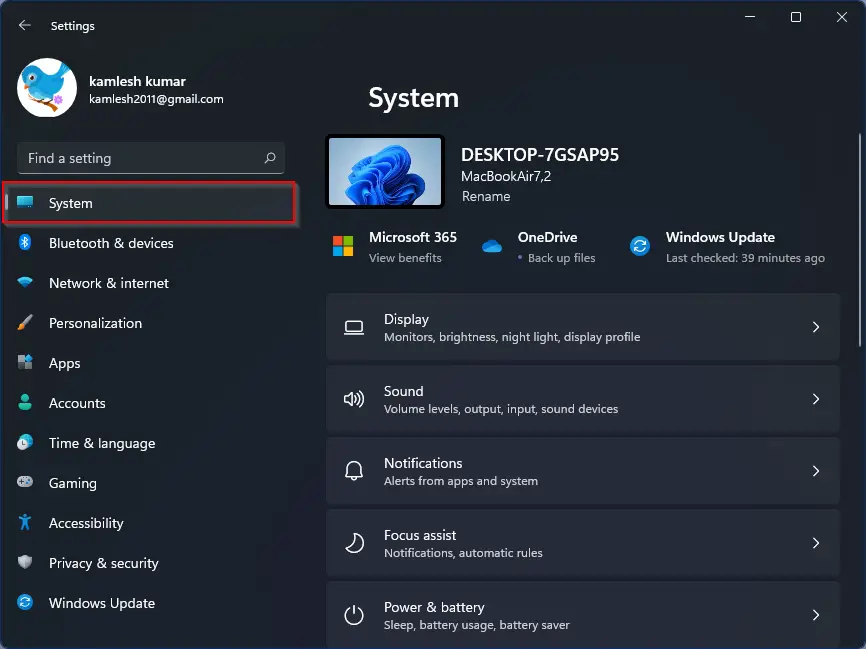 Step 3. On the right-side pane of System, scroll down to the bottom and click on the About.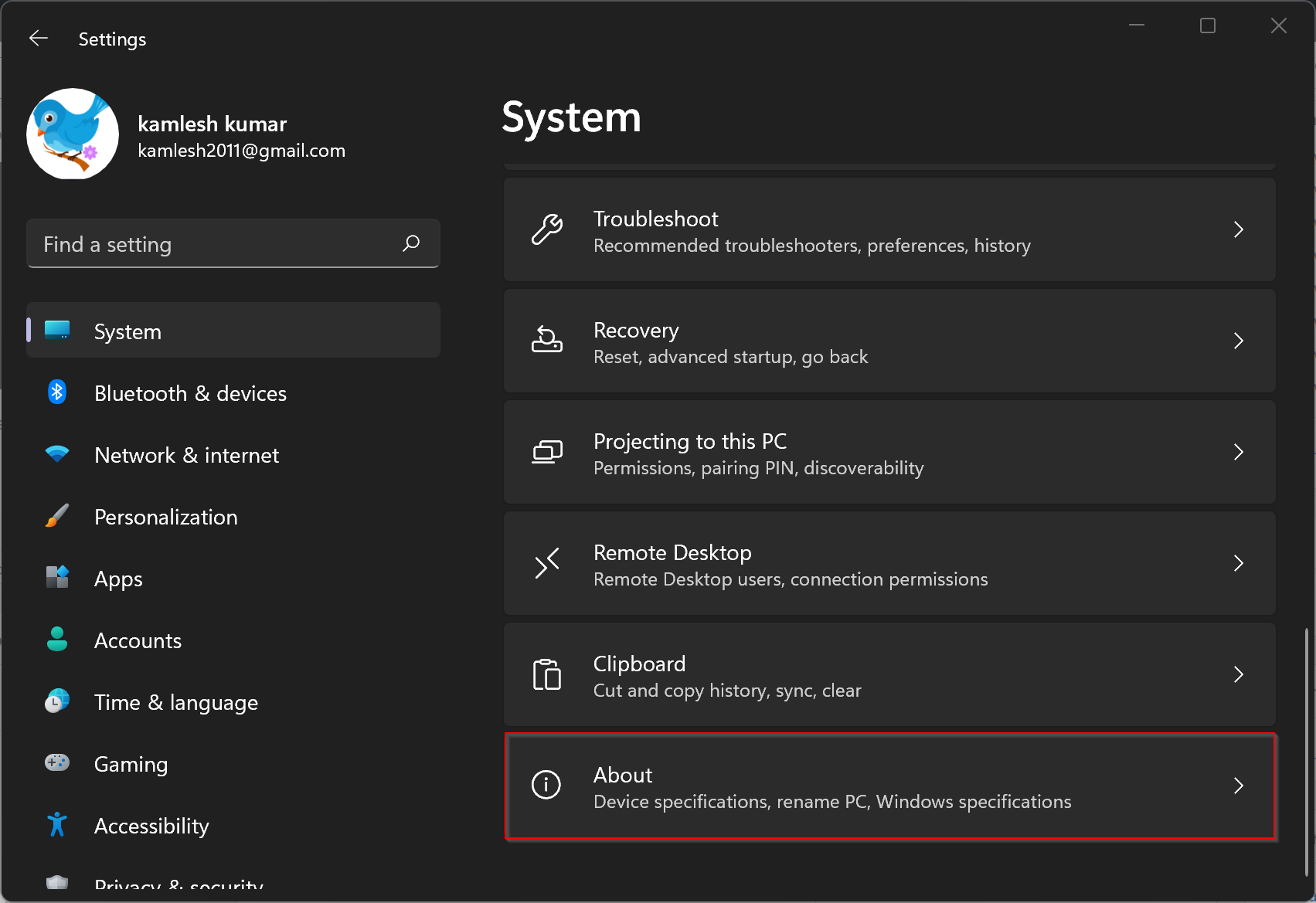 Step 4. That's it. Stop here. Under the Device specifications section, basic specs are available. If you wish to share with someone else, then click on the Copy button. Now, you can paste the copied details into a notepad or somewhere else that you wish.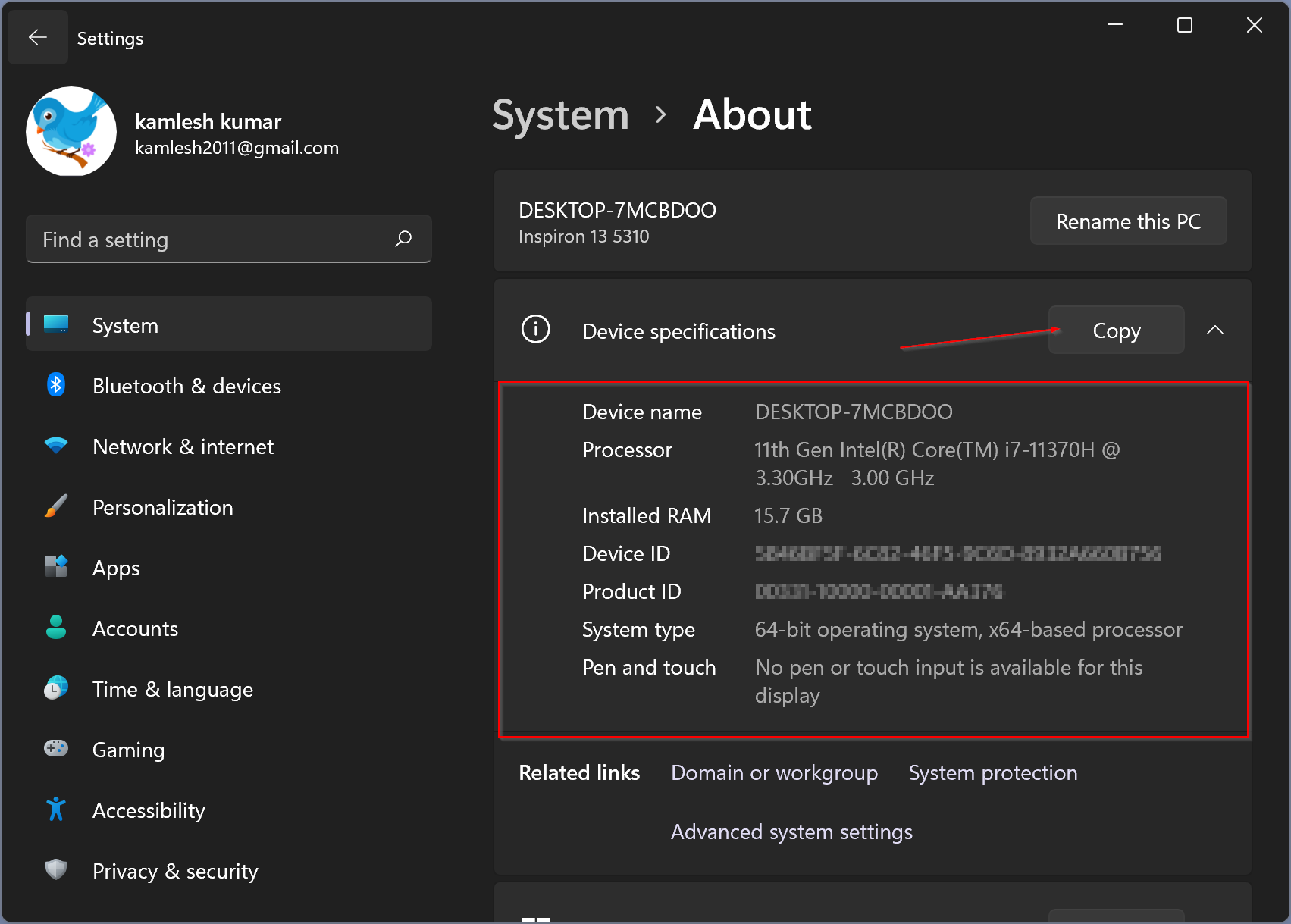 If you want to see what kind of CPU your Windows 11 PC uses, look for the "Processor" option. To find out how much memory (RAM) is in your PC, see next to the "Installed RAM" option.
To see more details about your computer, you need to download a small tool, called Speccy. Using Speccy, you can quickly find the details of your PC in detail.
How to View PC's Specifications on Windows 11 through System Information?
To see all the hardware specs of the computer, you can use System Information's built-in application. Here is how to do it?
Step 1. Press Windows + R keys to open the Run command box.
Step 2. In the Run box, type msinfo32 and press Enter key from the keyboard to open the System Information app.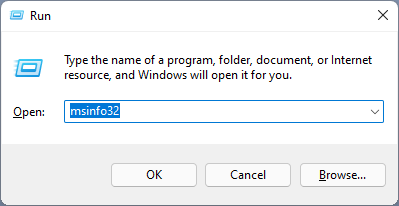 Step 3. In the left sidebar of the System Information window, click on the System Summary. On the right side of it, you can view all your PC's specifications, for instance, installed RAM, processor make & speed, system model, BIOS, and more.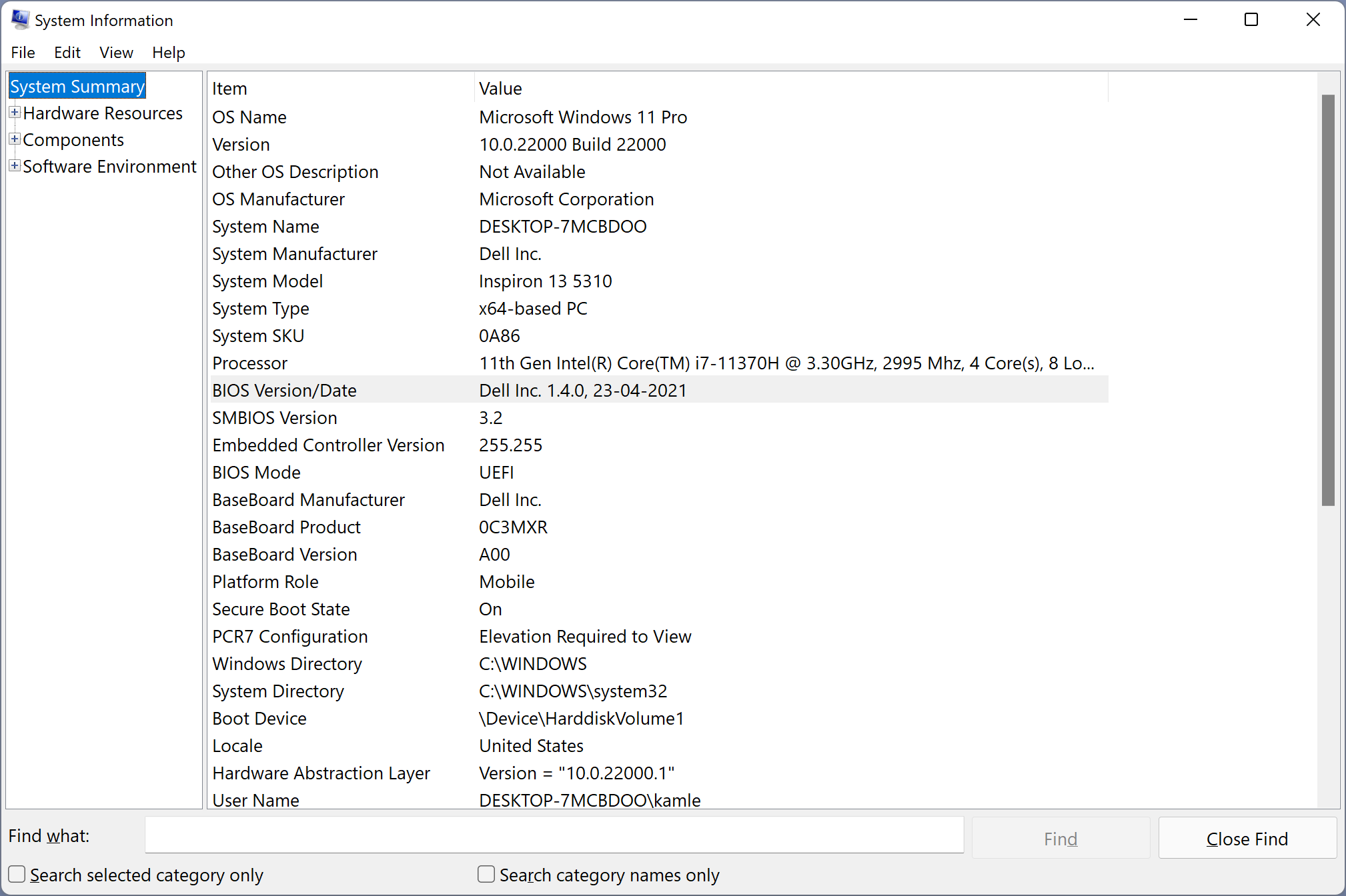 Also Read: 5 Ways to check PC's full specifications on Windows 10