Although you can change the Boot Configuration Data (BCD) with the help of the BCD editor (bcdedit.exe), only the command line option is available. While there are plenty of fantastic utility tools available to modify and customize Windows, a few good applications are available to modify boot configuration data. The EasyBCD tool comes with plenty of useful features, and it is the best software available for editing and repairing Boot Configuration Data (BCD). The only problem is that EasyBCD is free for personal use; and for commercial usage, you need to buy a license.
Those who are hunting for a free utility to use in the commercial environment can use Visual BCD Editor, an advanced GUI version of Windows command-line utility bcdedit. This is the first GUI application to implement full access to Windows 7/Vista BCD to view/modify Boot Configuration Data (BCD). Visual BCD automatically creates Windows 7/Vista/XP/VHD loaders and fixes dual startup.
Visual BCD Editor for Windows
Visual BCD Editor is a free application for changing the Boot Configuration Data (BCD). It allows users to repair BCD, boot sector & MBR, and even disk. In simple terms, you can use this tool to add new OS entries to the Startup boot menu easily, rename the entries from the Start menu, set the entry of the default Start menu, modify the expiry time of the default start menu. It easily creates and adds new Windows/Mac/Linux/VHD loaders.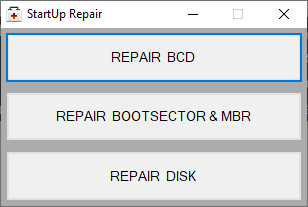 Visual BCD Editor comes with a utility called Startup Repair to troubleshoot multi-boot problems quickly. You can access them by clicking the Repair BCD button. Startup Repair can repair partition boot sector records, master boot records (MBR), and disk structures. All these tasks you can perform with a single click, and Visual BCD Editor will do the rest automatically without writing a single code in the Command prompt. If you are experiencing problems with startup, you should use it.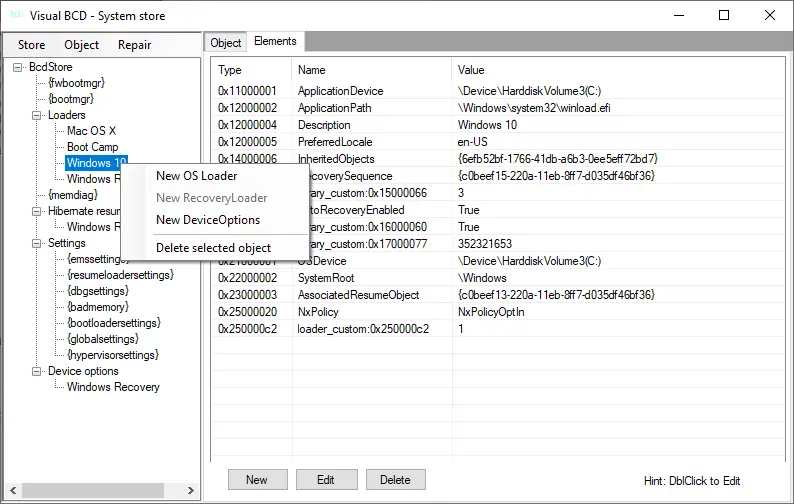 Too many puzzling options are also available in the Visual BCD Editor. It comes with a simple UI (User Interface) and a powerful tool with a decent set of functionality. Please be advised that EasyBCD and Visual BCD Editor is for experienced users only. We recommend creating a system restore point before you start playing with the startup entries.
Download Visual BCD Editor
If you are struggling with dual boot errors, download and repair them using the Visual BCD Editor.