By default, Windows 11 remembers the file type and only open them with supported applications. However, you can always try to open a file with any other program. When you associate a file type with a wrong application, you will not be able to open that file without actually knowing where you are wrong? The only solution is that reset or restore file types or apps associations using the settings app.
Let me see this in an example. Suppose you have several JPEG images on your PC. When you double-click on any, Windows will open it with Photos programs. But, if you need you can always right-click on that and select Open with > program name. That way, you can open any file with any application. The file will only open if the chosen application supports that.
File extension association is user profile-based. That means one user's default file associations will not be the same for all other users on your system. Each user has privileges to assign a specific type of file extension to a particular program. The same applies when you want to reset or restore Windows default file type associations. You need to sign in to every account on your computer and then restore default file associations.
How to Reset File Type Associations in Windows 11?
If you have erroneously assigned an app to open a specific file type, you can easily reset or restore the file type associations in Windows 11. To reset file type associations, do the following:-
Step 1. Open the Settings app by pressing Windows + I keys from the keyboard.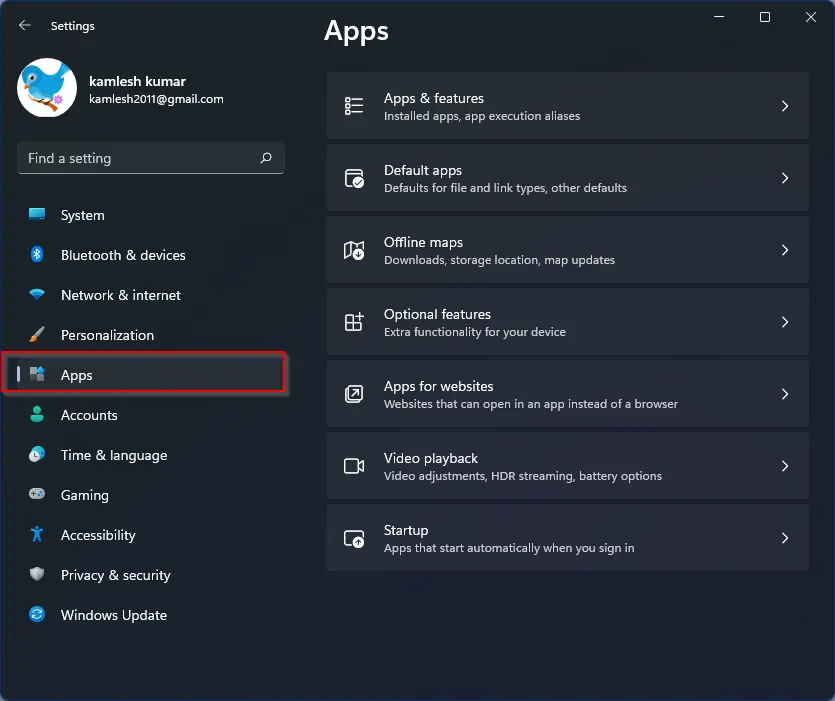 Step 2. When Windows Settings opens, select the Apps category from the left sidebar.
Step 3. In the right-side pane, click the Default apps tab.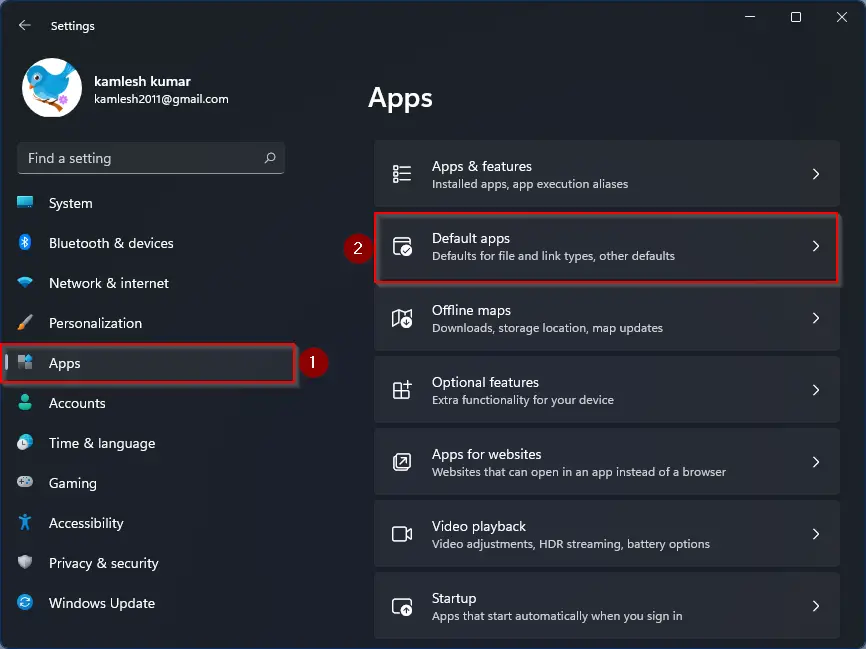 Step 4. While you're on the Default apps settings page, scroll down to the bottom of the screen and click the Reset button beside "Reset all default apps."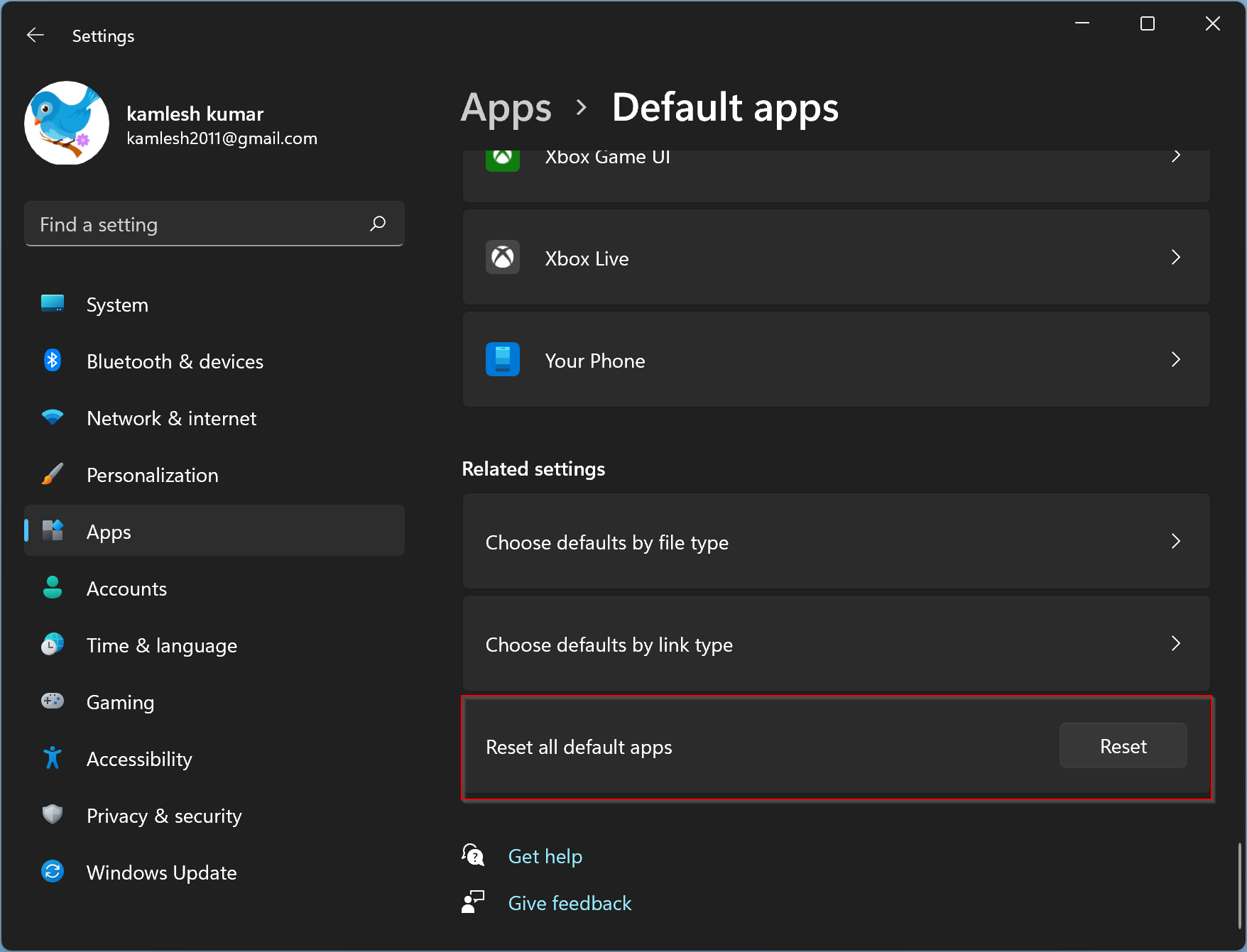 Step 5. When prompted with a message, "All change you've made will be reset to Microsoft recommended app defaults," click the OK button.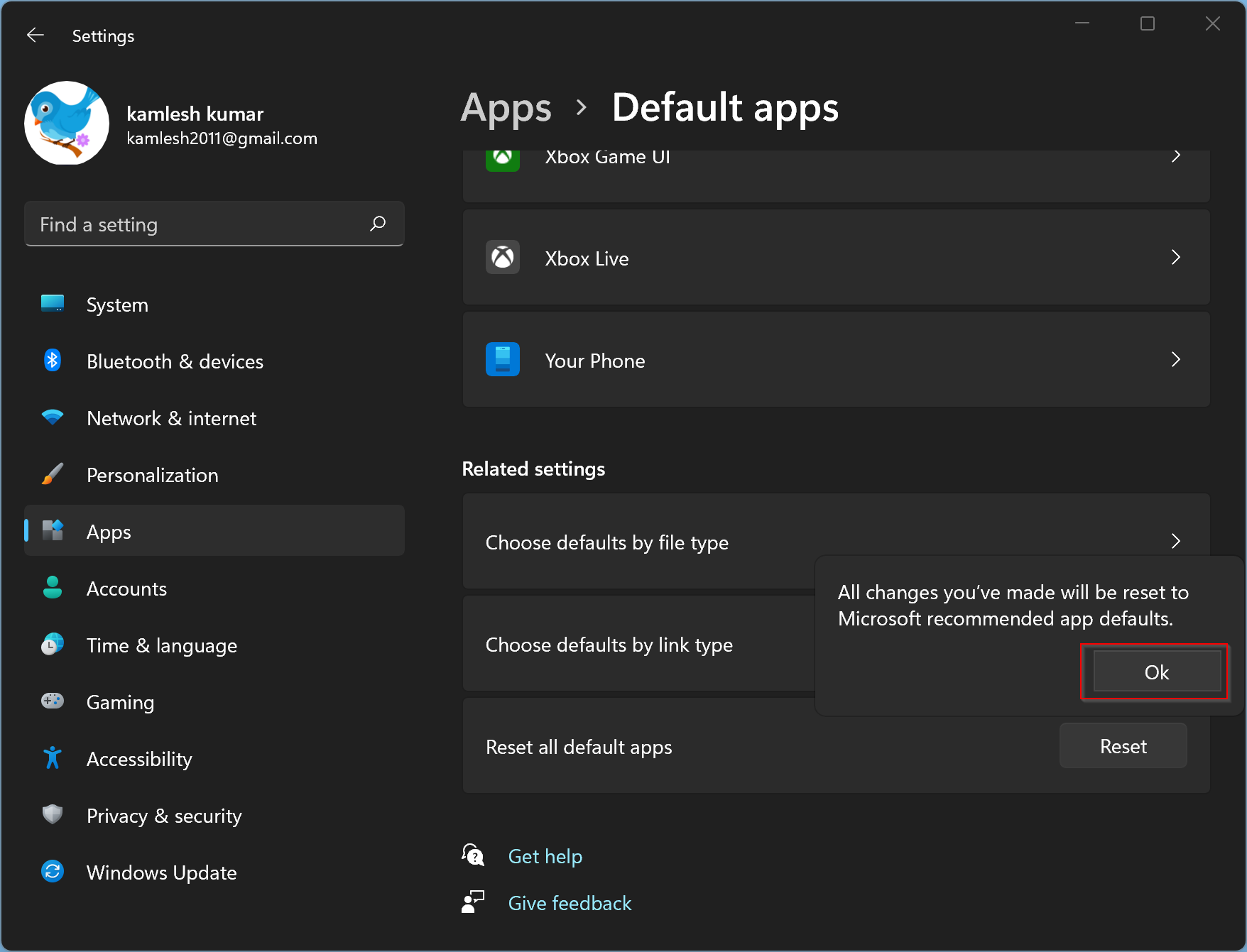 That's it. Factory default settings for file type associations are done on your Windows 11 computer. You are good to go.