When you are working on a Windows PC, you visit the different websites and provide the login credentials to prove your authenticated identity. Google Chrome browser prompts you to save the password. Once you save the password in the Google Chrome browser, you don't have to remember the password when you reaccess the same web page. Chrome browser auto-fills the username/email address and password for you, and it will automatically complete the sign-in field.
If you want to view your saved password for any reason, for instance, you want to use sign-in credentials on other browsers on your PC, and you don't remember your username/email address and password. In such cases, you can view the saved passwords and username/email address in Google Chrome. There is no need to use a third-party tool to view stored passwords in the Google Chrome browser.
There are a few ways to backup and restore saved passwords in the Google Chrome browser. If you only want to view the saved password and don't want to create a password file, this post will help you. This post will guide you with the steps that will allow you to view your saved passwords in Google Chrome.
How to view and manage saved passwords on Google Chrome?
To view and manage the saved passwords on the Google Chrome browser, perform the following steps:-
Step 1. Open the Chrome browser.
Step 2. Click on the Menu button (three dots) next to the user icon and select the Settings from the drop-down menu that appears.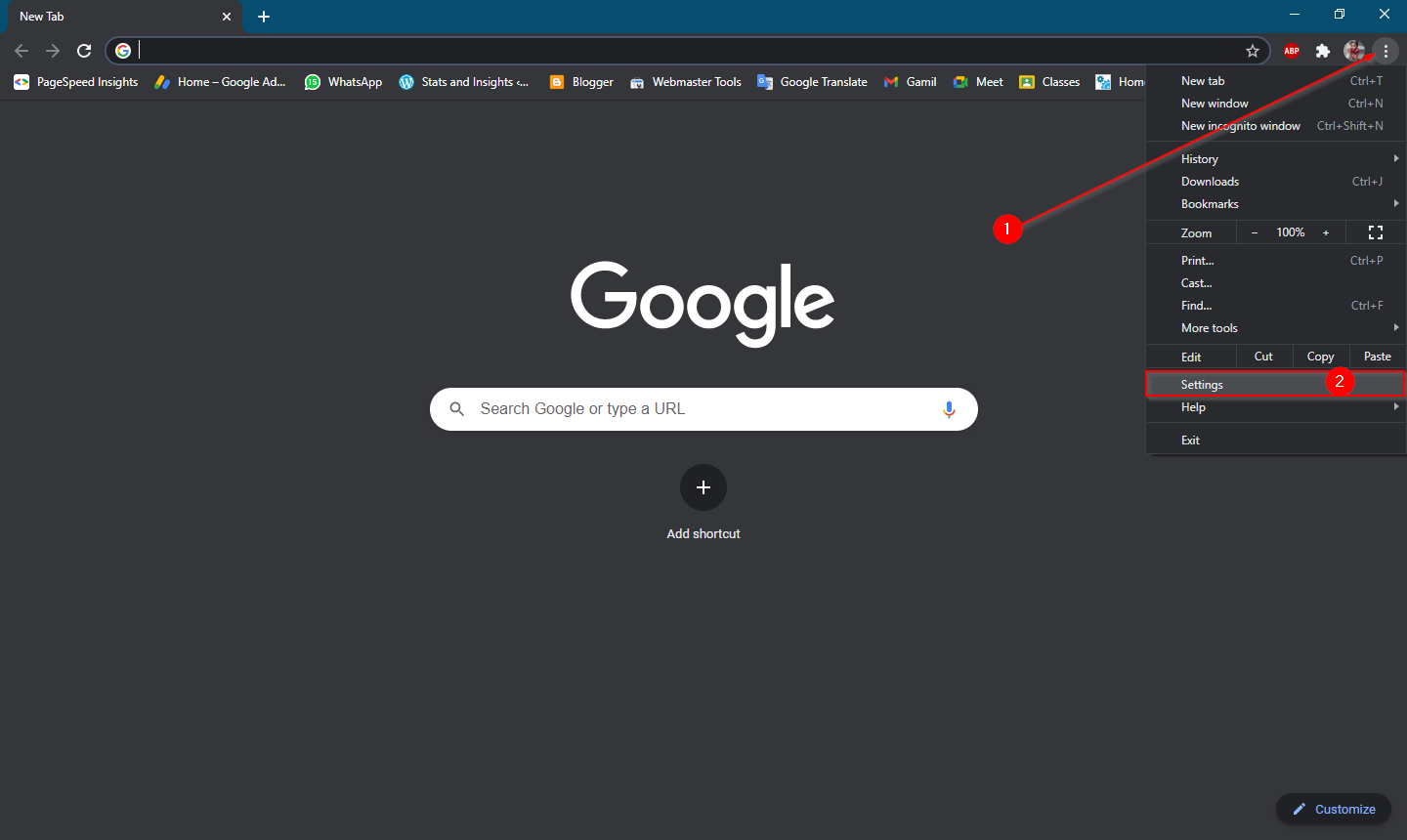 Step 3. Select the Autofill in the left side menu, and then click on the Passwords under the Autofill section.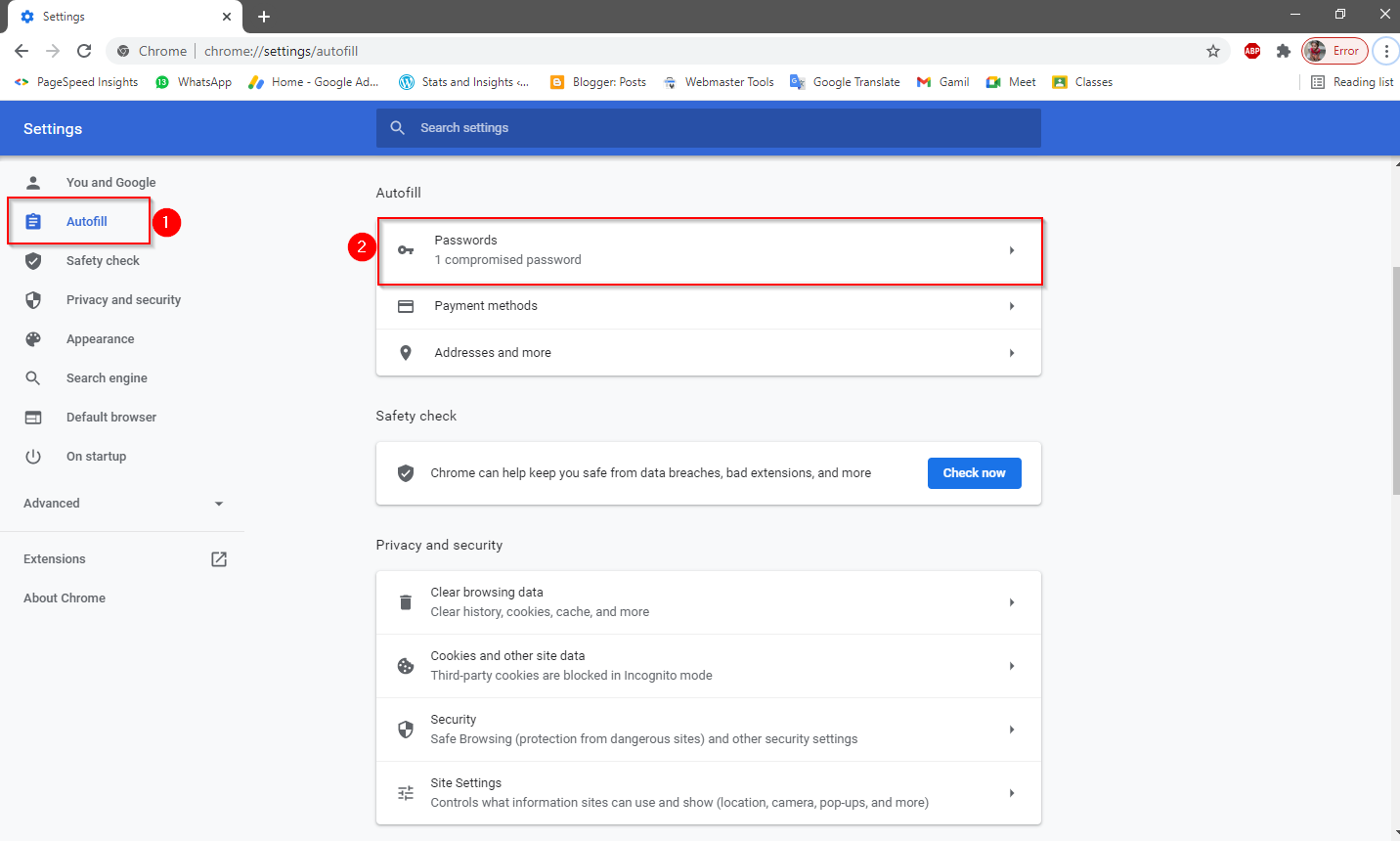 Step 4. In the "Saved Password" section, you can see a list of websites, usernames, and passwords which are stored in your Chrome browser.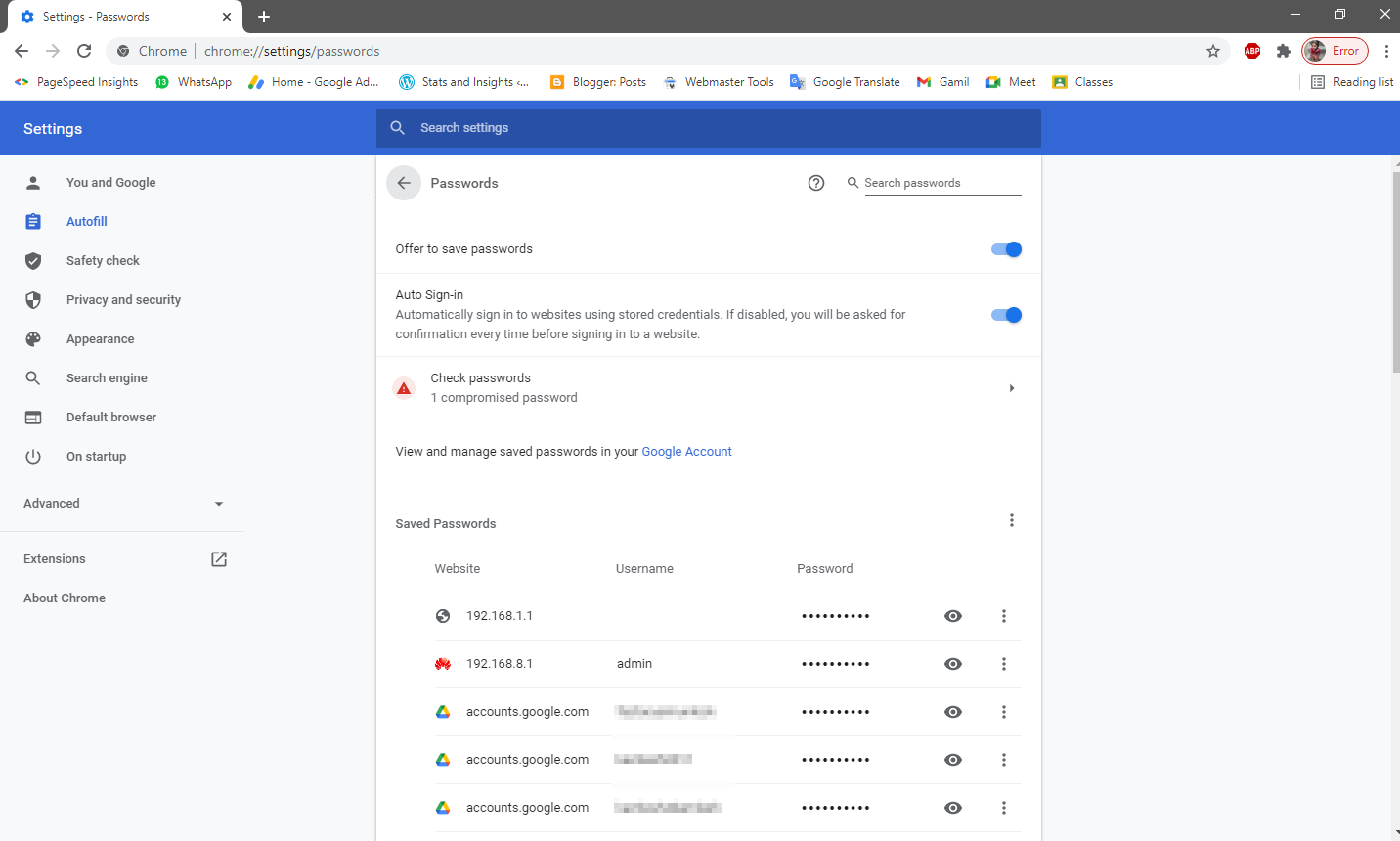 Step 5. Click the Eye-like icon after the username, and finally, you can view your saved password.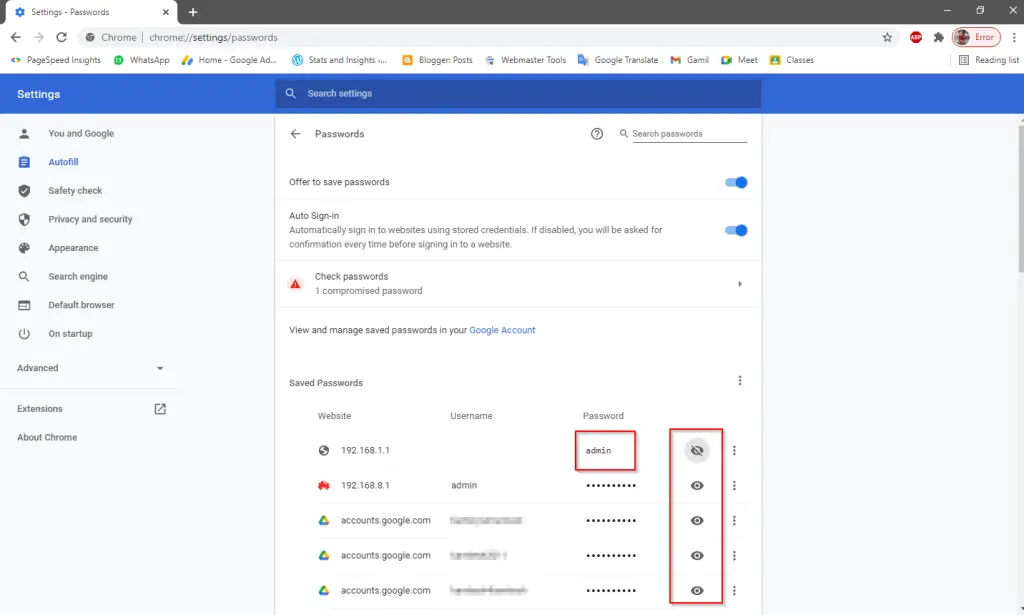 Note: For privacy purposes, your passwords always remain in a hidden state, so to view them, you have to click the icon. Once you click the Eye-like icon, it will prompt for current Windows login credentials. Once you apply the Windows login password, the password will be decrypted.
If you want to remove any stored password from your Google Chrome browser, click on the three vertical dots, select the Remove option.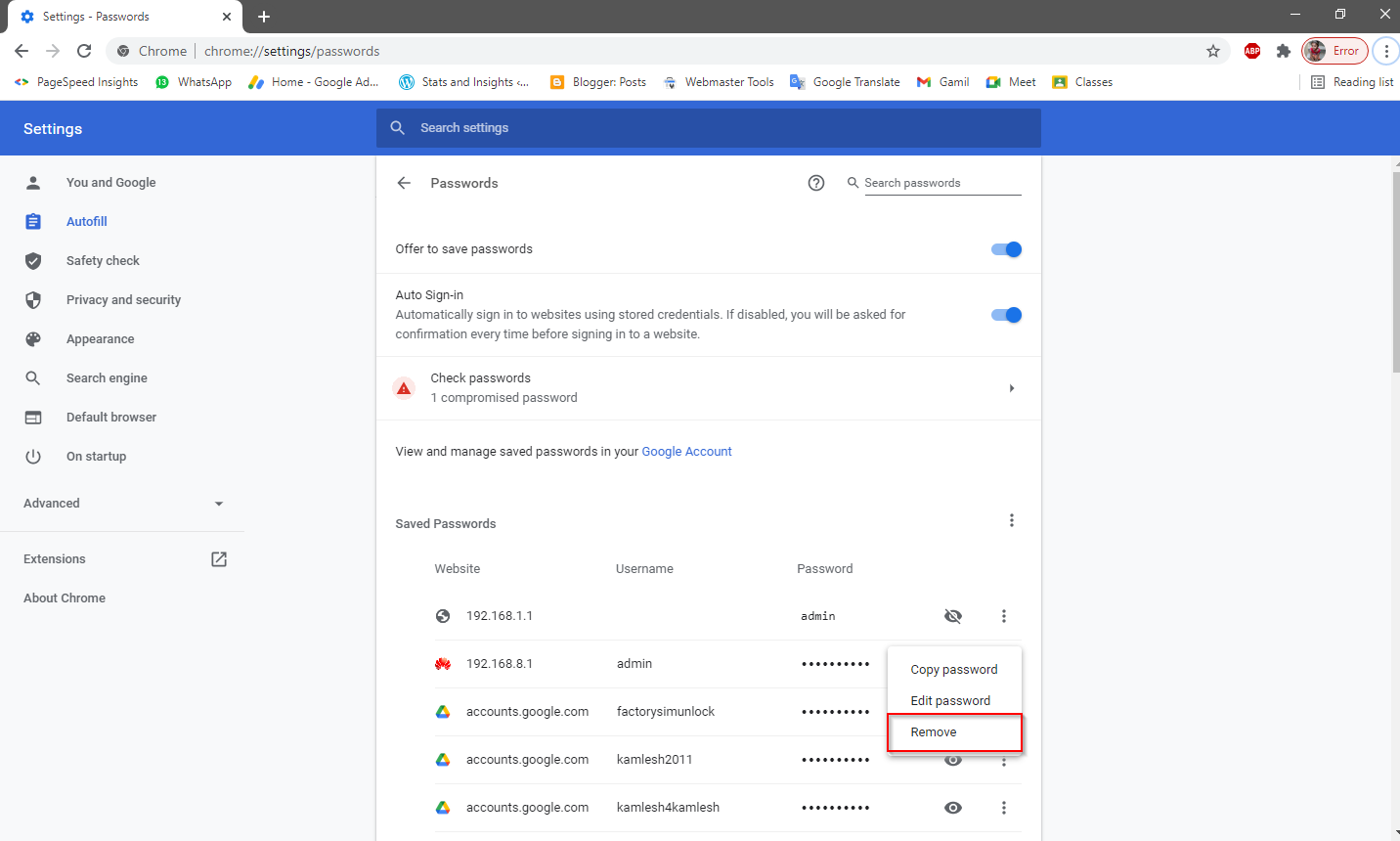 That's all!!!