Windows 11 allows you to quickly connect your Android phone to your PC using the Phone Link app so that you can seamlessly transfer content between your phone and Windows device. Using the Phone Link app, you can instantly access the Android apps installed on your mobile device from your PC. Apart from that, you can copy and paste content and configure notification banners.
If you have installed several apps on your phone, you might get a lot of notifications on your Windows 11 machine. In such a condition, you might want to configure the Phone Link app to get notifications from selected apps only.
If you are among those Windows 11 users who prefer to see a few notifications from the Phone Link app, this gearupwindows article will help you.
How to Choose which Android Phone Apps show Notifications in the Phone Link app in Windows 11?
To get the notifications from the selected Android app in Windows 11, do the following:-
Step 1. First, open the Phone Link app on your Windows 11 machine.
Step 2. Next, click the Settings icon on the top right corner of the app.
Step 3. Then, select Features.
Step 4. After that, click the link Choose which apps I get notifications from.
Step 5. Next, click the link Show all to view all installed apps on your Android phone.
Step 6. Finally, turn the toggle switch to On or Off beside the app to allow or disallow showing notifications on your computer.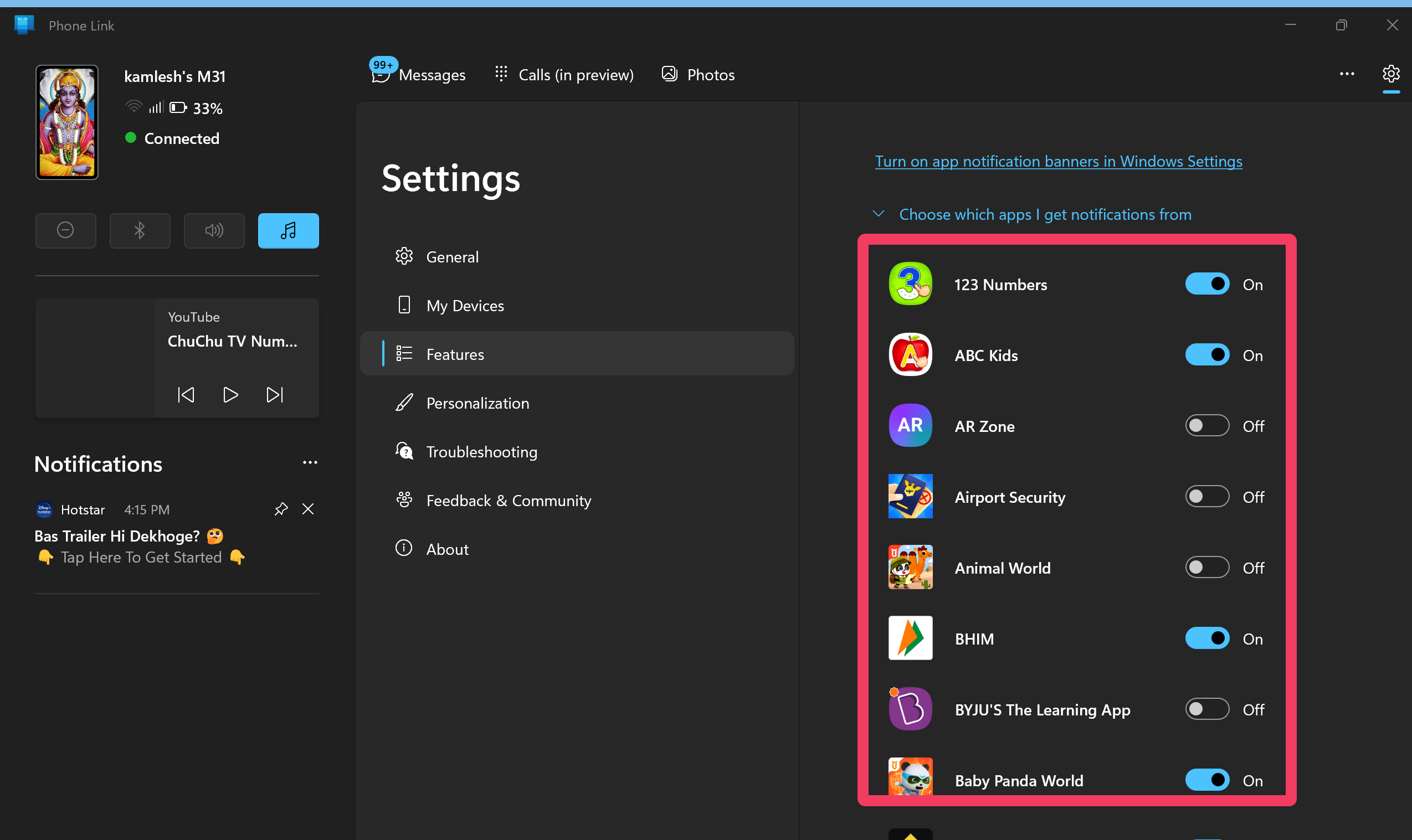 Once you complete the above steps, Windows 11 will show the notifications for your selected apps only depending on the Phone Link configuration.