Windows 11 has limited options to customize the taskbar, such as you can't drop an application to the taskbar to Pin it. Similarly, Windows 11 Taskbar is locked by default, and you can't move it to any location on your screen as you wish. Likewise, you can't move the taskbar to a vertical position if you need. It's challenging to customize the taskbar as per their preferences.
Earlier, we had introduced Linkbar, which comes with many features; however, in this gearupwindows article, I will introduce another freeware tool that is known as StartAllBack.
StartAllBack for Windows 11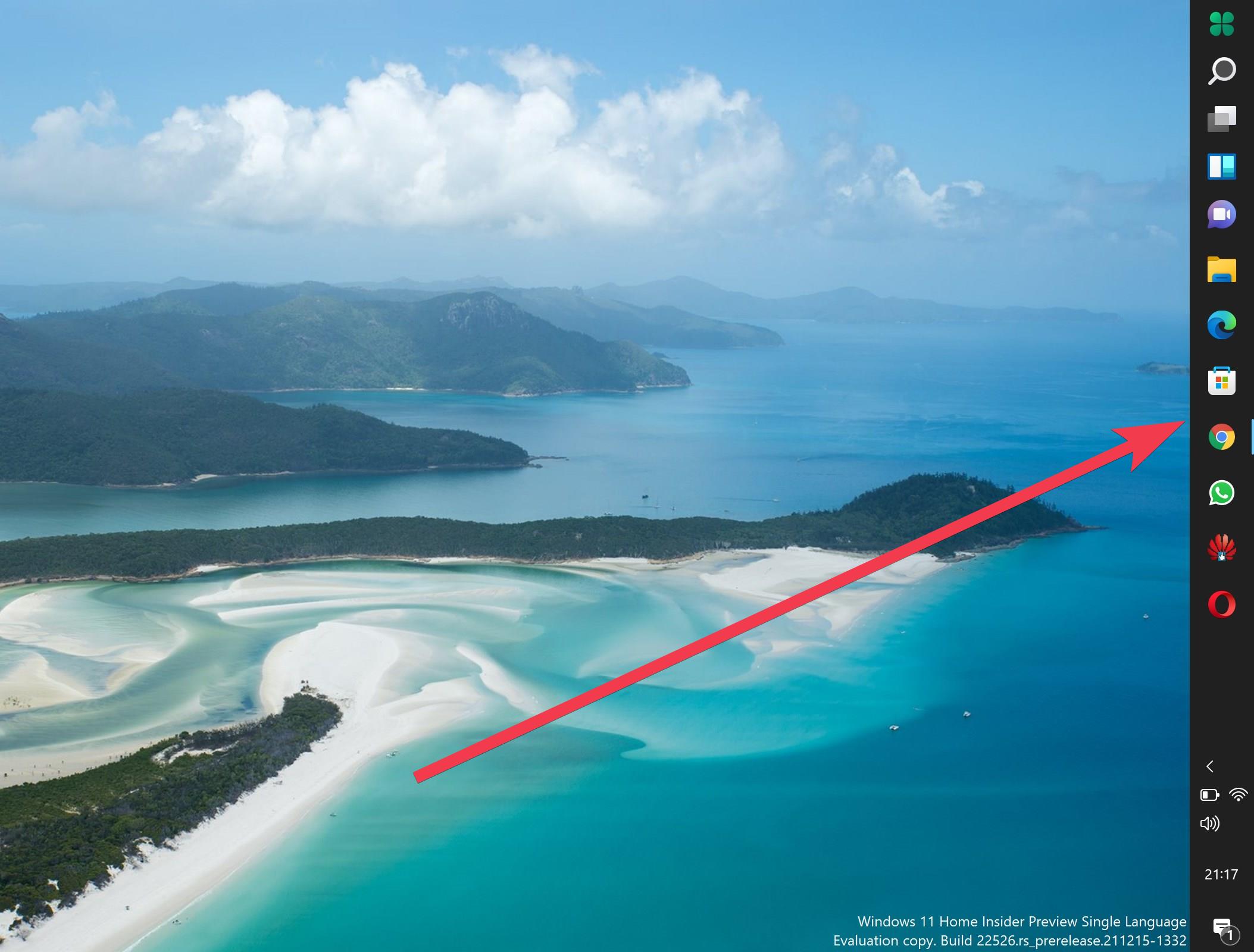 StartAllBack is a freeware application that allows you to move your taskbar to the right side of the screen. Apart from that, plenty of other customizations are possible, which we will see in this post.
Main features of StartAllBack
Restore and improve the taskbar
Show labels on task icons.
Adjust icon size and margins.
Move the taskbar to the top, left, or right edges.
Drag and drop stuff onto the taskbar.
Center task icons, but keep the Start button on the left.
Split into segments, use dynamic translucency.
Separate corner icons with Windows 7/10 UI.
Restore and improve File Explorer and Control Panel
Ribbon and Command Bar revamped with translucent effects.
Details pane on the bottom.
Old search box (the one which works).
Dark mode support for more dialogs.
Restore and improve context menus
All new look with rounded acrylic menus.
Fast and responsive taskbar menus.
New fonts, better touch support.
Restore and enhance start menu
Launch apps and go to system places in one click.
Navigate dropdown menus like a boss.
Enjoy the fast and reliable search.
Lightweight styling and UI consistency
Enjoy Windows 7, Windows 10, and third-party taskbar and start menu styles.
Fix UI inconsistencies in Win32 apps.
Don't be blue: recolor UI in all windows apps.
Harmful resource usage: fewer RAM used, fewer processes started.
To use the StartAllBack, download it from its official website and install it on your Windows 11 machine. Once the download is completed, double-click on the StartAllBack executable file and click on Install for everyone or Install for me. When the User Account Control prompt, click on Yes and wait to complete the installation.
When StartAllBack is installed, you'll need to configure it. On the StartAllBack configuration wizard, select a theme: Proper 11, Kinda 10, or Remastered 7.
Once the configuration is done, close the StartAllBack wizard. Right-click on the Taskbar and uncheck the "Lock the taskbar" option.
That's it. Now you can move your taskbar to any position on your screen. To set it vertically on the right side of the monitor, click the taskbar, hold and drag it to the right side. Leave the cursor when you see the taskbar is vertically aligned.
Download StartAllBack
StartAllBack is an excellent program and offers a lot of customization. You can download it from its official website.