There may be a specific reason for you to show a hidden file or folder on Windows 10. For instance, a folder is bigger than its content, and you want to see why? You may also doubt that some viruses sit in some specific folder and want to review them manually. It may also happen that your friend or a family member has hidden some of the folders and wants to check them. There may be plenty of reasons for those you want to unhide the folders and files on your Windows 10 computer or laptop.
Let it be any reason; your purpose is going to solve by reading this post. In this article, we will see how to show hidden files and folders on Windows 10? This post will also help you further to hide specific folders on Windows 10 PC.
Step 1. To see the hidden files or folder on your Windows 10 computer, open the Windows Explorer by pressing Windows Logo + E keys simultaneously (Alternately, you can open "This PC" from the desktop shortcut or Start menu.).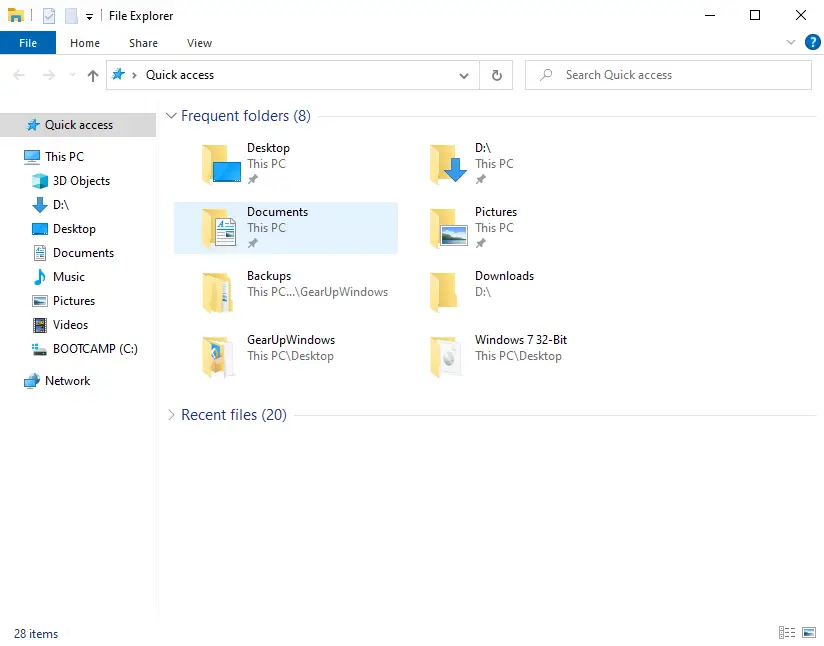 Step 2. From the "File Explorer" menus, click on theView tab.
Step 3. Check Hidden items under the View tab to show hidden files and folders.
Now all the hidden files and folders will be visible. The files or folders which are slightly transparent were hidden.
The first folder was hidden in the above image as it is slightly transparent, while the other two are normal.
How to hide a file or folder on a Windows 10 computer?
Step 1. Select a file or folder that you want to hide from others.
Step 2. Right-click on the selected file or folder, and select Properties.
Step 3. On the General Tab, check the Hidden checkbox.
Step 4. Click on the Apply and then OK button.
Now the selected file or folder will be hidden.
You can uncheck the "Hidden" option any time to make it visible. For your information, some of the system files remain hidden by default.