On Windows 10, the Clock icon appears in the bottom-right corner of the Taskbar to display the current time and date. On hovering the mouse cursor, it also shows the week's name, date, and year. By clicking on it, you can access the Windows calendar. Apart from this, you can easily adjust the date and time by right-clicking on it without opening the Settings app.
Although this information can be helpful, it is not for everyone since it can add unnecessary distraction to the workflow. Sometimes, we may want to hide the date and time from the Taskbar for other reasons. For example, when recording a video, giving a presentation, etc.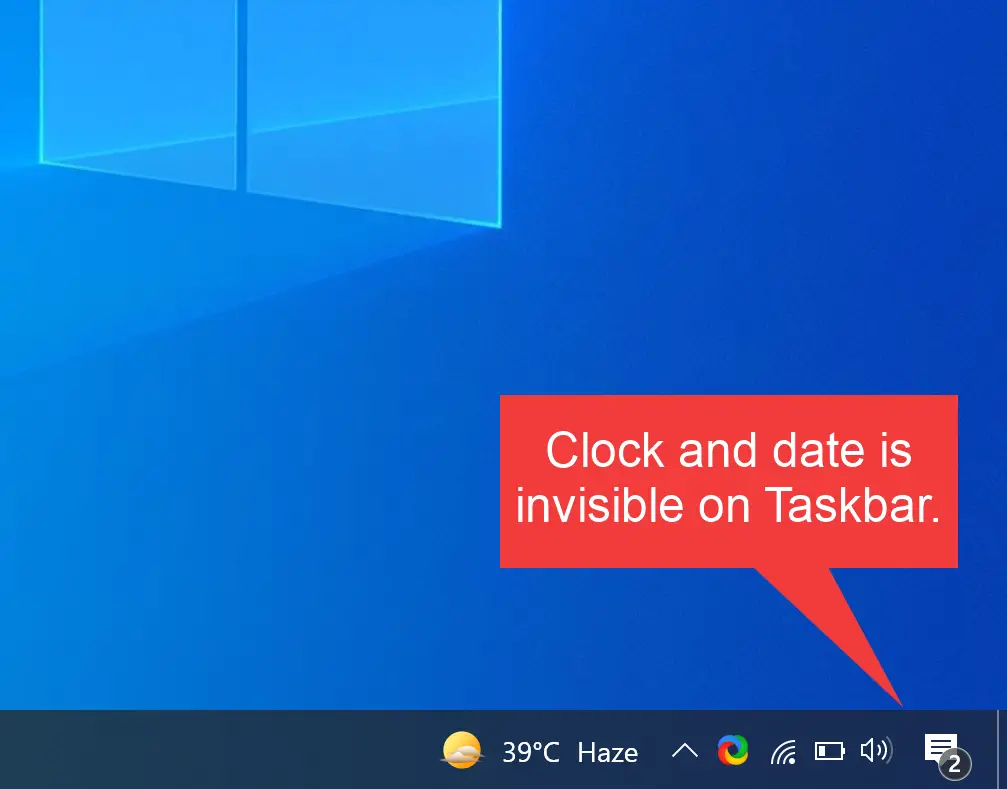 If this feature is not for you, Windows 10 includes an option to remove (or hide) the time and date from the Taskbar using the Settings app.
In this gearupwindows article, we will guide you to hide or unhide the clock and date from Windows 10 Taskbar.
How to Show or Hide Clock and Date from Taskbar in Windows 10?
To add or remove the date and clock from Windows 10 Taskbar, use the following steps:-
Step 1. First, open the Settings app.
Step 2. Then, click Personalization on Windows Settings.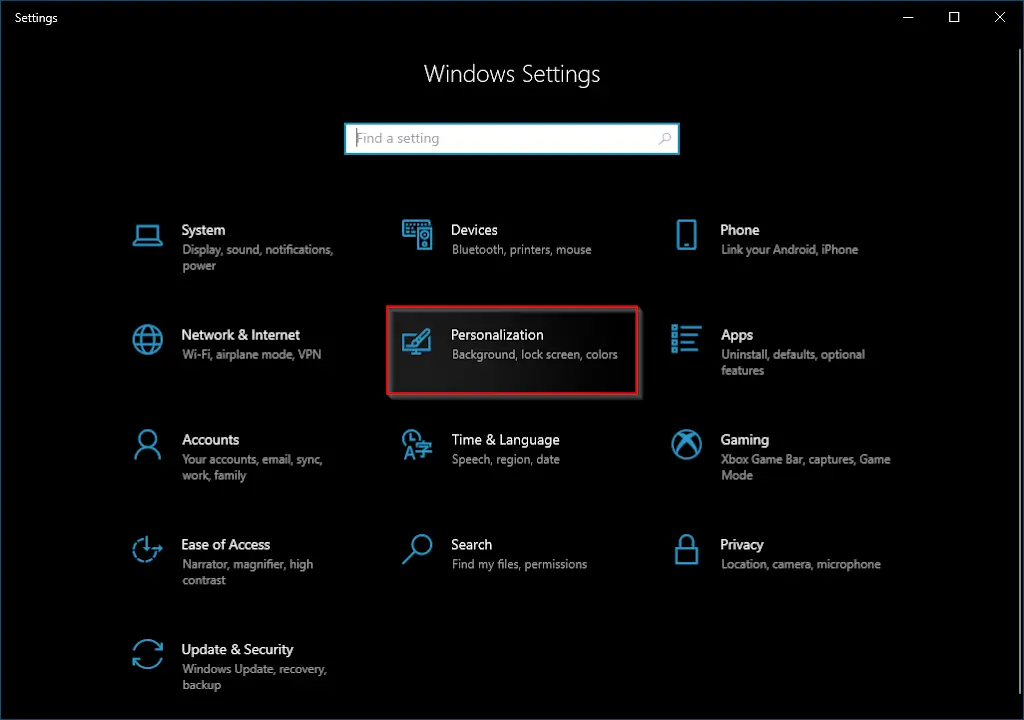 Step 3. After that, select the Taskbar option on the left side.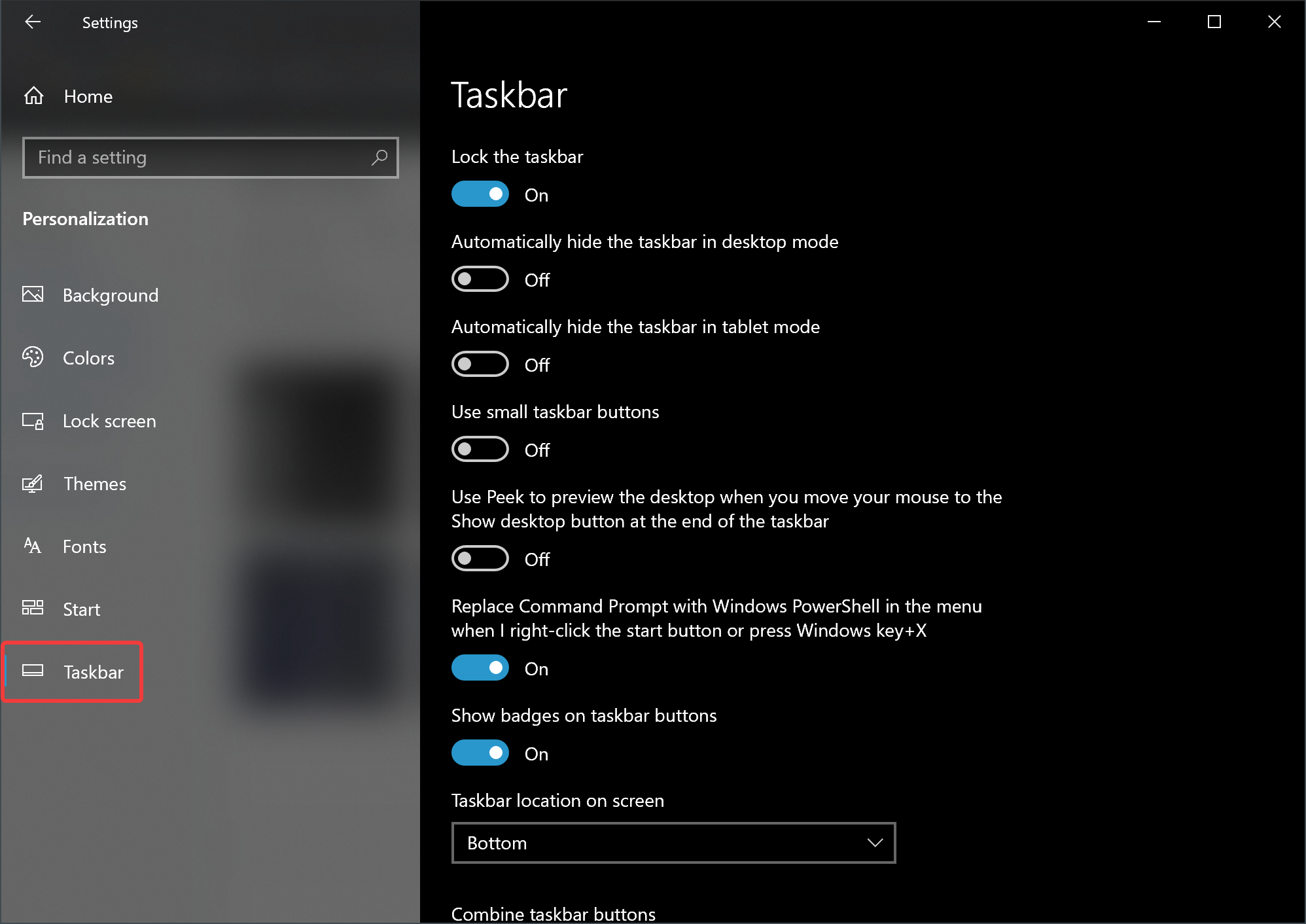 Step 4. Next, scroll down to the right sidebar to find the "Notification area" section and click the Turn system icons on or off option.
Step 5. Finally, turn the On/Off the Clock toggle switch in the following screen to add or remove the time and date information from the Windows 10 Taskbar.
Once you complete the above steps, depending upon the settings, Clock, and Date will be visible or invisible on the Windows 10 Taskbar.
Conclusion
In conclusion, the Clock and Date feature in Windows 10 Taskbar can be both helpful and distracting for users depending on their preferences and tasks. While it provides easy access to the current time and date, some may want to hide it for various reasons. With the simple steps outlined above, users can easily show or hide the clock and date from the Taskbar according to their needs. The flexibility offered by Windows 10 to customize the Taskbar is a great feature for users to enhance their overall computing experience.