Windows 11 22H2 (Sun Valley 2) is expected to be released to the public in Oct 2022, and Microsoft is testing many new features. The Taskbar Search Widget is a new feature that was revealed in Windows 11 Insider Dev Build  25136. If you have updated to Windows 11 to build 25136 and could not find this feature on your PC, you can enable Taskbar Search Widget using ViveTool. However, once you turn on this function on your PC, it will automatically hide the Taskbar Search Button that appears in the center of the Taskbar. However, Microsoft has placed the Taskbar Search Widget extremely left on the Taskbar, just before Widgets.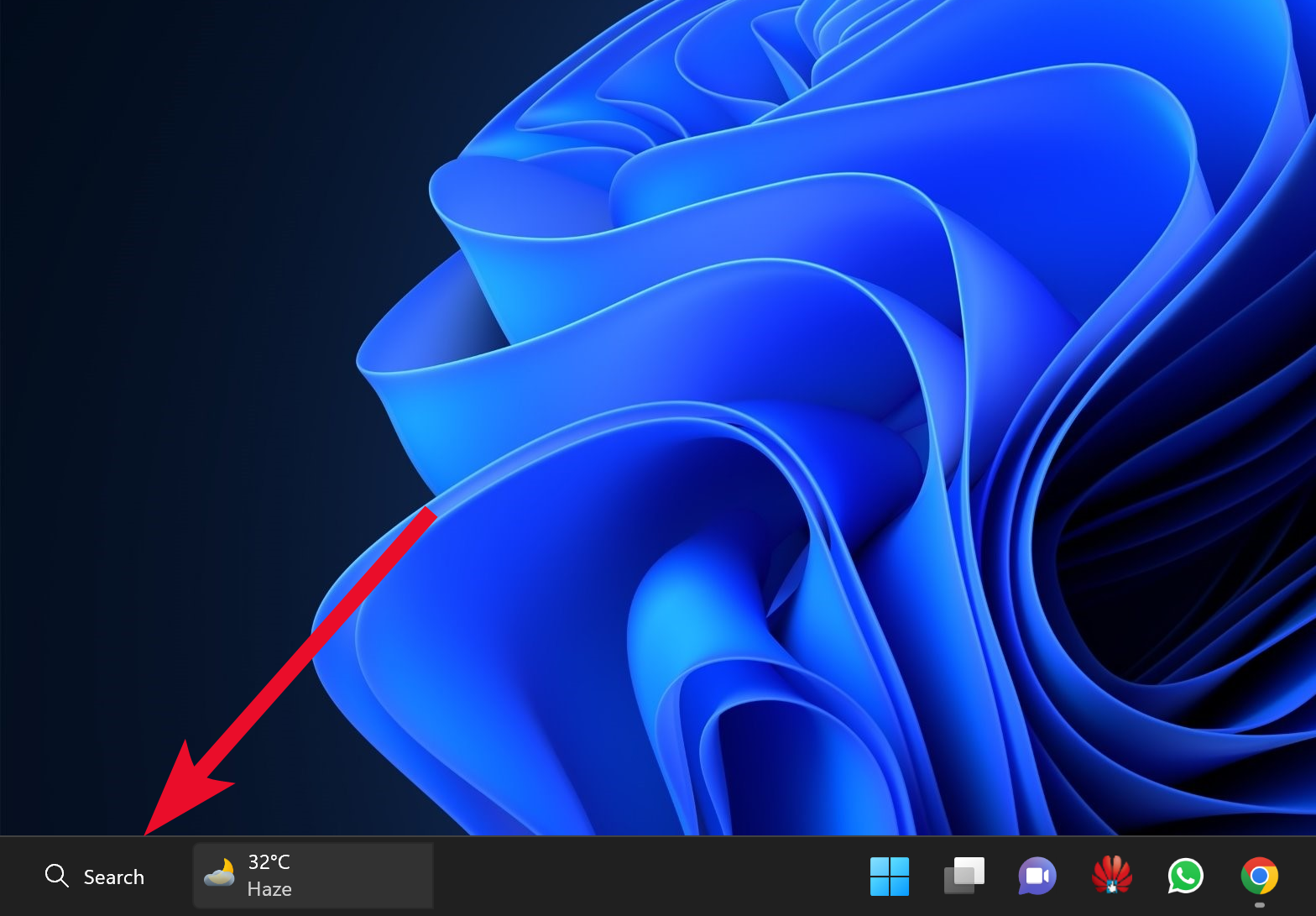 When you hover the mouse over the Taskbar Search Widget, nothing will happen. That means, to open the Search panel on Windows 11, you need to click on it.
If you find Taskbar Search Widget is not helpful or, for some reason, it does not appear on your Taskbar; this gearupwindows article will guide you. Using Windows 11 Settings, you can quickly show or hide Taskbar Search Widget.
How to Show or Hide Taskbar Search Widget in Windows 11?
To hide or unhide Taskbar Search Widget in Windows 11, use these steps:-
Step 1. Open Settings.
Step 2. Then, pick Personalization in the left sidebar of the Settings window.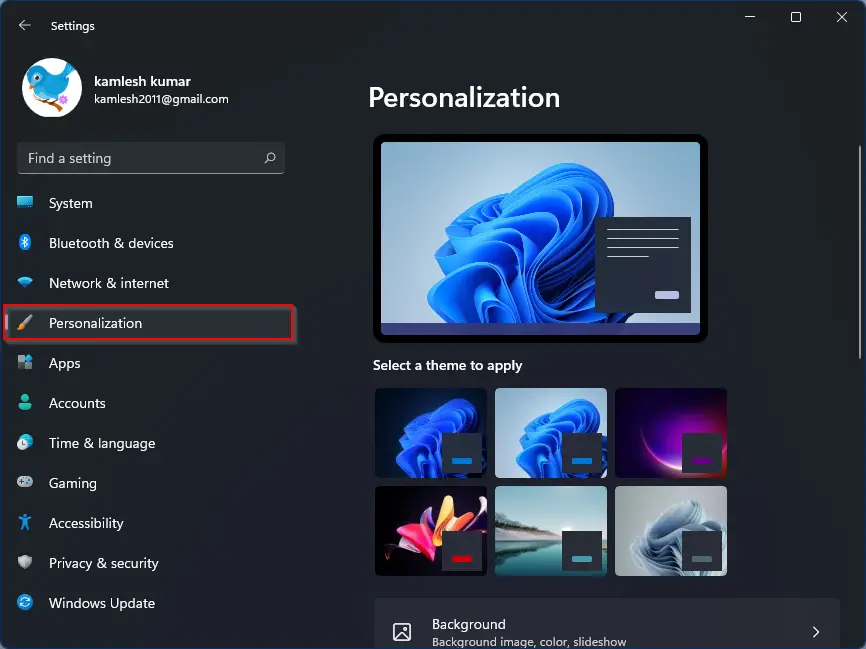 Step 3. On the right side of Personalization, click on the Taskbar option.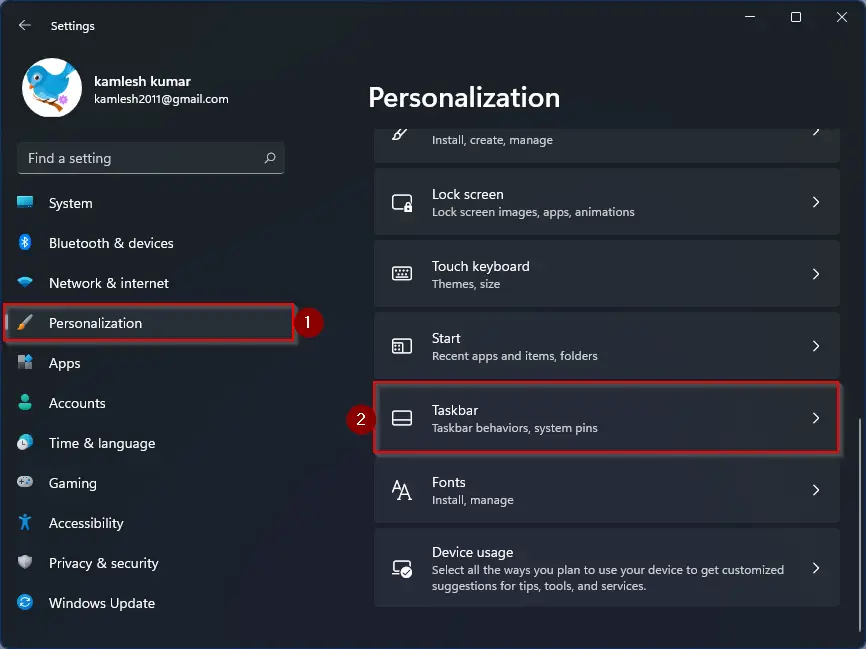 Step 4. On the Taskbar settings page, under the "Taskbar items," turn On the toggle switch Search to show the Search Widget on Windows 11 Taskbar.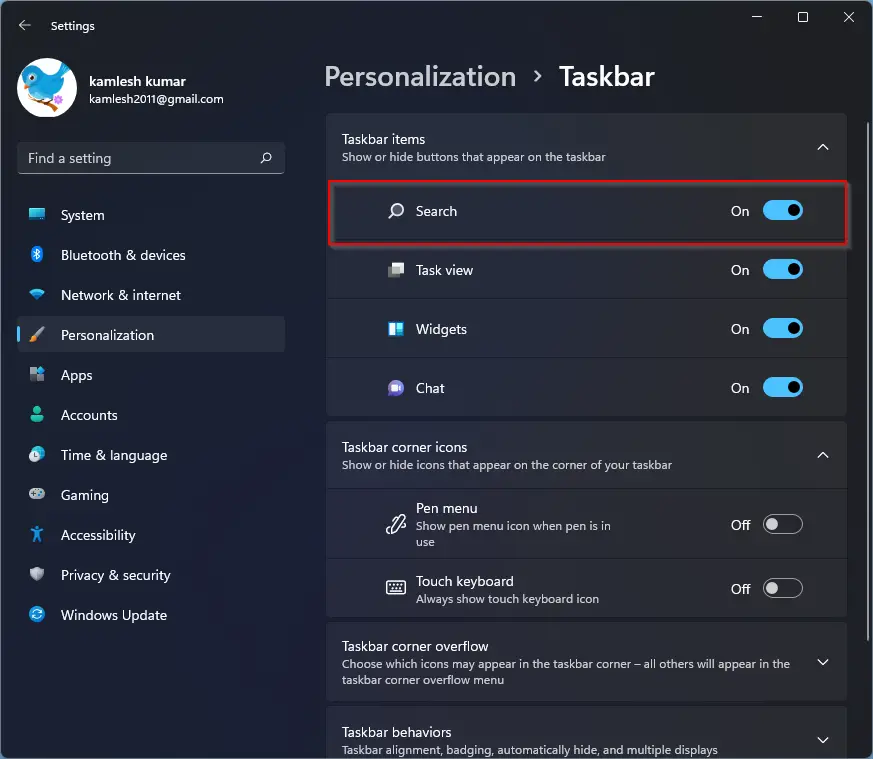 Once you complete the above steps, the Search Widget will appear on Windows 11 Taskbar.
If the future, if you want to hide the Search Widget on Windows 11 Taskbar, repeat the above steps and in step 4 above, turn off the toggle switch Search.
That's it. There is no need to restart your computer. The changes are immediate, which means when you toggle "Search" on the Taskbar Settings page, the Search Widget will appear or disappear.