By default, the OneDrive application ships with Windows 11/10 and automatically opens whenever you log in to your account. OneDrive, a Microsoft cloud and backup storage that synchronizes your files and folders across all devices. This application automatically starts when a user signs in to their Windows account. If you don't use it, you can disable and uninstall OneDrive from your computer.
But, if you want to use the features of OneDrive and just want to disable its startup behavior, this gearupwindows article will help you.
How to Prevent OneDrive from Starting up Automatically on Windows 11 using Taskbar?
By default, OneDrive starts when you sign in to your Windows 11 account. If you don't like this behavior, you can stop this application from running from startup. To do that, use the following steps:-
Step 1. First, open Task Manager.
To do that, right-click on the Start button on Taskbar and select Task Manager to launch it.
Step 2. If the Task Manager opens with fewer details (Refer below image), click the down-facing caret to expand it.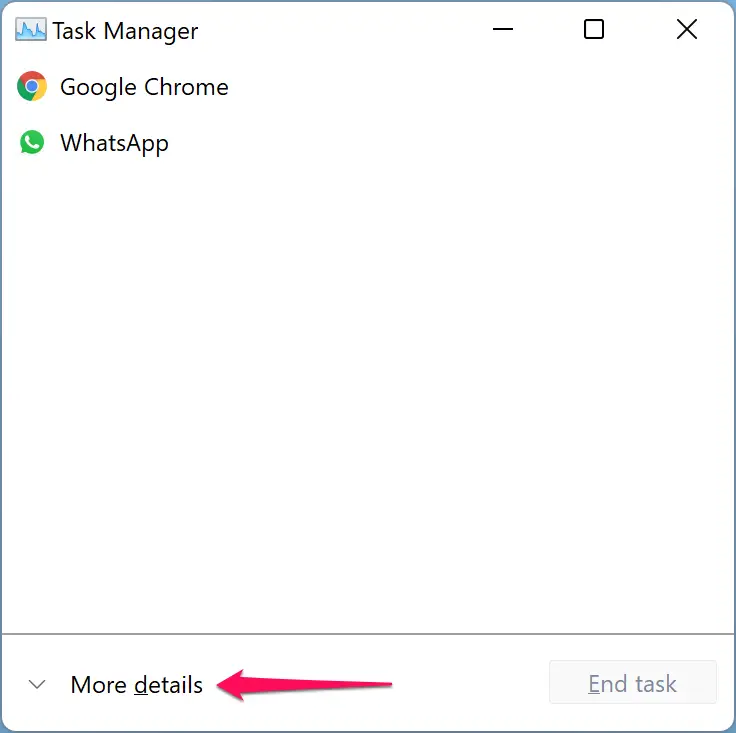 Step 3. After that Task Manager will appear with full details. Then navigate to the Startup tab.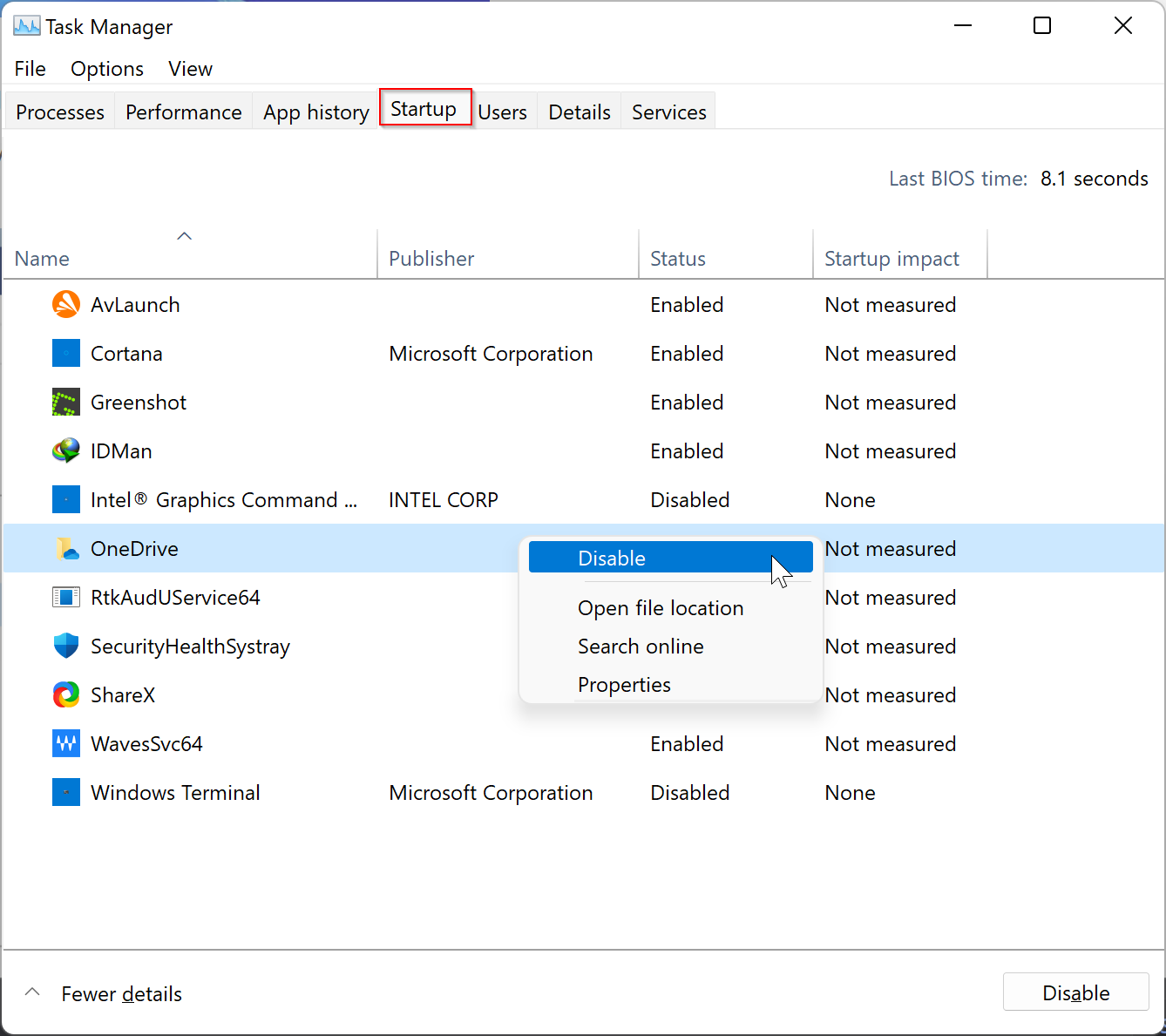 Step 4. Locate the "OneDrive" or "Microsoft OneDrive." Then right-click on it and select Disable option.
That's it. When you sign in to your user account, the OneDrive program will not open automatically.
How to Disable OneDrive Autostart from the App Settings?
Using OneDrive application settings, you can disable auto-start. To do that, perform the following steps:-
Step 1. Right-click on the OneDrive icon in the taskbar notification area. If you don't see the icon, click the upward-facing caret to view the hidden app icons.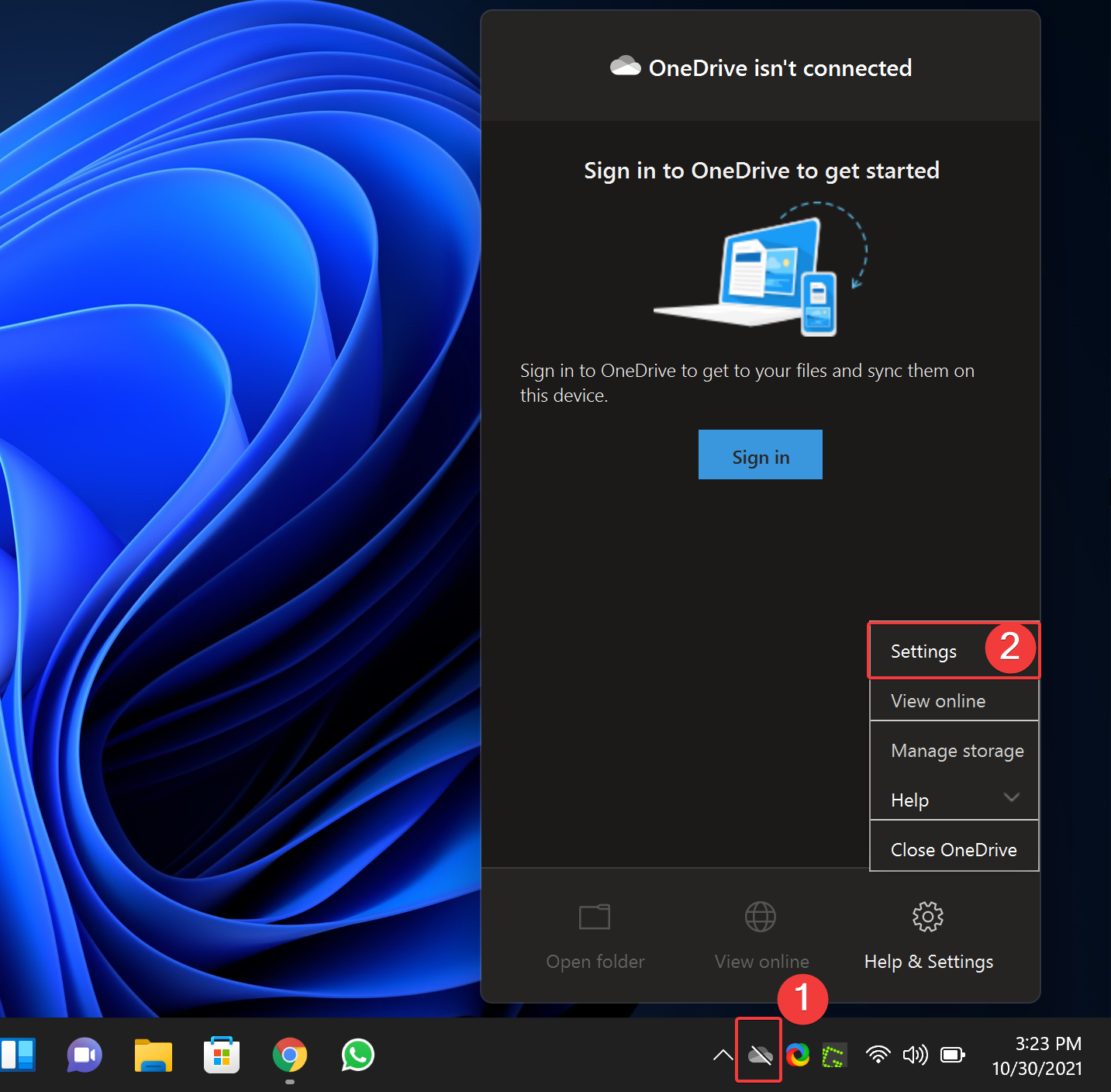 Step 2. On the Microsoft OneDrive window, select the Settings tab. Then, uncheck the box that says, "Start OneDrive automatically when I sign in to Windows" under the "General" section.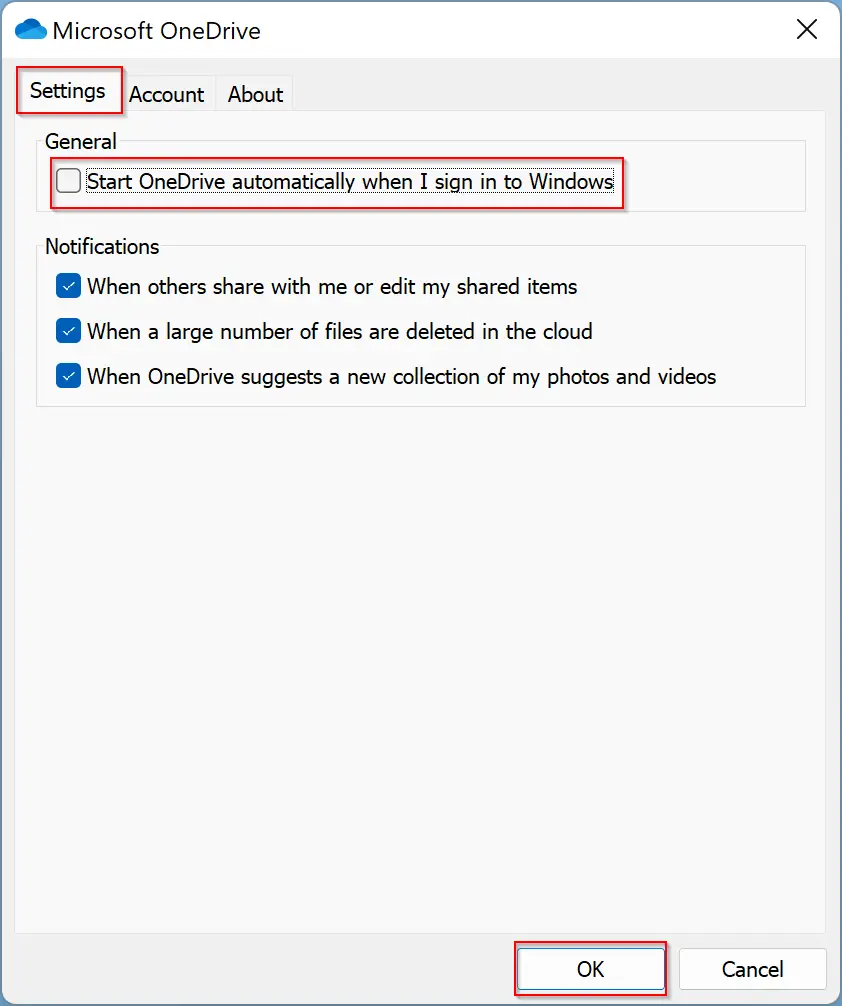 Step 3. When you're done, click the OK button.
Now, when you sign in to your account, Microsoft OneDrive should not open automatically.