Autocorrect is a handy feature of Windows 11, especially for those who can't type any word correctly. If this feature is turned on, Windows will automatically correct spelling errors while you type. The Autocorrect function you can find in every smartphone. Some people find it incredibly useful and prefer to use it. Generally, while typing, autocorrect suggestions are displayed on top of the touch keyboard. However, if you need, you can turn on/off this feature for Touch Keyboard on Windows 11.
How to Enable or Disable Touch Keyboard Autocorrect on Windows 11?
Step 1. Open the Settings app by pressing Windows + I keys from the keyboard.
Alternatively, perform a right-click on the Start button at the taskbar and select Settings from the pop-up menu that appears.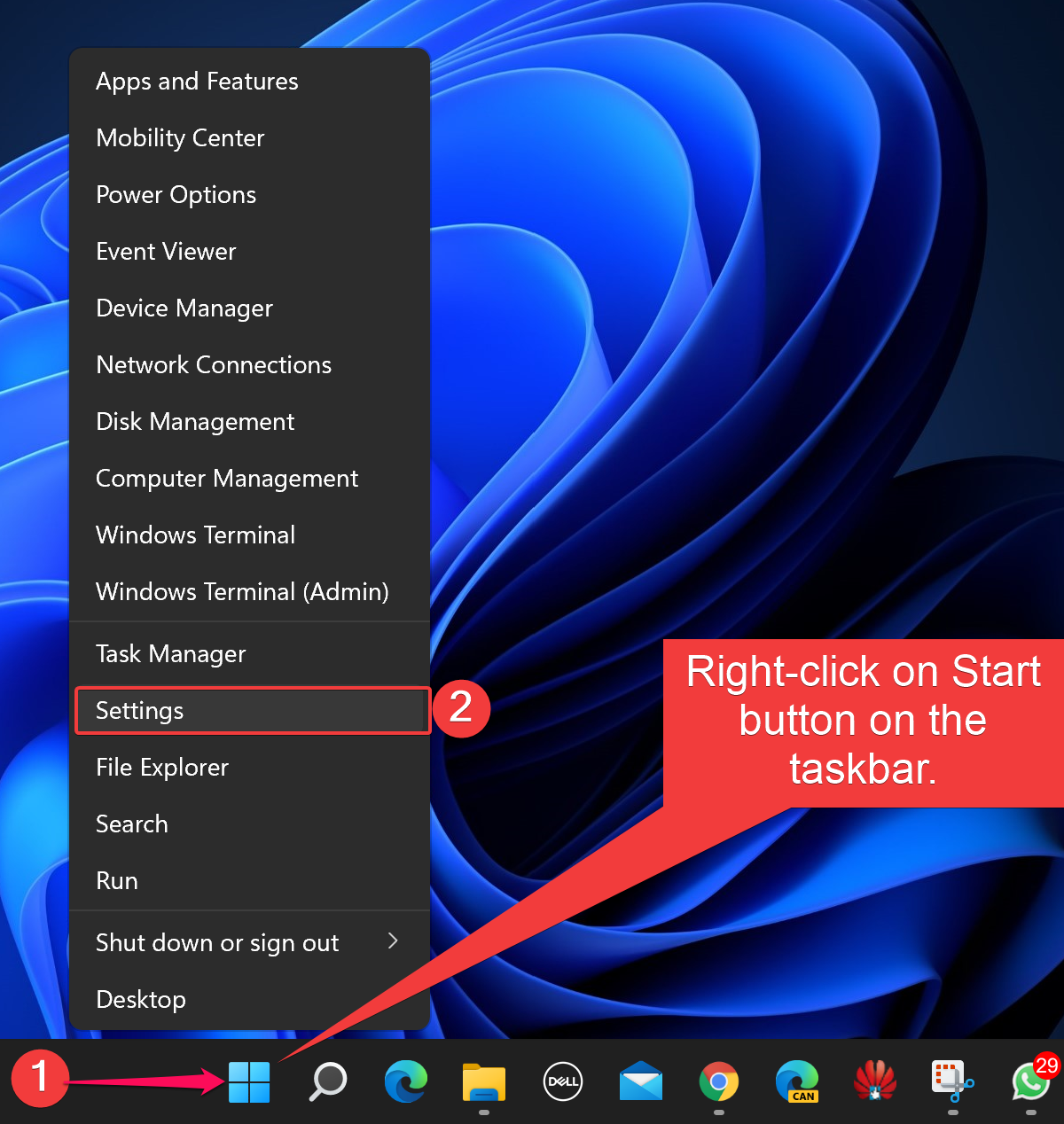 Step 2. When Windows Settings opens, select Time & language in the left sidebar.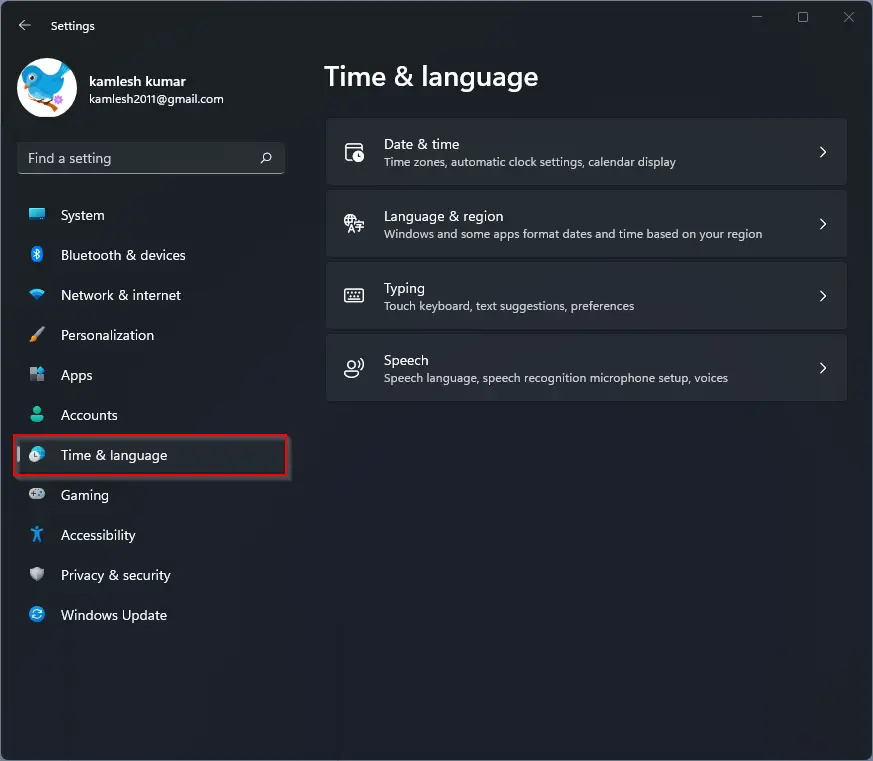 Step 3. On the right pane of Time & language, click Typing.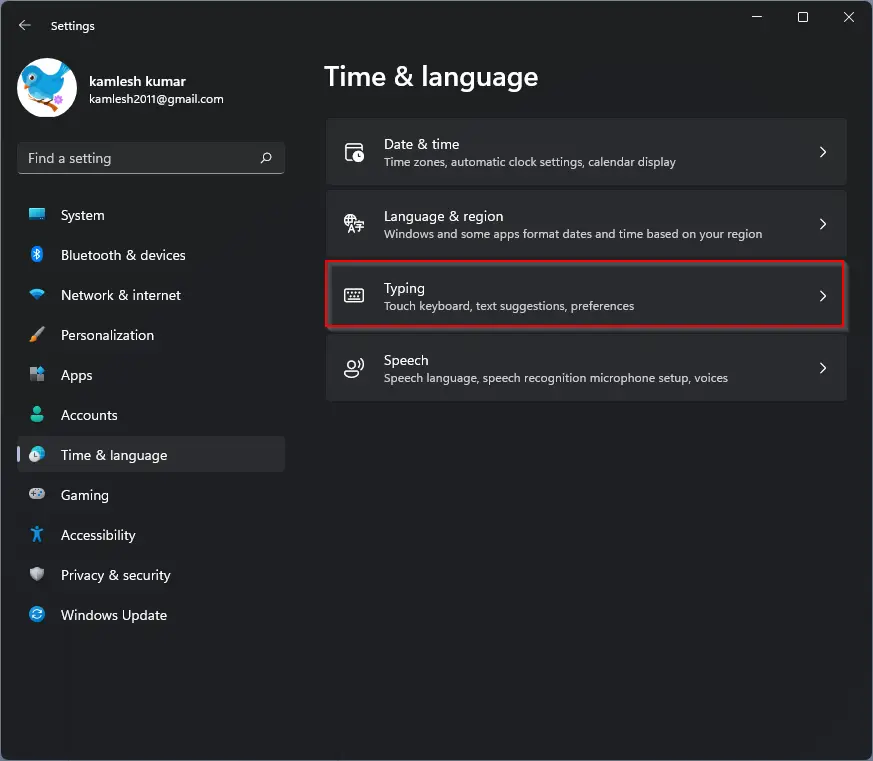 Step 4. Under Typing section, turn on/off the toggle switch beside Autocorrect misspelled words.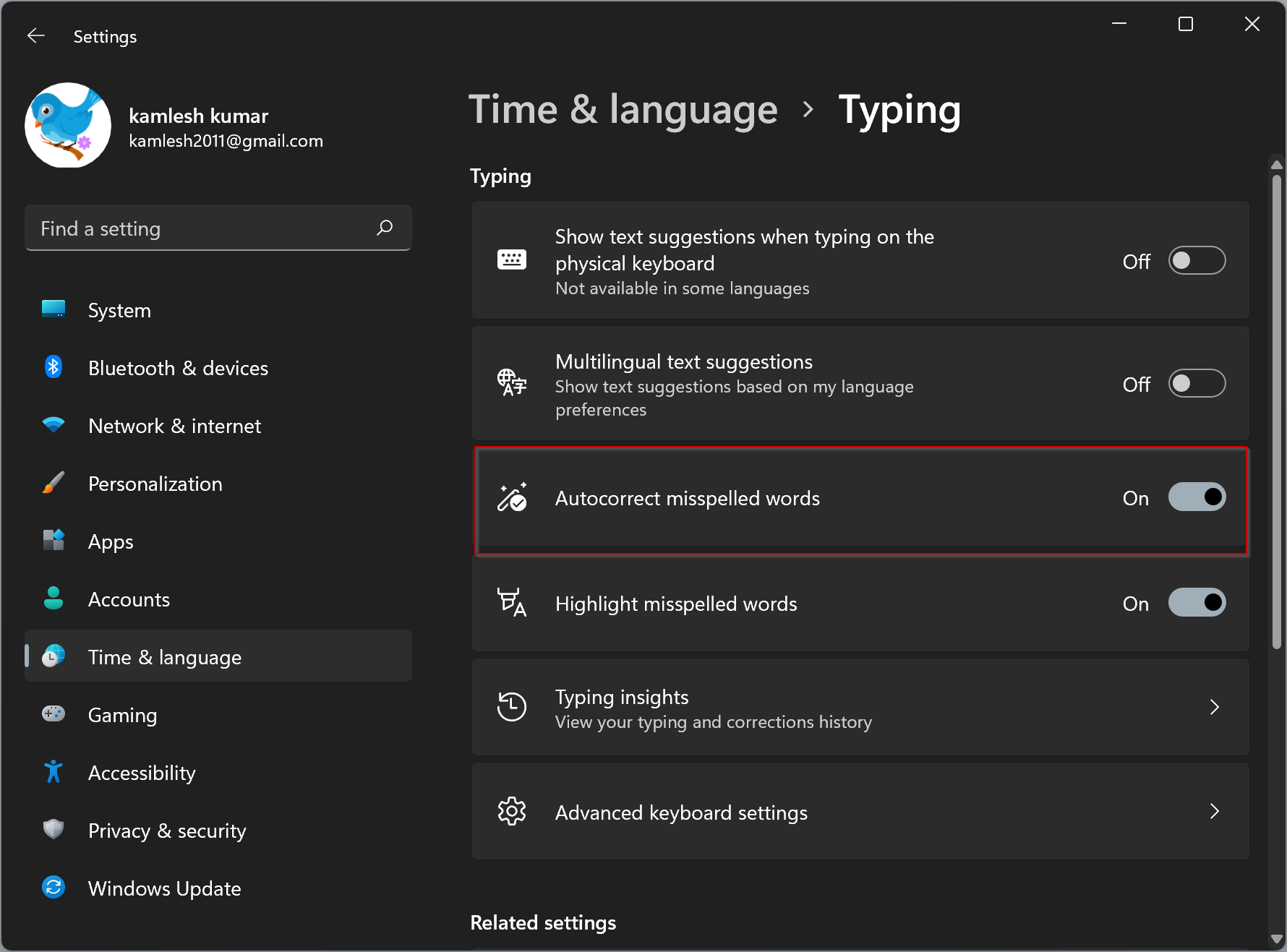 When the toggle switch is On, you will see the suggestions on the top of the Touch Keyboard while typing. If you turn the toggle switch to Off position, Windows 11 will not show any suggestions what you type on the virtual keyboard.
On this same Settings page, you can also turn off Highlight Misspelled Words if you are bothersome as well. After that, you can close the Settings app.
Good luck.