If you're looking to keep your files and folders secure on your Windows PC, IObit Protected Folder Pro is the ultimate solution for you. This powerful software offers robust protection against unauthorized access and malicious programs, ensuring your confidential information remains safe and secure. It's a must-have tool for anyone who values the security of their personal data.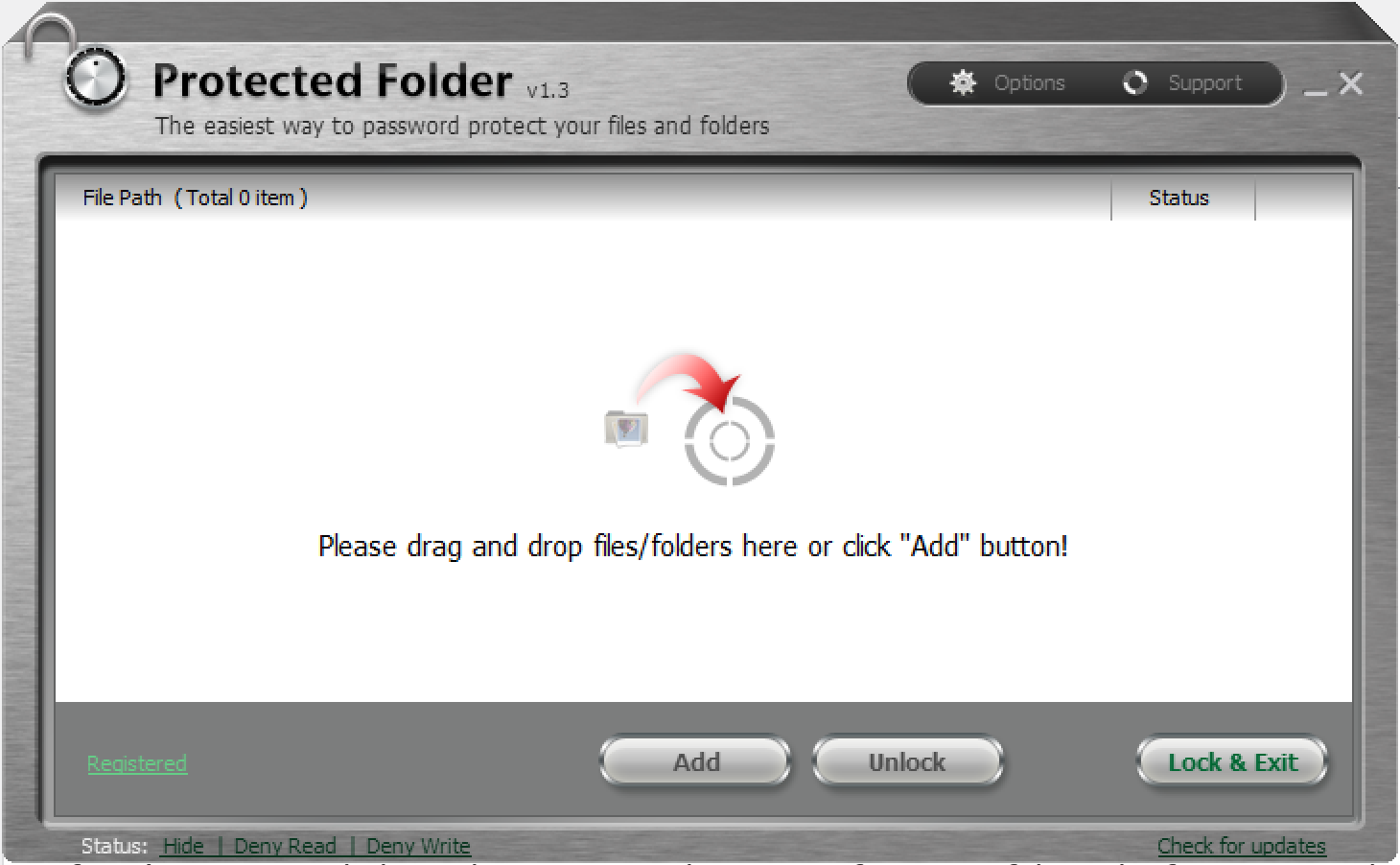 If you're concerned about the privacy and security of your confidential information, IObit Protected Folder Pro has got you covered. With just a few clicks, you can shield and conceal your files from prying eyes, preventing them from being read, viewed, or modified. You can even prohibit read or write access to ensure that your files cannot be deleted, moved, or altered.
IObit Protected Folder Pro offers an enhanced privacy protection mode that effectively guards your private data and files from unwarranted access. You'll always be required to provide a password, regardless of who is trying to access your personal information. This ensures that your privacy is secure and free from breaches.
This file protection tool is incredibly powerful and provides a guarantee of the safety of your important folders, data, and privacy. Its engine is optimized to keep locking files even if your PC is under attack from viruses, spyware, or ransomware. It's an efficient tool that can keep your crucial data safe from theft, loss, or leaks.
IObit Protected Folder Pro is also incredibly user-friendly, with an intuitive interface that makes protecting your data a breeze. It only takes a few seconds to safeguard your data – just drag and drop your files and folders using your mouse, and they'll be hidden and protected from modification or viewing.
For a limited time, you can get a free 6 Months License for IObit Protected Folder Pro. Simply download the installer from the developer page and create a password when you launch the application for the first time. Then, click the 'register' button on the main window and activate the pro version with the license code 37012-9D69A-55BDA-1E0B9. This code offers subscriptions until September 25, 2023.
Conclusion
In conclusion, IObit Protected Folder Pro is an excellent tool that provides a secure environment for your important files and data. Protect your sensitive information and take advantage of enhanced privacy protection mode and more powerful file protection tools by getting your 6 Months License for free today!