PassMark OSFMount, gBurner Virtual Drive, WinCDEmu, and Virtual CloneDrive are free software available over the internet to mount different image files on a virtual disk.
KernSafe TotalMounter
KernSafe TotalMounter is another freeware tool that lets you mount image files on a virtual disk. Its free version and the paid version are available; however, the free version is sufficient for normal PC users. The free basic plan of KernSafe TotalMounter supports IMG, IMG, ISO, CDI, BIN, RAW, CCD, and other image formats. It lets you create a virtual CD/DVD-ROM, CD/DVD-RW, virtual encrypted disk, and iSCSi disks. It is a perfect solution if you wish to connect to iSCSI Targets created by iStorage Server. You may also use it as an INetDisk client that allows you to connect to INetDisk Server.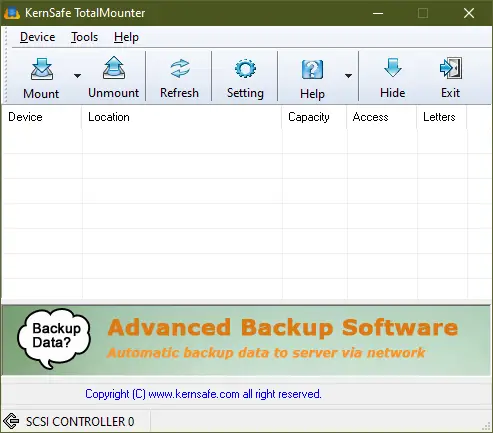 It allows you to mount an image file in read-only mode and well write mode. Mounting an image file using KernSafe TotalMounter is easy. From the software interface, click the Mount button and select the image file from your PC. You can also unmount a single drive, all drives, or selected drives.
From its Setting, you can set a temporary path to store the data that users write data to a protected disk. There is also an option in the Setting to autostart this app, then windows start.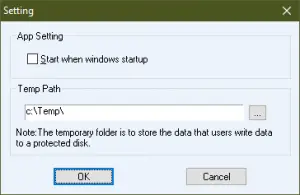 With the help of the KernSafe TotalMounter freeware tool, you can create multiple virtual drivers and mount many image files at once. According to the official website of this freeware, it is compatible with Windows 8/7/Vista/XP; however, it is working fine in Windows 10 in our test.
Download KernSafe TotalMounter
You can grab this free utility from its official website.