Windows 11/10 comes with several features, and many customizations are also possible in it. One can pin "This PC" to Taskbar, disable or lock all Taskbar Settings, move the taskbar in Windows 10 to any side of the screen, etc. It is also possible to backup, restore or reset Taskbar Toolbars in Windows 10 without using a third-party tool.
Earlier in our blog gearupwindows, we have introduced a freeware tool from the Microsoft Store, Linkbar. It lets you create and manage multiple Taskbars on Windows 11, Windows 10, Win 8, and Windows 7.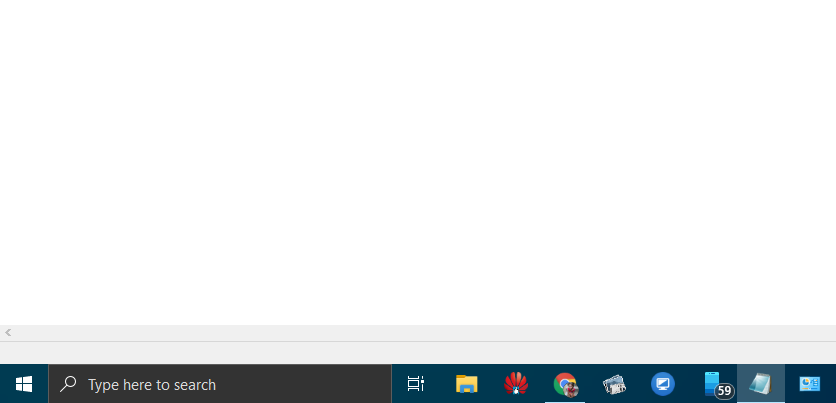 This post will introduce a new freeware tool from the Micorosft store that lets you make Windows 11/10 Taskbar fully transparent. TranslucentTB is a free UWP (Universal Windows Program) app that helps to change the look of the Windows 11/10 Taskbar transparent. However, there is a cache with this program. It works on Windows 10 version 15063.0 or higher, and only a 32-bit PC is supported at present. We are excepting that the developer will add the supports for 64-bit OS as soon as possible.
How to Make Windows 11/10 Taskbar fully Transparent with TranslucentTB?
To make Windows 11/10 Taskbar fully transparent, you have to install the TranslucentTB application on your PC. Rest all will be taken care of from this utility.
You can compare the above and below images of the Windows 11/10 Taskbar. After running the TranslucentTB application, it tuned fully transparent and looks like it is merged with the background.

I tried it to run into a 64-bit Windows 11/10 PC. After running the TranslucentTB tool, we see a fully transparent Taskbar. But when I open any application, the Taskbar color returns to its previous stage.
Once you run this application, it sits in the system tray of Windows 10. You can access its settings by clicking on its icon.
The default settings of TranslucentTB are sufficient for most Windows 11/10 Users; however, one can customize the Taskbar even more by accessing it from the system tray. One can choose Ascent Color or make Taskbar clear, normal, opaque, blur and fluent. There is also a tutorial available that you can access by navigating to this link.
Download TranslucentTB
You can download TranslucentTB from Microsoft Store.